User ID: 136995
25
Ukrainian single girl Ludmila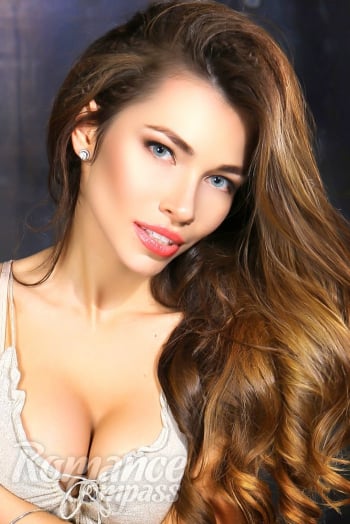 I spend the weekend ...:
visiting different cultural places,read books
English level:
with difficulties
Aim of acquaintance
to meet a man who will become not only my partner but the closest person for me
About me
First of all I would like to say that it isn't some kind of boring description of my personality. I am giving you a key, are you interested to know how to get my heart , to steal my thoughts and to make me yours, if yes, please read this letter very attentively and pay to it all of your attention. I am hardly believe in such sites but I want to try and I hope this site will help me to build strong relations. When I was a child my family and I were traveling a lot, time runs fast and my passion about this becomes only stronger and stronger. If I had an opportunity I want to visit all countries all over the world during my life. I wish to start from countries which are hiding somewhere in jungles, deserts, countries which covered with ice. I'm fascinated with the views of mountain lakes and small villages secluded in the woods. Maybe we can do some kind of visualization ? Can you imagine us , somewhere far away from eyes, laying on the haystacks, holding each other and inhaling aromas of fresh grass, pending for sunrise. Can you open the world for me? Whole world and maybe create our own one. How do you think what can we reach from traveling? I want you to know that there are a lot of things I have never done before. Have you ever tried skydive? Maybe you have seen things from different angles? Like from the bottom of ocean while diving? Or maybe from the high while surfing through the sky on the balloon? I want to develop and to involve all of this things to my life, but are you ready to be my reliable partner in such unexplored travel? While I was writing it I am getting hungry. Probably I will go to my kitchen and cook something delicious. I prefer light but nutritious food. Some salads and seafood. For sure I like to cook and think that process of preparing is also very interesting. If I am doing something , I do it in my best , with the part of my soul. Do you know why my friends tells me that I am "cooking lover" ? Because I have a secret ingredient –my love. I need some secrets of your relation for the process of cooking , maybe you know how to make it in some funny way?) Sometimes I don't have enough time, that's why I have few of my favorite places, which I visit when I have right mood and pleasant company. I like silent and cozy places, where not only my stomach can get satisfaction of tasty food but also my soul can have a rest from daily busy traffic. I like to have my own places, but if you want I can share them with you. I like to listen to soft and tender live music, for some minutes I can forget everything and feel reunited with the wonderful world we live in. I can imagine like you are holding my hands and asking me for one dance, whispering some compliments and smelling my hear. One life, one moment, our song and there are only two of us, this moment will be sealed in your memory. You know I have told you about dancing but I didn't mention about how to stay romantic is important for me. I am trying to involve it to my life from different sources. One of them - books. My favorite one Margaret Mitchell «Gone with the wind». Have you read it? If not – read it and you will open the deepest strings of my soul and by the strict way will understand how to get into my heart. This book made big influence on me a lot, and it's not only a little part, but the whole story from my life. Do you want to know why? Come and ask- I will answer you. In a conclusion I want to say that I have told almost a lot about myself, but it's still just a little part. Do you want to develop your knowledge and to become more closer to me. I will be glad to have some interesting communication and to answer sincerely on all of your questions.
About my partner
How do I chose a perfect man to love? Is it really possible to choose whom to love? All I know, that I want a man with inside beauty. I believe that my Mr. Right has integrity, honesty, trust, loyalty, respect, a good sense of humour. A good man, a good lover, a good husband and a good father. Hope it is not a lot to ask. If you are such kind of man, I am waiting for you. And I will be your ideal Ukrainian wife)