There are many beautiful women over 50 whom you'd find amazing. Some of them are film stars, some are great political leaders, and other are cultural icons. Without any doubt, a woman can be beautiful at any age. You'll be dreaming about dating women over 50 after reading the following list. Even though most men prefer younger women it doesn't mean that older women have nothing to give. On the contrary, they prove that true beauty cannot age with time. The women on the following list are not only beautiful because of their appearance. They are beautiful because they are also smart and successful. They are beautiful because of their achievements. Read the following article to know about the hottest women over 50.
Nicole Kidman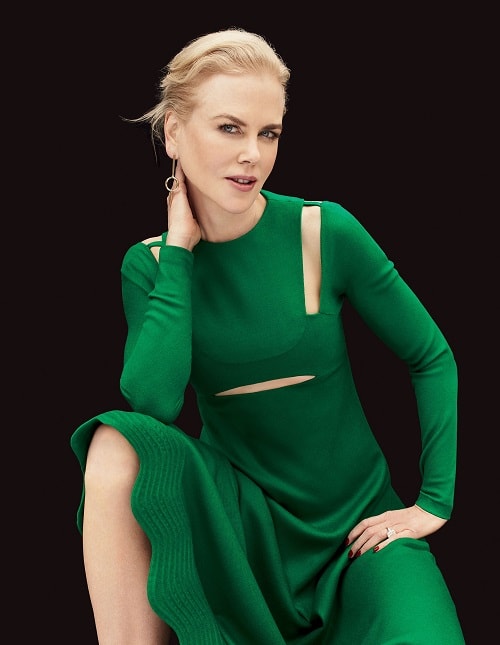 Nicole Kidman is turning 51 this summer. And she continues to look like a sex-symbol she once was. Simply speaking, Nicole Kidman is stunning. She won Oscar and she appears in some of the best movies each year. Just looking at her makes one completely disregard age. Her talent is equally astounding. She is definitely one of the world's most prominent film actresses. She is involved in charity and has 4 kids. Nicole Kidman is definitely one of the most beautiful women over 50.
Cristina de Kirchner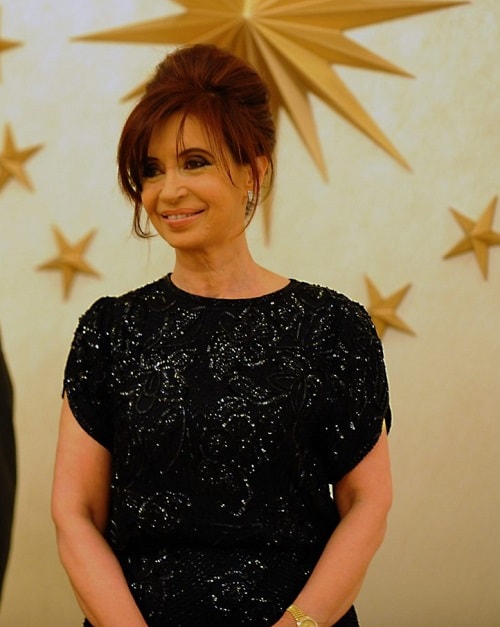 Christina de Kirchner is 65 years old. She is a former president of Argentina. And she looks like she is forty because all women in Argentina are tremendously beautiful. They look stunning even getting older. Christina Kirchner was one of the most successful South American politicians. And she is among the most intelligent, successful, and wonderful women over 50. She served 2 terms and improved economy on Argentina. She introduced various different social developments. Thanks to her energetic and enthusiastic policy Argentina is now the most prosperous country in South America. She was the first directly elected female president of Argentina and one of the very few women to hold the highest political post in South America.
Sharon Stone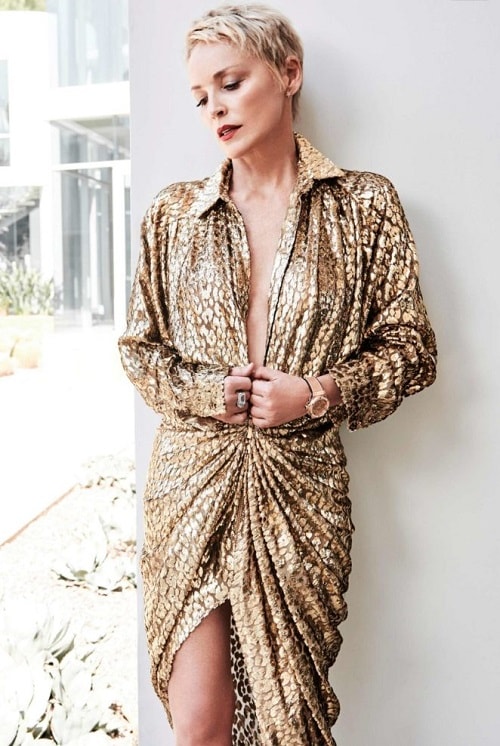 Sharon Stone is 60 years old. She is also a former sex symbol. And she looks incredible. People know her for such movies as Casino and Basic Instinct. She is greatly involved in charity work and volunteer programs, particularly in Africa. She has 3 children. Sharon now produces movies but also continues her acting work. She has numerous Golden Globe awards and one Emmy. Critics claim that she is spectacular because of her unique female image and astonishing acting talent. Sharon Stone deserves to be on the list of the sexy women over 50.
Halle Berry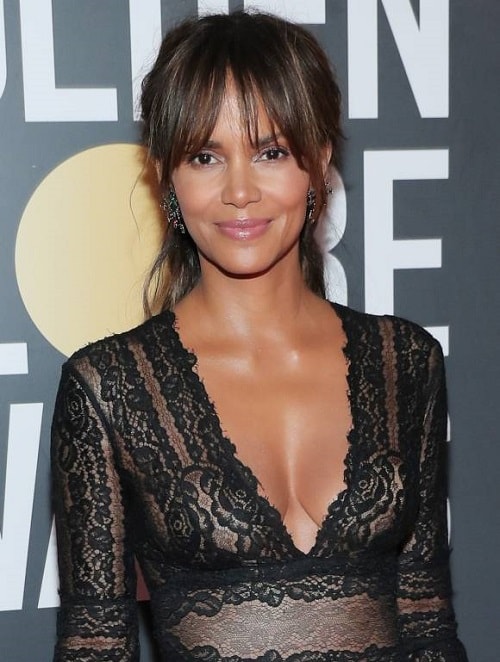 Halle Berry is another great actress. Everybody remembers her from the movie Catwoman. She is 51 year old now. She also owns an Oscar award. That qualifies her as a great actress. Looking at her you'd probably think she's 30 years old. She looks great and she is also very talented. She is a former face of such labels as Gucci and Channel. Like many other women on this list she was considered a sex symbol a decade ago. Halle was named the sexiest black woman alive in 2008 when she was 42 years old. She appeared on various other lists that called her one of the sexiest film stars ever. You'd most probably marry her if only you could because Halle Berry is one of the hottest women over 50.
Salma Hayek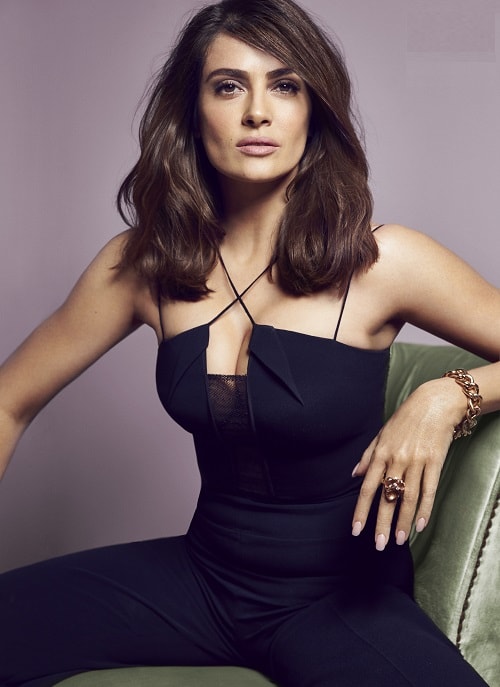 Salma is 52 years old. But, oh boy, she looks like she's in her early thirties. Salma has all the qualities to be on the list of the sexiest women over 50. Her Mexican origins definitely make her one of the most exotic Hollywood actresses. She does volunteer work, especially in the sphere of female equality. She continues starting in various movies. She is also very intelligent and was once included in the list of 50 smartest women in the world. She's not only an actress. She is also a successful movie producer and director. She was involved in the promotional work for Avon cosmetics and is highly recognized as one of the most popular women of Mexican origin.
Monica Bellucci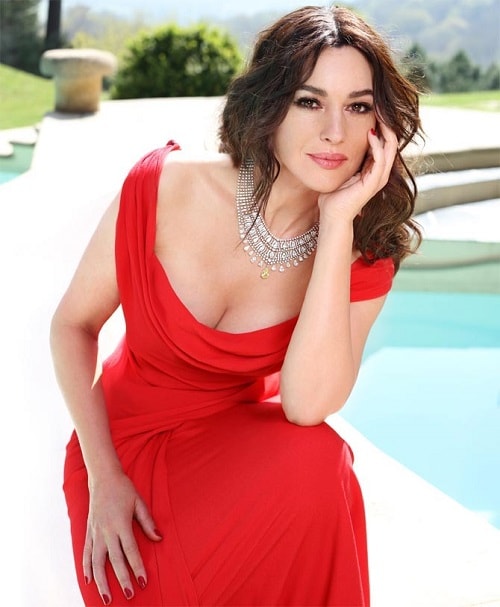 Any list of the most beautiful women over 50 would be incomplete without magnificent Monica Bellucci. She is probably known by every man in the Western hemisphere. Her name became synonymous with sexuality. Her recent appearance in the latest James Bond movie proves that real beauty doesn't age. Monica is now 54 years old. She started as a fashion model and has been a face of such brands as Dior and Dolce & Gabbana. She played the role of Persephone in Matrix movies. Another prominent role is her appearance in a highly controversial movie The Passion of Christ. Monica is now retired and rarely appears in public even though men around the world still go crazy about her.
Sandra Bullock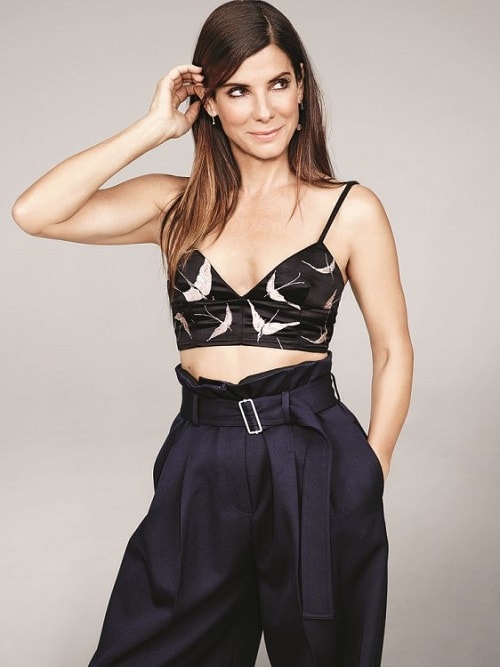 Sandra is 53 years old. And only a couple of years before she received an Oscar for her role in the outstanding film Gravity. Sandra is a brilliant actress. People magazine named her the most beautiful woman in 2015. She is a huge donator of the American Red Cross. She donated millions of dollars to this organization over the years. Sandra became popular in the 1990s. Her rise to success continued through 2000s. She is now considered to be one of the best looking women over 50 in Hollywood. Without any doubt, her talent and beauty didn't go unnoticed by public. She is modern icon and she will surprise us even more in the future because she has energy and enthusiasm to continue.
Jodie Foster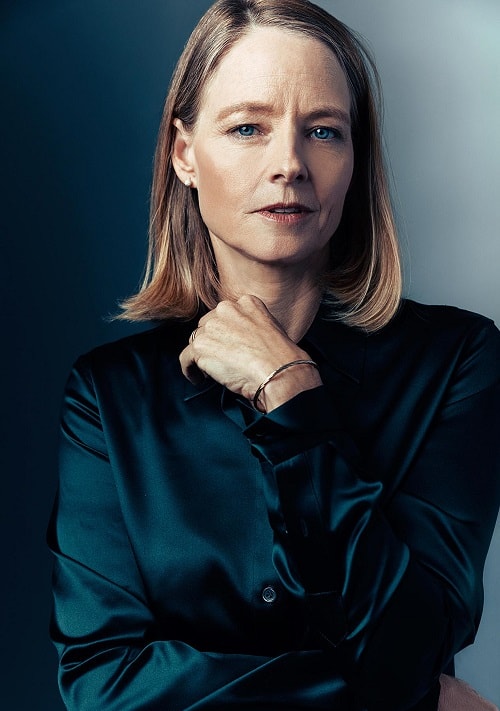 Jodie is now 55 years old. She is also one of the most iconic film actresses in the history of Hollywood. Jodie has won 2 Oscar awards. She is not only an actress but a brilliant movie director and producer. She is very talented and her work has been critically acclaimed numerous times in the past. And she also looks good because she keeps herself in shape. Jodie is definitely one of the smartest women on this list. She has never been a model or a sex symbol but she was always respected by public for her devotion to cinema. She graduated from Yale University and has an honorary Doctor of Fine Arts degree. She also speaks French and does charity occasionally. She helped raise money to provide support for children in Africa and Asia cooperating with the Salvation Army.
Julianne Moore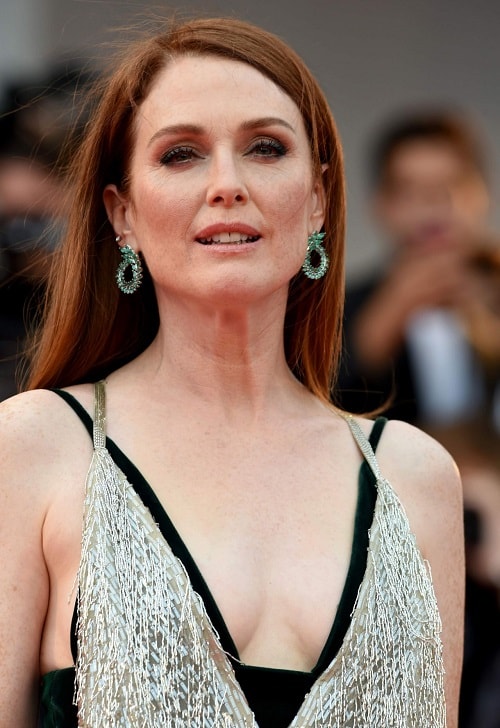 Julianne Moore is yet another great actress. She is 57 years old. She also has an Academy Award for best actress. Julianne Moore is one of the most critically acclaimed Hollywood actresses. And she continues to appear in movies frequently. She is also a writer. In her time free of acting she writes books for children. Even though she considers it a hobby, some critics highlighted her writing talent complimenting her creative vision and originality. Julianne Moore doesn't look like she's 57. She is gorgeous and every director wants her to play a role in a new film. Julianne wants to retire but there's a high demand for her talent. Therefore, she continues to bring joy to her fans because, frankly, she is not old. She is not old because she doesn't look old.
Oprah Winfrey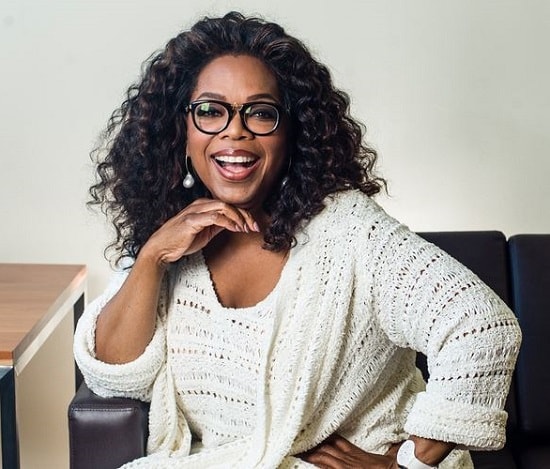 Oprah Winfrey doesn't need to be introduced. She is 64 and she's a legend. She's been called the greatest African-American woman in the world on numerous occasions. Her iconic TV-program was watched by millions of people. She gained a cult following in America and the world for her outstanding performance as a talk-show host. She is also regarded as a great woman for her participation in the women's rights movement. She is a devoted feminist. She helped thousands of women in their struggle against male oppression. In many ways, her name became synonymous with a great woman. Everybody knows Oprah for her brilliance. And, moreover, she looks good for her age. And it's not only because she is popular. She feels healthy and active being her age. And it can be seen from her face always full of joy and enthusiasm. You'd be happy to date Oprah Winfrey because hundreds of thousands of men consider her to be an iconic woman. She is intelligent, successful, strong, independent, and popular because of her contribution to modern media which she revolutionized with her outstanding talk-show.
Well, now you know why it is a good idea to start looking for single women over 50. As you can see, true beauty doesn't age. Women become more successful, popular, and interesting with years. They do charity, gain awards, and continue being attractive. So, going to the beach to see some women over 50 in bikinis might be beneficial. However, keep in mind that it is what's on the inside that matters most. Appearance is only a façade under which a true womanhood exists. You need to look past it in order to see a really great woman.