User ID: 177395
30
Ukrainian single girl Julia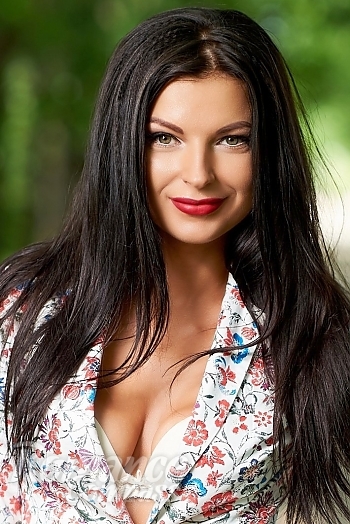 Marital status:
never been married
Hobbies:
sports, aerobics, water skiing, jet skiing, running
Favorite color:
red, yellow, blue, white
Music:
all genres according to my mood
I spend the weekend ...:
Just to be in my home, to see my parents, spend time with friends, caring for my body and hands. In short, all womens things, haha
Aim of acquaintance
Marriage, long term relationship, to share dreams and desires
About me
You are currently reading my profile and that means you already made me happy. You want to ask me why you make me happy just by reading my profile now? I can tell you. Time is money and most people in this world don't understand that the time has not come back and spend their lives on trivial things that don't lead to the result. I know the value of time and so I decided to register here,but that doesn't mean I want to live online life. I'm here,I'm on a Dating site and I don't want to linger here for long,because life is too short to just sit on the Internet. So thank you now spend your precious time on me and only fate can know about what will happen next. Maybe you'll see my profile,then close it and forget about me,but maybe the second option. May be very soon we can hold hands,watching the stars and listening to the silence of the night and feel our hearts pounding in our chest with excitement? I am sure that does not make sense to describe my hobby or my job right now,because you and me come to this site to find two province heart. This is the most important. I am open,loyal and honest girl. I hate lies and I think that is the greatest sin in our lives. I am a woman for one man. If you take my heart and you swear to cherish and appreciate him,I would never betray you. I can't Express all my soul and now all the reasons which have led me to this site,because I want so much to say,but I want now to say one of the most important moments. I'm here in order to find the one light that will lead me through the darkness to happiness and harmony in love and care. I'm here to change my life and the life of my future man. I never rest on our laurels and think that there is no limit to perfection, and so for the rest of my life I will strive to ensure that each subsequent my day was better than the previous one. I'm not picky in life and used to enjoy the simple things that surround me,but from my loving man I require are a few important things. This is loyalty,honesty,support, and striving to do our feelings even stronger and to make our love even hotter every day. Maybe it will be selfish of me to ask you about something now,but I want to ask. I beg you to remember that person's soul cannot be found out in a few minutes reading the profile and that's why I want to believe that you will feel the depth of my words now and I will hear from you soon? I can't force you to do anything. Listen to your heart and it will never deceive you. If you make a choice not in favour of me and the beginning of something wonderful together,know that I sincerely wish you to find your destiny.
About my partner
I want to meet a man who will not be afraid to look into my eyes, who will love me and every day to make me happy. Will hold with me its time to respect me, be loyal to me and never raise a hand to me. In turn I will give everything in my heart and in return we will build our future together. Are you with me?