Many men are single. And it's no wonder. It is not an easy task to choose a companion who makes life fun and comfortable. Every man wants to have a caring, intelligent and beautiful girl. That is why this article is about Russian girls.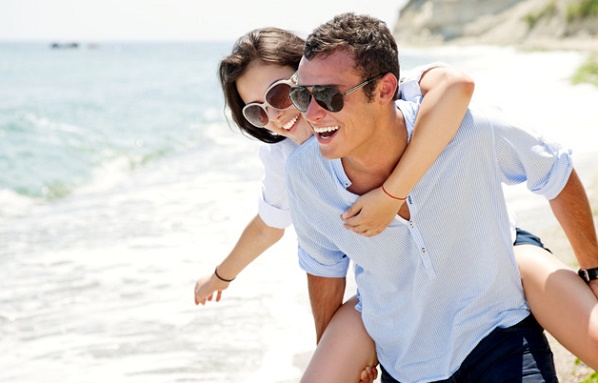 We all want to meet someone with whom we do not need to strain, with whom everything will be easy and with whom relationships will develop its course to mutual satisfaction. Dating with Russian women you will not regret it. You will feel that she is a beloved one and you can be oneself. Now let's figure out why Russian girls are the best:
They are beautiful
Of course, different men have different standards of female beauty, but they all agree that a girl must be well-groomed and beautiful Russian women understand it. First of all, we may mention their ability to look pretty. Neatness and grooming are qualities of any self-respecting girl. She shows love for oneself and for those around her in this way. Men don't know much about fashion trends and some things just can shock them, but this does not mean that tastefully chosen outfits that emphasize femininity of its owner will be ignored.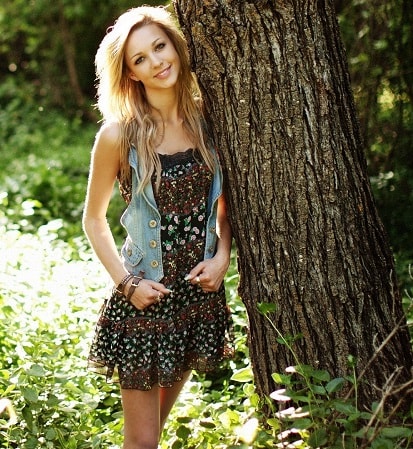 They are smart
After a man estimates beauty of a woman, he passes to dialogue. Of course, men look for a beautiful woman, but if the communication and her mind are not at a high level, any, even the most beautiful girl just loses her beauty when she says the first word. Maybe someone wants to meet such a girl but it is not for long because a man just gets tired of this communication soon. Dating a Russian woman you will never have such problems as they are perfectly educated and always can tell you an interesting story. This combination of beauty and intelligence is very attracted to every man.
They are faithful
Of course, men look for a faithful woman nowadays. If you meet Russian women, be sure that they have this trait. Each of them understands that it is necessary to reduce her pastime with friends and give more attention and love to a man if they are going to build a serious relationship and establish a family. Russian women are faithful and know that a man will notice whether she cheats on him. If it happens, they can break up soon or a man will cheat on also. Nobody wants such an outcome.
Most of them have no bad habits
A perfect woman for a man is a woman who has no bad habits. Nobody wants to be with a girl who drinks alcohol, smokes, and swears. Dating with Russian girls you will find out that a lot of them can control themselves. They do sports, read books and many other things that help develop as persons and men are attracted to such women.
They are the best wives
They are great wives who will take care of everything and everyone and will not stick with stupid questions. They are so sweet and inviting that a man wants to return to her again and again in search of tranquility and tenderness. No one will refuse to marry such sweet but simultaneously sexy Russian women.
The main rules when dating a Russian woman
One of the most important stages of relations is the first date. You have been waiting for it and here it is – the first date with one of the hot Russian women. After it you can cause even a greater interest or discourage any desire to continue communication with you. You must know the rules of the first date. Namely, what is permissible and what is not, and how to behave to please her.
1. Be confident
Try to get rid of unnecessary excitement! Be confident in yourself! Don't be afraid to invite one of the Russian women for a dating. If she agreed on a rendezvous, it means that she showed her interest in you. Never consider yourself less worthy and successful than your potential bride. Confident people attract everyone around like a magnet.
2. Pay attention to your appearance
Unfortunately, men often forget about this. Sometimes representatives of the stronger sex complain that ladies reject them because of an unsportsmanlike figure, low wages, lack of own housing or a car. In fact, the reasons for failures often lie entirely in another. Men often come on a first date in old shirts, crumpled trousers, and unclean shoes. Women tend to pay attention to your appearance.
3. Place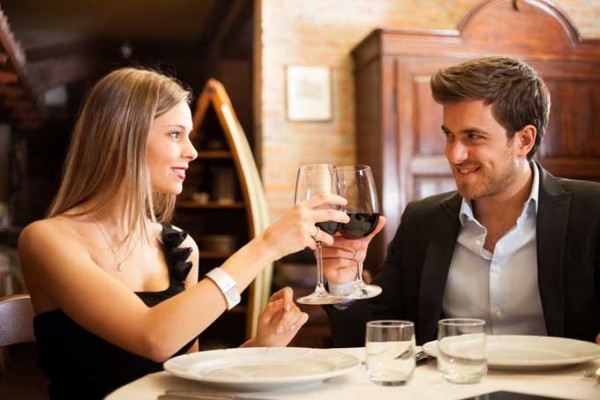 It is very important to decide where to go on a first date with a girl. Dating with a Russian girl you should know those locations and the places where you will spend time with her. First of all, you should be relaxed there and your condition will pass to your girl. Because everything you feel, she feels too. Having a clear idea of where to go on a first date and what are you going to do there, you will feel confident.
4. Man pays
It is a common thing to pay a bill in half on a first date in some foreign countries, but this tradition has not taken root in Russia. A real man will always pay at cafe or restaurant for a lady and will not let her get her purse from a handbag.
5. Make compliments
When you meet Russian girls let them feel that you are very interested in this meeting. In the modern world of dating, with all these rules, systems and mind games, people often forget about such a simple thing as compliments. If she is beautiful, tell her about it. If she is the funniest of those girls you have met before, tell her about it too.
Also, a sure way to get a coveted woman is to behave respectfully, politely and well-mannered. So, open a door for her, let her forward and other things that will show your respect.
6. Do not talk about your past
You have your past, she has it also. And it is not necessary to talk about all the pleasant and not very pleasant moments of your past life. Even if you are looking for Russian girls online and have a chat, do not describe your best night with a girl, let alone talk about your exes. This is one of those rules that many people do not pay attention to. You can only mention the previous passions casually just to show that you had it – and that is all. Just make an intrigue, but do not overreact.
Remember that there will never be a second chance to make a first impression. Follow the rules from this list when you invite a girl on a date. Then you will have a chance to have a second meeting with her.