Russian women have a set of requirements for their potential partner as all women have. Many foreigners wonder what kind of guy can make a perfect match for a beautiful and smart Russian girl. Every Russian girl is looking for an ideal man. Although they understand that there is nothing ideal in this world, they keep dreaming that one day they will meet their type. Good news for you is that the characteristics that they endow their ideal husband with do not differ much from the universal image of an ideal partner. What qualities do Russian women appreciate in men? Why do so many men are unsuccessful in achieving their love and what secrets do the fortune ones hold? Here are some traits that Russian women value in men the most.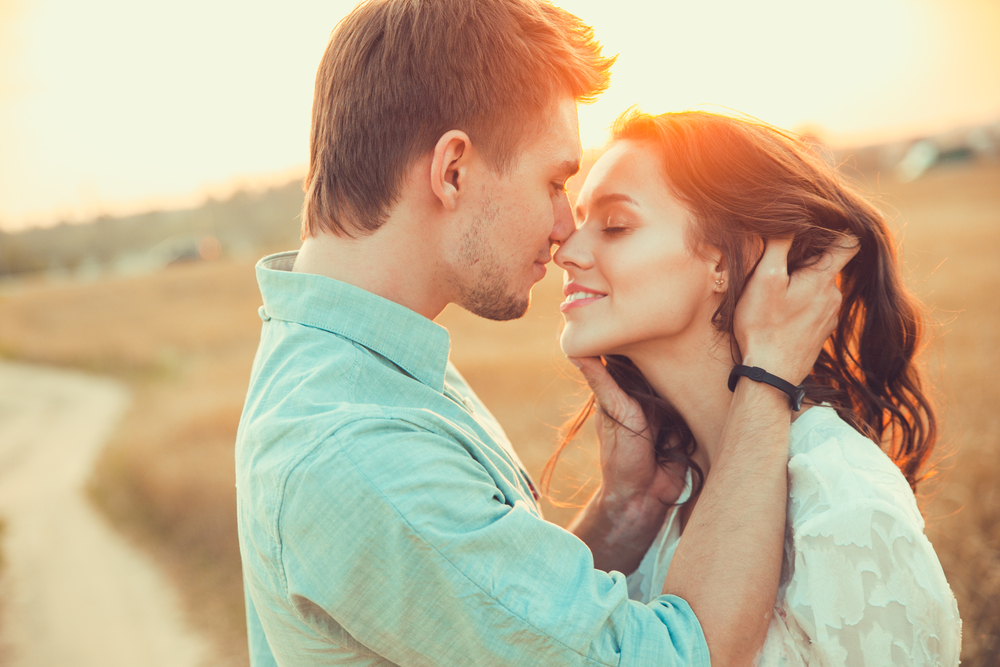 Confidence. Russian girls consider confident men to be the sexiest. Since many Russian ladies lack confidence, they need a man who will be their opposite. Indeed, confidence is a very important trait of man's character. A man is perfectly built, he dresses well and watches himself, but he won't have a crowd of girls standing on his doorstep if he is not confident in himself. Confidence also attracts women on a subconscious level: in nature, every female tends go for the one, who everyone considers to be the leader. It is associated with maturity, experience, good communication skills, and mental strength. It's difficult not to fall for a man who is sure about each of his steps and who knows what he is worth. However, one should distinguish between confidence and groundless overconfidence. Self-assured men turn Russian girls off because these ladies can't stand arrogance.
. It will take a long time in order to develop self-confidence. You need to start with finding and solving problems. Often these are the problems that have to do with your appearance, like excess weight or something more internal, like the simple inability to speak to girls. Yet it isn't impossible and if you manage to do that, the heart of any Russian girl will be yours.
Intelligence. One of the reasons why Russian girls can't find a perfect match in Russia is that being well-educated they want a compatible partner by their side. Therefore, intelligence is on their list of ideal man's characteristics. It doesn't mean that they are looking for a professor or scholar. Yet good manners, sharp mind and positive thinking make any man better. It should be interesting to talk to him on any topic, even in situations, when he doesn't know anything about the topic. There are shy men and the first impression about them is always rather lackluster. A cunning, witty and self-confident man mind will create a much better impression than the one who is extremely insecure. If a man can keep up a conversation, introduce an interesting topic, and tell something new and interesting, a woman will understand that he is well-read and educated. If he is a literature lover, he'll definitely impress a Russian lady.
Sensitivity. Apart from being confident and strong, a man should also have a kind heart. Men tend to be tough and usually they are afraid of demonstrating their sensitivity. That is why Russian women are attracted to those men who can find the right moment and time to reveal their tenderness trapped deep inside. Also, Russian women love when they are being heard. It is easy for them to tell when a man is pretending and when a man is genuinely interested in what she is talking about. Even if you don't find the topics on which a Russian woman prefers to speak about to be interesting, you should not just sit there and pretend as if you are listening and go into your own thoughts during your conversations with her. It is important for a woman to see interest in the eyes of a loved one, to feel an emotional connection with him. In the end, the man himself can start a conversation on a fascinating topic, and a loving woman will certainly support him.
Courtesy. Russian girls look for a real gentleman who will treat them as if they were goddesses. He should be courteous not only to them because it's a man can't be called a gentleman if he respects his woman but behaves like a real jerk with others. Chivalry is not dead in Russia. Russian girls have seen since their childhood how their fathers and men around hold the doors to let women go first, help ladies take off their coats, and stand up when a woman enters a room, they expect the same from their potential partner.
Russian women want to be respected and will give respect in return. If a man treats a woman with respect, she will always appreciate it. An overly protective, indulgent attitude is often negatively perceived by women. The smarter and more interesting the lady is, the higher the value of respect is to her. Do you want your Russian girlfriend to feel respected? Then behave (and think) accordingly. The same goes for the most basic ways in which a man can express his care for a woman. It is always nice if a man remembers the day on which they met each other, the day of their first date or the first kiss and when he gives her lady her favorite flowers, and in general, remembers what she likes and what she doesn't. Even the smallest signs of attention allow a woman to feel loved.
A sense of humor. The men who have a good sense of humor are always successful with women. It's a very important talent or skill or whatever you call it. We must always look for the positive aspects of any situation. There are positive things about every bad situation and usually, they lie right on the surface in front of us. But human nature is such that in different situations we want to spill out our negative emotions, and not to look for positive aspects of the issue. If a man is able to turn his attention to the good aspects of the situation, then it no longer seems so negative to his girlfriend as well. Men must not worry about what happened, but seek a solution to the situation. Russian women are emotional beings, they love to spend their time by thinking of what has happened. From men, they expect sobriety and the ability to solve problems. If there was a failure - do not waste your time on regrets, you should immediately think about how to resolve this issue. And this a helpful trait even when there is no problem in sight. Russian women are attracted to the guys who can make them laugh. Humor has always been an excellent icebreaker and Russians know a thing a two about humor. It's not appropriate to tell vulgar jokes on the first dates because these are great turn-offs (no matter how funny they are). Also, Russian girls want a man who will understand their jokes and irony.
Respect. Russian women need a man who will appreciate and respect them. They want to be respected not only who they are but also for their personal and professional achievements. Those men who can't be glad for their women's accomplishments have no chances of becoming the type she is looking for. A woman will never agree to be with a man who is not faithful to her and does not respect her. Many marriages fall apart precisely for this reason. Throughout the years, partners lose interest in each other and begin to focus only on the negative aspects of the partner's character. From this, as you understand, nothing good comes out of. Not a single Russian woman that respects herself and her time will tolerate a lack of respect for herself.
Talent. Russian girls are more attracted to the men who are talented in some way and who develop their talents. Women think that these men are more interesting and have a greater potential in life. If a man has a hobby or passion for something, he should demonstrate it to his woman to win her heart. A man should have a goal, like every normal person. Purposeless people are wasting their lives. A Russian woman will support her husband in everything he is good at, yet she will be especially fascinated by his work, if he is constantly filled with dedication to whatever he does.