Animals are our little friends, made to enlighten our mood and be a cute remedy for harsh days. But all friendship aside, we need some love as well. Human love. And what can be better than sharing your addiction to cute little buddies with your significant other?
But where to find an animal lover and how to make them fall in love with you? Are there any rules for animal lovers dating? We will cover all these questions within a couple of passages.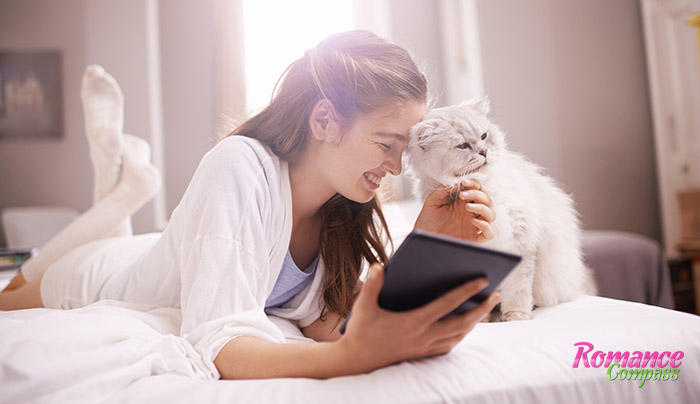 Who Are Animal Lovers?
Animal lovers are people who either own a pet or fight for their rights. In all possibilities, animal lovers hate cruelty and want peace for every little fluffy soul. They are also careful about what they eat and wear, they don't like ignorance and human selfishness. Those fellas have a heart of gold, so you'll probably need to adjust a couple of your everyday habits to show yourself as a "woke" person. Animal lovers also want a big and friendly family, so they always keep in touch with every good caretaker around the block.
How to Make a Pet Lover Interested in You?
Animal lovers are pure little souls who will be definitely interested in people who like animals. The one thing you need to know from the start, if you are not an animal lover or don't care about them at all, don't think your relationship will work out. If your date will see you are scared of her pets or hate dirt and loud sounds, it will be extremely hard to live with that on a day-to-day basis since most of the time should be dedicated to pets. So after you've made sure that you do like pets, here are some simple steps on how to be more animal-friendly.
Don't talk about animal cruelty stories from your childhood. These stories just break animal lovers' hearts. Yes, a lot of kids are way too harsh on their pets, a usual person would understand that you were just a child. But animal lovers will definitely sense you aren't alright and will start setting boundaries in a relationship. Be wise and share only positive stories about cats.
Be animal aware. You know this trend with metal straws. But it's not enough to save turtles. A lot of animal lovers have an enlarged sense of justice when it comes to animals. So, you should probably stop using crocodile bags, real fur, and leather jackets. Or just ask your date's thoughts on it.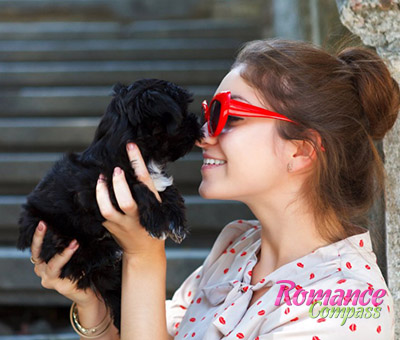 Use cruelty-free products. A lot of disciplined animal-owners are against products that were tested on animals. If you support brands who make little creatures suffer, yet you love her pets, that is kind of hypocritical. Although not every animal lover is that extreme.
If you are a single guy looking for a woman, it's good to find those girls in specific places. We will show you where to meet animal lovers.
If you are not a big fan of animals or only start involving in animal awareness, you can take care of a beginner-level pet who doesn't require too much effort. Yes, there aren't too many pets who don't require any time and effort but buying a fish tank should be a good start. You just want to make sure fishes get enough proper food, the water is clean and of the right temperature. The next time an animal lover visits your home, they will understand you are in their cast.
Don't laugh at animal cruelty memes. Or show it to pet lovers. A lot of them won't laugh at a struggling hedgehog swimming in a water gif. For you, it's funny and cute, but animal lovers will freak out and have a heart attack because they know that hedgehog swimming leads to ear infections. To put a story short, avoid unnecessary humor and educate yourself in animal life.
Online Dating for Animal Lovers: Where to Meet Them
There are plenty of sites where all pet lovers can talk about their cute children, share care tips and tricks, send photos and arrange meetings. Here are some of the dating sites for animal lovers.
1. Dog Lover
It's a dating website for animal lovers (to be precise, only for dog lovers). If you think that only dog owners can join this site, you're wrong. All types of dog-affiliated people are invited. You either have a dog, or want to have a dog, or just are interested in pet-owning. It's a great way to be involved or find a soulmate.
2. AnimalAttraction
It's one of the main animal lovers dating sites where you aren't discriminated against loving a single type of animal. You can talk on many subjects with many girls, arrange dates and share photos with them. By the way, after registering, $ 1 will go to any animal charity you like.
3. Animal People
These animal lovers dating site is all about you making friends with likeminded people. It's good to find your soulmate, talk to them and hear some advice. Also, if you have ever lost a friend, it's time for you to share it on this site.
How to Date an Animal Lover?
Let's say your interest is mutual, you know how to make them interested, you are well-educated, found the desired person and already invited them to date. What should you do then?
1. Find a pet-related gift. You can find a lot of gifts for animal lovers on the Internet. But it would be cuter and more thoughtful to buy a treat for their pet as well. It can be a gelatin-covered bone for a dog, a cute little toy for a cat, food for their parrot or fishes. This way you will show that you're a keeper and are thinking about everyone. Also, you can google gift ideas for animal lovers and DIY a cute dog postcard or buy a mug with their favorite breed.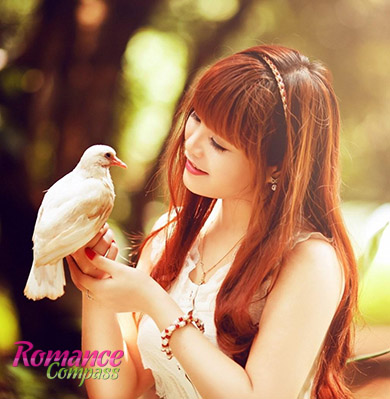 2. Invite them for a walk with your animals. It will look like a full-blown happy family walk. Or, if you don't have a pet yet, offer to join them for a run. Even if you have a cat or a pet raccoon, that will be amazing as well.
3. Go to a shelter together. You know as they say, "Don't shop, adopt!" You will save the lives of homeless animals and enlarge your family. That can be a cute date scenario and one more reason to visit your crush more often!
4. Watch some animal-related movies. They can be either silly or super sad, but the thought of you getting together is precious.
5. Offer your date to walk/feed/watch their pets when they are at work. That way, you will gain their trust and show how much you care.
Tips for an animal lover who are going steady
When both of you've decided you already want to live together or share some time/territory, here are some tips for you.
Make sure your pets are compatible. If you both have pets, give them time to get acquainted as well so that it won't be a stress for them.
Treat their pets as your own. Don't separate them. It would be healthy and comfortable if you live like a united family.
Make sure none of you are allergic. When you decide to show your pets to your date, be sure they won't sneeze or itch every time they see them. It's a huge decision factor too.
Be patient. It can be overwhelming if you see your family instantly grow from 1-2 members to 4-5. Make sure everyone is comfortable, and there are no fights between you, humans, and your pets. Yes, it can be difficult in the beginning, but it's much more fun like that!
All in all, finding an animal lover as your date is serious because those people already have their family and principles. But with some knowledge and experience, you'll become a power circle and be strong and supportive as ever!