When someone is talking about Ukrainian girls, what image does pop in your head? Do you think about beautiful blonde women or maybe you think about posh brunette girls? If you search for pictures of Ukrainian women on the Internet, you will see that their beauty is multifaced, and every girl is amazing in her own way.
Why are Ukrainian women so beautiful? You know, beauty is in the eye of the beholder. When it comes to a pretty Ukrainian lady, it's not only about appearance but also about a strong character and the ability to be feminine when it's necessary. Here are thirty amazing women who differ in age, appearance, and occupation, but each of them provokes and inflames masculine attention.
1. Dasha Astafyeva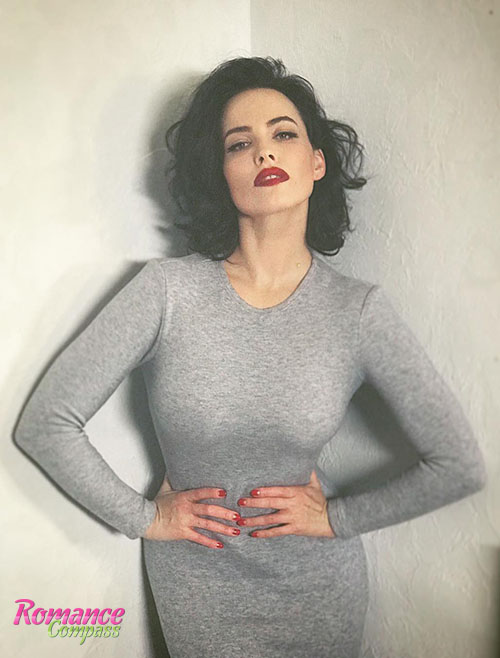 After participating in the Ukrainian Star Factory TV show, Dasha began to develop other facets of her talent. She is one of the hottest Ukrainian women, popular singer, actress, and Playboy model. She likes to please her fans with new sensual photos on her Instagram account.
Her profile: instagram.com/da_astafieva
2. Ani Lorak
Ani Lorak is one of the strongest vocalists of our time. The singer of incredible beauty, whose unique voice of 4.5 octaves has conquered millions of listeners around the world. After participating in the Eurovision Song Contest, she was recognized as the Best Eurovision Artist. Ani Lorak is actively involved in charity activities. Her profile: instagram.com/anilorak
3. Catherine Osadchaya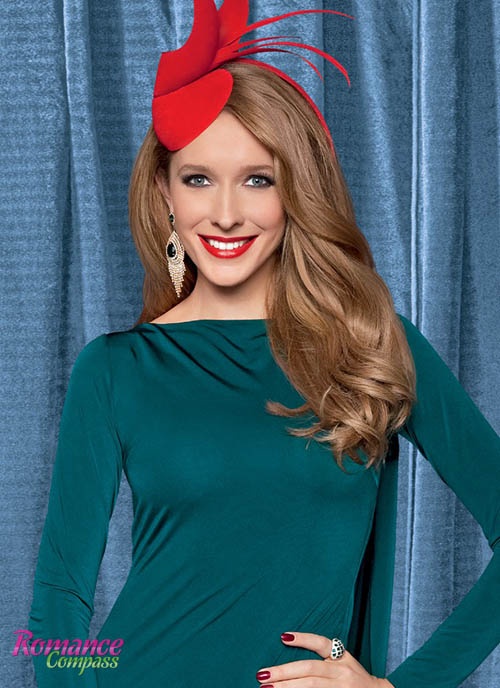 This charming blonde is a Ukrainian journalist, TV host, socialite, and model. Her journalistic biography is connected with social life news. The feature of the TV host is her shocking, provocative and uncomfortable questions for famous people.
Her profile: instagram.com/kosadcha
4. Nastya Kamensky
The singer is one of the sexy Ukrainian women who was twice shot for Playboy and Maxim magazines. In 2009, she got the title "The Most Beautiful Woman of Ukraine" according to the readers of the Viva! magazine. In parallel with the musical career, Kamensky launched her own sportswear brand.
Her profile: instagram.com/kamenskux
5. Tina Karol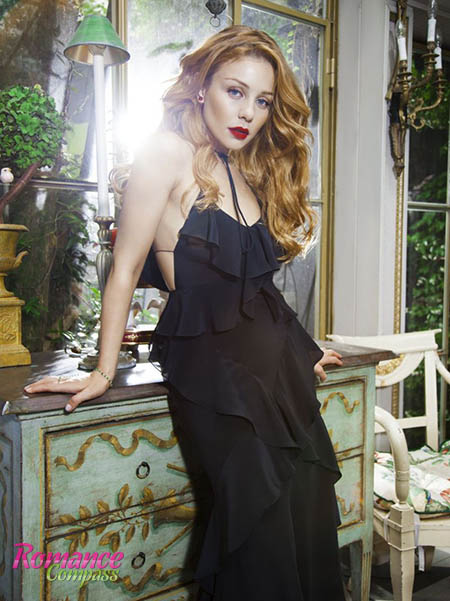 Her work attracts more and more attention every year. Two years ago, she became People's Artist of Ukraine. Tina is rightly considered one of the most beautiful Ukrainian women and the brightest star of the Ukrainian stage. She is actively involved in charity activities and gives concerts.
Her profile: instagram.com/tina_karol
6. Zlata Ognevich
A girl with an unusual name (even for Ukraine) and an incredibly attractive appearance, the singer Zlata Ognevich has shown an interest in vocal since childhood. She is the winner of the third season of the TV project "People's Star." The singer considers herself an introvert, and she does not like noisy parties.
Her profile: instagram.com/zlata.ognevich
7. Julia Sanina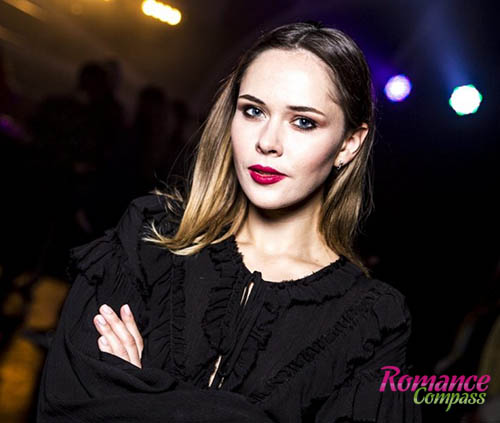 Julia Sanina is a beautiful soloist of the English-speaking band The Hardkiss. In 2017, the musical band got the national award YUNA in the nomination The Best Rock Band of Ukraine, and the M1 Music Awards TV channel awarded the work of musicians in the category Best Alternative Project 2016 and 2017.
Her profile: instagram.com/the_hardkiss
8. Anna Bessonova
She is a two-time Olympic medalist, winner of numerous awards at the World and European Championships in Rhythmic Gymnastics. She served as a Chief Editor of the Pink magazine. Anna is also known as an active popularizer of sports and a healthy lifestyle among young people.
Her profile: instagram.com/annabessonova
9. Olga Kurylenko
Olga is a Hollywood actress and model of Ukrainian origin. Quantum of Solace and the role of a new girlfriend of James Bond has brought her huge popularity. This beautiful woman appeared on the covers of many famous magazines such as Vogue, ELLE and Marie Claire.
Her profile: instagram.com/olgakurylenkoofficial
10. Maria Efrosinina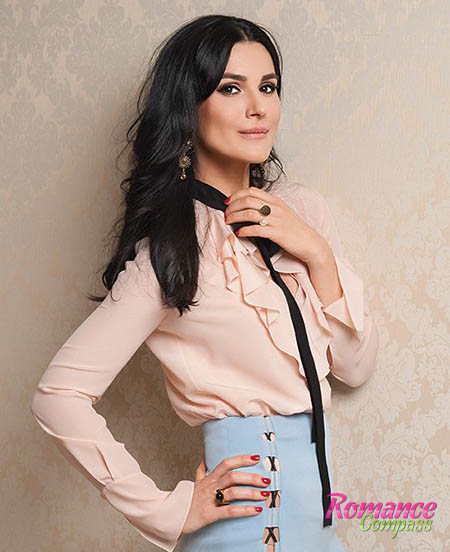 It is impossible to imagine Ukrainian television without Maria, who has such a colossal experience as a TV host, that it is very difficult to overestimate her media influence. She participates in social, entertainment, charitable and even political television projects, embodying one of the most wonderful Ukrainian women images.
Her profile: instagram.com/mashaefrosinina
11. Erika Herceg
Amazing blonde Erika has captivated the audience with simplicity, openness and hard work on her own shortcomings. This girl has become known for the reality casting for the Nu Virgos band. In 2012, she appeared nude in the November anniversary issue of Playboy magazine.
Her profile: instagram.com/erikaherceg
12. Svetlana Loboda
Bright appearance and strong voice immediately attracted public attention to a new singer. In 2009, Loboda represented Ukraine at the Eurovision Song Contest with the song "Be My Valentine (Anti-crisis girl!)." She is actively involved in a variety of television shows, being one of the hot Ukrainian women.
Her profile: instagram.com/lobodaofficial
13. Maria Yaremchuk
Maria is full of surprises and mysteries. The girl grew up in a "star" family, but she became famous only after participating in a talent show. After that, she twice represented Ukraine at international competitions and became the main character of the movie "Legends of Carpathians."
Her profile: instagram.com/m_yaremchuk
14. Natalia Mogilevskaya
Natalia is a singer, actress, TV host, and music producer. After all, she gave fans a lot of brilliant hits filled with sincerity and warmth, drive and fun, and most importantly, with love. More than 10 years ago, she was awarded the title of People's Artist of Ukraine.
Her profile: instagram.com/nataliya_mogilevskaya
15. Anna Koshmal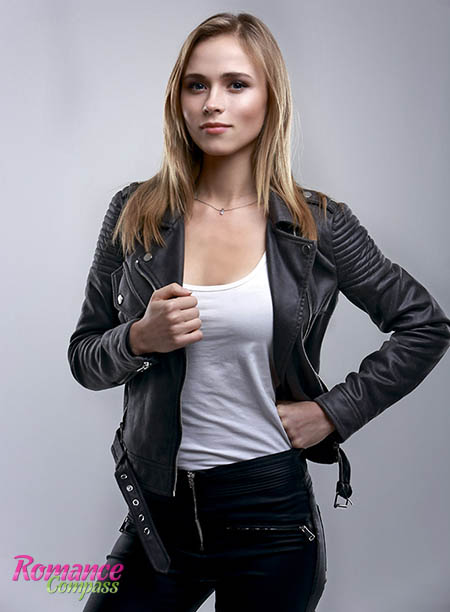 Anna is a young Ukraine actress who has already managed to become one of the most sought-after actresses, recorded her own hit and built a family. You can meet her in many movies and TV series. She is one of those girls who has wonderful natural beauty and inevitable magnetism.
Her profile: instagram.com/smorkovkina
16. Alyona Vinnitskaya
The biography of this amazing woman is the story of soul-searching as an artist and trying to conquer the musical Olympus. Promoting her work as an individual performer, Alyona faces many obstacles, but she quite successfully proves that she has the right to be called a successful soloist.
Her profile: instagram.com/alenavinnitskaya
17. Vlada Prokaeva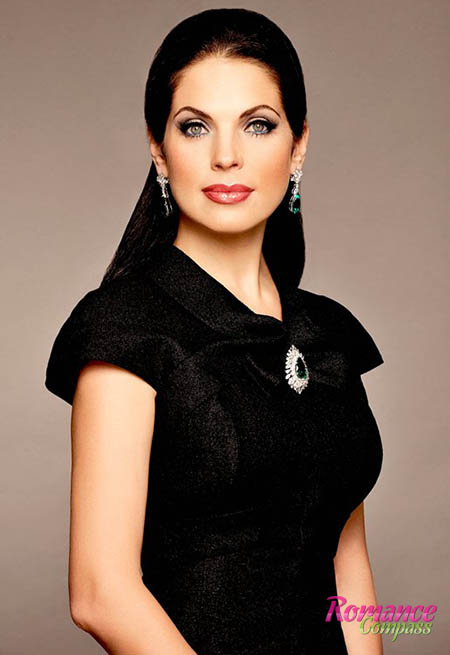 This amazing mature woman is a former model, Miss Ukraine 1995 who appeared on more than 120 magazine and newspaper covers. Nowadays, she is a social activist and the Head of the International Fund for Cultural Cooperation. She is considered one of the most influential women in Ukraine.
Her profile: facebook.com/VladaLytovchenko
18. Ksenia Kuzmenko
Ksenia is the Miss Ukraine 1997 and a very beautiful woman who despite three pregnancies looks amazing and really hot. She participated in the Miss Model World competition as well as the contest Miss Europe 2002. Nowadays, she is a designer and a mom.
Her profile: twitter.com/paragraph_ku
19. Anna Zaiachkivska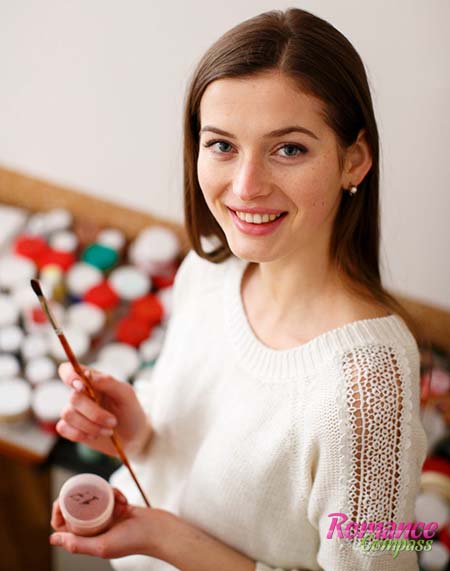 Anna is a Ukraine beauty, model and Miss Ukraine 2013. At the international contest Miss World 2013, she took 3rd place in the talent contest with the song "Moment of glory" and entered the Top 20. She is considered a singer of art songs. Besides, she is an icon painter by training.
Her profile: instagram.com/anna_zaiachkivska
20. Inna Tsymbalyuk
In 2006, she won the national beauty contest Miss Ukraine – Universe and reached the final of the international contest Miss Universe 2006. She is a permanent participant in photo shoots for Ukrainian and international glossy publications. She has become a host of national and international beauty contests since 2005.
Her profile: facebook.com/tsymbaliuk.inna
21. Snejana Onopka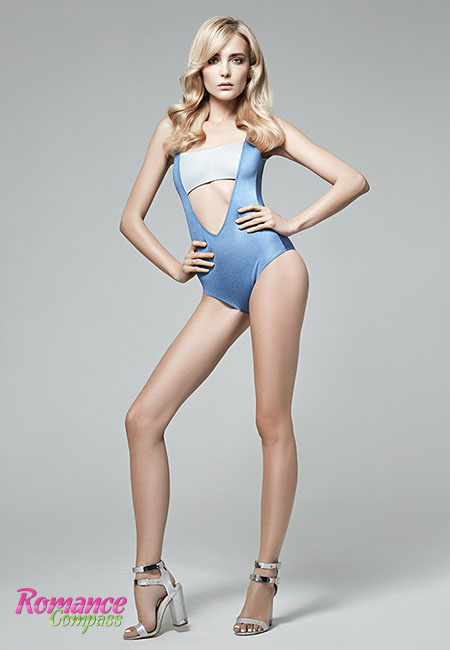 Snejana is a great example of how a beautiful Ukrainian girl can become a world-famous top model. Over the years of her career, she has worked with the most influential and successful brands and magazines and as a result, she got into the Top 10 Most Successful Models of the World.
Her profile: instagram.com/snejanaonopka15
22. Mika Newton
Mika is a popular Ukrainian singer, who has managed to become famous not only in the CIS countries but also on other continents. Nowadays, she pays much attention to advertising than to singing, but her fans hope to listen to her new tracks.
Her profile: instagram.com/mikanewton
23. Vera Brezhneva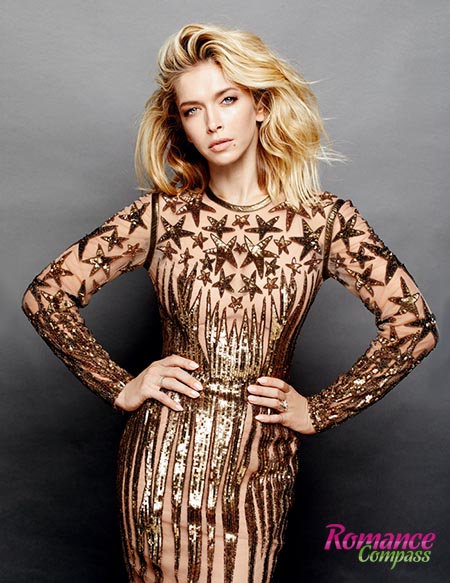 Vera is the Ukraine sexiest woman, singer, and actress. Today she gives solo concerts and appears on the screens in the role of TV host as well as participates in photo shoots of popular publications. Glossy magazines have repeatedly called Vera the embodiment of femininity and beauty.
Her profile: instagram.com/ververa
24. Irina Zhuravskaya
This posh brunette is surely one of the sexiest Ukraine models. When she was 18 years old, she won the title of Miss Ukraine 2008 and was considered the hottest girl on the planet. Nowadays, she looks still amazing and pleases her fans with her photos on Instagram.
Her profile: instagram.com/zhuravskaya.irina
25. Alyona Scherban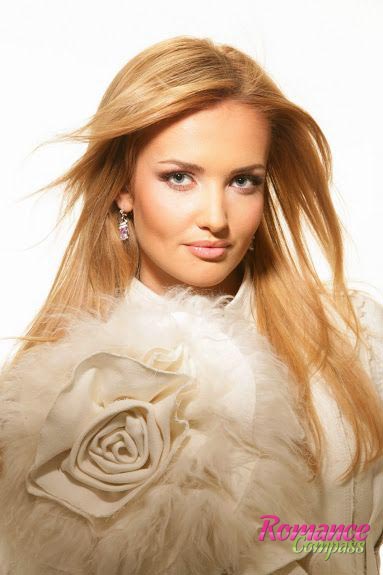 Alyona is a Ukrainian top model and the first Ukrainian, who hit the top 10 of the Miss World 2000. She was a winner of the Ford Supermodel of Ukraine1999 and the First Vice-Miss Ukraine 2000. In 2007, she was among the 100 most influential women in Ukraine, according to the rating of Focus magazine.
Her profile: instagram.com/alenashcherban
26. Olesya Stefanko
She is a participant of beauty contests and truly hot Ukraine girl. She won the titles Miss National Law Academy in 2009, Miss Ukraine Universe in 2011, First Vice-Miss at the contest Miss Universe in 2011. Nowadays, she lives in New York and works as a fitness model.
Her profile: instagram.com/olesiastefanko
27. Anastasia Bozhkova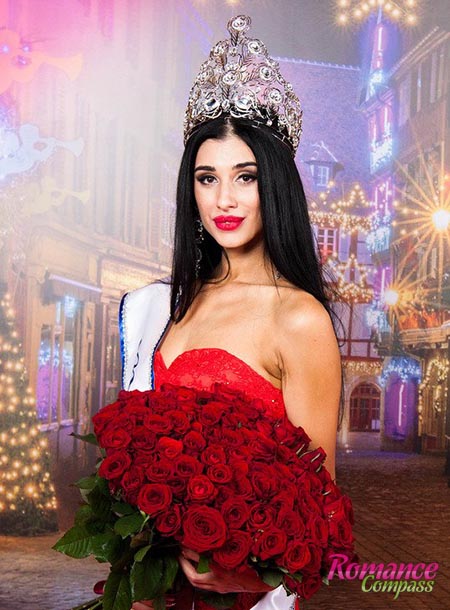 She is the founding director of a model and festive agency. Besides, she has such titles as Vice-Miss Ukraine – Universe 2013 and Princess of Ukraine 2012. When Anastasia describes herself, she tells that she is a happy mother and wife as well as an activist, workaholic, fighter for justice, dreamy and romantic personality.
Her profile: instagram.com/nastya.bozhkova_23
28. Anna Zakusilo
Anna is a Ukrainian professional model. In 2010, she was shot for Vogue Turkey magazine. She began her modeling career in Japan and then started conquering European catwalks. She has a degree in economics. She dreams about becoming an Editor of the fashion section in some glossy magazine.
29. Olga Kharlan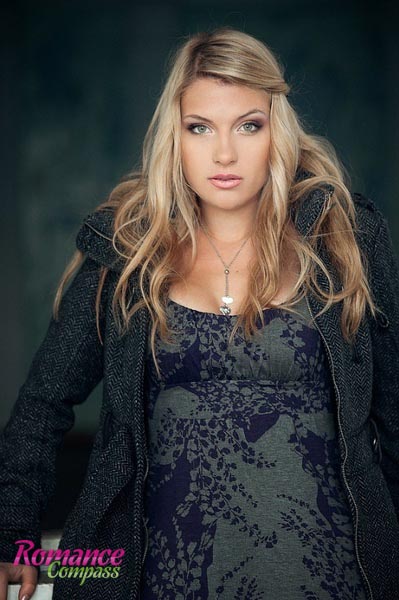 Olga is the famous Ukrainian fencer who has so many titles that it's possible to devote a separate article for them. She is the Olympic champion of the 2008 Games in Beijing, the bronze medalist of the 2012 Olympic Games in London, four-time world champion, and seven-time European champion.
Her profile: instagram.com/olgakharlan
30. Ekaterina Kuznetsova
She is a girl with rare beauty and rare talent. During her short career, the actress has managed to perform many remarkable roles, becoming a real star in the world of cinema. That is why she remains popular among millions of viewers.
Her profile: instagram.com/katykino
Conclusion
If you visit Instagram profiles of these amazing Ukrainian women, you will see that they are all different. They have chosen their paths and moved towards the goals with self-confidence and faith in their happily ever after. This is a feature of many Ukrainian girls. They are not afraid to meet challenges when their happiness is on the line. So, if you are looking for a worthy Ukrainian girl, take a closer look at them on online dating sites or better come to Ukraine. Here you will surely be able to meet someone special who will be even better than your boldest dream.