Russian girls are becoming more and more popular around the world. They provoke numerous discussions on forums and attract tens of thousands of wooers on online dating sites. Well, different people have different opinions about these ladies. Yet there's something no one can disagree with: Russian girls are stunningly beautiful. It's clear to any guy who has ever seen their photos. Since men fall in love with their eyes, natural Russian beauty is highly desirable for foreigners. On the other hand, these ladies wish to date handsome and well-dressed guys too. So in this article, we will give you a couple of essential tips on how to entice a Russian girl with your look.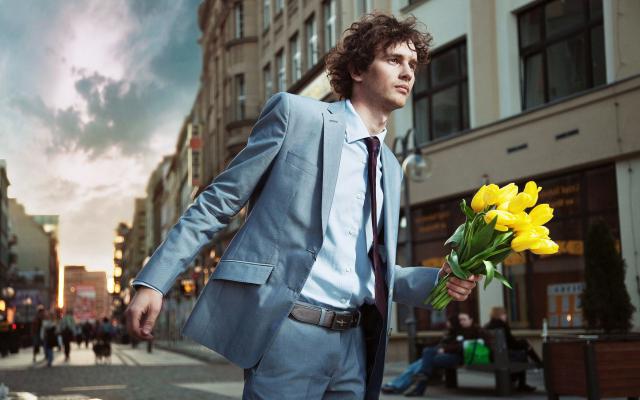 Dress and behave to impress
Russian women typically struggle to look even "better" as they usually don't think nature has given them enough. In comparison to ladies in the West, these girls are far more feminine, which is reflected in their style as well. Some foreigners even say Russian women are mad about their looks. They devote a huge proportion of their time to personal care because the more stunning you look, the more men's attention you will draw.
One of the most popular Russian proverbs says: "Meet by clothes, see off by mind". We have to admit this is true. Your inner world may be super rich yet if you lack outer attractiveness, your diverse merits likely remain unnoticeable to girls.
That's why your task is to dress up for a date with a Russian girl – especially if it's your very first in-person meeting which is aimed at giving her the basic live impression about you. As we have already said, Russian women hugely care about their appearance. So be sure: she will do her best to overwhelm you with her look!
Next thing you should consider is that Russian girls fall for chivalrous men. Your excellent manners and communication skills are super essential for conquering a heart of your prospective Russian bride. Watch out how you act towards her and promote the conversation to sustain her interest. In fact, any man should master the art of being gallant especially since there's nothing difficult about it.
Another suggestion for those who are ready to experiment: add some elements of traditional Russian clothing to your outfit. Russians are deeply fond of their national culture and patriotic so your lady will likely be impressed with such devotion. However, you should really know how to pick the right items. Otherwise, there's a risk you'll look hilarious.
What Russian girls find really attractive in men's style
All Russian women are different so there's no a universal recipe of a perfect dress up. On the other hand, there are certain rules fit for any guy who's willing to impress his lady on a date. So here are the key elements of the Russian dating dress code.
Since Russian girls are generally ladylike and romantic, they obviously prefer men dressed like, well, men! In fact, you don't have to look like a fashionista. However, your outfit should be neat, elegant and stylish.

Find the golden mean: don't be overdressed or underdressed. Pick your outfit accordingly to what the weather is outside. There's no need to impress your Russian match by demonstrating your entire wardrobe. Likewise, your clothes should match the actual programme of your date.

Cleanness is obligatory! Always wear only fresh and good-smelling clothes, keep your body, hair, and teeth clean.

What about your breath? Russian girls take it into an account as well. Dates are commonly devoted to talking, a lot of talking – not to mention kissing. Thus, bother to keep your breath fresh.

Mind your shoes! Most Russian girls are really concerned about how men's shoes look: they must be clean, new, and complement your outfit. We recommend you choosing fine leather boots and avoiding sneakers!

Continuing the theme of smells. It's also important not to overdo: too odorous guys can indeed scare girls off. Choose some nice and long-lasting cologne that would emphasize your image.

Who could have guessed: Russian women prefer well-groomed men. Of course, you can't leave your place without doing your nails and head and facial hair properly.

Accessories matter. Certainly, your image won't be complete without those. Avoid fake metals, leather, or anything else! Surprisingly, many Russian ladies have a strong understanding of men's fashion so your date will carefully study your watch or jewelry.
To sum it all up
Define your overall image! Some girls fall for business casual, some for motorcycle jackets. If you know what type of guys your potential girlfriend likes, dress accordingly with her specific preferences. Of course, don't forget to check the weather forecast before going out.
Obvious as it may seem, pick your clothes depending on what's your date scenario. Your handsomeness should match her beauty so you two will look harmoniously together. Russian girls instantly distinguish brands yet there's no need to buy overly expensive and lavish stuff. The main thing about clothes is how much it fits you.
Last but not least: to make a Russian girl fall in love with you, demonstrate ultimate self-confidence as this is one of the key traits those ladies seek in men. As you can see, it's really possible to win a Russian girl's heart with your look. Bear our advice in mind and have a good luck!