Individuals who lead a swinging lifestyle want to feel liberated, living a sexually open life within the traditional monogamy paradigm. Married people wanting to diversify their sexual endeavors enjoy hanging out with like-minded individuals and have the opportunity to be in the epicenter of a significant sexual experiment. To make it smooth and exciting for all participants, the rule of thumb is a free partner exchange without brutal consequences of jealousy.
What's called a swinger?
A swinger is someone who joins an assortment of sexual practices associated with exchanging partners. Such a lifestyle is typically prompted by an endless search for sexual variability and more astounding passion, which fades through the years of marriage. It hasn't been inherited easily, and a decent amount of time passed before it has become more or less accepted by the culture.

When did couples start sharing?
The concept came from America of the '60s when the sexual revolution triggered liberalization, and new lovemaking techniques came on stage, with hippies being the first to act out. Back then, a famous men's periodical published an article about the practice of swapping wives by strangers. Major newspapers burst out with headlines like: "Demoralization of Public," "A Coming Threat to the Sacred Mystery of Marriage," and "The Beginning of Personal Degradation." Those provocative statements of outrage and anger didn't cause a reaction from the editorial but skyrocketed the popularity of swinging as new sexual normality.
The spread of swinging was most evident through 1963-1965, having carved the path of acceptance worldwide. Unexpectedly, it has resulted in a significant shift in the entire culture of sex, establishing new rules and boundaries. This was facilitated by the widespread use of pill contraceptives and the design of practical and inexpensive STD drugs, along with pornography legalization and the rise of living standards.
Heterosexual men and women of all races fantasize about reshaping their usual sexual habits per their erotic dreams and perceptions. Statistically, 79% and 68% of sexes, correspondingly, enjoy watching peers making love. Both must positively perceive a desire to perform publicly on a sex scene unless it causes psychological trauma.
How to describe a swinger in more detail?
First, those are mostly successful urban dwellers in the 32-35 age group for men and something below 30 for women. Men tend to be the major initiators of swinger activities due to their polygamic nature, more adventurous and less moral mindset, supplemented with stereotypical thinking that marital sex routine might cause dysfunctions. For a woman, especially Slavic women, however, making love with a loving husband is always more fulfilling, more intimate, with no need to spice up.
Usually, couples get interested in setting up swinger contacts after 3-5 years of marriage when they start feeling lonely and bored with one another. Although women don't usually come up with the idea of staring at more charming keisters, they become more active later in maintaining such contacts and discovering new trajectories. Timid and tranquil, ladies quickly get squeezed into a swinging relationship frame, and a passion for trying another fellow almost always emerges.
What's no less important is that almost 60% of American swingers have kids between 4-17 years old. Most parents prefer to conceal their newly attained hobby from their children without leaving a clue revealing their secret amusement. The offspring isn't what responsible parenthood wants to put at risk, so it goes quiet.
Gradually gaining in the swing of things, yesterday prudes are now crossing a thin line between love and sex. Although the theme dating pond isn't an ocean, you can always catch a big fish there when the coastline is clear. Sooner or later, people around will know, so why make waves before the storm?
How to become a swinger?
Start making contact with people practicing it. It might be fruitful to look through Craigslist or local boards with offers from couples bored with family life. Despite the playfulness of casual dating sites, such discreet encounters may evolve into swinger hookups upon a closer look. Swinging possibilities have grown significantly in recent times.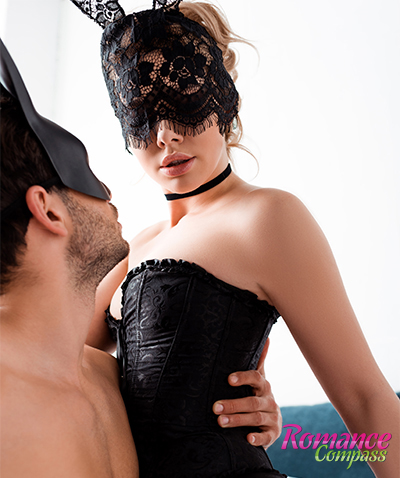 Whether anonymous or public, these contacts make it possible to find common sense in such a controversial event at first glance with like-minded individuals' help and direct involvement, avoiding reprehensible views and judgments. An incognito mode is ideal for those humbler leaving public admiration to champs. It'd be wise to bring up your Ukrainian girls picture so her immense beauty could implicitly set up beauty standards you wouldn't compromise.
What's a swingers club?
Hitting up a swingers club with a partner is the fastest and safest way to join the community of people doing each other in front of others doing the same. Such adult lifestyle clubs don't tend to implement strict regulations on participants who forge a path to winning new flesh. Couples share an array of opportunities, from simply dancing to watching sex scenes, playing together, or switching partners.
Still, while the night is young for the main act, an opening with chit-chat and cocktails is a strategic move favoring proper eye contact and a time for picking the right words to swap a hot chick — no slacking off. Liquor is always welcomed, but exorbitant amounts lower sexual power to a life-threatening level — a poor performer needs to be traded over — this's exactly what it's all about. Observing other love-making mammals can arouse and invoke romantic feelings, especially in a single woman.
What's a swingers party, and how to act at it?
According to sexologists, 75% of women see themselves in intercourse with two men at the same time, while a threesome with two women is obviously more appropriate for a heterosexual male. If you want to play with a likable peer couple, ensure there's no two-way pressure and both teams are well-equipped before entering the fold.
Some pivotal points to keep in mind:
No obligation to share your hon with other people
A stack of squirming bodies is what you expect to see, but you won't, even playing out through the decades since most couples have sex with each other or switch partners — tête-à-tête. It's not that easy having sex with a stranger, and while some ardent guy is looking around spotting stunners, his better half is focusing on his moves, forgetting about what she's here for. At least first-timers will expand their sexual network and spice up their feelings by watching other people if one gets numb or the other goes nuts.
Real shortage of single women
A single beauty is called a unicorn because her proud posture is rarely seen in the wild among others treading that path on all fours. She's a mythical creature, the very soul of delicacy that rarely shows up, and when she does — she's under scrupulous observation. For this reason, single women either don't have to pay at all or get a special admission discount.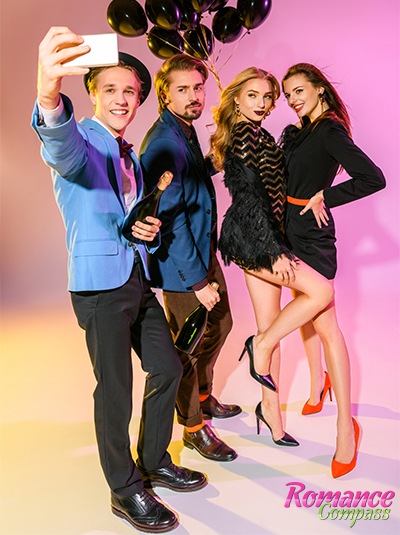 The abundance of single men
They're not called at all — most clubs let them in only once a week, by premium subscription. This's the night with excellent chances of turning into a sausage party with the same probability for an unmarried chick to get a dozen hot dog menu ideas. She wouldn't mind that, but this can't be well said about a bunch of horny pricks.
Don't mind your look
Of course, you should stay clean and watch your hygiene, but don't overthink clothes. No matter how hard you try to look better than you are, if everything goes well, you'll be doing the hottest mummy ever, and this isn't going to be your missus. For a theme party, however, like retro swings or Halloween, do your best to wear a costume which is an excellent ice-breaker in a tense sexual atmosphere.
The sex act may go on in a few ways
One way, you meet a single girl or another couple you like, get deeply acquainted with the extent such a specific environment allows, and make an offer they can't refuse. If the god of swinging is on everyone's side and all parties agree upon, boundaries should be immediately negotiated and followed by a relocation to a chamber with a more intimate interior. A promising sign is that when you have much in common, and better if it's your physique, all tasks should be accomplished and fantasies fulfilled.
Another way, you and your broad are bringing such good vibes to the sex scene that another pair watching your transformations eagerly wants to join you. They're hoping you have noticed the pre-performance anxiety and lend a hand or hose or whatever comes along at the moment confirming the swap. Experienced sex showrunners don't like being interrupted when playing with each other — intruders then have to depart without tasting your semen and smelling the scent of your sweetheart's bosom in a combo.
Don't be afraid to get rejected
It seems grotesque with one of your sexy Russian brides unless you're a real beastie character that nobody likes if sober. If your intentions correlate with your consumption capacity, the god of swinging is generous with opportunities to bonk a doll not worse than yours or even more fragile. Being rejected by men who don't see you spreading your genes inside of their property is much less demeaning than being neglected by a repulsive chick clearly seeing your boobalicious assets.
Just don't take it personally, as it rarely is — encountering someone you are attracted to is complicated, even in a swingers club. The odds of finding a couple you both like and want to continue with are low but never zero, adding intrigue and intricacy to the entire process. Chances are you'll be sending off men who find your wife much more attractive than theirs while you keep sticking your tongue in some older woman right in the middle of some dirty conversation.
Nobody cares about your sex skills but yourself
Sometimes an unspoken pressure predisposes you to astonish the public with better late than never talents depicted in the outspoken behavior of a vivid porn star. All those labored groans of pleasure you see on porn sites happen under the intense pressure to perform, so if your wand can't do magic right here and now — it's all normal and almost to be expected. That's how sex in real life works, with all its weird noises and stinky smells, sometimes uncomfortable for the two of you who know each other from P to G, not to mention some certain angles.
Seeing a woman culminating might make your spouse's vagina grool, but that in no way means she's ready to trade herself off. There's nothing wrong with you or her or the other players, while sex is for pleasure, not a competition. The trick is never to pretend you both like and find no disagreement between what you see and what you get because that is what you first see and what you end up with — heaven and earth.
Some of the first swingers' stories – nude party in Vegas
A few words about my first experience.
My wife and I have always wanted to go to Vegas, which isn't too far from San Diego, where we settled down recently, but we never had enough free time to visit. I'm not a gambler type, and neither is my girl, but poker wasn't on top of the list on this trip. We're in show business — both dancers, mainly performing in burlesque shows — we have wanted to attend such in Las Vegas for years.
Since we set up the itinerary, we have booked a lovely boutique hotel on South Maryland Parkway, with a breathtaking view of the city. The octagonal-shaped room was marvelous, with large windows of tinted glass, a king-size bed by the wall of Italian marble, and a vast octagonal bathtub in the middle — designs subtly hinted at sex. And that was the start of this outrageous trip — we jumped on top of one another, giving credit to that soft bed.
After we showered, we took off to explore the streets of this fabulous city. We didn't go around every corner, as it is ridiculous, and went to the Strip. Minding our main purpose, we decided to buy tickets for "Zombie Burlesque" at Planet Hollywood, highly acclaimed by TripAdvisor, and "Fantasy" at Luxor, which has been up in the air for 20 years, gathering a tremendous number of awards.
At night, on the way home, we were both in the mood for one of two cocktails — so little had we known what would happen later on when we spotted a Platinum strip bar on Flamingo Rd. I did not expect much of it, as this is not a fancy gent's club like you see in the downtown area.
We walked in and found ourselves in a casual bar with a tiny stage with a few middle-aged "girls" in the place, including a pretty ugly red-haired bartender. She was running the show, too. Drinks were fair, though, $10-15 — not low, but not absurdly high. If I remember correctly, the cover was something like $50 each (Sunday night).
But it was empty. My wife and I — we both have some more or less good taste and even aspiration for an unconventional style — have been in San Diego's showbiz from the year dot. We wanted to withdraw immediately, even though the ladies were friendly.
Accidentally, on my way to the men's room, I nudged a tall blond named Ginger, with mesmerizing green eyes and little thin long legs — she was a kind of veteran of this place. We had a friendly chat with her. Obviously, she was there for work, and I liked her body, so I got a few dances from her because I knew my wife didn't mind.
Then, I invited her to our table and ordered a bottle of red wine, feeling very excited. I noticed a spark between the two and liked it a lot, reminding me of our recent experience with a call girl of about the same size and shape. Ginger's physique was magnificent, and so was my wife's, except she was much taller.
Halfway through our bottle, we shared our sexual routine. Despite her age, Ginger seemed to be on heat, which wasn't surprising regarding the place we met. I badly wanted to bonk them together, and following my wife's subconscious efforts to touch Ginger, to catch her eye, and reading Ginger's reactions followed by — I asked for a check.
Our new friend was a decade older, but that age gap, along with her unremarkable waistline, didn't bother me much — she was, and I hope she is, one of the sexiest broads I've ever seen. Before I elaborated on a play, I had ordered a bottle of champagne and two bottles of red wine in the suite. As we were finishing the first bottle, I came up with an idea to give ladies space to treat each other tete-a-tete. When Ginger and my wife headed off to the shower, I left.
I had a little conversation with a guy in the lobby, who told me my wife was gorgeous, and he was excited to meet her by the pool. I didn't get it because we had arrived just the day before, and it was apparent she did not have time for the swim. But her call interrupted the conversation.
I went upstairs: my sweety was lying on the bed looking slightly frustrated, with her hair and sheets in a mess, when suddenly I felt a kiss on the neck, and Ginger's lips were getting lower with a gradual affection and gratitude. She then kissed me on the belly button, but I noticed my wife smiling and inadvertently started chuckling, too.
I couldn't believe it — my wife had sex with a chick for the first time without my supervision. It was insane to see her after making out with this gorgeous showgirl without my part, even though she was a little shabby. We did have threesomes pretty often, but Ginger was ridiculously hot for her age, like nobody I have ever met.
I looked at her — she was all naked and smiling, watching us; then she took my hand and walked me to the bed. That was the time when I first felt awkward in bed with my wife because I virtually did not want her to be there with Ginger, intruding into the play.
Ginger turned back to me — just for a single smooch — then gave my spouse a lengthy, juicy kiss. Her tongue smoothly dived into my wife's mouth like they had been doing it for ages. I was watching adoringly those gracious in their nudity artists, living in absolute harmony with their perfect bodies. My wife reached up and grasped my head, holding it steady and softly caressing my cheeks and ears with her thumbs while Ginger was undressing me.
I was lying relaxed and reproduced an occasional soft moan while two stunning women slowly moved down while kissing my body. I was rock hard and wanted terribly to poke Ginger when she transferred her opinion about the beauty of my wife's vulva into my ear — I could hardly resist my arousal any longer. Neither could she.
Logical conclusions: pros and cons learned from the above
First, you don't need a perfect body or mind to be perfectly capable of grasping your counterparts all in one by a move or a thought. This's all about giving and receiving mutual pleasure, so the inward origins of your swinging lifestyle should be adequately measured and meet your expectations of the rules and boundaries established long ago. It's a lot like sex with a virgin — getting better and better if she beats the clock, getting more and more experienced within a more widespread involvement.
Second, if anything goes wrong — like your forgotten idiosyncrasy towards chubby or skinny or hairy people and everyone in between — you can leave either a club, an idea, or both at once. Getting down to business with imperfect god's creatures won't help you liberate your body and soul, making it even worse by unveiling your latent narcissism. But you can handle it, sure.
And last but not least: swinging itself isn't just a recreational activity of collective release of social strain. It's rather an ideology that has grown into substantial shifts in social and ethical norms, changes in psychology, and behavior patterns for some individuals. And before accepting a swinging lifestyle, one should carefully scrutinize the issue to comprehend and acknowledge its core values.