Why do men date younger women? It's easy – because these women are more flexible and ready to accept more things in a relationship. Apart from it, they are gorgeous and freshness and full of the youthful energy. So you win a huge number of benefits. But how to make it all come true if you are single? Here is how older men dating younger women can succeed.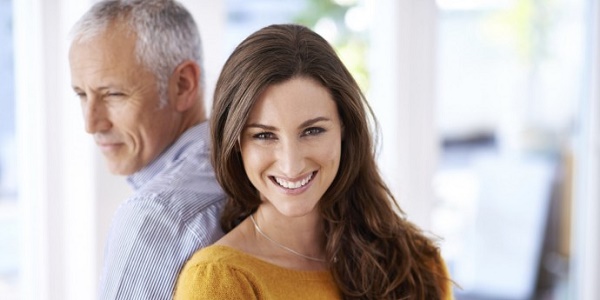 Why do 20-something girls look for older men?
They wish someone to be their rock. I bet your life path wasn't that smooth when you were young. So you can fully understand young women looking for men capable of giving them a hand in problematic situations. Remember that your potential girlfriend only begins to live so her daily routine is full of challenges.
They need a wise friend by their side. Wisdom is not always determined by age, of course. But the younger we are, the more expectations we put on our older companions. A young girl feels much more confident if there is a reliable advisor to whom she can come for backing. For example, if you are keen on dating Russian girls, this is what they actually expect.
They long for help and guidance. A younger lady wants her man to teach her valuable things about the world. A man of her age doesn't have such a vast experience in different spheres of life so this girl struggles to find somebody who would treat her appropriately and share vital knowledge.
The "father" factor isn't going anywhere. Since the last century, the percentage of divorced couples has been growing so it is a common thing when children stay with their single mothers. Girls who were raised in incomplete families typically attempt to compensate the lack of fatherly attention.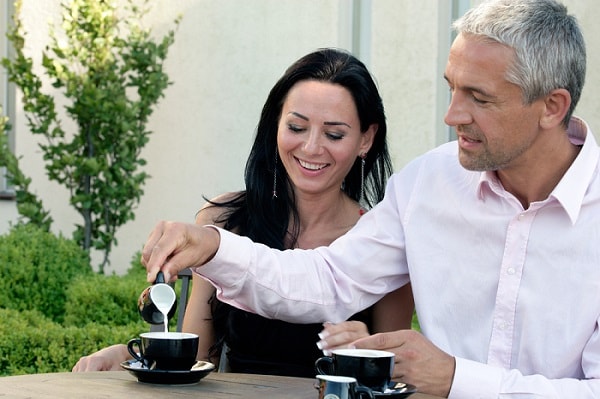 They are tired of seeking the true love within their age group. Women looking for older men are often motivated by their past missteps. Younger guys typically concentrate on their own education, careers, personal issues and inner evolution. They do not have really much time for caring about someone else as it should be.
They hope to explore their sexuality. As a rule, women experience the peak of their sexual activity in their late 20s-mid 30s. Thus, a girl in her early 20s or younger is not fully aware of her preferences and secret urges in bed. As an older partner, you can help her learn her body and its needs and show many different ways to get pleasure.
They do not see their age mates as dating materials. Some girls just do not turn on by men close in age with them – for various reasons. The younger we are, the more selfish we are, which makes love searches difficult.
How to attract a 20-something girl in 8 steps
Make your age your biggest plus. Men in their 40s or 50s are often afraid of approaching younger women as they feel insecure about age gaps. However, the impression you make on ladies completely depends on who you are, not on how old you are. Show her that you possess the best manly qualities and know what life is!
Take care of your physical shape. Yes, your inner world and intellectual capabilities may be impressive yet they become unnoticeable if you fail to keep yourself fit and attractive. Do not forget about getting a good wardrobe too since a young woman wishes to date a handsome man. Regardless of how many years you have apart, you should look good together.
Display success. People tend to gain experience and accomplishments with age. What about yours? I guess there is something to be proud of in your life. Let her know about your professional and personal achievements so she will see how smart, strong, witty and determined you are.
Keep your mind open. As we get older, our psyche becomes more rigid – it means we tend to listen to ourselves only and reject anything that brings changes to our life. Try to stay mentally young as long as possible and 20-something women won't see you for an old grumbler. Yes, you can become their teacher but you should be their peer as well.
Stay active and bold. The fact you've achieved something in your life doesn't mean you can now retire and spend your whole days sitting in an armchair by the fire – unless you wish to remain a single older man, of course. To make your romantic life bright, you have to make moves.
Continue to develop as a person. This is the main tip to give if you want to know how to remain attractive for women. Read, travel, find new hobbies, meet people – this all is necessary for you to grow. It is never late to learn new facts about the world and the human race; not to mention it is very exciting.
Gain from your inborn charisma. Not all older men are the same, right? Younger girls fall for exceptional ones! Everything you have inside can make you stand out. Be decisive and advance your wooing skills if you are about to meet the woman of your dream. By the way, if dating Russian women is your purpose, keep in mind they love charismatic men very much!
Be mindful towards her. Nothing touches a woman's heart more than your sincere devotion. If you prove yourself as her trustworthy protector and helper, this young girl can get to thinking about a romance between you two.
How to date a young girl: 9 key rules
Surround her with your support and protection. As you know, a young girl – subconsciously or consciously – wants to get some fatherly love along with man's devotion. Give it to her!
Behave like her chevalier. The younger generation often forgets about good manners. As a representative of the "old school" of wooing, you can easily charm a young Russian lady.
Encourage her self-growth. Young people long for more knowledge and understanding of the reality. If a 20-something woman chooses you as her romantic partner, you can help you become a better person.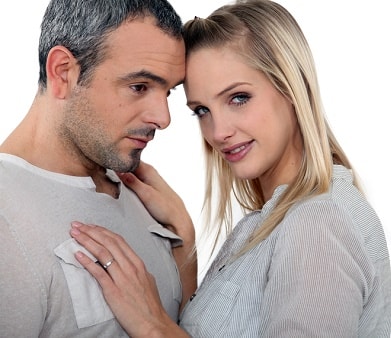 Learn new things from her. A relationship becomes harmonious when lovers exchange their feelings and thoughts. Your significant other is also capable of broadening your circle of interests and knowledge.
Stay away from controlling her. This is one of the most important rules to follow while dating a 20-year-old woman. If you put pressure on her beloved one, she will become detached and irritated. Keep the balance between care and pursuit!
Let it all develop step by step. Young women can be frightened by your increased attention; this is absolutely normal. There is no sense to rush it – give her time to get to know you and find out more about her too.
Take the lead. To impress a young Russian girl, you should take the initiative. Do not hesitate to make the first steps towards her if you really feel there is the connection between the two of you.
Raise your confidence. When it comes to dealing with younger women, confidence should become your main weapon. Do not concentrate on your age peculiarities or your personal flaws. Nobody is perfect but this is what makes any of us unique.
Accept the possible changes. Your partner will get older and she will develop new qualities, opinions, interests and skills. Be ready for these fruits of her evolution. I don't try to scare you! Just consider she won't always be an inexperienced immature girl.
The Pros and Cons of Dating a 20-Year Younger Girl
While everything seems absolutely clear and you are ready to go for it, there are still some things that you need to consider before dating a 20-year younger girl. But before that, we need to answer another important question "Why older men prefer dating younger women?". Some will definitely stand by the fact that the main reason for dating younger girls is their young flesh and beautiful bodies, but that's not the main point. Body comes as a side advantage. The main reason why older men date younger women is the easy to get admiration. As younger women have less firm opinions than their older counterparts, it is much more easier to win her admiration by your experience and baggage. But that admiration comes with its pros and cons, which we are going to discuss without any further ado.
The Pros of Dating a 20-Year Younger Women
1. Less Life Baggage
Older women had experienced a lot of ups and downs in their life, and, let's be honest, not all of them can handle it well. As a result, dating someone of your age results into exchanging of your emotional baggage and experience. That can be fun, but not when you are looking for something refreshing. Younger women, on the other hand still have that soft charm that comes with lack of experience. While you have the experience and you kinda have to be the one to teach her something, she can refresh your point of view. Experience is great, but sometimes you get blinded by it, as you base all of your decisions and opinions on it. A girl which is not blinded with emotional and life baggage can teach you how to think alternatively.
2. Bringing The Adventures Back
With age men become less and less adventurous. The balanced life takes its tall and you lead a simple work-home-work-home life, with some parties you visit to have some fun. A 20-year younger women can easily make your life different by bringing the adventurous you back. While at first you may disregard such idea as you can think that you will look silly, but that's just what you need if you want her to refresh your life. Remember yourself ten to twenty years ago? Well, that's the chance to get back to it, but with a great bonus. Do you remember all the silly and awkward mistakes you did in your adventurous past? Well, now you can avoid all of them thanks to your experience and impress your younger girlfriend but doing everything a bit smarter than men of her age.
The Cons of Dating a 20-Year Younger Women
1. Her Inexperience Can Start Irritating You
You need to remember that she's twenty year younger than you and she doesn't know as much as you do. If you don't the initial spark between you can easily turn dull and she will start irritating you with her inexperience. She's going to argue claiming that things can be different, and it will be extremely hard for you to explain her that things can't be different as you know it from your experience.
2. Different Sexual Drives
While her high sex drive is one of the things you started your relationship, soon you may find it extremely hard to satisfy her in bed. Too much sildenafil can be bad for your health. Moreover, not getting enough satisfaction from you, she may start looking for some sugar on the side, which can lead to you getting STDs. So, you need to be in a good shape to avoid it.
3. Settling Down vs Having Fun
As she is young, she may not be ready to settle down. You may have a serious argument because she wants to enjoy her life while you want to settle down with her. So, you both need to be open about your intentions and where your relationship is going to find the common ground.
To wrap up. So this was our comprehensive recommendation on how to date younger women. Learn these simple tips well and remember that dating a 20-year-old girl was never too smooth. Her lifestyle is hectic; you should invest some efforts to become part of it!