In recent years, the number of Russian women seeking men abroad has significantly increased. What is so peculiar about foreigners? Why are Russian ladies ready to give up everything and move to another country? Each woman has her own reasons and secrets, and today we'll discuss the most common ones.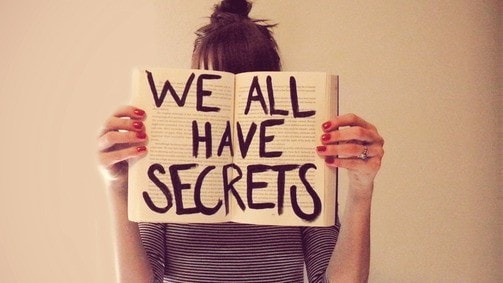 Russian girls on the world dating arena
For Russian women, an ordinary Western man looks attractive: he has a house, a car, a stable job that pays well, and a desire to create a family. In Russia, such men are a rarity. In foreign countries, on the other hand, such living standards are considered normal. Let's see what makes foreigners wish to meet Russian women.
Why are Russian girls for marriage so popular abroad?
Young age
Often, when dating Russian women, foreign men look for those, who are younger than them. Marriages with a 10-15 year age difference are popular. However, it should be noted that in contrast to Russian men, most foreigners look after their health. They go in for sports, leading a healthy lifestyle. It helps them look good at any age and feel much better than their counterparts from Russia.
Beauty
Everybody has their own notion of beauty. For Russian guys, a beautiful girl must have a slender figure and attractive facial features. For a foreigner, it's a woman, who just doesn't look ugly. That's why Western men consider all Slavic girls beautiful. After all, only Russian ladies don't leave their home without makeup.
Femininity
It's femininity that makes foreigners want to marry a Russian woman. European and American ladies don't pay attention to this attribute. They are too busy competing with men, trying to prove that they can be better than them. Rising up the career ladder higher and higher, they forget that they are women. And when they remember it, it's already too late.
What kind of a man does a Russian girl want to see by her side?
Before dating Russian girls, you should know that they prefer ambitious men. Ambitions may not be signs of a man's current achievements, but they are indicators of future success. And for Slavic women, it's important because even if a man hasn't achieved anything yet, he'll definitely do it later. However, too much ambition can spoil the relationships, as tired workaholics don't look very exciting.
A man must be a man. And he has to show it in such aspects, as perseverance, strength, the ability to make quick decisions, and so on. It's the basic quality that attracts all beautiful Russian women. But sometimes emotional sensitivity attracts Slavic girls even more than the masculinity. Such combination of character traits makes every woman fall in love, dreaming of marriage, cozy house, and a family with four little kids. Sensitivity turns a man into a "living" person, who is capable of experiencing deep feelings and emotions.
And, of course, a perfect husband has to have a good sense of humor. There are women for whom this attribute is most important when choosing a partner. A man with a sense of humor will never make his girlfriend feel bored.
These are the main qualities that Russian women for marriage want to see in their partners. Sure, some of them are more important, while others are secondary. There may be other things that women cherish more, such as creativity, modesty, etc.
10 secrets of Russian women seeking men abroad
1) They believe that foreigners take care of girls better
Russian girls seeking men abroad believe that foreigners treat women better than men from their home country. Western guys are happy to give their ladies a compliment or make a present. Men from Russia usually show such attention only at the beginning of a relationship.
2) They don't like Russian mentality
Foreigners are used to looking after themselves. But in Russia, The word "metrosexual" is considered insulting. Russian men don't pay enough attention to hygiene and rarely have a sense of style. But at the same time, they want to have beauties by their side. On the contrary, foreigners are willing to spend money on their women, so that they always look beautiful.
3) They want a high standard of living
Most Russian men can't make as much money as a demanding woman needs. Therefore, girls often have to worry about money too. A lot of Russian women abroad either don't work at all, or just do something interesting.
4) They don't believe they can actually find a man abroad
They think that it's just can't be for real. While looking through foreigners' profiles in social networks or on dating websites, Russian girls often wonder why these men can't find a partner back at home. The thing is that in Russia, handsome guys without bad habits are rare.
5) They like living in Russia
Most ladies from Russia would prefer staying there, closer to their families. Besides, in Russia, you can find all the conveniences Europeans and Americans are used to.
6) They spend a lot on clothes
Russian ladies spend most of the money they make on clothes, shoes, purses, etc. They want to look stylish and attractive, it means so much to them.
7) They would like to date someone in Russia
Despite that she wants a better life, if a Russian girl had to choose between a foreigner and someone from her country, she would pick the second one. Because all this woman needs is a loving husband, who is able to take care of the family. But the thing is that in Russia, there are more women than men, so finding a decent husband is a problem.
8) They are afraid of marrying foreigners
A lot of girls from Russia think that if something goes wrong with their marriage, foreign courts will not support them.
9) They would prefer older men
Some Slavic ladies seek men who are a bit older than them. Russian women find them more responsible. Mature men understand family values much better than younger ones.
10) They may have boyfriends back at home
A Russian lady you're chatting with may be dating someone back in her home country because she probably doesn't trust you. So, if you wish to marry a Russian girl you met online, plan a visit to Russia as soon as possible to show your intentions.