2020 is promising to be a year to remember, including changes in the fashion industry. New trends in clothing that hit us in 2019 including but not limited to deconstructed suits, puffed sleeves and various types of leather clothes will remain in power, plus we expect that early 2020s will bring us new trends, such as neon colors, resurrected and adapted fashion trends from 70s, and many other trends. Someone enjoys it, saying that today, we have style, while, someone believes that modern fashion specialists have finally lost their minds. However, they all agree that without models, all their clothes and work will be in vain. Thankfully, in the year 2020, we won't see too many new trends in the world of bikini models because beautiful Russian bikini models will never go out of fashion. Today, we are going to show you the top 5 Russian girls in bikini whom we expect to be the most popular Russian models in 2020. Besides, you will see 5 Russian bikini girls who were the hottest Russian women in 2019. And, additionally, there is a big list of Russian girls who were popular in 2018-2017. So, prepare your coffee with sweets and get ready to dive into the world of Russian beauties.
5. Daria Werbowy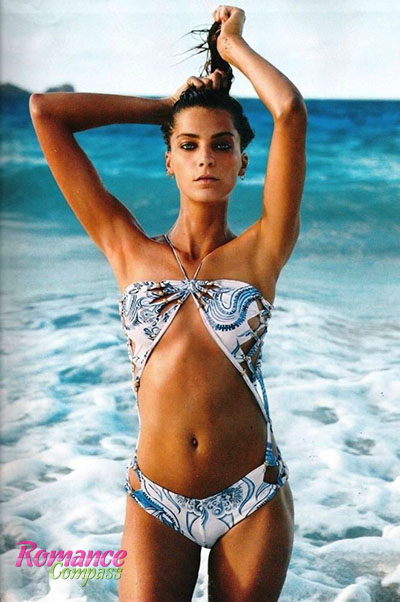 Daria Werbowy is one of the most recognizable Russian bikini models because she is the face of the international Lancome cosmetics brand. Daria started her modeling career when she was only 14 years old. From the very beginning of her career, she was one of the most desired models for various runways and fashion exhibitions. Nowadays, she is still very popular, even though she has an emotional struggle over the "triviality" of her career. Today, she works with Gucci and Chanel. Her perfect figure and confident posture have allowed her to hit the top in the modeling world.
4. Valentina Zelyaeva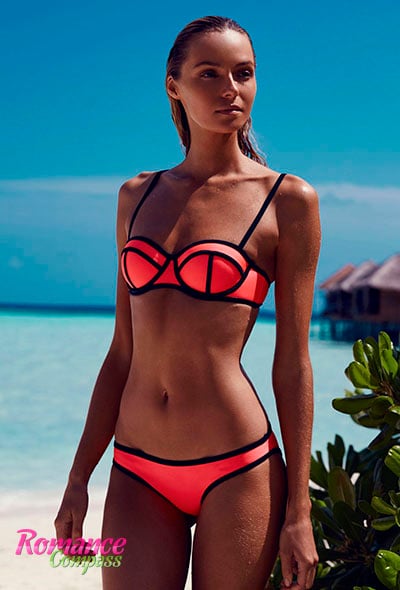 Valentina Zelyaeva is another very beautiful Russian bikini model. During her career, she has been working for many famous people and widely known organizations in the world of fashion. For example, she worked for Coach, Tommy Hilfiger, and Calvin Klein. And not that long ago, she signed a seven-year contract with Ralph Lauren. According to this contract, she will become one of the models advertising his new several high-profile campaigns. Also, modern fashion magazines such as Harper's Bazaar, Elle, Glamour, and many others regularly put her on their covers. Her magnificent and fully natural female figure is very close to the world's standards of beauty, and her green eyes make her face exceptional and impressive.
3. Tatiana Kovylina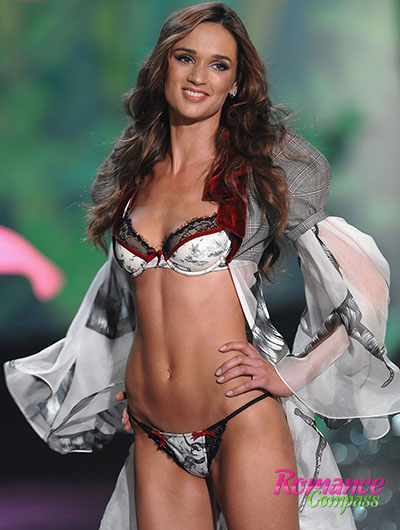 Tanya is a Russian top-model. During her pretty long career, she worked with Calvin Klein (she advertised jeans for them), Ann Taylor, Cole Haan, and even with Givenchy. She became extremely popular in 2002 when she was pictured on the cover of Madame Figaro. Another rise of her popularity took place in 2005 when she was one of the models who walked the runway for Victoria's Secret. In 2009, she returned there again. Since those times, she has remained one of the most popular Russian top models in the world. Also, she is single, and many magazines and websites put her on top of their ratings of best Russian bikini brides.
2. Alina Sanko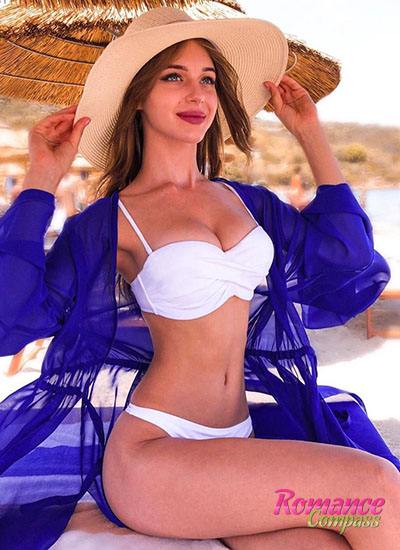 Alina Sanko is a remarkably popular Russian model who has just begun her career. She is only 21 years old, but she already managed to become Miss Russia in 2019. Additionally, she managed to hit the top 12 at Miss World 2019 that took place in London. She also was chosen to represent Russia at Miss Universe 2019, but, unfortunately, due to her issues with visas and other non-fashion related problems, Russia had to withdraw from participation in this competition. Surely, this sad event only made her stronger, and in 2020, she will sign many interesting contracts, and we will see more of her works in the future.
1. Tanya Dziahileva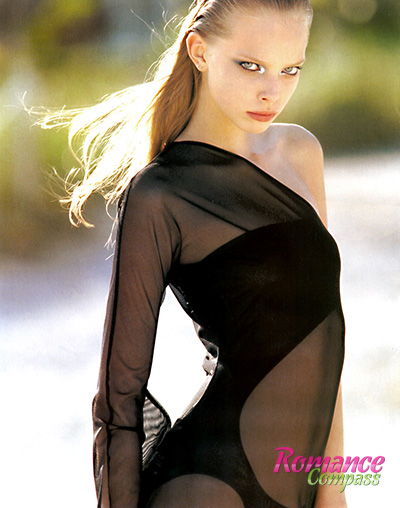 Tanya is well known for the unique facial features that make her look very beautiful and hot. In 2019, she was one of the most popular Russian models who participated in many fashion shows and weeks all around the world. She hit the top at the age of nineteen when she was selected as one of the top newcomers in the fashion industry. Her perfect slim figure and tall height make her perfect for fashion runaways, and her remarkable facial features guarantee that the audience will never forget her or the clothes she promotes. Tanya is one of those models who take photos in bikini very rarely, but when they do, the whole world gets stunned with their beauty. This is why she is in the first place of our rating of the top 5 2020 Russian bikini models.
This was our list of Top-5 models who will be very popular in 2020. As you can see, modern standards of beauty are changing, and in 2020, it won't be enough to have a beautiful body.
Why Are Russian Women So Beautiful?
Do you know what catches your eye when you are in a large international company? This is the beauty of Russian women. It is enough to visit any international resort where representatives of different countries are present and conduct a quick analysis at breakfast, on excursions, by the pool, or just visit Russia.
The fact is that many of Russian women perceive their beauty as their main asset. Along with their mind, career, like: "If I'm beautiful, then a prince on a white horse will definitely find me and everything in my life will be fine." Why is this happening? European women are more focused on individual fulfillment. They want to achieve everything themselves and are ready to rely only on themselves. For Russian women, an important component of a successful, established life is a man.
A very good example of a Russian girl is Natalia Vodianova. On the one hand, she is a real beauty and mother of many children, on the other hand, she is the smartest person who conducts important social work with disabled children.
Today, the world of fashion begins to value new ideas and fresh approaches. But this doesn't mean that we can't enjoy pictures of models who were on top in 2019. The Russian modeling world has become one of the biggest sources of beautiful models since the collapse of the Soviet Union, and various companies from all around the world struggle to find a Russian model who would like to work with them. On our next list, you will see the top 5 hottest Russian bikini models of 2019.
5. Natalia Gantimurova
Natalia has always served as an example of a strong and hardworking Russian woman. Even though in 2011 she failed to become one of the finalists at the Miss Universe 2011, she still participates in various fashion shows and weeks. For example, last year, she joined the Moscow Fashion Week. It was coordinated by another Russian model, Oksana Fedorova. These two Russian models showed the whole world that women have power everywhere. Natalia has a very attractive face, and a mole above her lip only makes her better. Today, she also prefers relatively short haircuts.
4. Elizaveta Golovanova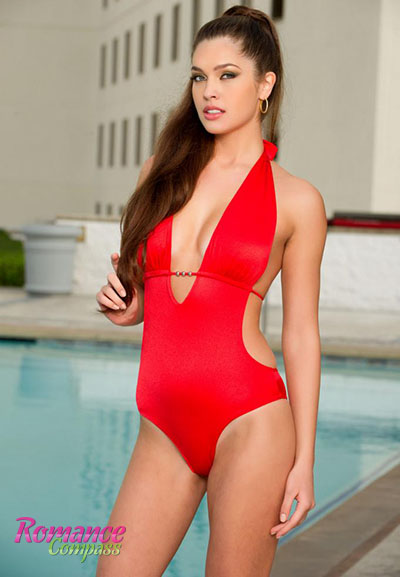 Elizaveta is another Russian Beauty pageant titleholder. The main difference is that she was named Miss Russia in 2012. The same year she represented her country at Miss World 2012 but didn't manage to hit top 10 there, but she finished in the Top 10 in another contested, which is Miss Universe, again in 2012. Even though instead of continuing her model career, she has decided to become a specialist in jewelry, sometimes she still works as a model, but this is only her hobby now. Today, she often uploads her bikini photos into her Instagram, charming many men with her natural beauty.
3. Anya Monzikova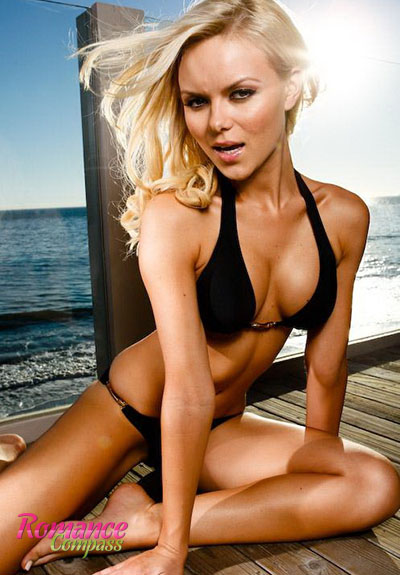 Anya is a very tall and hot blonde. She is well known for her curly hair, but recently she has decided to experiment with new styles. You can ask any men in Russia, "Who was the Top bikini model in Russia in 2019?" and you will hear, "Anya Monzikova." Her first huge appearance as a model happened on the show "Deal or no Deal." After that, she remained popular until these days. Anya participated in many various fashion weeks in Russia and was listed as one of the most beautiful people in People magazine. Also, she tries to launch her acting career by appearing in multiple movies and new TV shows.
2. Natalia Belova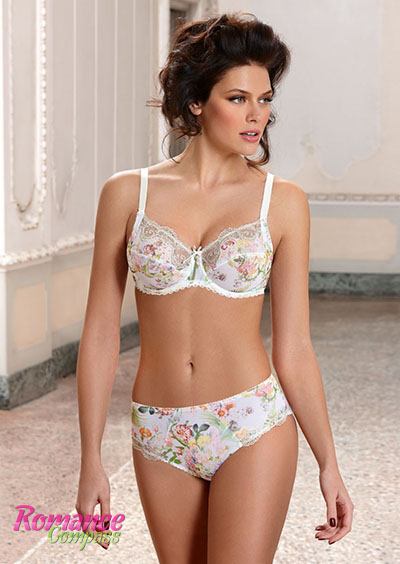 Some men say that Natasha Belova is the best thing that Russia has to offer apart from vodka. Of course, these are just jokes, but her career as a bikini model is definitely not a joke. She has launched it at a pretty young age, even though she has already worked as a model for the famous Cotton Club, Jets, Valentino Fragrance, and others. Also, according to rumors, she has recently signed a big contract with Piazza Sempione. So, her career only develops. Belova is a very sexy and attractive girl. Additionally, she always looks very nice in underwear she promotes.
1. Veronika Istomina
Veronika is a so-called model for the future age. In 2019, she held the third place among the top 10 Russian hottest bikini models. Every type of modern underwear looks perfect on her incredible body. We also can't forget her face. Be very careful because most men get depressed after looking at her pictures and understanding that they will never be with someone as hot and cute. She still has many things to achieve in 2020 to prove that she is a stable and continuously developing model, and therefore we put her in the first place on our list of hottest Russian bikini models of 2019.
When talking about models nowadays, it's impossible not to mention stunning Russian beauties. There's no surprise that dozens of famous actors, footballers, and other celebrities have hot Russian brides. Slavic ladies have long been in demand on prestigious fashion weeks. Besides, most of these beauties are also smart. A lot of famous Russian models have their own clothing lines and model agencies. Some of them are engaged in charity. We present to you ten most beautiful Russian bikini babes of 2017 so you could see why there's so much fuss about Slavic ladies for yourself or just check out Russian women in bikinis.
17) Viki Odintcova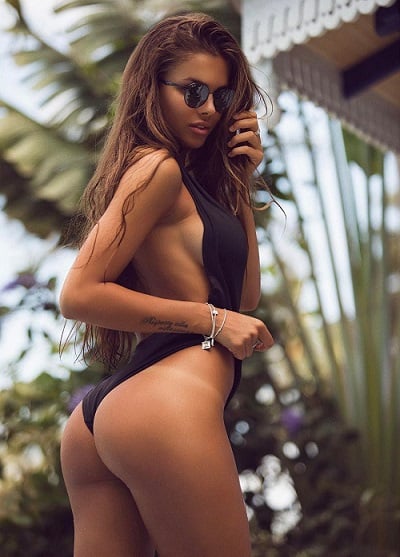 Victoria Odintcova is a 21 year old model and she does not hesitate to publish all her candid photos in bikini, which is why is she is very popular on Instagram. There have been a lot of speculations going around on which man is she dating right now? The only thing that is sure is that such a woman cannot go without the attention of men.
16) Anyuta Rai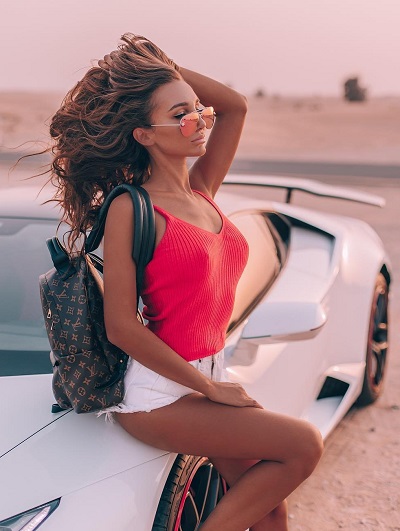 Next beauty comes from Yekaterinburg. Anya has been in the modeling business since she was 18, after an agent noticed her in one of the city's shopping centers. Anna's height is 165 cm; she is actively involved in sports in order to keep herself in great shape and adheres to proper nutrition. There is plenty of evidence on the Web that the girl resorted to the help of plastic surgeons. But be that as it may, if anything, these surgeons did a great job enhancing her natural beauty. She would have achieved a similar level of success regardless of their help, she has a bright future ahead of her.
15) Sveta Bilyalova
Sveta Bilyalova is one of the most popular Russian models on the internet. She became a model precisely because of social networks. The girl simply published her photos on various social networks, and then she received offers from photographers and agencies from all around the world. "I am rather lacking in terms of height, so I never thought that I would become a professional model business, but social networks work wonders! I thank all of the fans that have supported me throughout the years."
14) Maria Sharapova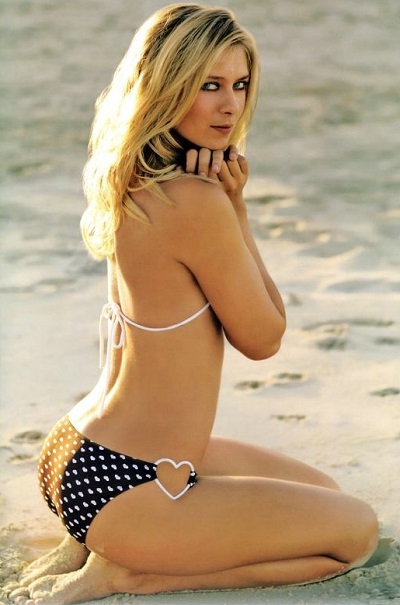 Maria Sharapova is known not only as an excellent tennis player and three-time winner of the Grand Slam tournament, but also as an outstanding beauty. In 2006, the magazine Sports Illustrated declared Maria to be the most beautiful athlete of the year. Maria even received offers to become a professional model, but she refused such a prospect, because she did not want to give up sports. Nevertheless, she still managed to become the "face" of such companies as Canon, Palmolive and Prince.
13) Vlada Roslyakova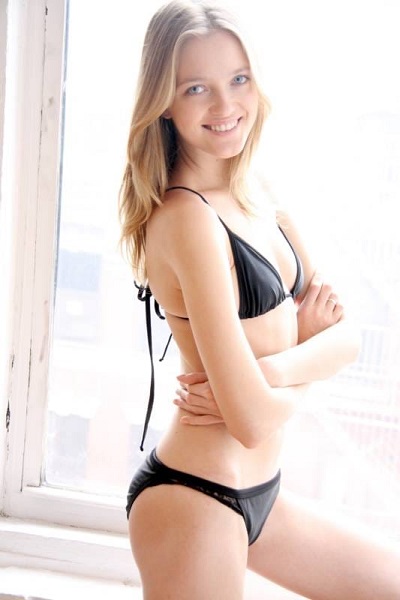 Vlada's modeling career began in 2003. At first, she was the became the face of Moscow Fashion Weeks, and then went to conquer Asia and America. She has worked for the advertising campaigns such as Calvin Klein, Gucci, Hermes, Nina Ricci, Moschino and many others. And in 2007 she became the face of Dolce & Gabbana. Vlada is adored by Mario Testino, Stephen Klein and Terry Richardson. Roslyakova got her spot in the top 30 of the most sought-after models of the world in the first decade of the second millennium, along with other Russian beauties like Vodyanova, Poly and Pivovarova.
12) Natasha Poly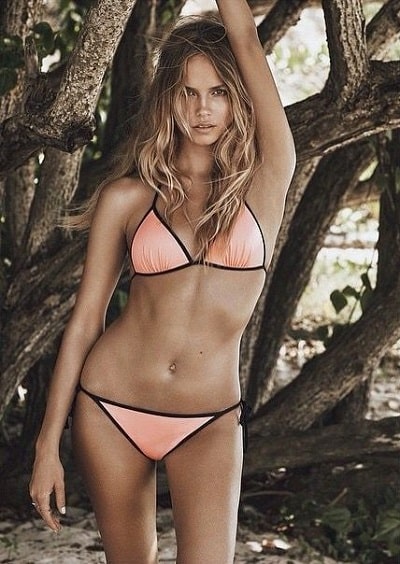 In 2000, the 15-year-old Natasha Polevshchikova came to Moscow from her native city of Perm to take part in a competition that was organized by the Milan model agency called "Why Not". She took the second place and in two years after that made a dizzying career abroad. At age 18, Natasha signed a contract with Women's New York agency. She has dozens of covers and multi-million dollar contracts to boast about and rightfully so, her career is nothing to sneeze at.
11) Sasha Pivovarova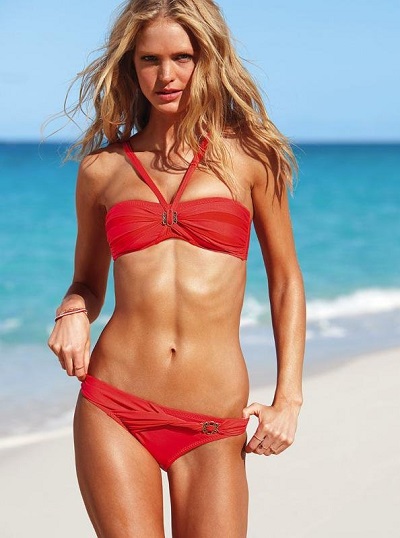 When Sasha became a student at the Faculty of Arts at the Russian State University for the Humanities, she met the photographer Igor Vishnyakov, her future husband, and he himself shot the photographs that he sent to IMG in 2005. And after 2 weeks, Sasha has already opened the Prada show in Milan. In the ranking of the world's top models of the influential American website Models.com, Pivovarova is listed in the Industry Icons section, just like Natalya Vodyanova. Her career is fascinating and we wish her all the best in her future endeavors.
10) Anastasia Kvitko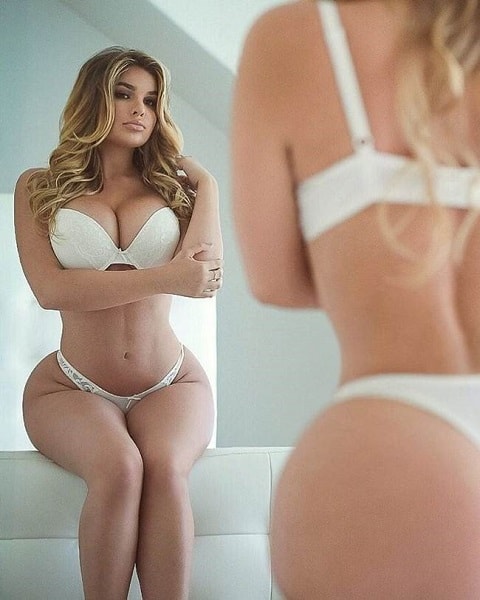 Anastasia Kvitko is a well-known Russian model with lush forms and one of the desired Russian hot brides. Anastasia's successful career began in 2011 when the famous photographer Anwar Norov came across Nastya's pictures in one of the social networks. In 2013, the career of this hot Russian bikini model went up dramatically after moving to Moscow. There, Anastasia began receiving dozens of proposals from various studios. One of Nastya's most resonant works was the photo shoot for RHYME Magazine. The girl became a star of many underwear and clothing ads and regularly pleases her fans with provocative photos. In January 2016, Anastasia moved to Miami where she was offered a job in the advertising agency. In mid-2016, the model moved to Los Angeles where she works and lives now. On April 2017, her Instagram account reached the mark of 5,8 million subscribers.
9) Anne Vyalitsyna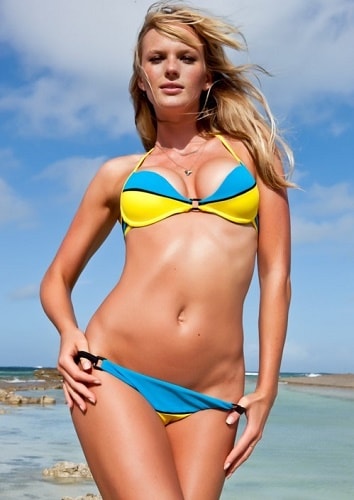 Next spot in our list of hot Russian girls of 2017 goes to Anne Vyalitsyna. Anne was born in 1987 in Nizhny Novgorod, USSR, and dreamed of becoming a model since her childhood. In 2001, during her trip to St. Petersburg, she was noticed by an IMG agent, who offered her to take part in the contest that determined her destiny. Anya packed her bags and moved to Milan. At that moment she was 15 years old. Anne's further professional biography developed rapidly. Unlike other bikini models, Ana didn't have to wait a few years, shoot for second-rate catalogs, and take part in hundreds of endless and unsuccessful castings. Anne worked with such designers and brands as Alberta Ferretti, Anna Sui, Calvin Klein, and others. Since 2014, Anne has been in relationships with Yahoo's executive Adam Cahan. On June 25, 2015, Anne became a mother, and in June 2016 she and Adam announced their engagement.
8) Irina Shayk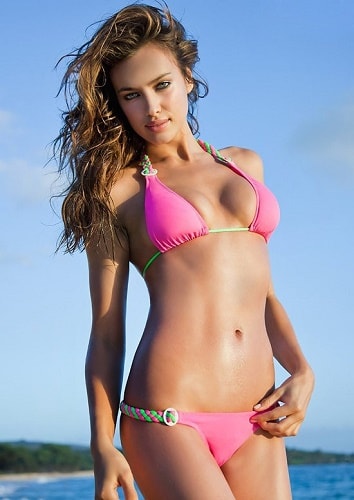 Stunning figure and beautiful looks distinguish Irina Shayk among other Russian models. The modeling career for Irina began in 2004. At the age of 18, she made her debut at the local "Supermodel" beauty contest and won. After that, the modeling agency Irina worked with paid for the young model's trip to Moscow to participate in the "Supermodel of Russia" contest and take part in a photo shoot. It was there that the girl got noticed by the president of the international "Grace models" modeling agency Gia Dzhikidze, who discovered a lot of world-famous top models, including Natalia Vodianova. In 2007, she became the face of the Intimissimi brand and represented it until 2009. She was also the face of the brands like Armani Exchange (2010), Beach Bunny (2009) and others. Since April 2015, Irina has been dating the famous actor Bradley Cooper. On March 21, 2017, the couple became parents. She definitely earns her spot among other Russian bikini brides.
7) Maria Tskirija-Dokuchaeva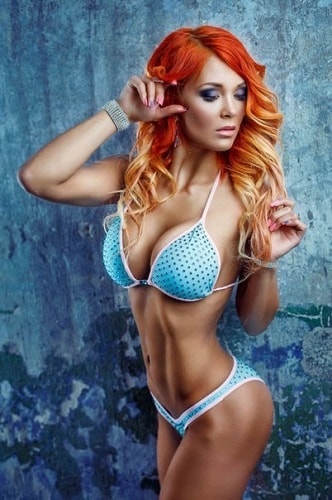 As for Russian women, bikinis are the only type of clothes they should wear, and this cutie shows that it's true. Maria was born on March 28, 1992, in St. Petersburg. Today, she is one of the most popular fitness models on the covers of sports magazines in Russia. She wasn't always as beautiful as she is now. An ordinary but pretty girl married a fitness trainer. After delivering the baby, Maria did her best to bring her slim figure back, pumping muscles and losing weight, and her husband helped her. Soon she won the championship in St. Petersburg in the bikini category. In addition to fitness career, Maria Tskirija-Dokuchaeva is the official face of several companies selling sports goods and clothing. Besides, Maria is also an excellent photographer.
6) Masha Novoselova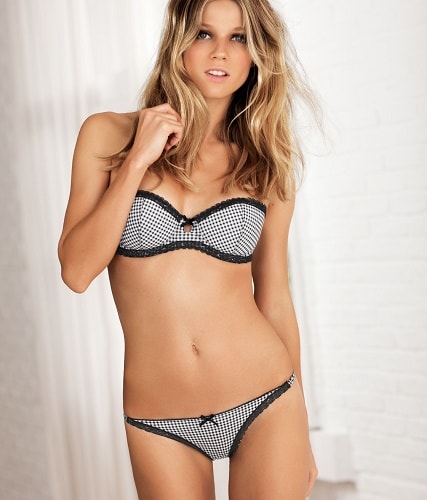 Masha was born in Tula and started her modeling career at school. She took part in campaigns and shows of the most famous fashion houses, and recently she became the face of Lacoste Sportswear. Photos of Masha appeared on the covers of such magazines as Harper's Bazaar, Grazia, Madame Figaro, and others, which makes her a perfect candidate for our list of Russian brides in bikinis. This Russian beauty is often compared with the famous scandalous model Kate Moss. Both models have much in common: both have the status of "bad" girls. Nevertheless, this didn't prevent Masha from participating in many advertising campaigns and shows of famous fashion houses. Now Masha is married to Dimitri Rassam, the son of the French actress Carole Bouquet.
5) Natalia Vodianova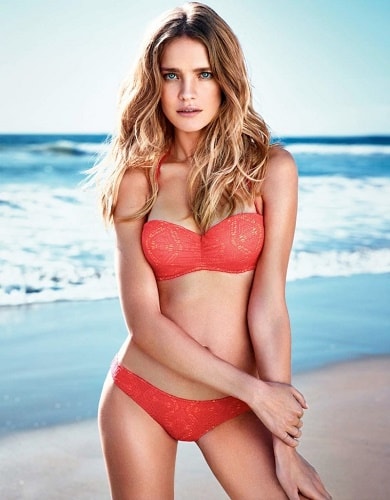 Natalia is one of the most famous Russian models and a public figure. In 1999 Natalia took part in the competition in Paris, where Jean-Paul Gaultier was one of the juries. He saw potential in Natalia, and the girl took the second place. Soon after, the fashion designer offered her a job. The beginning of Natalia's career wasn't easy because the girl had to withstand serious competition. And after participating in the New York fashion week, Natalia began receiving proposals. Being engaged in charity work doesn't stop Natalia from continuing her modeling career: in 2015 she became the face of the Euphoria Perfume for Women by Calvin Klein, exactly 10 years after she signed her first contract with this brand. This year Natalia will receive the Global Voices 2017 award for her outstanding achievements in fashion and social projects.
4) Tanya Mityushina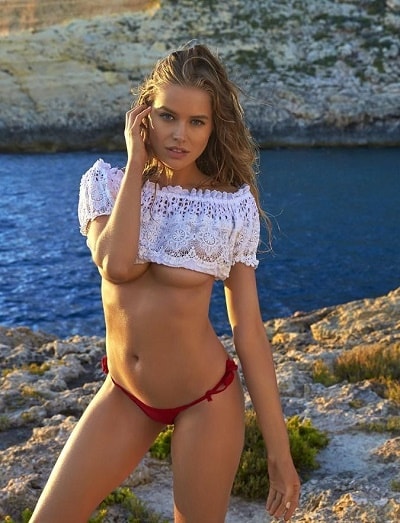 When choosing the best picks of Russian brides in bikinis, we couldn't leave Tanya behind. Tanya began her career in 2010. Soon after she dropped the faculty of journalism in a local university and moved to Los Angeles. In addition to her modeling business, Tatyana also tried an acting career. During her professional career as an actress that started recently, the girl took part in more than 3 movies starting from 2013. Her first film was Don Jon's Addiction. Tanya has several accounts in social networks and a personal website. The girl worked with such modeling agencies as Elite Model Management (New York), Chic Management, Upfront Models, Elite Model Management (Los Angeles) and participated in the advertising campaigns for Bebe and Intimissimi. You can check out more of Tanya's pics in Sports Illustrated Swimsuit 2016 issue.
3) Victoria Odintsova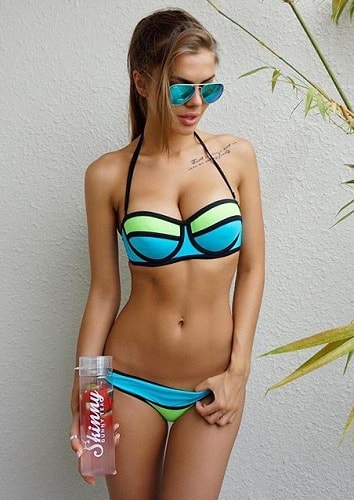 Victoria Odintsova was born in St. Petersburg in November 1993. She prefers not to talk about her parents. During her school years, Victoria was one of the best in her class. She loved natural sciences and even played chess. In her teens, Odintsova had been taking choreography classes, which helped her later. Vicky's bright appearance and figure allowed her to join one of the St. Petersburg model schools, where she studied for several years. In her twenties, Victoria is the leading model of the famous Russian agency Mavrin Models. In the summer of 2015, Victoria appeared on the cover of Playboy. This country-style photo session immediately glorified Odintsova and gave her career a boost. A year later, in the summer of 2016, the model appeared on the FHM Dutch website.
2) Vita Sidorkina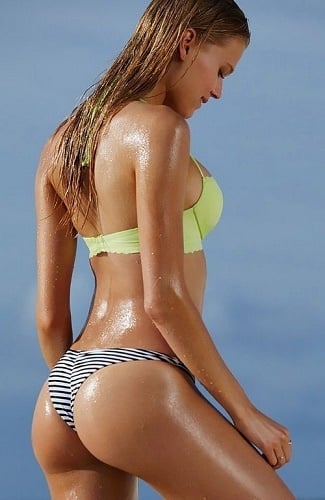 This beauty earns the second spot on our list of Russian women in bikinis. Vita (or Vitalina) Sidorkina was born on March 20, 1994, in the city of Khabarovsk, Russia. While studying at school, she attended modeling classes. In 2010, she signed a contract with the Moscow modeling agency Cherie Models, starred for the Mitos and Clue catalogs. In 2013, she signed a temporary contract with the New York agency Silent, and after three months of work in the US, Vita moved to Paris. In 2015, she was invited to Victoria's Secret Fashion Show. In 2017, Vita became the star of a special issue of the Sports Illustrated. She took part in the shows of Adam Lippes, Carmen Marc Valvo, Hermes, Joy Cioci, Monclère, Rebecca Minkoff, Tory Burch and other brands.
1) Yuliya Lasmovich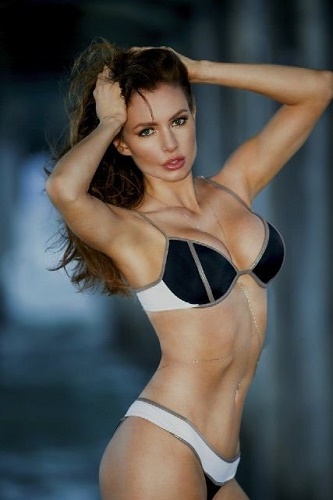 And the first place in the list of hot Russian women in bikini goes to Russian model Yuliya Lasmovich. Yuliya began her career when she turned 16. She worked with the famous celebrity photographer Garry Prophecy Sun. Her pics also appeared in such magazines as MAXIM, FHM, Sports Illustrated, and GQ. In 2016, Lasmovich starred in the music video of R&B singer Nayan. In April 2017, Julia appeared on the cover of Playboy Venezuela. Now the girl lives and works in Los Angeles.