Russian women have long been considered one of the most beautiful and desired. These gorgeous ladies possess all the qualities any man would appreciate, like almost symmetrical facial features, slim bodies, and stunning looks. But apart from being beautiful, each Russian girl is also a unique personality. Their intellect and individuality help them stand out among Western counterparts. Women from Russia can only be compared to Greek goddesses.
Russian girls can easily conquer the world of music, cinema, fashion, or even politics, becoming famous all over the world due to their unforgettable beauty and natural talents. Let's take a look at the list of 33 most beautiful Russian actresses, models, singers, and sportswomen.
33. Sofia Rudieva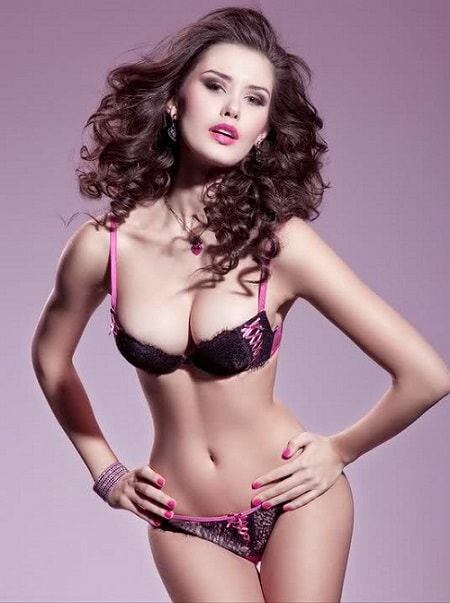 Sofia is a Russian model and winner of the "Miss Russia 2009" contest. Rudieva got into the modeling business when she was 15. A year later she had already been receiving large royalties for photo shoots. At the age of 16, she took part in the "Elite Model Look Russia 2007" contest. Sofia got a scandalous fame connected to the publication of an erotic photo shoot right before the "Miss Universe 2009" contest. Despite this, Sofia took part in the contest, but she didn't pass it. After receiving the "Miss Russia" status, Sofia became the face of the Oriflame and Pepsi Light brands.
32. Liza Boyarskaya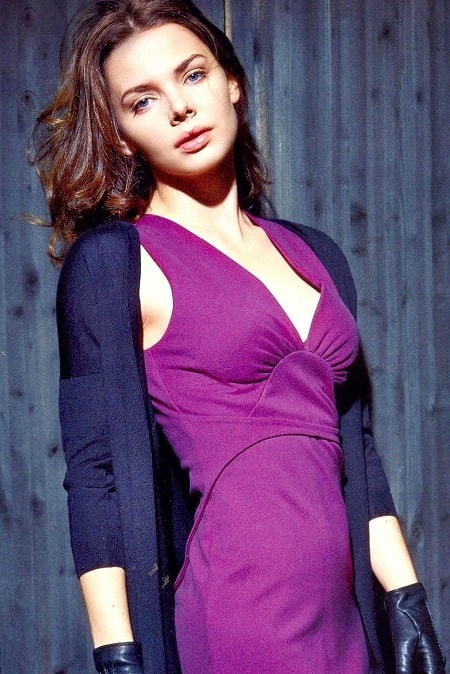 Liza is an actress of theater and cinema and the daughter of another famous Russian actor Mikhail Boyarsky. Liza devoted 13 years of her life to dancing (classical and jazz). As a teenager, she graduated from a model school. Liza has mastered two foreign languages - English and German. In 2001, she made her debut in the Russian TV series, and in 2004 she starred in the German movie "Downfall." She got her first major role in the Russian 2005 film "Pervyi posle boga" (The First after God). On July 28, 2010, Liza married the Russian actor Maxim Matveyev. On April 7, 2012, the couple had a son Andrew.
31. Lera Kudryavtseva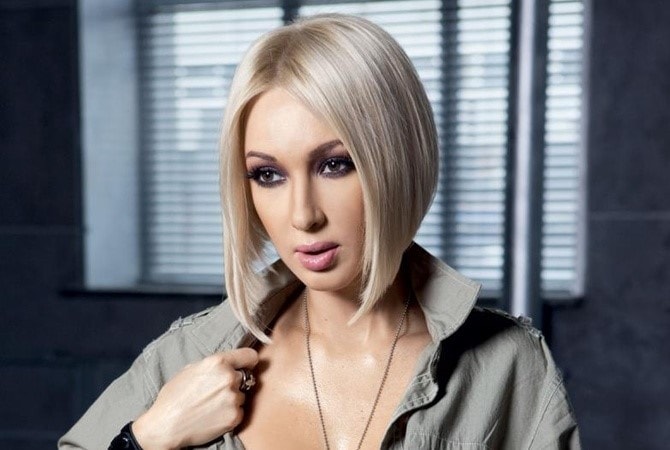 Lera Kudryavtseva is a Russian TV and radio presenter, actress, and dancer. Lera began her career with doing backing vocals for famous artists. By 1995, Lera appeared on stage together with famous Russian singers Bogdan Titomir, Yevgeny Osin, Igor Sarukhanov, and Svetlana Vladimirskaya. In 2004, Lera Kudryavtseva debuted as an actress. Lera's first husband was musician Sergei Lenyuk, but the marriage didn't last long. After that, she found her happiness with Russian singer Sergei Lazarev.
30. Zoe Berber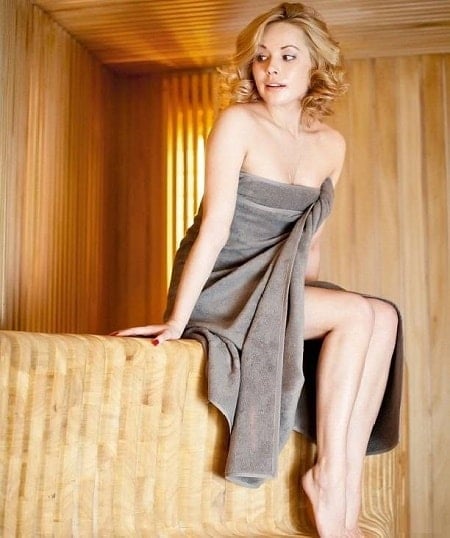 Zoe is a Russian actress in theater, cinema, and television. Zoe went to school with a theatrical bias, acting in several school plays during studies. She also attended a music school since the age of seven and graduated from it. After graduation, Zoe applied for a dance college and then studied as a fashion designer. Since 2010 she has been playing in the Russian comedy series. In 2011, Zoe Berber took the 5th place in the list of "100 Most Sexy Women in Russia" according to Maxim Russia. Since 2016, Zoe has been acting in the play "Caligula" at the Moscow Provincial Theater. On June 29, 2015, Zoe gave birth to a daughter Nadezhda.
29. Tatiana Navka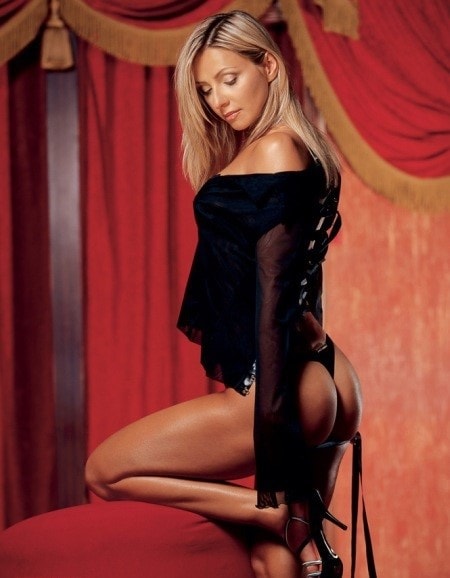 Tatiana Navka is a Russian figure skater, a three-time champion of Russia (2003, 2004, and 2006), three-time European champion (2004-2006), and a two-time world champion (2004, 2005). She is also the face of the Oriflame brand. Tatiana was born on April 13, 1975. Figure skating came into her life in 1980, when she was only five. At the age of 14, Tatyana was invited to Moscow. In 1993, she began participating in sports competitions. Since 1998, Navka begins to play for the Russian national team. After winning the Olympic Games in Turin in 2006, Tatiana stopped her sports career.
28. Oksana Fedorova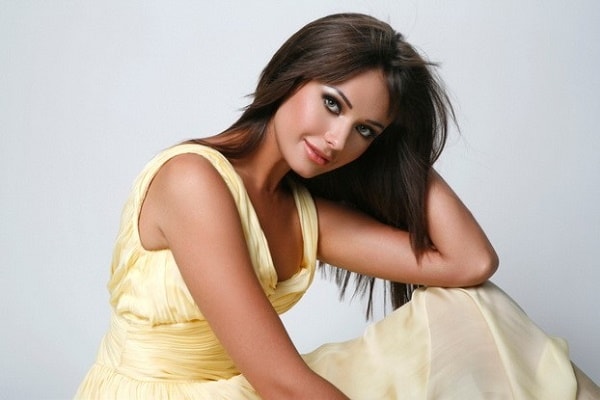 Oksana Fedorova is a Russian TV presenter, a winner of the "Miss St. Petersburg (1999)," "Miss Russia (2001)" and "Miss Universe (2002)" contests (however she lost her Miss Universe title, having failed to fulfill her duties). In 2008, Oksana made her debut as a writer. In the autumn of the same year, the Russian publishing house "Eksmo" published Oksana's first book with advice and recommendations regarding beauty and style. In 2009, she founded a charity fund to help children, teenagers, and elderly people who live in poverty. In 2012, Oksana won the BIAF international award for her contribution to the cause of charity.
27. Nyusha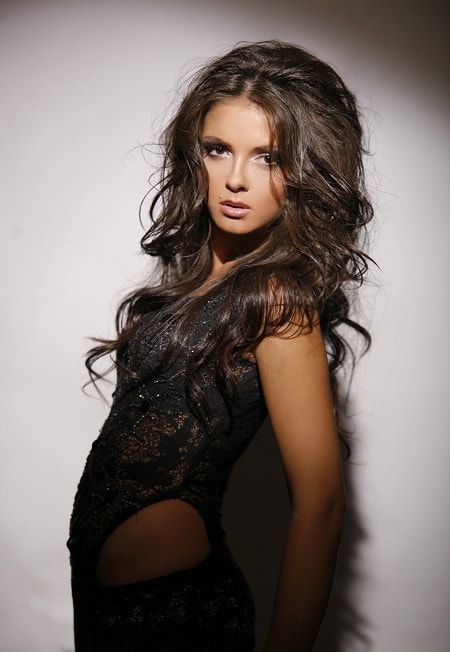 Nyusha, or Anna Shurochkina, is a Russian singer, songwriter, composer, and actress. Anna was born on August 15, 1990, in a family of musicians. Her father is a former member of the famous Russian musical band "Laskovyi Mai" (Tender May) and the future producer of the singer. Anna's mother was a vocalist in a rock band. The singer didn't obtain a musical education. In her childhood, she studied with a solfeggio teacher for a year and a half. In 2009 she released her first single. In 2010, she released another single, which became the most popular Russian-language hit in April 2010. In March 2017 the singer released a song in English called "Always Need You."
26. Valentina Zelyaeva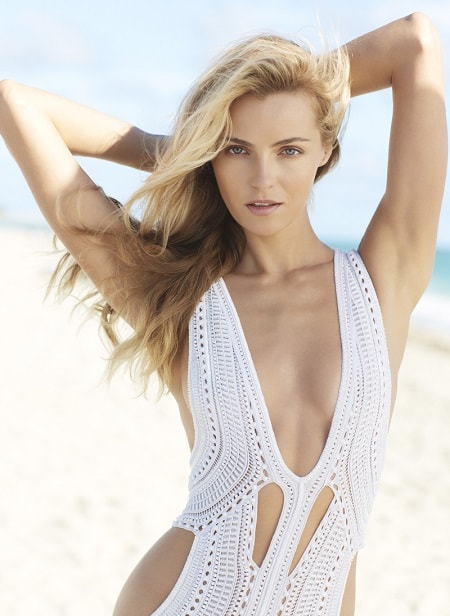 Valentina Zelyaeva is a Russian model. She appeared on the covers of the Spanish, Chinese, Greek and Mexican editions of Vogue. Valentina has advertised such brands as Tommy Hilfiger, Coach, and Calvin Klein. She also appeared on the covers of Elle and Harper`s Bazaar and advertised Balenciaga, Christian Dior, Lanvin, Dolce & Gabbana, Fendi, Gucci, and Valentino. However, the main achievement in Zelyaeva's career is probably a long-term, exclusive contract with "Ralph Lauren," first signed by her in 2005 and repeatedly extended since. Valentina has been representing this brand for the last nine years and regularly participating in all his shows.
25. Elena Zakharova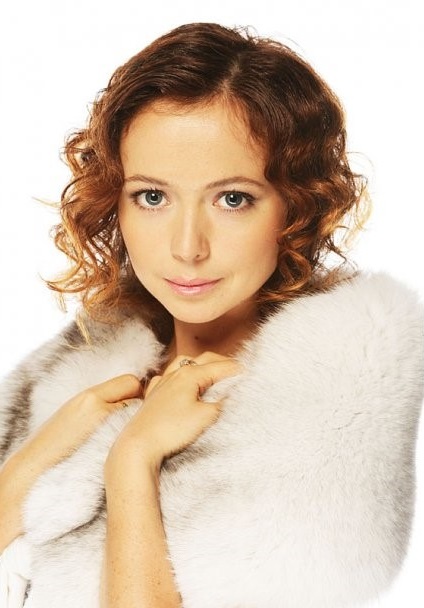 Elena is a theater and cinema actress. From the age of six, she had been a part of the choreographic ensemble. Then, at eight, her mother introduced Elena to the classical ballet. In 2005 Elena participated in Russian reality show called "Empire." One of Elena's most prominent roles in the cinema was the role of a teacher in the Russian TV series "Kadetstvo." In September 2010, the media reported that Elena Zakharova got married. During the time she worked as a theater actress, performing a huge number of bright and interesting roles. One of the most famous one among her works was the role of Ophelia in The Tragedy of Hamlet, Prince of Denmark. Now Elena is acting in movies and TV shows.
24. Anna Kournikova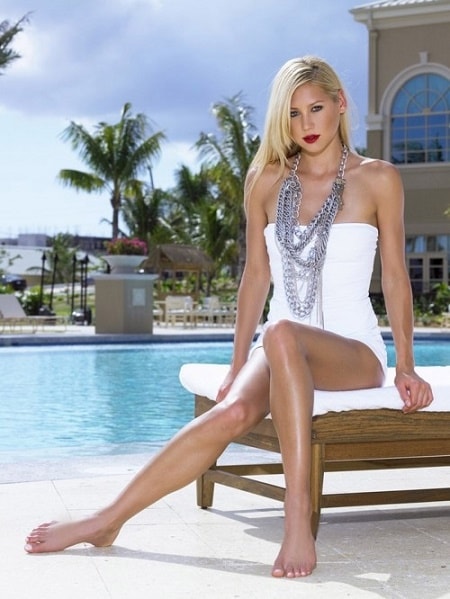 Anna Kournikova is a Russian tennis player and fashion model, the former first racket of the world for doubles (the only Russian woman who has this achievement). She's also a two-time winner of the Australian Open for doubles. Anna has been seriously engaged in tennis since she turned five. At the age of 14, Kournikova has become a professional tennis player (1995). This year Anna takes part in the Federation Cup as a part of the Russian national team and becomes the youngest athlete who took part and won. In 2000, she was ranked 58th on the Forbes list of celebrities. In 2002, readers of the FHM magazine put Kournikova in the first place of the list of 100 sexiest women in the world.
23. Maria Sharapova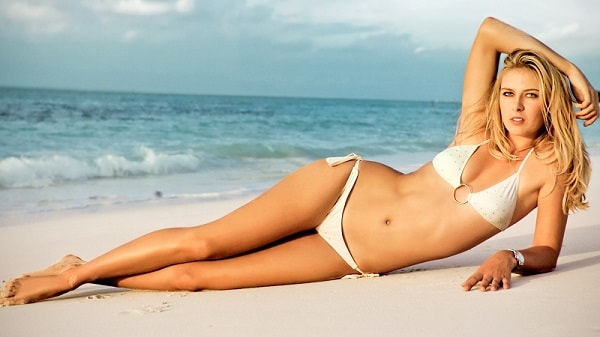 The next beauty in our list of pretty Russian girls is also a tennis player, the ex-first racket of the world, and one of ten women in history who has won the so-called career grand slam, Maria Sharapova. Maria started playing tennis when she turned four. In 1995, Maria moved with her father to the US, where she went to the American Nick Bollettieri Tennis Academy. For the first time, Sharapova performed at the ITF tournament in April 2001 at the age of 14. In January 2003, Sharapova made her debut in the adult Grand Slam contests, performing at the Australian Open, getting there through qualification.
22. Glukoza
Glukoza (the nickname also stylizes as Gluck'oZa, real name is Natalia Chistyakova-Ionova) is a Russian pop singer, film actress, TV presenter, and a winner of the MTV EMA 2003 award. In 1993, at the age of seven, Natalya started attending the piano class at musical school, but she never graduated. At the age of 11, she was auditioned to participate in the famous Russian children's TV magazine "Yeralash." Gluck'oZa is not just a singer; it's also a pop band's name. In 2002 Natalia met a Russian producer Maxim Fadeev, who put the band together.
21. Alsou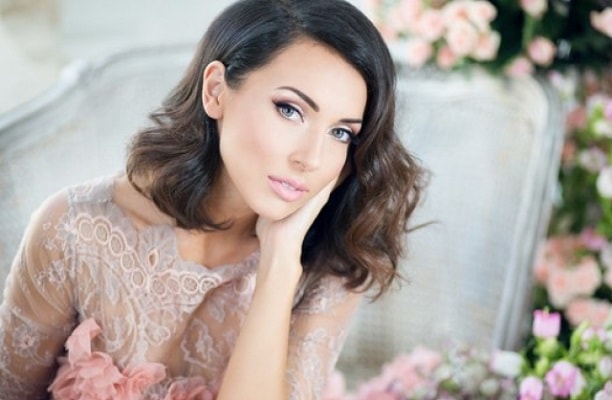 Alsou Abramova is a Russian singer and TV presenter. She is a Tatar by nationality. Her father is a former vice president of an oil company and a politician. Alsou's musical career began in 1998 when the singer was 15 years old. Her two first singles "Zimnyi Son" (Winter Dream) and "Inogda" (Sometimes) became popular and still are the singer's most recognizable works. The first Alsou's musical album named "Alsou" went on sale on September 15, 1999. In May 2000, Alsou represented Russia at the Eurovision music contest, where she took second place. On March 18, 2006, Alsou married. Now the singer has three children.
20. Ksenia Sobchak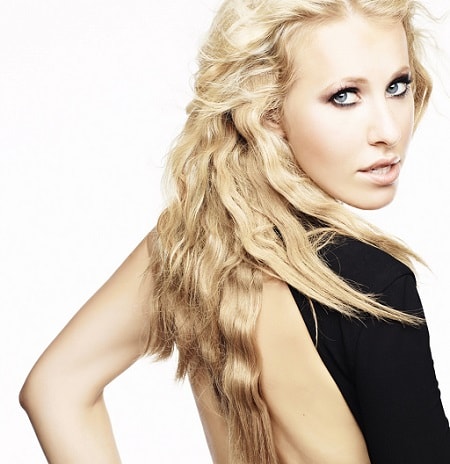 Ksenia is a Russian TV and radio presenter, journalist, public figure, and actress. According to the Forbes magazine, for the period from September 2008 to September 2009, Ksenia's income was $1.2 million. In Russian media, Ksenia is often referred to as a "secular lioness." Since 2004, she led the popular Russian reality show "Dom-2," but in the summer of 2012 she didn't renew the contract with the TV company and left the show. In 2008, Ksenia published her books about clothing and cosmetics. In October 2014, she became the chief editor of the L'Officiel fashion magazine.
19. Ksenia Borodina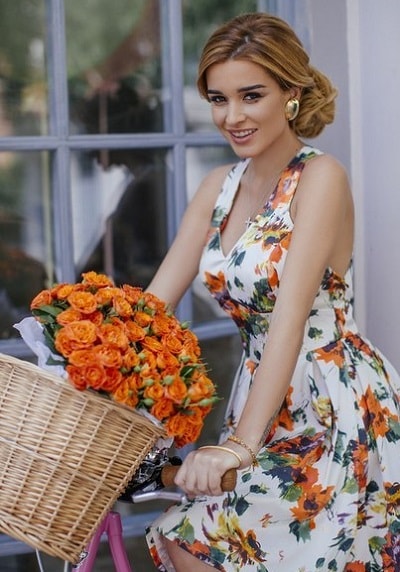 The next spot in our list of beautiful Russian girls goes to Ksenia Borodina, a Russian TV presenter, actress, and DJ. Ksenia was born on March 8, 1983, in Moscow. After graduating from a private lyceum with an in-depth study of foreign languages, Ksenia applied for the Institute of Hotel Management and Tourism, specializing in tourism management. At the age of 18, she took her mother's surname. Since 2004, Ksenia has been leading the Russian show "Dom-2." On July 3, 2015, Ksenia Borodina married a Russian businessman Kurban Omarov. On December 22, 2015, she gave birth to a daughter. The girl was named Thea.
18. Tatiana Arno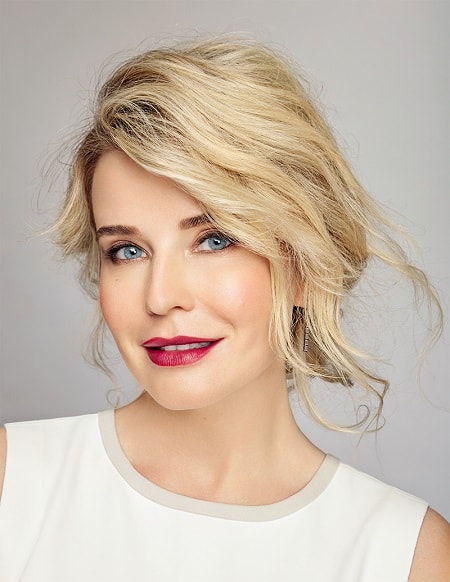 Tatiana Arno (or Tatyana Sheshukova) is a Russian TV presenter and journalist. Tatiana was born on November 7, 1981. After school, Tatyana entered the Moscow State University of Linguistics and studied German, successfully graduating. She got on television in her student years. Tatiana has a sister, Julia, who is ten years older than her. Tatiana Arno is also engaged in charity; she's helping elderly people and patients with cancer. She is active and loves traveling, parachuting, windsurfing, skiing, and retro cars.
17. Maria Kirilenko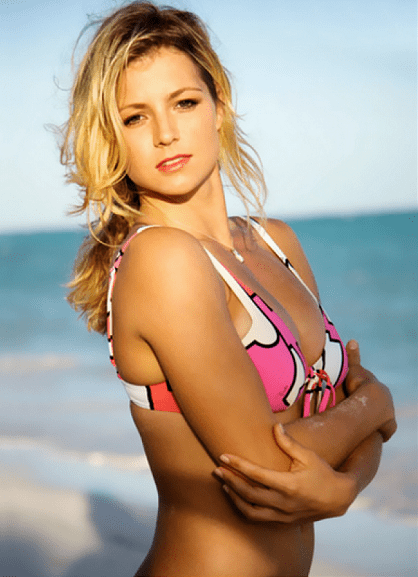 It seems that the Russians just love tennis. Maria Kirilenko is a Russian tennis player, Honored Master of Sports, winner of the Final WTA Championship (2012) for doubles, and a finalist of two Grand Slam tournaments. At the junior career stage, Maria's main achievements were victories in 2002 at the Open Championship of Canada and the US Open, among athletes under 18. On September 2014, Kirilenko interrupted her sports career and hasn't played at any professional tournament since that time. On February 2016, Maria announced that she starts a coaching career.
16. Natalia Vodianova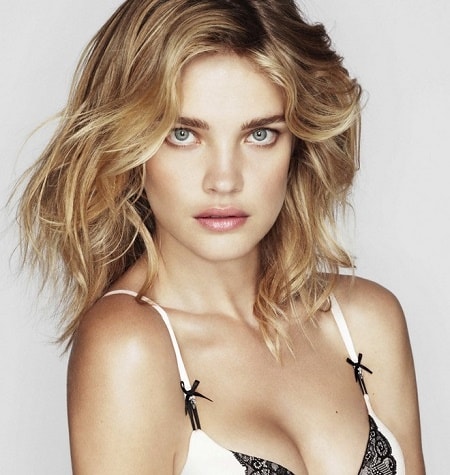 Natalya Vodianova is a world-famous Russian top model, an actress, the face of L'Oreal Paris, and the muse of hundreds of designers. A simple Russian girl was able to achieve world fame and become a prestigious model. Natalia didn't even dream of a modeling career. At the age of 16, a friend of her brought the girl to a modeling agency, where she was invited to the casting of a French agency Viva in Moscow. From there, she went straight to Paris to the casting held by Madison agency. In 2002, Vodianova became the most popular model at the New York Fashion Week. In 2005, she established a charitable non-profit foundation.
15. Alina Artz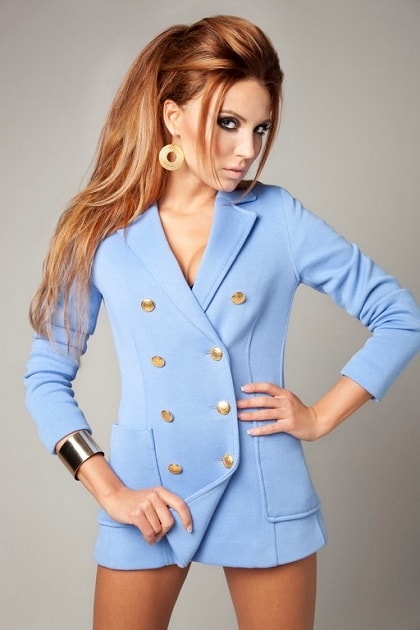 The next lady from our list of beautiful Russian women is Alina Artz, a Russian pop singer, TV presenter, actress, and writer. Alina showed hidden talents since childhood; she was fond of singing and dancing, studied in a dance class, and later in a choreographic school of Arts, from which she graduated as a teacher-choreographer. In 2007, Alina Artz moved to Moscow and went to the theater workshop, beginning her television career. In 2009, Alina Artz became a singer in the pop band called "Sirius." In 2011, Alina became the face of the cover of the Playboy and Maxim magazines. Apart from dancing, Alina is fond of martial arts. She has repeatedly participated in openings of boxing tournaments. Alina prefers not to disclose information about her personal life.
14. Dana Borisova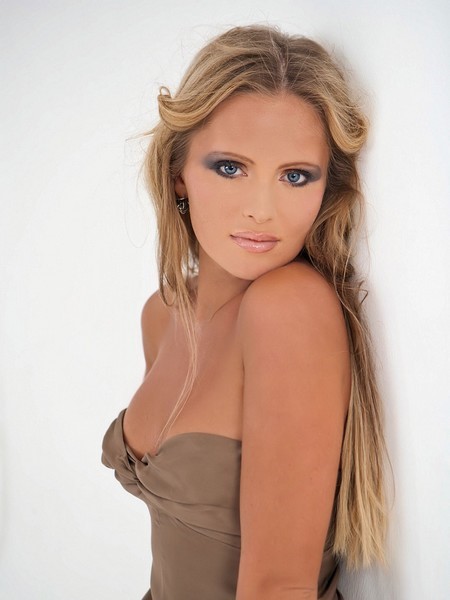 Dana Borisova is an actress, journalist, TV presenter, and the most famous blonde star of Russian media. The most of Dana's success came not only from a pretty face but also from purposefulness and the ability to cope with life's troubles with irony and a smile. Dana first got on a television screen at a fairly young age; she was only 16. In 1993, she entered the Journalism Faculty at Lomonosov Moscow State University. In the same year, she won the contest and started leading a TV show. In 2002, Dana became the most popular girl of the Russian Internet. On June 22, 2015, Dana Borisova married a Russian businessman Andrei Tishchenko. After 8 months of married life, the couple divorced.
13. Alina Kabaeva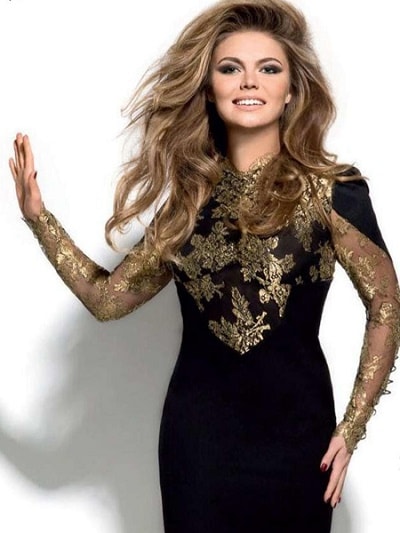 Alina Kabaeva is a Russian athlete (artistic gymnastics), public and political figure, as well as the 2004 Olympic champion in individual all-around. She's also a two-time absolute world champion (1999 and 2003). Alina began engaging in artistic gymnastics when she was 3,5. At the age of 15, two years after starting playing for the Russian national team, she won the European Championships (1998), and later became the absolute champion of Europe four more times. A few years ago, the Western press, in particular, the New York Post and Paris Match, published a number of articles about the affair between Kabaeva and Russian President Vladimir Putin.
12. Victoria Bonya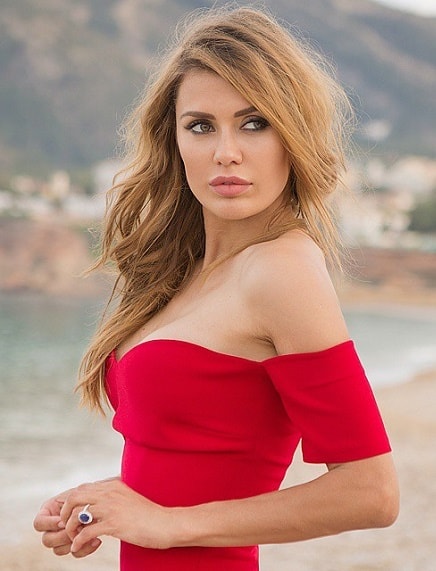 Victoria Bonya definitely deserves to be in our list of cute Russian girls. She's a Russian TV and radio presenter, actress, and model. Victoria is a former participant of the "Dom-2" reality show. In May 2007, she got to the list of "50 Most Beautiful People of Moscow" according to the TimeOut Moscow magazine. In September 2007, she starred in a photo shoot for Penthouse Russia, in December she appeared on the cover of Maxim magazine. In June 2008, Victoria participated in the photo project of the Goodyear automobile company. For some time, Victoria has been living with the son of the Irish millionaire Alexander Michael Smurfit, whom she met in Moscow in 2010. On March 17, 2012, the couple had a daughter, Angelina Leticia Smurfit. In 2017 Victoria and Alexander broke up.
11. Tatyana Kotova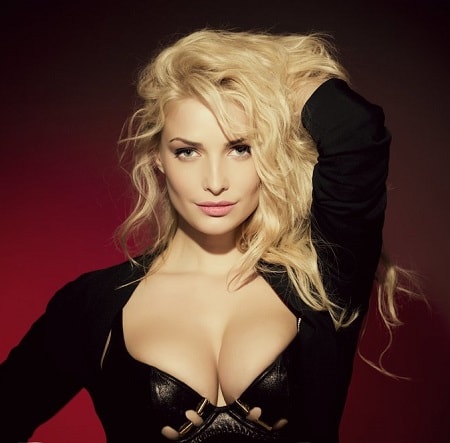 Tatiana Kotova is a Russian singer, holder of the "Miss Russia 2006" title, and a former singer of the Russian-Ukrainian women's pop group called VIA Gra (2008-2010). Tatiana was one of the favorites in the "Miss Universe-2007" contest, but she didn't reach the semifinals. She's the third Russian woman, who took part in both "Miss Universe" and "Miss World" beauty contests. In September 2010, Tatiana began her solo musical career. In November 2016, Kotova became one of the participants of the pop band named "Queens."
10. Natalia Pereverzeva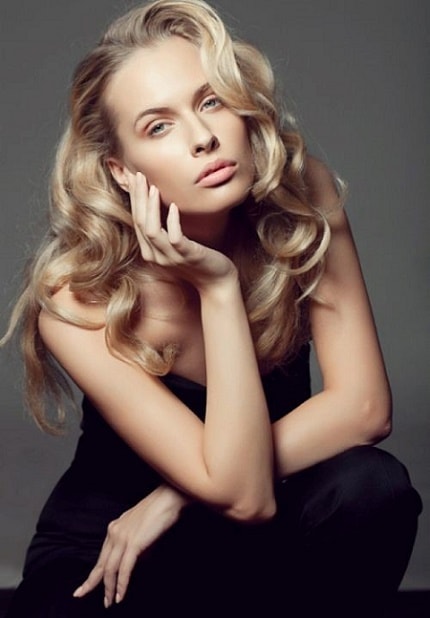 Natalia Pereverzeva is a Russian fashion model, winner of the "Miss Moscow 2010" beauty contest. Natalia also took part in the "Miss Earth 2012" contest, becoming one of the eight finalists and received gold in the "Miss Earth Ever Bilena Make Up Challenge" nomination. Natalia took part in photo shoots for such magazines as Cosmopolitan, Harper's Bazaar, Joy, and Fashion Collection and worked in Japan and France. Also, Natalia appeared on the covers of Playboy, Moda Topical, Mini, and participated in many advertising campaigns.
9. Marina Alexandrova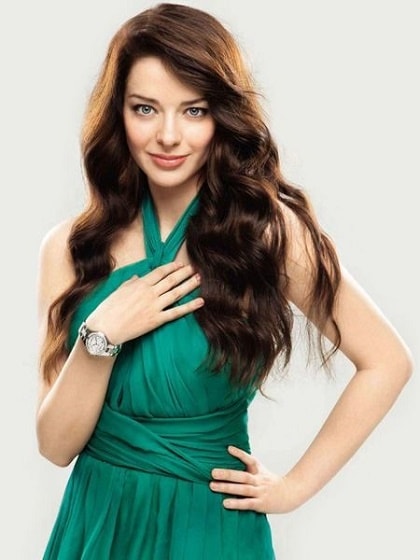 Marina Alexandrova is a Russian actress of theater and cinema. She was born in the family of a Soviet officer in the Hungarian city of Kiskunmajsa. Marina graduated from high school with a mathematical bias and a music school. After graduating from high school, Marina entered the Boris Shchukin Theatre Institute. In 2006-2011, Marina was an actress of Moscow's Sovremennik Theater. Since 2011, she has been married to Russian director Andrei Boltenko. Marina has two children: son Andrei (born on July 11, 2012) and daughter Ekaterina (born on September 29, 2015).
8. Ekaterina Guseva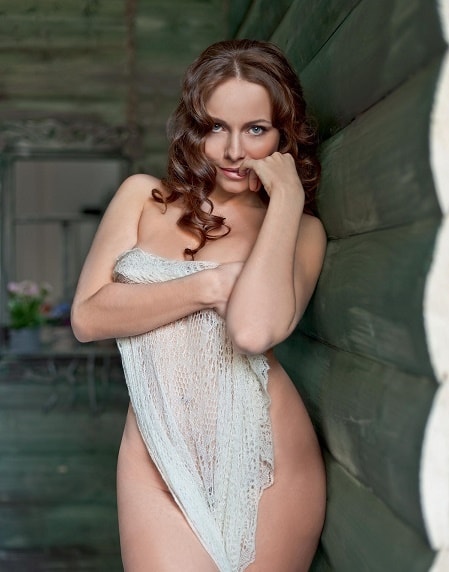 Ekaterina Guseva is also a Russian actress. She was born on July 9, 1976, in the city of Moscow. During her studies at school, Ekaterina tried many activities like gymnastics, figure skating, swimming, dancing, etc. After receiving the diploma in 1997, she got her first role in a movie. In 2004 and 2011, Ekaterina was shot for the Russian version of the Maxim men's magazine. Since August 1996, Ekaterina has been married to Russian businessman Vladimir Abashkin, the owner of Base-Beauty, which produces decorations for plays and shows. The actress has two children: son Alex and daughter Anna.
7. Alyona Sviridova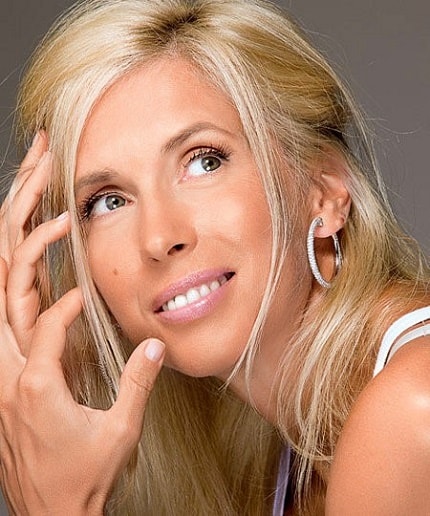 Alyona Sviridova is a Russian singer, songwriter, composer, actress, and TV presenter. At the beginning of her career, Alyona was influenced by a Scottish singer Annie Lennox, from whom she learned how to act on stage, sing, and look. In 1995, Alyona presented her first solo album "Pink Flamingo" to the public. Immediately after the release, the album gained huge popularity and led Sviridova to success. The singer became a frequent guest at various concerts and festivals. As for personal life, Alyona had four bright romances, including marriage with an employee of the American Embassy in Russia Henry Peacock. The singer has two children.
6. Victoria Lopyreva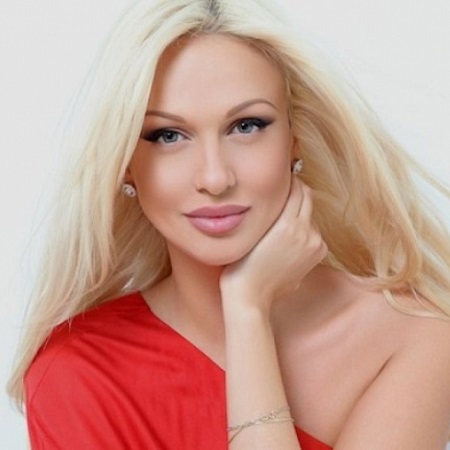 Victoria Lopyreva is one of the most famous models in Russia and a great addition to our list of hot Russian girls. Victoria's bright appearance constantly attracted the attention. Even as a teenager, she began to receive proposals for filming and participating in model shows, but for some time, she responded to them with a refusal. Only in 2000, the girl decided to try herself as a model. In 2003, Victoria became the owner of the "Miss Russia" title. At that moment, she left the profession of the model, becoming a popular TV presenter.
5. Christina Orbakaite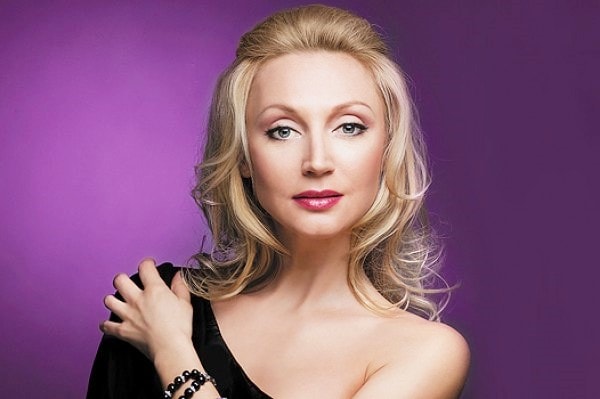 Christina Orbakaite is a Russian pop singer and actress. Christina has about three dozen works in movies, TV shows, and musicals. The repertoire of the singer has more than one hundred and fifty songs. Christina is the daughter of another famous Russian singer Alla Pugacheva. After the release of the first album "Vernost'" (Fidelity) in 1994, Christina became popular mostly as a singer. Her musical career went up the hill, and her name began appearing in the prestigious Russian charts. On April 15, 1999, Christina gives her first solo concerts in Moscow, and 17 years later, in 2016, Christina gives solo concerts in Australia for the first time.
4. Natalie Glebova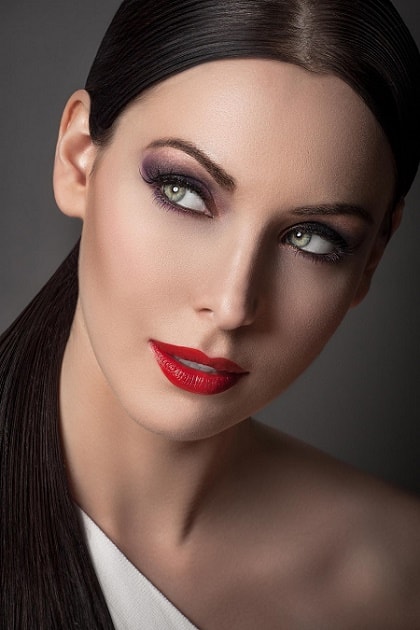 Natalie Glebova is an owner of the "Miss Universe Canada 2005" and "Miss Universe 2005" titles. In 2006, Natalie moved to Bangkok (Thailand). She is the founder and president of the Fah Glebova International Company. Natalia graduated from the Professional School of Music at the age of 12. In 1994, at the age of 13, Natalie Glebova, along with her parents, emigrated to Toronto. Prior to the Miss Universe contest, Natasha worked as a model and earned a bachelor's degree in commerce, management, and marketing. On November 29, 2007, she married a well-known Thai tennis player Paradorn Srichaphan. The wedding took place in Bangkok. On February 25, 2011, the pair announced their divorce.
3. Julia Snigir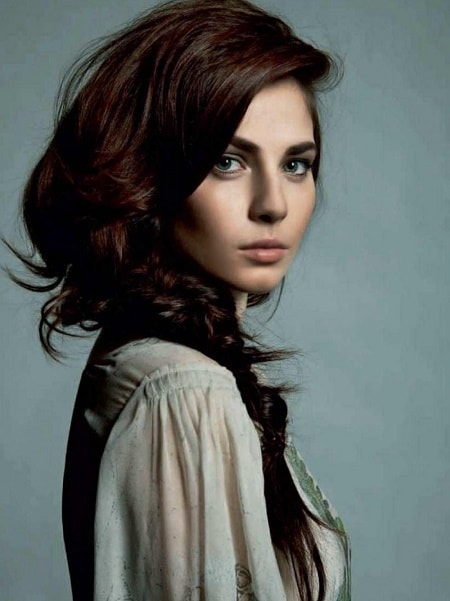 Julia Snigir is a Russian actress and model. She was born on June 2, 1983. After graduation, Julia worked as an English teacher. After she took part in the casting for clothes commercial, she received advice from a photographer to try modeling career. On February 2013 Julia announced her relationships with Russian actor Danila Kozlovsky, with whom she previously starred in the movie. In early 2014, the couple broke up. On March 9, 2016, Julia's son Fedor was born.
2. Anfisa Chekhova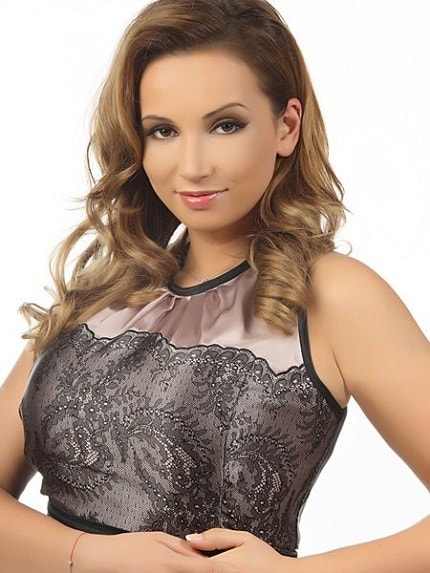 1. Anna Semenovich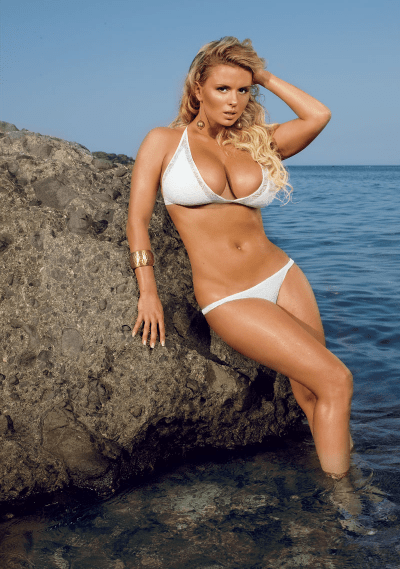 And the first spot in our list of hot Russian women goes to Anna Semenovich, a Russian figure skater, actress, TV presenter, and pop singer. Anna Semenovich was engaged in figure skating since the age of three. Now Anna is the master of sports of international class in figure skating. Unfortunately, Anna had to leave skating because of a meniscus injury and surgery that she underwent because of it. Then she lived in the US for three years. And at 21, she returned to Russia. In 2007, Anna began a solo musical career and started acting in movies and on television. Anna has an uncommon appearance, but all the male attention is drawn not to her face or figure, but to her breasts.