There's an opinion that girls can't handle one night stands the way most men do, although real gentlemen don't actually like such kind of entertainment anyway. But no matter how kindly both sexes appreciate small flings and affairs, we got to admit, when it comes to one night stands, society's attitude towards guys is a lot better than towards girls because all that ladies can expect from people around is condemnation for leading such a dissolute way of life. But what are women's thoughts on the topic?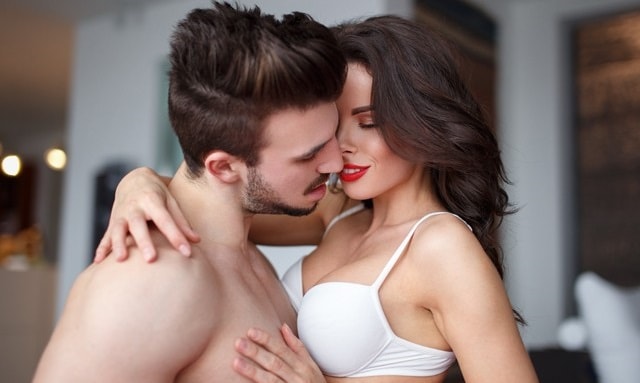 The psychology of a one night stand
You probably heard someone say this expression in a bar or elsewhere, so now you're eager to know what's behind it. Or you're about to have a one night stand yourself, but you can't decide if you need it. In both cases, it's definitely better to learn the psychology of one night stands and understand what they're all about before making any conclusions.
So, what is a one night stand anyway?
In plain English, it's a sexual act that has no potential outcome either for you or for the girl you wake up next to, and it doesn't lead to developing a relationship. So you had a little fun with a cutie you picked up last night, but that intimate and romantic stuff you did together means nothing, and you probably can't count on doing it one more time or even seeing her again. So basically, one night stands were invented for those who don't want to bother dealing with consequences of their drunken decisions.
Do you need to hook up only with people you don't know?
Well, actually, most one night stand stories involve strangers because it's the best way to make the concept work. However, this doesn't mean random sex with a chick or a guy you know can't be called a one night stand. That depends solely on your preferences. Some people just can't share one bed with strangers while others think of sex like of sport, constantly adding new names to their list of "achievements."
Is there any chance to make a more stable kind of relationship out of a one night stand?
As we said before, usually, a one night stand is more of a have-nothing-but-fun kind of relationship. Sure, miracles happen, and sometimes couples wake up after a night of passionate sex just to realize that they don't want to say "goodbye" and never meet again. If you want to know how to have a one night stand turned into a romance, there are dozens of possibilities of upgrading one sexual encounter to a new level. You can get all you need from your partner any time you want with no obligations at all or even try to start a full-fledged relationship complete with all its attributes, like monogamy, joint budget, and stuff like that.
But if you're looking for a random sex with hopes to turn it into a relationship, you'd better not expect too much, as it's not the best way to find a life partner.
What should you consider before finding company for one night?
Now you probably need to know how to get a one night stand and stay away from problems that come with it, so browse through these tips. First, always remember about your health and bring some protection with you. We don't need any STDs, right? Second, it's better to look for a companion to spend a night with somewhere around your place. Check out clubs or bars you know well and be sure to let at least one person know where you're going and what you're planning to do. In other words, stay within your natural habitat.
How to deal with awkwardness the next morning?
There's one thing you'll definitely have to face after you spend the night. When you wake up, there will be a stranger next to you in the bed. From here, everything depends on what you told your partner the night before. If both of you will agree that this time will be the one and only, then the morning encounter will go smoothly. Besides, no one asks you or your companion to spend the whole night together, so you're free to leave once everything's over.
The pros of one night stands
First of all, random sex is a new experience. A moment of affection, flirt, maybe some condemnation from the society, a strong desire to do something reckless that won't have any consequences or a simple experiment – all this pushes people to have a one night affair with someone they barely know. It's highly possible that once this night's over, you'll never see each other again, so all the doors are open to you at least for a few short hours.
And here's the second advantage: no obligations. A girl doesn't have to cook dinner and comfort her partner if he has a long and hard day at work before sex. Guys, in their turn, are free from intimate talks, and they don't have to be a shoulder to cry on. One night stands are just one night stands: it's all about mutual pleasure and nothing more. Your physiological needs don't go anywhere, no matter whether you have the personal life or not. And nothing satisfies these needs better than sex with a random stranger. But there's more to it.
The cons of one night stands
The only considerable disadvantage of sex with strangers is the lack of confidence in your companion's health, not to mention all her or his previous partners. STDs are, perhaps, the most terrible consequence of a one night stand. In this case, you get almost no pleasure from casual sex, but the price you pay for it will be incommensurably large.
Girl's point of view on the concept of a one night stand
Statistics show that most girls don't even want to consider a one night stand an option. But let's take a minute here and think: if it was true, where would guys find partners all the time? Plus, hypocrisy always goes hand in hand with loyalty, and each medal has two sides. And the most ardent opponents of sex without obligations are usually those who have tried it, maybe even more than once. However, there are girls who prefer this type of relationship at will. But why do they need random sex?
A thrilling adventure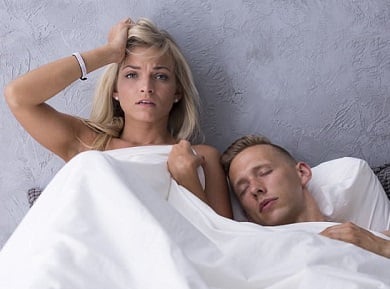 In our time, the difference between male and female behavior is almost gone, but the girls still perceive a one-time sex a bit differently. If guys have nothing against sleeping with girls and leaving them the next morning, then for women, one night stands are more like an unforgettable adventure. A girl sees sex as part of a relationship, no matter how short it is. Therefore, everything that happens around, like the first glance, the moment of acquaintance, words, and sex itself means a lot to girls. The man doesn't need to tell his oone-nightstand stories simply because they're not important to him. The woman will carry this sweet secret as a valuable treasure, which she won't forget.
Often girls look for adventures and consider sex for one night as an interesting life experience. In most cases, they're guided by such expressions as "life's short" and "you have to take everything from it." But if the girl takes the risk and gets a one night stand, she may end up disappointed. The thing is that it's hard to get any pleasure from sex with a stranger. The more relationship lasts, the more charm and affection its intimate part gets. So the better the girl knows her partner, the more pleasure she gets and brings to him.
Blowing off some steam
Sex is a great way to relieve the stress you get from a busy week with all its problems at work, traffic jams, and other minor things. If the woman doesn't have a permanent partner to turn the weekend into a crazy sex party for two, she can register on a couple of one night stand sites or take her friends to the club to find that partner, even if it's only for one short night. Sex, in this case, is a medicine, a way of obtaining physical and emotional relief. This is common for both women and men, by the way.
When sex is a fetish
There are girls who simply can't imagine their lives without "experiments" if you know what we mean. They define one night stand as a dizzying sexual adventure. And they don't need a permanent partner for these adventures. They believe that it's much better to explore the world of intimate relationships with different partners. People around them usually call them slutty, but here's one thing they don't know: these passionate sex lovers don't give a thing about what others think of them.
Proving their attractiveness
Some may find it kinda stupid to prove that you're attractive by spending the night with a person you just met. But no matter how strange this method of female self-affirmation may seem at first glance, it's also a pretty common reason why women get one night stands. The thing is that girls need someone to remind them that they're loved and desired. And if light flirt with a random guy is enough for some of these girls, others prefer going breaking bad, dancing on tables naked, seducing men, and so on.
No obligations
Those men who believe that the only thing women care about is how to charm them are wrong. No, some girls don't want to pay such a high price just to be sure that they're having sex tonight. They don't want to become super housewives and bend over backwards to make their boyfriends' parents like them. They will never have to go through forgiving a one night stand their partners had. They simply invite the man to their place with a very specific purpose, and this purpose is clear to all. And they don't care if their apartments look like a mess with T-shirts and jeans lying around. Everything's simple: a lot of pleasure, but no obligations. That's what one night stand etiquette is all about.
Healing mental wounds
Some women are sure that sex for one night will help them cope with pain from a breakup. So they try fighting fire with fire and go looking for a one night stand. Someone find it helpful, some don't. Psychologists believe that sex with a stranger is not the best way to restore emotional balance after a breakup. First, guys usually don't understand such kind of revenge. Second, sex without obligations, unfortunately, is not able to replace love, and this is the main thing upset women are looking for. As a result, they have to learn how to get over a one night stand.
Men lower the sights, while women raise them
There's an interesting trend appeared in recent years: both sexes tend to act absolutely different when it comes to their potential partners' appearance. As it turned out, men have nothing against having sex with a less attractive woman if they get a refuse from a more attractive one. But for women, men's attractiveness plays a much bigger role.
And that's where you can see the ultimate difference between male and female view on one night stands. For men it really doesn't matter whom they are with during their one night stand, their one and only must be attractive. For women it is different, as they can easily handle relationship with not that handsome man, as other qualities, such as care, tenderness, wit, and sense of humour counts. When it comes to one night stands, women would pick up attractive men, as, actually, that's the only thing you need for it.
Best Asian counties to meet a good woman
Asian beauties are well known for their cultural peculiarities, as you may have heard they are shy, petite, and sunny people. If you are into Asian women dating white men, then you definitely should read our list of the best Asian countries where you can meet single Asian women not only for one night but also for the whole life.
Philippines
Filipino girls are sympathetic to foreigners. And if you still have a beautiful athletic body, make good money and very-well educated, then the chance to find a beautiful and sophisticated girl from a good family (non-poor by Philippine standards) increases many times. A lot of Filipino girls have a beautiful athletic figure and good looks. They take good care of themselves and look younger than they really are. In everyday life, they are caring, and also, importantly, they have an easygoing character. Shyness and modesty individually complement their beauty. They are very loyal and lovely if you treat them well.
Japan
Japan is very-well known country for its non-standard sexual traditions and ideas. In recent year's Japanese men tend to avoid marriages, no doubt that Japanese women search for partners from other countries. A huge amount of Asian dating apps was created in Japan. In this country, you will find very-well educated girls because they live in corporate culture. From their childhood, they are taught to be responsible and hardworking. Thus, it is very easy to have a family business with an Asian wife. But it is not only about their ability to work hard, but they are also very gentle and loving people. If you surround your Japanese girlfriend with love and care, she will do the same for you, but ten times more.
Thailand
Many men in adulthood come here precisely in order to find a girlfriend for creating a family. As a rule, they find themselves a young girl, albeit not with an ideal figure, from some small village, without education, and begin to educate her for themselves. They pay for her education, help support her parents, and take care of her kin. This is accepted and considered quite normal there. And in return, you will receive sincere respect and care till the end of your life. If you want to have a very loyal and caring girl, then Thailand is the best place to begin your search.
Best Asian dating sites and apps
Nowadays, many people from Asia tend to go to Western countries, but you still can't rely on this flow if you want to find an Asian wife. But via the help of the Internet, you can search for girls from all around the world. The best way to find an Asian girl is to use Asian dating apps and websites. Some of them may seem very strange to western people because Asian interfaces tend to be overloaded with information. Thus, to help you in your search, we made a small list of best Asian dating apps and websites that are very clear and easy to use for Western men.
1. ThaiJoop
This is the best dating app that allows you to date people from Thailand. In this app, you can search for men, women, and ladyboys. This app exists in both the free and premium versions. In the beginning, it is enough to try a free one. Unfortunately, it sometimes laggy on IOS, but works just fine on Android devices.
2. Match. Com
This is probably the most well-known Asian dating site. This website has been working on the Asian dating market for more than 20 years. Almost 14 million people use this website every day. It is regularly listed on top of different lists about The Best Asian dating sites. Also, on this website, you can find girls from other nations, but the amount of Asian people on this Asian dating site is incredible.
3. EastMeetEast
This is the most popular Asian dating website in North America. You can list your wishes there, and every week you will receive a letter with people who share the same culture and values as you do. Plus, you can search manually for girls you like. There is a premium version of this website, but for the beginning, you can try using a free one. Various filters and nice friendly interface stand for a very pleasant user experience.
4. Zoosk
Zoosk is a very popular online dating app. It covers both the mobile and desktop segments. Mostly it is popular among younger people, so you will be able to find their girls from 20 up to 35 years old. It is very simple to use this application: you only need to connect your Facebook account with it.
5. Asia FriendFinder
When it goes to best only Asian girls dating websites, we can't avoid telling you about Asia Friend finder. This is one of the most popular websites among single Asian women. This is the only website that allows you to post a pre-recorded videos on your account. On this website, Asian women literary fight for the best men, so you have very high chances to find a vibrant Asian girl.
Common Things That Men and Women Do In One Night Stands
There is a common myth that women act differently when it comes to one night stands. While partly it is true, there are few things that men and women have in common when it comes to one night stands.
1. They Lie
You know those awful situations, when guy claims that he's in love with the girl and promises a lot but only to get to her bed? Well, women do the same too. While it is true that generally women are more open and straight forward when it comes to one night stands, some still can fool the guy to sleep with him only to never be seen again. And it works absolutely the same way. She is going to tell the guy that she's deeply in love with him and she would like to spend the rest of her life with him, but after she beds him she disappears. Moreover, there were certain cases when girls started dating guys only to have sex with him, but that's a different story.
2. Think That It Was More Than One Night Stand
While a lot of people would claim that's typical women's trait, this belief is common only because people tend to think that women rarely becoming initiators of one night stands. But guys, just like girls, may confuse one night stand for something more and start stalking girls on social networks and call them thousand times a day. That's why it is so important to be straightforward that it is nothing more than one night stand for both parties. It is always better when you avoid confusion that leads to painfully awkward situations.
3. Fear of The Confusion
And the final point, which comes as a result of two previous passages, both men and women fear that their one night stand partner will confuse the situation for something else. You know, when he's staying at her place for a night, he fears that in the morning she will ask him to meet again or, even worse, introduce him to her mom. Women also fear that in the morning he will ask to meet again or will ask her to stay to meet his roommate or friends and so on.
In conclusion
We can call one night stands a man's habit as long as we want, but this won't make girls who love random sex forget about their way of life. They keep seducing one man after another, feeling great at the same time. And they aren't much concerned with what impression they can make on a random lover, as they will part ways in the morning anyway. The main thing is not to try to solve all the problems in such a way. To our regret, that's impossible because sex is a very specific "medicine." It doesn't help everyone equally. And if you approach it irresponsibly, it can also cause a lot of unwanted health issues.
Health issues doesn't mean only physical health, as mental state is also affected. If you want to dive deep into the world of one night stands you need to make sure that you are ready for that. It may seem cool to have a lot of sex with strangers, but psychology of some people works that way that the more random partners you have the more empty you feel. That's why you need to think twice before turning on Marianne Faithfull's "Sex with Strangers" single while preparing for your one night stand.