Best Places to Meet Women Online
Meeting girls online is the simplest choice. Nowadays, we know that the easiest way to meet a girl is to use a dating website or some dating app. However, not everything is so simple: it is very easy to face scammers there, some websites are very expensive, and no one guarantees you that you will have success among other users of any website or apps because the competition is very high there. Nevertheless, don't discard the Internet as an option. There are many different options for meeting women online, but different people like different things. For example, some people have no idea how to answer the question, "what does it mean to be in love?" We hope that our article will help you find out more about those options, and you will be able to find something perfect for yourself.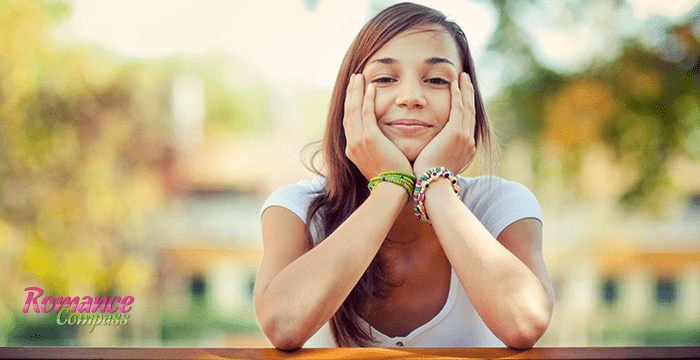 Why It's a Good Idea to Meet Girls Online
First things first, you need to know why meeting someone online is considered a very good idea. People who belong to older generations usually neglect online dating. Yes, due to their experience, they know how to meet someone without online dating, but people meet people online for a reason. Online dating would have never become so popular if not for its convenience and effectiveness. Besides, many people believe that online dating means that people completely forget about meeting offline, and those who believe in that nonsense are also very wrong. Online dating is not about transferring everything into the Internet, but it is about a convenient way of getting acquainted with someone. Remember, the best online date should always turn into an offline one.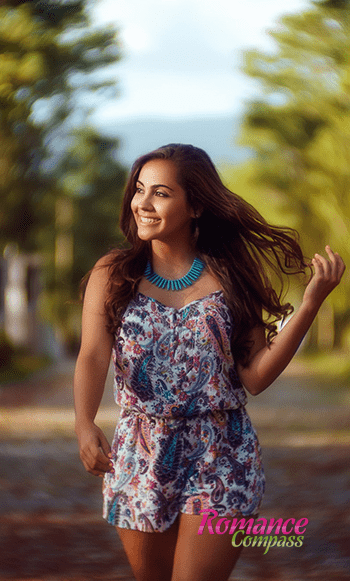 Another important advantage of online dating is its speed. How many people can effectively get acquainted with one another when they date offline? Even if you manage to find 10 different women and get acquainted with them, you will never be able to chat with all of them at the same time, while online dating provides you with this opportunity. In online dating, you can chat with as many people as you want simultaneously, the only restricting and limiting factor here is the speed of your typing. Thus, when searching for a woman, deep down, you think whether that particular person is the marriage material or not, you have way higher chances of finding a perfect lover online just because the number of potential candidates will be much higher.
We cannot ignore the convenience of online dating as well. Of course, you will still have to pay attention to your looks, when you have to go to an offline date. To use online dating services, you don't need to go anywhere and don't have to do anything with your looks because it is just enough to create a good dating profile. Of course, online dating has its own complicated sides, but generally, it is a more convenient way to date someone.
How to Meet People Online: Tips and Advice
Now, when you know that online dating is a great thing, it is time for you to learn how to meet girls online. In fact, there is nothing too hard about it, and we believe that after reading our tips and advice, you will feel far more confident. Later in the article, we will give you a list of 5 best places to meet girls online, so you will have just to choose the most convenient way of online dating for you. You don't have to choose only one option because this is all completely up to you since our tips are universal.
1. Don't expect too much
People tend to expect too much from dating in general and love itself, especially if we pay some money for this. But in dating, no one can guarantee you success since people are very different, and no one can predict how your relations with others will develop.
2. Work on your bio
No matter where you will be searching for partners, in one way or another, you will have to create your bio. It is something that represents you online. Try to be creative here, and don't write ordinary things in your bio. Your bio is the second thing that your online partners see, so it has to be interesting, and should tell a small story about you, without revealing anything really important.
3. Work on your photos
The first thing that other people see on your account is your photos. Don't use photos in which you stand with other people because your potential partners should see you. Also, avoid using selfies and don't upload photos with your face covered.
4. Places to Meet Girls Online
Now, when you have an idea of how to meet women online, the time has come for us to give you a list of 5 best places to search for women online.
1. Social networks
This is the most obvious idea that comes to everyone's mind who wants to meet women online free. Social networks allow people to have accounts and join groups according to their interests. Even though social networks originally weren't made for dating, nowadays, many people use them to search for partners. Try joining special dating groups and search for people in them.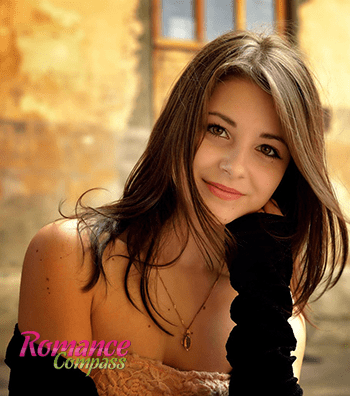 2. Dating websites
The first dating websites have appeared almost immediately after the Internet has become global. Many of modern dating websites have a very long history. In fact, everything is very simple with dating websites, because they were specially made for dating purposes, they usually have very user-friendly interfaces and special filters that allow you to search for a partner according to your requirements. Nowadays, this is the most convenient way to search for serious partners who also want to have a long-lasting relationship. Dating websites are popular among people who belong to different age and social groups. Unfortunately, you will have to pay if you want to use some of the most trustworthy dating websites.
3. Dating apps
Dating apps are pretty similar to dating websites, but there are some differences here. First of all, dating apps also provide you with the capacity to chat, create your profile, and search for partners via the help of various filters, but the similarities over here. The biggest difference is that dating apps were created for phones and tablets. Of course, there are versions for Windows, Linux, and Mac, but initially, dating apps are not made for stationary devices. Another big difference is that on those apps, people more often search for one-night stands, than on dating websites. This happens because dating apps allow people to get acquainted much faster, and they don't require their users to share any information about them.
4. Forums
On the Internet, many different forums allow people to discuss almost everything. Think about what you are fond of and go to the appropriate forums and various sites to discuss special hobbies, be it paragliding or knitting. Besides, if you meet on one of those forums, you will already have a topic to discuss on your dates. There are also special dating forums where people try to meet friends online using different topics.
5. Online chats and games
Not so long ago, online chats were the second-best way to find a partner after the dating websites, but nowadays, this approach is not that effective. There are still people who use massive inline chats in their search for partners online. Thus, you may find a massive chat about your city and try your luck there. Another way to meet a girl online is to join clans and groups in some online games. This approach will only work with gamers because if you don't like videogames and just want to meet people online, there are way better options. But if you spend more than 4 hours a day playing some games, then you definitely should try this approach.