It's hard to find a guy who hasn't heard a myth or two about Russian women. Most men know them as incredibly beautiful and cheerful girls. Thousands of single men are looking for a Russian soul mate for dating online right now. The problem is that not all of them are aware that a relationship with a cutie from Russia has its pluses and drawbacks. Today, we're going to change that and talk about them. No worries, though, as you shouldn't expect any literal "pros and cons." But we'll still tackle some tricky moments one might come across when dealing with Slavic ladies. These girls have their own understanding of how dating and relationships should look like.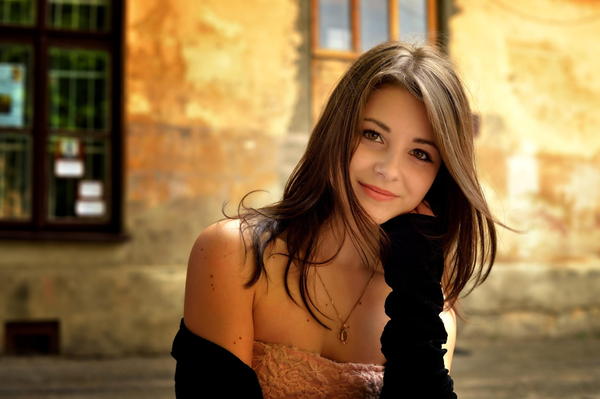 Let's not spoil the fun and begin with the major pros:
1. You'll finally see what true care and love look like. Ladies from Russia really care about ones they love. They're ready for anything to provide comfort for them. Apart from being pretty, these women are surprisingly loyal and thoughtful. That's why you can be sure that your Russian companion will turn your home into a cozy spot you'll always want to return to. This "superpower" is in their blood – mothers pass it to their daughters who pass it to their kids and so on. This is actually their main weapon when it comes to conquering men's hearts. And you might just become one of their victims.
2. Having found a Russian girlfriend, you get a good friend, as well. These women don't rush things – they prefer to get to know their potential partners first. For them, such words as "friendship" still mean something. Some even find it hard to believe that women are capable of showing so much devotion to their loved ones. Finding a common language with a partner is a number one priority for them because a relationship is, first of all, hard teamwork. Having a Russian woman by your side, your family life will always run like clockwork. Isn't this what you're dreaming of?
3. You'll get a fun-loving companion. Russian dating is an exciting mini-adventure! Russian ladies are the best when it comes to cheering people up. Although Russians can't be called ultimate partygoers (and quite melancholic Russian literature full of sadness and even fatalism kind of proves it), times are changing, and modern Slavic girls are pretty enthusiastic. Don't be surprised when your Russian girlfriend cracks a couple of A-grade jokes. Compared to British humor (the king of sarcasm), Russian one is always straightforward and clear. Besides, these girls are very active. If you always wanted to try hiking, biking, or skiing, a Russian girl will make you do this.
4. She's worthy of your trust. If there's something more stable than cold weather in Siberia, it would be Russian traditions that teach women absolute devotion. Quite often, women from Russia hide that they surf dating sites just because other might make false conclusions about them. Unfortunately, such thing as cheating is pretty common in their country. But in about 90% of cases, it's men who cheat on their partners, so no wonder why women lose faith in local men and start looking for love overseas. Life in Russia has taught them a lesson, so your Slavic companion will never betray you.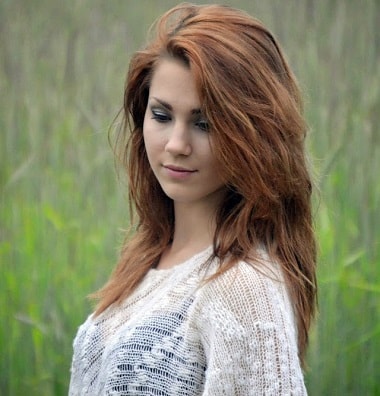 5. She's a professional chef. There are a lot of reasons why you should familiarize yourself with Russian cuisine. Reason one – it almost entirely consists of fresh and organic meals. Reason two – Russian cuisine is a rainbow of tastes (just be sure to give it a try no matter how terrified you are by the look of the dishes – some of them look disgusting). Reason three – it's unforgettably delicious. Just like some traditional mindsets and habits, cooking skills are passed through generations. A girl who doesn't know how to cook by Russian standards is almost a talented chef by Western ones. What can be better than to start a day with a fresh and nutritious breakfast?
6. She's good at keeping the house clean, too. If having a devoted drinking pal and a walking cookbook next to you isn't enough, Russian girls have one more ace up their sleeve. They are always ready to clean your house if you ask them nicely. They're so serious about housekeeping that in Russia, such professions as maids are nowhere near as popular as in the West. Having problems keeping your home clean? Get a Russian girlfriend. They can do miracles with just a few brushes and a mop.
7. She's the smartest girl you've ever met. Maybe girls from Spain or France have a bit deeper inner world, but Russian women are much smarter. After all, they speak one of the most difficult languages in the world and manage to learn English to chat with you. Their minds are always open to new discoveries. So, if ordinary girls aren't your type, and you'd like to find someone to keep a conversation going (an educated conversation that is), you should try Russian dating.
8. Her modesty will surprise you. Don't let those kinky photos in your online girlfriend's profile fool you – she's very humble. Sure, Russian ladies can be crazy partygoers, but you'll never find yourself in an embarrassing situation because of a Russian girl. But this cute character trait also has a drawback – she'll never allow herself to comment on your mistakes or flaws. But with such a beauty, you can forget about your problems for a while. Just makes sure you're not using her modesty to your advantage.
9. You'll have an advantage during a quarrel. Remember your Spanish classes back in high school? If you do, then you can imagine how hard it is to learn foreign languages. It's hard to make up a few phrases not to mention keeping a conversation going. No matter how rich your girlfriend's vocabulary is, it will still be hard for her to keep up with you during a chat. So, assuming that both of you will be speaking English, you'll always have an advantage when arguing with her. Unlike her, you can talk much faster. But when dating a Russian girl, it's important not to let quarrels happen too often.
Overall, Russian girls are always open for dating. Even though they have career ambitions and various hobbies, they are ready to give up all their activities to become devoted mothers and wives. Unlike their Western "sisters", they have nothing against becoming homemakers for several years. Nonetheless, dating a girl from Russia, you will face certain obstacles. If you truly like each other, it will not take much time and effort to overcome them. But the knowledge, without doubts, can help you.
Here are a few disadvantages you should know:
1. That annoying language barrier. Most ladies living in one of the major cities, like Moscow or St. Petersburg, are pretty fluent in English. That's already a plus. But there are a lot of girls from small towns online, and as usual, their skills leave much to be desired. Needless to say, the language barrier might become a major pitfall on your way, in this case. But if you're planning on searching for a girlfriend on some international dating site, you probably won't have to deal with this problem at all.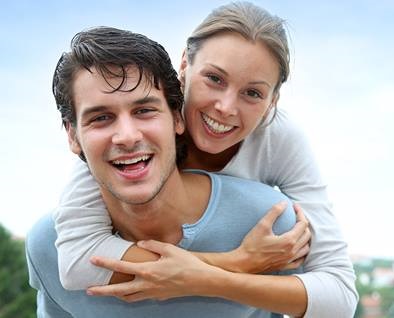 2. Peculiarities of Russian culture. It's 21st century out there, but Russian culture still has a lot of aspects that date back a thousand years! They've come a pretty long way, so it's not surprising that they have some quirks you might not understand. For example, you may come across such thing as Russian family. Imagine three (or even four) generations from one family tree that share a roof or at least get together a few times a month. You'll also get a chance to see the notorious Russian babushkas – overcaring women (usually the oldest family members). And you can be 100% sure that you'll meet "the father" – the head of the family who will test your spirit with vodka. There will definitely be one or two features that will seem crazy to you. Consider it an opportunity to broaden your horizons.
3. Who's visiting whom? There are a lot of stereotypes telling that ALL Russian ladies can't wait until someone comes and takes them away from their nasty life in Russia. That's not true. Sure, some of the bad stuff you might've heard about this country is not that far from reality, but it's still their home. It doesn't matter how decent, rich, or cute you are, you need to put a lot of effort to persuade a Russian girl to move to your country. That's why it's better to have this problem figured out as fast as you can.
4. They're as cold as ice. Some guys take this problem seriously, although it's not as serious as it seems. There's the common belief that girls from Russia go silent as soon as they realize that their online companions aren't going to take them away from Russia any time soon. Yes, some ladies may seem too indifferent at first glance, but it's not because they're mercantile or something. We already mentioned that Russian women are humble, and that's exactly what stops them from communicating openly. It's hard for them to adapt to a new person. So don't take her cold attitude for indifference or lack of interest. Russian dating can be challenging, so get ready!
5. Distance can become an obstacle. Sure, today's technologies work wonders, but the best and only way to understand if your companion is "the one" is still an old-school, real-life date. If you're going to use international dating sites to find that special someone, there's always the risk that your companion may turn out to be a scammer. Sure, you can ask your potential companion to give you some proof that she's the one he claims to be through video chat, but features like that cost a pretty penny. You may feel like you're on cloud nine when chatting with her, but without a real date, you won't get the whole picture. And a ticket to Russia isn't cheap.
6. She will be making you jealous all the time. This may not seem like a problem to you at first, but later, you'll see how annoying it can be. It may come as a surprise to you, but Slavic girls are gorgeous. And this trait can't be hidden. When dating a Russian girl, you have to be ready for other men admiring her beauty. And the fact that Russian women have a completely different notion of style compared to ladies in other countries makes things worse. They dress so flashily that you need to be blind to miss such a beauty on the street. But on the other hand, for Russian girls, dating means loyalty to their boyfriends, so the chances of your Slavic beauty cheating on you at some point are slim to none.
7. She is too suspicious. It's hard to build a strong and stable relationship with a Russian woman even if you date in real life. Sure, a lot of girls from Russia dream about foreign boyfriends, but most of them won't make any steps until they are completely sure that you're a worthy companion, so be ready to talk for hours, convincing your companion of your intentions.
We do hope that the information we provided you with is useful! Love is waiting for you – just give it a chance to occupy your heart.