Today you live in a happy marriage, but the next day, you may experience something that destroys your relationship forever. No one is immune to this. Unfortunately, there are so many single mothers as well as single fathers.
Imagine such a situation: you meet a wonderful girl, you like her very much, start dating (flowers, movies, and everything like that), you already think – this is it, a true sign of faith. But suddenly you find out that your new girlfriend has a child. Dozens of thoughts come into your head. What to do? What's to be done?! Do not worry, things are never as bad as they seem. Let's talk about dating a single mom, what problems and difficulties you may face, and what tips can help you in dating single mothers.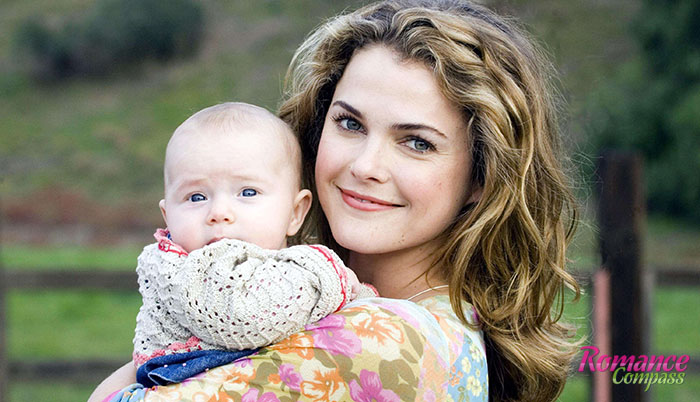 Problems You May Face Dating a Single Mom
Many people think that no one wants to date a single mom. But this is not the case. For modern society, single mothers are becoming commonplace. But dating single moms is not as easy as it sounds since such a woman is different from the girls without children. After all, she bears the burden of responsibility on her shoulders not only for herself but also for the careless father of her child. However, it does not mean that you need to run away from such "independent mothers," you just should find the right approach to them. After all, these are ordinary women who build a career, look after themselves, and take interest in men. There are the main problems you may face in single mom dating.
She may have less time on you as her kids are the priority
A man who dates a single mom will always take a back seat, and he should accept this fact. The needs of the child will always be a priority for every woman. And it's just silly to compete with a baby.
Dating as a single mom is very difficult. After all, a day of every single mother is planned down almost to the last minute. A woman will have to put a lot of effort to fit at least one hour for a date with you into her tight schedule between cleaning, cooking, walking her child to school, and spending time with her kid. Moreover, she still needs time to make herself look presentable, go to the beauty salon, fix hair, and have her nails done before a meeting with you. Therefore, respect the time and effort of a single mom. If you agreed to meet at 19.00, then come 5-10 minutes ahead of time. And when she says that she needs to be home by 10 pm, then do not delay her, persuading to stay a while longer. A single mother will appreciate a punctual and conscientious gentleman. So, it is a good piece of advice on how to date a single mom.
It's hard to make plans
A single mom has more responsibilities, problems, and stress than a girl without children. Moreover, she has much less leisure time. What is the most important thing in the life of a single mother? That's right, her baby! And the child will always come first for her! So, it will be a little difficult to make plans for your common pastime, especially in the early stages of a relationship. You should understand and accept this fact if you want to create a close-knit happy relationship with a single mother.
You may contact her ex (and so does she)
This is one of the most difficult moments of dating a single mom that you need to accept. Some men cut their loose from the family without leaving a trace, and a child does not see their father at all. Undoubtedly, such a turn of events is better for "new dad." But more responsible men continue to communicate with children after the break-up of relationships with their mother. Sooner or later, there comes a time when the former partner and the current man have to get acquainted with each other. It is important to remember that relationships with the ex are maintained solely for the sake of the children and their good. So, you should show wisdom and stop being jealous.
Benefits of Dating Single Moms
According to statistics, 50% of marriages end in divorce. Therefore, when a man meets a woman, it is quite possible that she is a single mom. In such a situation, many men begin to wonder, "What to do? Should I leave her and find a girl who does not have children?" In fact, dating a mom has some advantages.
She is looking for serious relationships
When a woman has a child, she behaves with men differently than a girl without a child. She is more responsible than her younger and childless "rivals" and looks for a reliable man who could take care of and provide for her and her child. At the same time, she is less demanding of the appearance of a man but draws attention to his material and internal well-being.
She is independent and skillful
A woman who remains alone with a child finds the strength to stand on her own feet and becomes independent. She could become a single mother for various reasons. Most likely, she learned from it and began to understand relations and the reasons for their break-up better. When a woman has a child, she makes sense of social bonds and healthy romantic relationships, she is generous, caring, skillful, and responsible.
You can become special for her because you may become close to her kids
If a man loves a woman, he loves her child. And all his actions will show it. The child is the most valuable thing in the life of a single mother. Therefore, you become very special for a woman when you become intimately linked to her child. After all, you surround them with warmth and care, but at the same time, do not try to replace their father (a fairly common reason why children do not like their stepfather – his desire to become a new father for a child).
Where to Find a Single Mother
A man may have many reasons to look for a single mom. But the desire to create a happy family with such a woman deserves only approval and respect: it is useful for both the woman and her child. After all, the right choice of a partner has a significant impact on the raising of a child. However, most people do not know where to find a single mother. So, we would like to bring to your attention 3 best places where you can find such a woman.
Parks and playgrounds
What comes first to your mind when you think of children? Where do you see them most often? That's right, playgrounds! If you want to find a single mom, you should look around various playgrounds and parks. The most important thing is to not frighten a woman and her child with excessive persistence. You should learn how to approach women in such places.
School and community events
A good mother always tries to keep an eye on the achievements and academic progress of her child. Even if a woman has very little leisure time, she will always find some time to come to school and learn about the academic excellence of her child. A single mom cares about the social life of her child, so you can find her not only at school but also at various community events.
Online dating sites for single parents
Nowadays, dating on the Internet is gaining more and more popularity. There are many online dating sites for acquaintance and chatting of single parents. The convenience of this method is that it allows single fathers and mothers to not waste their time and energy on people who are not ready to accept their child. Also, on the Internet, you will have no problem with telling a new acquaintance about your child – there is all the information about you in the profile. Moreover, you can even discuss any domestic problems and life situations with the help of multi-topic forums.
Tips to Date a Single Mom
Offer her support but don't overdo it
Single moms, whom you love and admire, became so strong because they had faced a whole array of problems and coped with it. They tried thousands of different ways to solve problems – but they did it! Single mothers are superheroes! However, a woman always remains a woman. Every single mom always wants to feel the support of a beloved man, so that he can help her at the moment of need and care for her and her child. Therefore, support a single mom, but do not overdo it if you are just starting to build relationships. On the contrary case, her child may think that you are trying to replace their father and will not be ready for such development of events.
Don't tell her how to bring up her own child
If you start telling a single mom how to raise her child from the first meetings, this is not going to end in anything good. You should realize that "motherhood" is her territory. She knows better what is good for her child. Therefore, do not be surprised that she meets you with hostility when you teach her which vaccinations should be done to the baby or what school will be better for them. Thus, you trench on her "motherhood" territory. Moreover, it can cause bad associations with the ex-husband or his parents, who constantly give advice about parenting. Remember this single mom dating advice if you want to create a long-lasting relationship.
Avoid conflicts with her ex
One of the most important tips for dating a single mom is to avoid conflicts with her ex. Moreover, you should not discuss her ex-spouse and his relationship with a child. Believe us, it is better not to meddle in their affairs. Of course, you cannot avoid such conversations because women tend to pour their heart out and discuss painful problems. In such situations, you should just listen to her and not to give advice, which can then count against you.
Don't speed up the relationship with kids
This applies to guys who do not want serious relationships. It often seems to them that they need to get acquainted with the child of a woman they are dating. Believe us, a single mother will feel much better if her baby does not know about a man who prefers to stay away from their family. Be sure that single mom would prefer to remain silent about your existence than to explain to the child that Uncle Ben cannot go to the circus with them.
Be ready for challenges
It is the best how to date a single mom advice. Although a single mother seems strong, she still wants a man to protect and look out for her and her child. Therefore, her beloved one must be strong – that is, one who can not only stand ground but also admit his mistakes and listen to the opinion of his woman. This is a man who meets troubles halfway and does not consider a child of the former marriage of his woman as a burden.
Moreover, a man needs to win not only the heart of a woman but also the sympathy of her child. And if he may face no special problems with a five-year-old boy (girl), then it is extremely difficult to gain the affection of a modern teenager. The difference between happy and unhappy people lies just in their ability to cope with life difficulties. Therefore, if you really want to build a happy family with a single mom – be ready for such difficulties.
Conclusion
Well, we hope this article has helped you find answers to the troubling questions, and you understood what you need to do if you fell in love with a single mom. In conclusion, we would like to summarize: a single mom is a very caring, skillful, faithful, and loving woman. She needs a serious relationship and a reliable man. The main thing is to be honest with yourself – if you do not love a woman or feel that you are not ready for any commitment, tell her straight about it. Go away, do not wreck her life!