Why are western men so obsessed with the idea of dating Russian girls? The first wave of interest was caused by mere curiosity because Russian women were something exotic for western men. Some men wanted to marry Russian women as a charity act, as the fall of the Iron Curtain disclosed former Soviet republics in the most lamentable state of economy.
The second wave of interest came much later when men got a deeper understanding of Russian vs American cultural peculiarities. It turned out that there is a significant difference between Russian and American women.
So, if you're interested in women from Russia, you should learn every aspect of Russian girls vs American girls.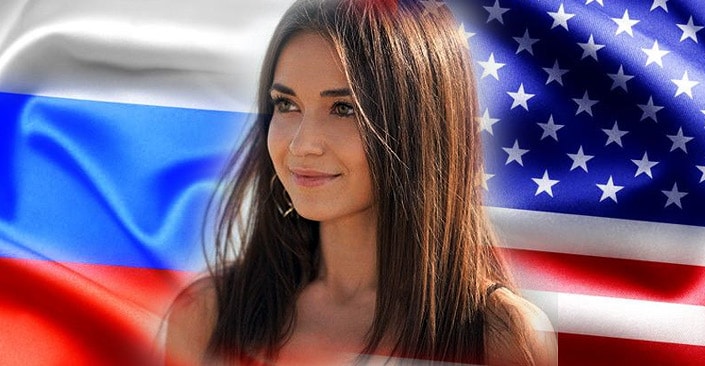 Emancipation
The first aspect of Russian women vs American women is the impact of feminism. If the feminism is reigning in the west for over half a century, things are way different in Russia. Despite all of the feminist movements in the 19th century, Russian girls are a far cry from their western counterparts in terms of emancipation.
American women are emancipated thus they are more career- rather than family-oriented. Women building a successful career are a usual thing in the United States and other western countries. There is an increasing number of families in which a woman takes the role of the main family's supplier, while a man does the housekeeping and babysitting.
The reason why feminism had a lesser impact on Russian women is rooted in their patriarchal upbringing. Girls are taught that the man is the main figure in their life, and their main goal is to become a good wife for her husband.
Still, Russian women have experienced what can be called 'forced emancipation'. According to the official data, over 20 million of Soviet people had been killed during World War II, with a vast majority of them being men. As a result, women were forced to take care of their families on their own.
Dating
Dating is another aspect of Russian culture vs American culture. Emancipated and self-sufficient American women often pick up guys without waiting for them to make the first move. Thus, it is much easier to approach them. When it comes to Russian women dating, things are way too different. Women in Russia are known for their traditional views on dating. If you want to meet a Russian girl in real life after chatting with her, be ready that it won't be an easy and short road. On average, it takes a Russian girl a few months of online dating to understand that she really likes you.
Things are not going to develop faster after that. First of all, if you want to make a good impression on her, you need to arrange your first date on your own. To do it in the best way, you need to understand what she likes and what kind of the first date she would enjoy.
Russian women are never the initiators of dating, they wait until men make the first step.
Gift and flowers are also important when you're into Russian girls dating. For Russian women gifts are the expression of your attitude towards them, thus any flower or any kind of gift won't do. If you want to impress a Russian woman, you need to meet her expectations.
Attitude to Family
Emancipation took over the western world, thus child-free movements are common there. Western women who are obsessed with their careers often point out that they don't want to have babies because they just won't have enough time to take care of them. Still, some women are successful in combining both family and career.
The family remains the top priority for Russian women. Due to the patriarchal upbringing, woman's second goal after becoming a good wife is to become a good mother.
A family without children is an incomplete family for Russian women. Russian woman feels like a freak if she can't deliver a baby.
Also, Russian culture is known for self-sacrifice. In women, this aspect turned into complete commitment and devotion to their families and their children. That's why Russian women are considered to be great wives and mothers.
Appearance
The United States are known for the cult of own comfort so American women rarely try to impress their boyfriends by how they look. A typical American girl goes out with a minimal makeup wearing casual clothes. This is mainly because the inner world and life achievements mean for American women more than their look or outfit.
While Russian women also consider inner world more valuable than appearance, their appearance means a lot for them. There's a Russian proverb which can be translated as "Met by clothes, seen off by mind". In real life, it is hard to make the first impression by your intellect because at first you will be examined visually.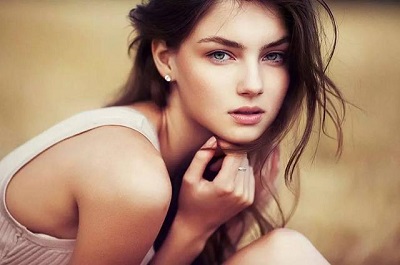 A typical Russian girl won't leave her home without a makeup. Russian women spend a lot of time taking care of their appearance. Russian women like fashionable clothes. Moreover, Russian ladies wear expensive dresses and high-heeled shoes on a daily basis. In Russia, you can often see women in expensive outfits on the public transport. Such attitude to appearance mixed with Russian girls' natural attractiveness makes western men crazy about them.
Education and Religious Belief
Education in the American culture is not as compulsory as in Russian culture. Education was kind of prestige during the Soviet times, and for the vast majority of people graduating from the university was the main goal in life. The vast majority of women in Russia are educated, having bachelor's or master's degree. Over 80% of Russian school graduates enter the university.
Religion is one of a few things that Americans and Russians have in common as religion is highly important for both of the nations. The vast majority of Russians are orthodox Christians. Although the religion is important for Russian women, because of the self-sacrifice aspect of their culture, they are flexible. In terms of marriage, she won't insist on converting her husband to the Russian Orthodox Church. Because any Russian woman is ready to leave everything for her man, she would be eager to convert to his faith, be it another denomination of Christianity or a different religion such as Islam or Judaism.