Romantic relationships play a huge role in every human being's life. In particular, a typical Russian woman sees the sense of her life in love: she wants to give it to a man of her dream and be adored by him. A great many foreigners from different countries today seek the opportunity to meet a Russian bride as they know those girls are very loyal, beautiful, and family-oriented. But how to attract such a woman to you? What are you supposed to provide her with? Let's explore what Russian ladies really aim to get from you!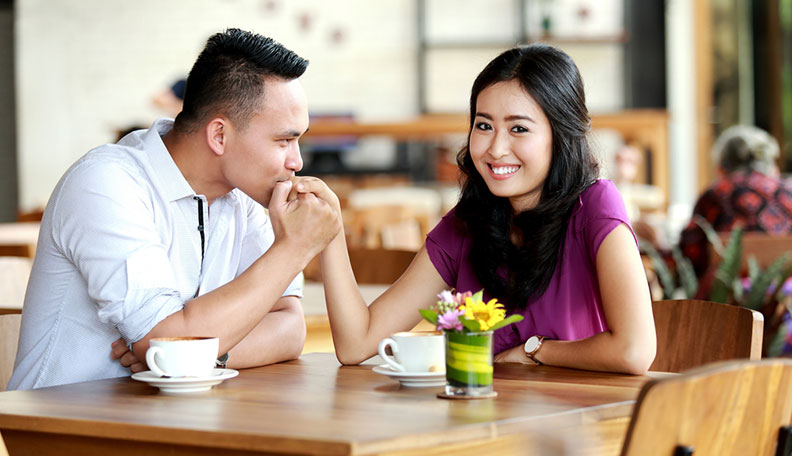 Romance
We live in the era of utilitarianism. Contemporary life is busy and full of difficult tasks we have to manage daily. In a world like ours, there's not so much place for fancy stuff. Girls in the West follow modern trends of living; furthermore, they are affected by feminism ideas. Russian girls still think there are things more important than building a career. In a relationship, a lady from this country wishes to get sufficient amount of romance – it means you should woo her in a sophisticated manner, amaze her, and make her dreams come true!
Amusement
Life can't encompass serious matters only. There is also a place for some joy. We know no women who'd be into hostile and sullen guys. Representatives of the fair sex look for sociable and welcoming partners. A typical Russian girl does everything possible to keep her man in high spirits – pay her equally! Strange as it may sound, long personal conversations are one of the most favourite entertainments of Russian ladies. On the other hand, they love having fun very much so be able to vary the tone of your interaction.
Devotion
As you might already understand, faithfulness is highly essential from the Russian viewpoint. These women were always famous for being devoted lovers following their men no matter what happens. And they expect the same attitude from their partners. If you are dishonest with your Russian girlfriend, it will extremely hurt her. You see, when a lady like this meets her significant other, she gives everything she has to this person. But you are also supposed to treat her this way!
Care
One of the most desirable things for women is attention. We'll bet any man seeks a caring female partner. Ladies struggle to find exactly the same! Romantic relationships are a huge part of a regular Russian girl's life; therefore, she wishes to be the centre if her man's world. Not that you have to be around her 24/7, that would be absurd. However, let her know you are present and ready to take care of your woman.
Sense of stability
Whether we like it or not, we live in times where the border between genders disappears. Ladies get more and more independence so they tend to be completely self-sufficient. Yet Russian women still differ from their Western sisters: they remain feminine. An average Russian girl will expect you to court and protect her. In her native culture, a man is considered to be the main earner in his family. Moreover, he should be in charge of his wife and kids.
Respect
Although Russian society is rather traditionalistic and men play the leading role in local life, their women barely agree to take the backseat in relationships. Besides, they also struggle to receive the best education possible and get great jobs. In general, Russian girls are versatile and have a plenty of hobbies. To be a lover and a friend of such a lady, you should respect her interests and ambitions and encourage her self-development.
True love
The concept of "love" is one of the main in Russian culture. These people are very concerned about true feelings that a man and a woman should have towards each other. Other significant concepts here are "destiny" and "soul" – and they are directly linked to love. Russian women are convinced that true love happens only once in a life and brings two soulmates together. If such a lady meets a special man, she understands that it is her destiny to always be by his side.
Serious intentions
Russians believe that the main goal of any woman's life is to become a decent wife and mother. Since early childhood, local girls learn the secrets of housekeeping from their elder female relatives in order to prepare for the role of the keeper of the hearth. That's why they search for men who can ensure her safety and happiness. Dating isn't just a way of having fun for them! It is a way to find their one and only lifetime partner.
Understanding
If you have never heard about the mystifying Russian soul, it's time for us to tell you about it. Russians possess numerous moral qualities and it's natural for them to spend time on long serious discussions. Psychology of Russians may seem complicated to foreigners who prefer talking about their inner problems with a psychoanalytic. Yet if you really want to date or even marry a Russian girl, be ready that she will become your personal psychotherapist and will require the equal attitude in return.