Often young people get acquainted via the Internet, and only then, if they are interested in a person, they make an appointment to meet in real life. But for this meeting to take place, it is necessary to know what to talk about with a potential partner.
What to talk to girls about while dating? How to talk during the first meeting - loudly or quietly, with a cheerful face or with a serious one? It is necessary to try all of these options. If you tell a girl the funny story, then tell it vividly and loudly. And if you want to shorten the contact distance between you, then you should speak quietly, but don't make her ask you to repeat. Such an approach can create the appropriate atmosphere for your first date. Soft, inspired voice, slightly defocused gaze, adjusted posture, and breathing, curious look, mirroring the gesture. In general, paying attention to your voice, you can easily track if she likes the timbre of your voice and way of speaking. It is the most important part of communication as the voice is the first thing which most of the girls pay attention to in the beginning.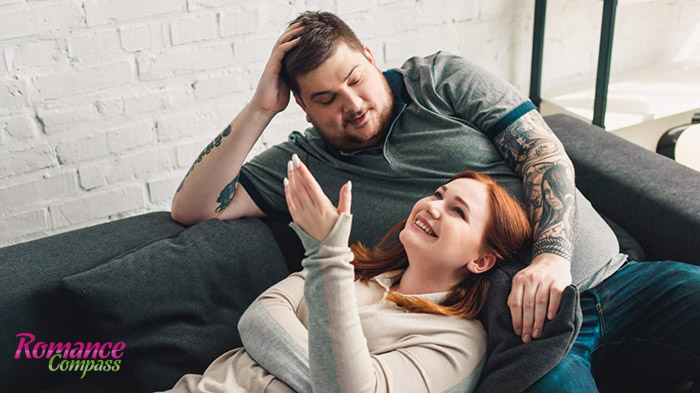 Difficulties in Communication with Young Girls
When you have already found the girl with whom you want to start a reliable long-lasting relationship, it is important to keep in mind that the generation gap between partners can frequently lead to quarrels and variance in views. Older and more experienced men should be extremely patient with young and energetic girls who can hurt her partner with words when defending her position proving that she is right. Stubbornness is the privilege of the younger generations. That is why, as a more experienced partner, you should be the person who stops any quarrels and prefers compromises. Also, younger girls have specific tastes, that quite often may seem to be unjustified. Don't judge solutions and decisions made by another person as you were the same. Being a couple is much more important than losing your patience because of minor differences in views and tastes. Moreover, older men must be ready to keep the rhythm of life of their younger girls. These energetic daredevil women can shock you with the number of desires and whims.
Common Rules for Men to Talk to Young Girls
It is an art to communicate with a partner, fully understanding his/her points of view. That is why every man should learn to talk to girls to become closer to mutual understanding. It is not necessary to try to look better, to say that you have a huge apartment, a perfect job, and a brilliant life if it isn't true. The truth will be revealed sooner or later, and you will be disappointed by the outcomes.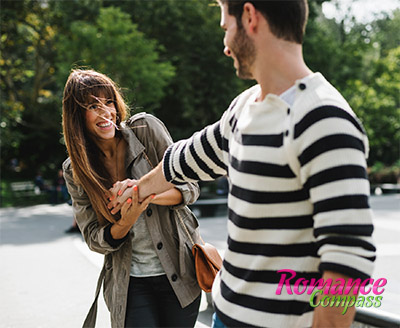 It is not necessary to talk about yourself a lot. To become more aware of her everyday life and preferences, ask her questions. If you want your relationship to move to a higher level in the future, you should not tell the girl about your former relationships. You should not be interested in your partner's past relationships as well. Also, not all girls will support a conversation on an intimate topic. And while you do not know each other so perfectly, it would be preferable to avoid such conversations.
It is necessary to find such topics for conversation that will be interesting for both of you, and only then you will get an opportunity for further relationship development.
How to Start a Conversation with a Girl?
There are a few easy tricks on how to talk to girls first so that you would look more attractive and interesting from the very beginning. On the contrary, if you ask where she works, the maximum you will get is the name of the company.
But if you try to find out what she enjoys the most about her work than she might tell you a lot about her professional dreams. Listen and memorize interesting detailed answers about the image of her future life. Plus, she will be curious enough to answer non-trivial questions. The whole point is how exactly you will ask her what you would like to know. Younger girls like those men who can make them surprised.
What Ways to Talk to a Girl Can You Use
Talk to the younger girl about traveling. Even if she hasn't visited too many countries yet, she will be interested in listening to your stories about your previous touristic experience. Ask what places she visited, what she liked most there, where she would like to go back. Are there places where she would like to go in the future? You may offer her to travel somewhere together. After a mutual journey to an unfamiliar country, you will better understand each other, and searching for topics for discussion won't be a problem anymore. You can safely tell her some interesting things from your previous travels, something that would really surprise her. Tell her so that she would eager to travel with you.
Another topic for discussion is the childhood. Talk to her about her childhood. Sometimes it is very good if communication with the girl is based on some sentimental details, for example, about some cute and funny stories from childhood. Such topics help create a feeling of trust between partners. And you can safely continue the conversation on any topic. If you tell any family stories or traditions, then you will surely conquer her heart because every single girl is curious about how you interact with your family.
Also, talk to her about books and movies. Tell her about the last book that impressed you the most. Offer to watch a new cool movie at the cinema (not an action movie, but something interesting and meaningful). Ask her about her favorite author. And if she sees that such topics are interesting to you, that you learn something new, then she will be ready to take a closer look at your life experience.
Touch on deep and emotional topics. To evoke some emotions is always a good trick that she will surely remember. Then you will turn your date not into the simple and boring conversation, but something much more meaningful. You will let her know that you are interested in her. That you can support her in difficult situations and that the generation gap between you means nothing for you.
What not to Talk About with the Girl?
Some topics should never be spoken on a date if you don't want to spoil it. You see a beautiful girl in front of you, you have a beautiful evening ahead, and suddenly you spoil it with all the latest news from politics. Your political views may be too different, so starting this topic may only spoil your date and leave negative experience. At the very least, her mood will be spoilt, and if she adheres to the opposite point of view on certain things, you may even quarrel.
Also, never discuss religion. Believes she in God or not - it doesn't matter if you are ready to sacrifice the prospect of your relationship for the sake of your curiosity. There are plenty of topics that are a million times more interesting than this one but won't create discomfort. You know that your main task is to make her feel relaxed as much as possible while talking to you, instead of sitting in a bad mood trying to prove her views.
Moreover, never discuss former partners. So many guys are wrong about that. For some reason, they remember their exes, presenting them in the most unfavorable light. For example, they begin to say something like, "My ex was such a nasty person, forbade me everything, and controlled me" and so on. Believe me, in this situation, you look like you can be easily controlled. Such topics will also give some reason to think twice whether you are the right partner.
When going on dates, talk to young girls carefully. Don't mention your previous relationships. Make a girl trust you and be confident that you won't tell anyone some secret things about your dating. Everything you discuss on your date should be a secret of your two.
Stop being afraid that the generation gap between you and a younger girl can break everything from scratch. People of different ages can easily find each other to be perfect partners if they trust each other and consider each other to be interesting interlocutors. Be open-minded and stay yourself - these are the best ways to attract the attention of a beautiful young girl.