Busty curvy women are beautiful! The popularity of skinny models in the past of the fashion industry has led to an increase in anorexia and even deaths. Doctors around the world have sounded the alarm. At some point, in the West, there was even a problem with the birth rate. After all, it is quite difficult and risky in terms of health for thin women to bear a child.
The fashion industry has imposed a stereotype on society over the years, according to which the ideal of beauty was a skinny female. Yet today people reconsider their prejudices towards curvy women and beauty standards are no longer so limiting. Vivid examples of the new wave of self-love are a celebrity Kim Kardashian and a singer Jennifer Lopez. These beauties are quite hot curvy women, they have wide hips, full breasts and at the same time a thin waist.
What are more, studies show that thin women attract mainly young men. And mature men, as a rule, prefer girls with feminine forms. After all, a curvy figure is a guarantee of health and the ability to have a child. So, the size is not of such importance for modern men who want to meet single women. Personality and inner charisma are what matter. In our article, we will try to prove to you that being curvy is only a big advantage today and that the hottest plus size models conquer considerably more hearts!
Curvy women attractiveness - all the truth about it.
In fact, male preferences lie deep in the unconscious, they are laid down by genes - it is not for nothing that the fat mass in bodies of men and women differs by ten percent. A woman needs a larger percentage of fat in order to be able to give birth so that the hormonal background is normal (when a fat mass is low, menstruation may disappear).
Consequently, men unconsciously seek out those who are "healthier." In Africa, the standard of beauty is a full girl with wide hips. But no one talks about a saggy belly, on the contrary, the smooth, rounded lines of the hips and full breasts are beautiful and sexy.
Symbol of femininity. American psychologist Devendra Singh discovered that thin waist and round hips are symbols of female beauty in 18 cultures. And, as it turned out, the contrast between the waist and hips makes a woman in the eyes of men much more attractive than her large breasts.
Rounded hips are a guarantee of femininity. However, during maturation, fat can accumulate in this region. And it is provided by nature itself. After all, fat in the thigh area is a stock of calories in case of pregnancy and breastfeeding. A curvy woman is sexier. For a man, how a woman behaves during sex and whether she likes her body is much more important than the size of her clothes. Being skinny doesn't mean attractive. Spontaneity, sensuality and the ability to enjoy life are the traits that men like.
Women, whose weight is 5-6 kg higher than normal, have a stronger libido than thin women. In addition, such girls value sex and close relationships with a man more. Of course, there is a golden mean in everything. Indeed, obesity males it harder to maintain high physical activity, especially sexual.
Emphasizing the merits. If a girl is the owner of magnificent forms, she can make focus on her advantages: not wear too wide or tight clothes, emphasize her outstanding shapes and put on sexy underwear. No insecurities! Top plus-size models have shown the whole world how magnificent the female body can be. This has fundamentally changed the lives of millions of women around the world, including their sexual behavior. Finally, they realized that they should not be ashamed of their bodies.
Plus-size models come into fashion again. By loving themselves for who they are, women simultaneously increased their attractiveness in the eyes of the opposite sex. After all, if a lady does not consider herself attractive, then she is unlikely to cause interest among the gentleman. That means the main secret of the plus size women is that there is no secret! Women especially should love themselves in whatever shape they are currently, work on their bodies if they do not enjoy something or emphasize what they own. But it is exactly the confidence and charisma that makes women attractive and desirable.
10 hottest plus-size models
Although it is said that men fall in love with their eyes, in fact, completely different qualities conquer their hearts. It is important for any man to feel comfortable and loved near his woman, it is the way she treats him that matters. And appearance is definitely not of the greatest importance in this matter.
Gone are the days when models were selected according to certain parameters. Not so long ago, plus size bikini models were a curiosity. Headlines like "The first plus-size model adorned the magazine cover", "Watch the advertising campaign with non-standard girls", etc. often appeared in the press. Now you won't surprise anyone! For our generation, Ashley Graham is the second Kate Moss. But this curvy girl is not the last (however not the least either) in the industry. We want to introduce you to the brightest, most stylish, up-and-coming and recognized plus-size models as well as give you all curvy models Instagram nicknames and quotes from the girls themselves.
Markita Pring
@marquitapring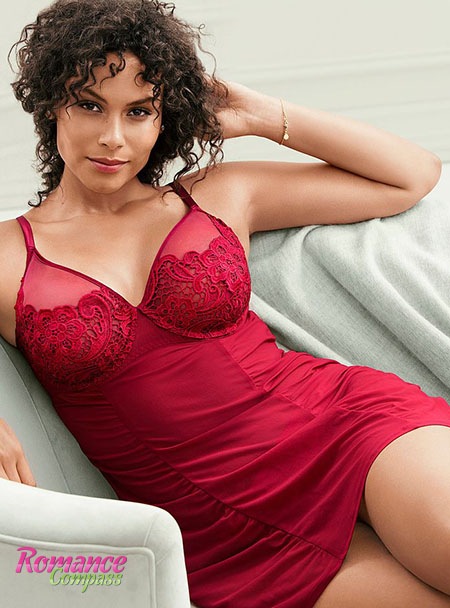 Pring represents one of the most respected modeling agencies in the world - IMG. The girl got into the industry at the age of 15 and now can boast with such considerable achievements in her biography as a collaboration with Jean-Paul Gaultier and Christian Siriano. But even this isn't all. She has run ad campaigns for the brands Levi's, Lane Bryant and Macy's. World's biggest magazines love Markita too. She managed to get on the pages of V Magazine and Vogue Italia. Every day she proves that women should not be judged based on how much they weight and ruin stereotypes. All that we can say is "good for her then!"
«The media and the fashion industry are manipulating, making us believe that there is only one type of body - skinny. Most people in this world will never be as thin as they are told to be».
Denis Bido
@denisebidot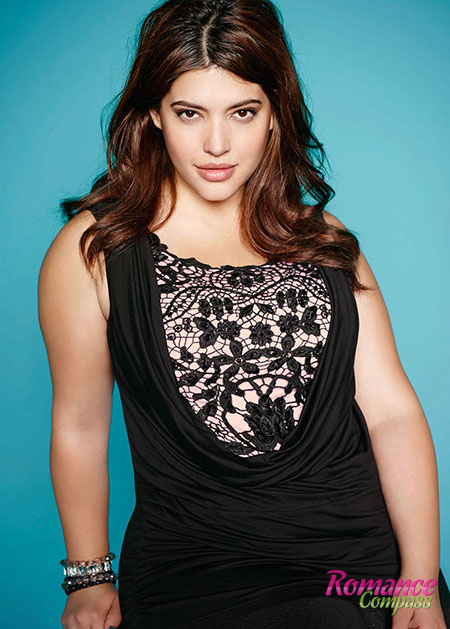 Denis was born in Miami, where the cult of a perfect body reigns, but, unlike her thin friends, she managed to achieve real success. At 18, the girl had to abandon the dream of becoming an actress (casting directors asked her to lose 5-10 kilograms). But it was this decision that brought her into the world of fashion and made her one of the most famous plus-size models. So far, Bideau's track record is relatively small - ad campaigns for Lilly Pulitzer, Lane Bryant and Forever 21. But she is already widely known and we believe that she has a great future.
"I have never felt so much responsibility as before talking with my daughter, whom I am trying to teach that there is nothing wrong with being yourself. I know that these ideas are being instilled in every new generation, so my job is to be that voice. To tell her that she is beautiful and that she will be able to achieve what she wants."
Filomena Kwao
@philomenakwao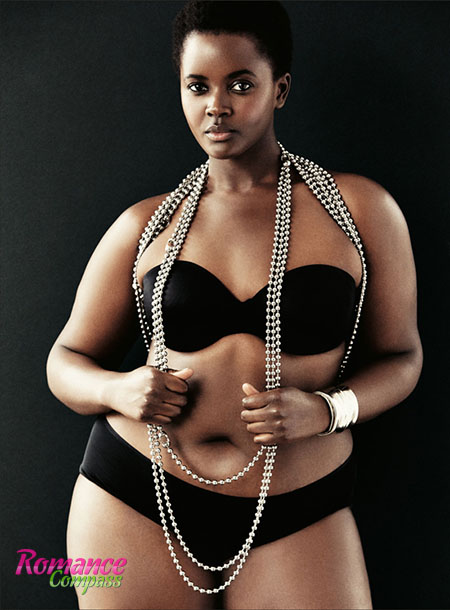 Thanks to a great friend, who invited Filomena Kwao to a nationwide model contest, the girl was noticed and received her first work contracts. Among the most striking offers is campaigns for Chromat, Lane Bryant and Fabletics, as well as shooting in the special edition of Beach Sports Illustrated magazine. They're still not so many black plus-size models, so we wish Filomena a success!
"Self-confidence is the realization that the sky will not fall down after I put on my shorts or bikini. I'm still beautiful."
Paloma Elsesser
@palomija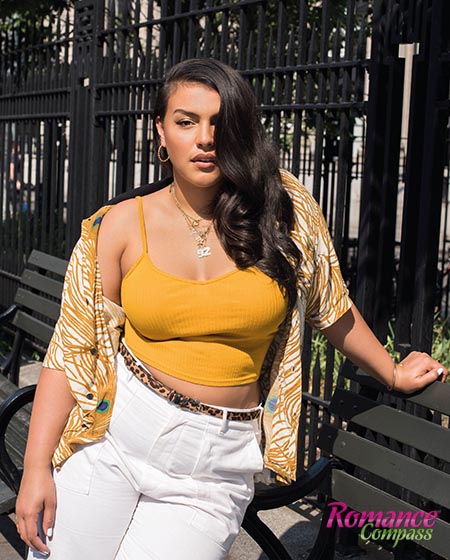 Paloma could hardly have expected that moving to Los Angeles would turn her life upside down. Had she just arrived in this city to study psychology and the English language, the famous makeup artist Pat McGrath noticed Paloma, and it started. First Elsesser was invited to take part in the Eckhaus Latta show, then she became Rihanna's muse, who invited her first to collaborate on Fenty x Puma, and then on Fenty Beauty. And her last beauty campaign was already for Glossier.
"When you watch the fashion shows, you can count "colorful" girls using the fingers of one hand, but you can't even count girls of different sizes – there is hardly anyone. Not enough variety."
Liris Crosse
@lirisc
Cross entered the history of the Project Runway show as the first of the curvy models to win. Cross's career looks promising: in addition to the catwalk at New York Fashion Week and the appearance on the cover of the American Marie Claire, she also signed a contract with lingerie brand Curvy Couture Intimates.
"Some consider fat people or large people grotesque. We must be invisible."
Candice Huffine
@candicehuffine
She is the former beauty queen and one of the first plus-size models, thanks to the efforts of which we have more variety on the covers of magazines and the catwalk. She began to climb up the model ladder at the age of 16. First, it was an advertising campaign for Lane Bryant, and then a successful year of 2011, which was marked by the cover for Vogue Italia (she was the first "plus" girl in 10 years). After that, Huffin appeared in CR Fashion Book, Vogue USA, Harper's Bazaar and dozens of other reputable magazines. Later, she was working with designers Christian Ciriano and Prabal Gurung. Another great achievement by Candice is shooting for the legendary Pirelli calendar.
"Every time you can debunk a myth or destroy stereotypes about a body that, in the traditional perception, cannot belong to a model or a runner, this is a huge victory."
Georgia Pratt
@jojacalled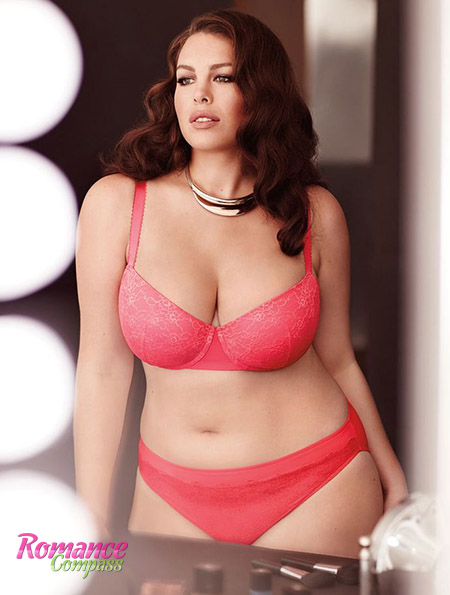 Georgia was born and raised in Auckland, New Zealand. Her interest in modeling came immediately after receiving a degree in clothing design - the girl tried to study the relationship between the two professions. For the first time, she tried herself as a model after the influence of their close friend - he approached her during a barbecue and offered to star in an advertising campaign for an indie brand. Since then, Pratt hasn't left the covers of magazines for long: advertising campaign of Lane Bryant, Christian Siriano or Tome, shootings for Elle and even Dazed Korea are a regular part of her work now.
"It's a certain luxury to wear large-sized beautiful things when well-known brands rarely sew clothes for people like me. Sometimes I had to wear something that was not big enough for me."
Sabina Karlsson
@thesabinakarlsson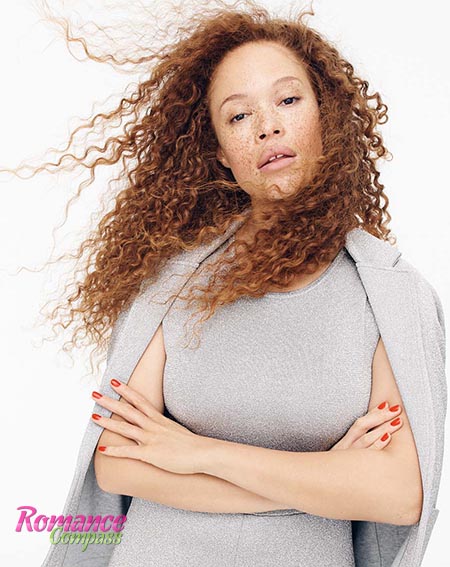 Karlsson is a child prodigy from the fashion world. The girl first tried herself in the modeling field at the age of 4 when she was noticed by a scout at the hairdresser's (oh, these curls and freckles couldn't pass unnoticed!). A professional liked Sabina so much that she made it possible that the girl could connect her life with this profession. Sabina is now in the Premier League of curvy models - in her portfolio, you will find works for H&M, Levi's and Lane Bryant. Karlsson also participated in shows of such eminent designers like Betsy Johnson and Jean-Paul Gaultier.
"Now that the market is more flexible in relation to people who are different, I hope that designers will begin to attract large girls, girls with small stature, girls with different skin colors."
Alessandra Garcia-Lorido
@lessandragl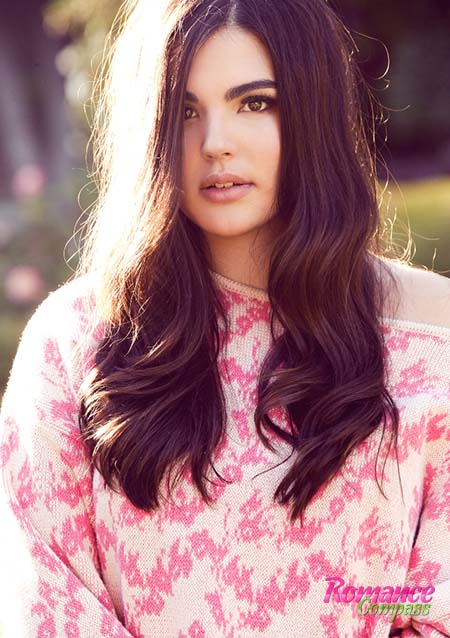 Alessandra is one of the lucky ones to sign the IMG contract, and she was very lucky to be born in the family of a talented actor Andy Garcia. It was thanks to her father that she went to New York to study cinematic art, but life turned out a little differently and the fortune was definitely on her side. At the moment, Alessandra appeared in the advertising campaigns of Lane Bryant and Target, and also worked with Christian Siriano, H&M, Forever 21 and Wet n Wild.
"Variety when it comes to the catwalk - it sounds great, and I think that this is the future. But it is also tiring. It's hard to catch judgmental looks all the time. Sometimes at castings, I want to ask: "Does this look like a play to you?"
Iskra Lawrence
@iskra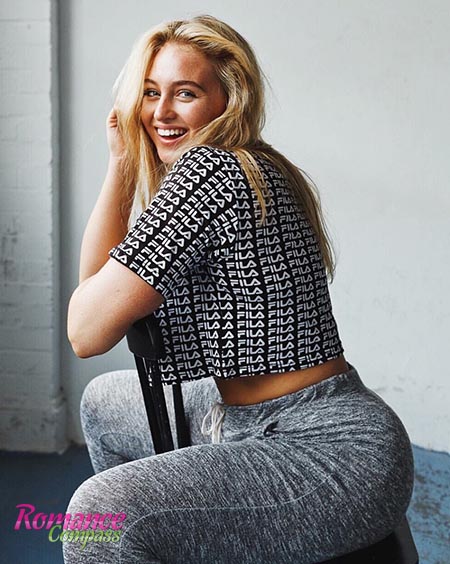 Lawrence dreamed of being a swimmer but became a model. Her career began as a teenager. Iskra was 13 years old when her mother sent her to the Elle Girl contest. She signed a contract with a modeling agency imposing very harsh conditions – when Lawrence grew up, her waist was 91 cm, and not 86, as they demanded from her. The agents were reminding her that her hips were too wide at every meeting. Since then, Iskra has repeatedly proved that her agency was wrong - she became the face of the lingerie brand Adore Me, and agreed to be shot without retouching for Aerie. Her business biography features contracts with Chromat, L'Oréal and Christian Siriano as well.
"Young girls just want to see someone normal in front of them. I am normal. For many years I struggled to become such, and thanks to this I was able to know myself and become who I am today."
Beauty is a pretty personal concept that is broad enough to suit all tastes. For some, beauty is standards like 90-60-90, some love very thin girls, others love sexy curvy models. Today, the cult of women in bigger shapes is gaining more and more popular because people are no longer afraid of being themselves. Girls who eat properly and regularly go to the gym may be shocked but some men really like overweight women.
It turns out that for some men it is much more pleasant to squeeze a squishy body than a pumped-up ass. In addition, according to what may boys and men say, they do not like women who constantly look after their shape and follow a diet. They will be unable to support them in such a silly life adventure as eating something simply delicious at night.
Putting all jokes aside, for many men, it is a chubby girl who can inspire and reassure their confidence that she will be a great mother of healthy children. Large breasts and wide hips on an instinctive level are associated with the ability to bear and give birth to a baby. Again, we are not talking about unhealthy obesity and tens of extra pounds. But when it comes to a figure slightly bigger than the norm, such women cause a lot of tender feelings in men and attract them with their incredible sexiness.