The industry of online dating is actively developing. Today you can find a service for completely different purposes - long-term relationships, short-term relationships, sex-dating, LGBT acquaintance and so on. Each new feature, which developers use, improves the quality of romantic services. Some of them remain unnoticed by users, and some create a completely new experience in the use of dating sites. We want to speak about one of these innovative solutions in this article.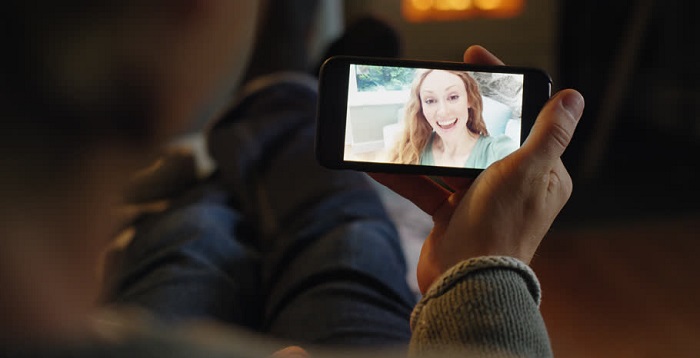 It would seem that nothing can be simpler - add video features and change the user experience to the side of almost perfect. After all, users of dating sites often face such a problem as the discrepancy between expectations and reality. We communicate with a person for a long time through a website or application, we like his or her photos and now, finally, we get to the very top - the day of the appointment is fixed. But when we arrive at the long-awaited rendezvous, we see not the person whom we were waiting for. Video chats effectively solve this problem.
Not all sites and applications use video yet. But we are sure that in the near future this will radically change. In the meantime, we propose to get acquainted with the list of the top 10 dating sites and applications that successfully use video on their platforms. Video chat girls is a future of dating!
Romancecompass.com Video Dating
Romancecompass.com is one of the biggest players in the modern dating industry. The site offers to date girls from Russia and Ukraine and has already helped thousands of people not only brighten up lonely evenings but even create happy families. This service actively helps both men and women - every step during the creation of a profile is explained in detail. The user receives detailed and simple instructions, thanks to which his or her stay on the site is pleasant and effective. For especially curious users Romancecompass.com created its own blog, where the authors of the articles tell about tricks, strategies, interesting facts and even about security. This blog can be called the most detailed encyclopedia of modern dating.
Recently the service launched the video chat function, which made Romancecompass.com even more popular. Now, users can immediately make the right conclusion about the candidate for the beloved title. Even a few minutes of chatting in a video chat is enough to understand if there is synergy between you.
The video chat interface is extremely simple and intuitive even for the inexperienced user. This function is not expensive and is available to anyone who wants to bring their romantic experience to a new level. By the way, frequent use of video chat gives bonuses in the form of discounts and other pleasant trifles.
If you need just a good Russian dating chat, visit romancecompass.com/video-dating/.
Zepeel
Zepeel is a real innovator in live dating online. The creators of this application were the first to decide to integrate video technologies in dating and eventually created a real masterpiece. Today Zepeel is a full-value platform with unique functionality. If you are tired of the constant flow of fake profiles and you absolutely do not want to play the detective, figuring out whose profile corresponds to reality and whose one is not, Zepeel is exactly what you need. Video gives excellent opportunities for verification of information about the user. You make a small video clip and attach it to your profile. Other users interested in your profile will be able to make sure that you are exactly what you imagined yourself to be.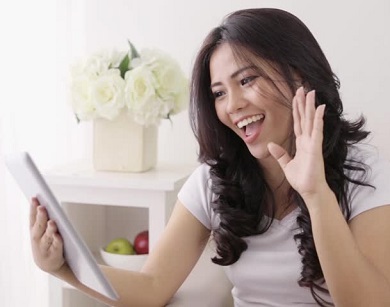 In addition, video chat gives you another significant advantage - you can organize the first date right online and get the impression of a new friend without leaving home. First, this kind of communication is less stressful for the participants - the feeling that you are not in close proximity to each other is liberating. Secondly, you get real sensations from communication, comparable to those that can be obtained from a meeting in real life and you do not need to spend time on the road or visiting a restaurant.
Sclubber.com
Every good dating app has the Main Idea. It is thanks to the Main Idea that the application either gets to the top of downloads / sales or disappears forever. The authors of Sclubber.com also have the Main Idea - to create such a platform that will give users a completely new experience. The main tool that will help achieve this goal is a video. The developers of the application believe that video chats should almost completely displace normal text chat rooms. After all, if you are focused on the result: the creation of a couple or even a family, you do not have the time and desire to communicate with fakes or scammers. Video chat reduces this probability to a minimum.
One of the main advantages of Sclubber.com is that it's free of almost all functions. You just download the application, log in and use the full functionality. The fact that you did not pay a few extra dollars does not reduce your chances of finding a partner and full communication - most modern applications cannot boast this.
At the moment, developers are working on the creation of functionality for speed dating, so that users are waiting for one more chic feature from the Sclubber app.
Hinge
Hinge is an application with a huge audience. The service was just fine, and only one fact overshadowed the beautiful picture: a large number of user reviews, which said that the quality of dates disappointed them in the end. The fact is that ordinary photos and communication with text do not allow you to create a realistic image of a potential partner. Then the developers of Hinge added the ability to post a video presentation of yourself directly in the profile. You can shoot a video and upload it to a profile or use those that are already placed in your Instagram or Facebook profiles.
In the near future, developers are planning to add a video chat function to further improve the quality of the service. By the way, videos are automatically turned on when you are viewing someone's profile.
Lively
Lively is the new offspring of the Zoosk creators. In this application, the video chat is absolutely free. According to the developers, the video should be used not only as a dating tool but also as a universal means of communication, adding an element of intrigue to communication. For this, the developers of Lively use the blur. Yes, you can completely hide your appearance and concentrate solely on the content of your conversation, and not on how you are currently looking and whether the falling shadows make your appearance too pale. As soon as you start a dialogue with someone, the effect of blur is activated, which gradually decreases. 40 seconds after the beginning of the conversation, it reaches zero and your interlocutor sees you in all the details. However, you can roll back the blur to 100% mark at any time convenient for you, balancing between anonymity and complete openness.
Users really liked this innovation. This approach made communication more meaningful and interesting.
Luvr
This cool application has set itself a noble goal - to put an end to catfishing once and for all. It sounds a little utopian, but the developers of Luvr are not one of those guys who say something just like that. They saw great potential in the video as a safe and most informative way of communication. While the creators of other similar applications thought how to implement this or that video function, the developers of Luvr decided to apply them all. It's worth saying that they did it!
Video functionality of the Luvr is a symbiosis of all the best that is on Instagram, Snapchat, and Skype. Thus, the developers have achieved the most effective way to reveal the functionality of the video. Now, before agreeing to a date in real life, users have the opportunity to explore the potential soul mate as much as possible. It is very important to know about the manners, views on life, the sense of humor of another person, so as not to waste time. So, if you want to video chat with girls and go on dates - use Luvr!
Match
The developers of this super application are going to add video content in the form of stories. According to the idea, this will help users talk more about their personality, which in general will have a positive effect on the application's performance. Indeed, a noticeable increase in the popularity of video content as a unit of information is already a valid argument in favor of integrating video into any social platform, and especially those that work in the dating industry.
Stories will last up to 60 seconds and the user will receive tools for editing them to make each video individually. According to research, this kind of content causes trust and interest in those who watch it. But the establishment of a high level of trust between users is one of the key tasks of any dating service.
If the launch of the new function succeeds, the developers promise to think over the introduction of the video chat in the Match app.
Bumble
The creators of Bumble also did not stay away from video trends in the dating industry. They recently launched the BumbleVID function - these are ten-second videos that are available to users within 24 hours, after which they disappear. This is not only a new kind of interaction but also a way to improve the quality of communication between users.
Soon, developers are planning to add some more features related to the video (perhaps one of them will be a video chat), but nothing is known about the details yet.
321 Chat
321 Chat is not a live dating online service in the classical sense. This is a site where people get to know and communicate with each other using classic and video chats. Although the service does not position itself as a dating site or application, most of its users are mainly engaged in establishing romantic acquaintances.
The site is divided into several chat rooms, where you can write to the general chat, send private messages or communicate via video with all users at once or with individuals.
Chatous
This service connects you with random people. You can communicate with the help of video, and with the help of ordinary text messages. Chatous is very popular as a tool for establishing new romantic connections via live video dating - both short-term and long-term.