Russian women are unlike any other women found anywhere on Earth, that is probably what makes them so desirable, but that is also what confuses men most. Pleasing your Russian girlfriend would take more than just charm and expensive presents, although some love and sincerity from you may do the job very well. Some men are afraid of them, as the rumor is that they are cold and it is hard to understand what they want. But in fact, it can't be further from the truth. We are all afraid of the unknown, but once we take a peek behind the veil of mystery surrounding it, the fear goes away. To understand the qualities that Russian women love men for, let's take a look at the ones they despise and detest.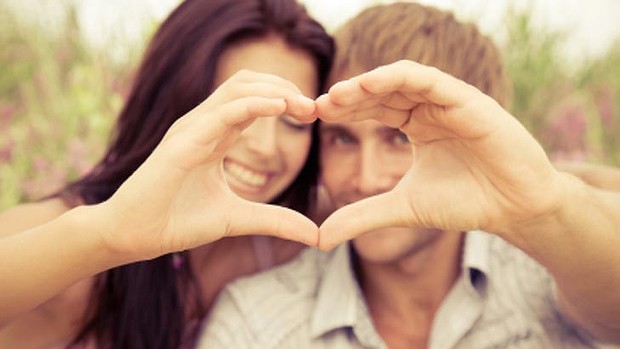 Russian men are dominant and tough; their women are very feminine and gentle. This order of things has long established itself in Slavic mindsets and resulting in certain behavioral patterns. Russian women expect their men to be strong and masculine enough to protect them and their family form any harm. They like men who act like gentlemen, holding the door open, carrying their shopping bags and treating them like queens in public. In contrast to their Western counterparts who would prefer to share all the duties and responsibilities with their loved ones, Russian women consider these types of men to be "real men" as opposed to those who demand equal amounts of work from their wives and girlfriends.
Due to the harsh conditions in Russia, both economically and socially, the women are tired of being their own protectors, providers and caretakers. They dream and hope to find a man who will take care of them and treat them like they're supposed to be treated. Unfortunately, the majority of Russian men can't offer them that kind of treatment, leaving women with one obvious option: to look for love overseas. Russian women are often quoted as saying, "I want to be a weak woman standing next to a strong man." Yet, when it needs to be, Russian ladies are proud, strong-willed and are ready to take on any challenge that live throws at them. So next time you chat with some cute girl from Russia, remember that there's much more behind that pretty face than you can imagine. Their will to live is truly inspiring.
Russian women sometimes want to be treated equal to men in some regards, but not in all of them. They want to have considerable amount of equal rights in a relationship and feel that they can decide, something their western counterparts enjoy. The lack of involvement in a decision-making process when it comes to family life is one of the biggest problems in Russian couples because men strongly believe that only they have the right to decide what course their relationships will take. Women want the same opportunities and educational options that are offered to men, but they expect to be treated like ladies at the same time. This may seem a bit contradictory and even unfair, but Slavic ladies are always ready to compromise. In exchange for all the love and cooperation offered by men, Russian wives are more than happy to care, love and support their husbands in everything they do. It is difficult not to fall in love with Russian women for their generosity, kindness and attention to others. Especially when it comes to her beloved man, and even more so, when it comes to sex, and this topic deserves special attention, as despite their modesty and femininity, Slavic women know a thing or two about it.
In Russia, sex is still considered as marital duty in marriage and if you treat your woman the way she deserves, she is certainly going to make you feel special in her own ways. The peculiarities of Russian character play their role here as well. In sex, Russian women seek to fulfill all the desires of a partner. Thus, you basically get a personal test subject for improving your old skills and mastering the new ones. I had to invent so many new fantasies, because almost every girl I've been with asked me what I fantasize about, in order to immediately do the thing, that I wanted. Russian women are most often confident in themselves and their physical attractiveness, because they spend a lot of time on its maintenance. Sex with them is beautiful and full of enthusiasm. Often, it's the huge part of a relationship that's responsible for how long it can last. But, unfortunately, you cannot build relationships on sex alone. One should take dozens of smaller aspects in mind in order to keep this complicated machine well-oiled and working properly.
Russian women are very dissimilar to women found in other regions of the world, especially Western Europe and America. The differences are so significant that ladies from Russia often appear as the complete opposite of women in the West. In the countries of the progressive Western world, attitudes toward women and their position in a society in general are very different from the Russian reality. It is weird to them that it's not customary to pay for a woman, hold a door for her, give her a seat in public transport or etc. Western women have long been fighting for their rights, and the above-mentioned facts are the proof of their success. They don't understand how anything like that can turn into a serious misunderstanding. Very few Russian women are feminists, and they don't want to be better than their partners or husbands in any way that doesn't please them. They want their men to lead and dominate in the relationships but never forget to ask their loved ones' opinion on this or that matter at the same time. Many clever, educated, strong-willed Russian women consider feminism to be some sort of nonsense. In Russia, it is customary to take care of "the weaker sex." Many Western women would have declared a revolution and have overthrown such male chauvinism, but Russian ladies seem to be OK with how things go in their country. Moreover, as noted by Anna-Lena Lauren, a Finnish journalist who has worked in Russia for several years, "Apparently, the most carefully guarded secret of Russia is this: women are not inferior to men, it's in fact quite the opposite. But no one told men about that." This basically means that Russian women got used to their roles of quiet housewives so much that they learned to become some sort of secret power, guiding their men through life challenges without them noticing it.
Russian girls living in America often complain about their boyfriends who expect them to pay half the rent and contribute to other household expenditures equally. They seem unfamiliar with this culture and expect their men to act a bit more manly and take care of things duly. This character trait is hard to get rid of. For them, if a man demands money or any financial contribution from his woman, he is not a 'real man.'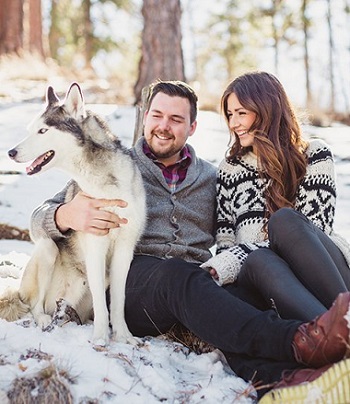 Of course, not all Russian women believe in this stereotype, but it's still quite popular among Slavic ladies. The notion that marriage to a foreigner, whoever he may be, is better than life in Russia led to many personal tragedies and formed in America and Europe a clear conviction that Russian women are just money-grabbing thieves, that came here for a profit. Which isn't true, you just have to give them some time to get used to things. Just like many other relationship misunderstandings, this one requires a lot of effort to overcome.
From where Russian ladies stand, everything seems pretty clear and easy. Men are expected to be courteous, behave as real gentlemen and respect their ladies. If a woman gets enough attention, she'll never make scenes and label her personal life miserable. Holding hands in public is something Russian women find very adorable, and they like showing this in public. Russian ladies are very down to earth and have a very natural attitude. That's why it's fairly easy to meet the demands of a Russian woman on the first stages. All that men have to do is be charming and sincere to sweep these beautiful girls off their feet, with no artificial game and wooing techniques. What Slavic girls cherish in men most is sincerity. Hiding behind fake emotions, fake story, and fake personality, you'll have no chances to lend yourself a Russian girlfriend, even online. Don't take it in a derogatory way, but Russian women are very easy. They are straight-forward; you won't have to be constantly bewildered by their spontaneous actions.
Another characteristic Russian women believe 'real men' possess is dominance over the entire household. Sure, you don't have to be the tyrant, but you will definitely need some management skills. Many foreigners, especially men, who have had the opportunity to live in Russia for a long time and had the opportunity to observe the structure of a simple Russian family, argue that "in Russia, a hidden matriarchy reigns." This paradigm is only partly correct. It is on a woman, in most cases, that the whole economy of the family rests upon. Millions of Russian families follow this unwritten rule, and Russian men seem to be fine with it. Even when a man has met a dead end, a woman must still find a way out – after all, it is she who is responsible for what is happening in the house and family. But this doesn't mean that women have total control over their families' finance or other affairs. The last word is always up to a man, and it's he who decides whether to listen to his partner's advice or not. They admire men who take care of their families, including their parents and grandparents. That's right. In Russia, elderly pensioners rarely have the opportunity to be financially independent. Financial responsibility is expected in the same way as any man would expect his woman to be the perfect wife. Although Russians are also very educated, and many of them have decent jobs, they like taking care of the family more than just focusing on their own career. Grandparents and parents in their old age hold a special value in the eyes of these women and are treated with the utmost respect. So their word also weighs a lot. Keep that in mind in case you ever have to deal with your Russian girlfriend's family.
If you want to meet a woman you can love and treasure for the rest of your life, a Russian woman may be the perfect partner. Your Russian wife will fall in love with you more and more, day by day. It is in their genes and nature, raised in them since childhood. You Russian wife would sacrifice all her desires for your happiness. But don't forget that all these perks come with responsibilities you'll have to take to turn a relationship with a Russian woman into a harmonious union. Always appreciate what your companion does for you, and you'll live up to her expectations.