A word is a powerful weapon and if you know how and where to use it, you can achieve your goal without much effort. Today, telephone conversations are not very popular – a variety of messengers have flooded our world, which makes people's lives easier and brighter, saving time significantly. They are especially relevant in texting with girls: instant messages, a wide variety of emoticons, the ability to attach photos, videos and favorite songs make such communication invaluable. But how to build a dialogue to maintain the attention of a girl? What and how to text a girl?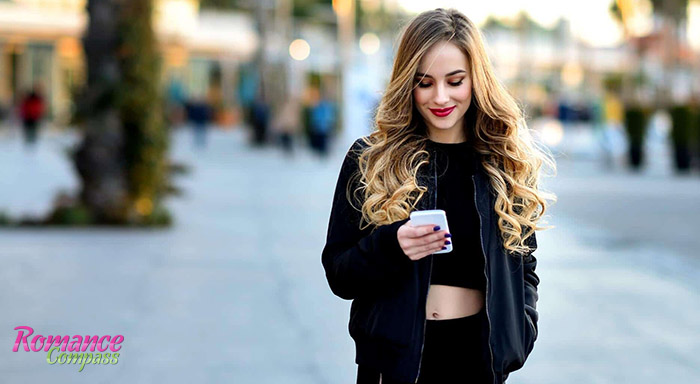 Simple steps to start texting with a girl
If men knew how many mistakes they make in dealing with women, they would be genuinely amazed. This is especially noticeable in the moments of communication through texts. At some stage of such communication, girls often suddenly disappear, begin to ignore men, cool down or even declare that their paths diverge. But how to avoid such an unpleasant situation and get successful communication from the very beginning? If you want to meet a girl now, then, first of all, you should know how to ask a girl out over text.
Understanding the value of words
First, realize for yourself that Internet communication is not empty chatter. Beauties are very fond of giving messages a certain meaning, embellish them, and read with intonation. To impress a girl, you need to convey your emotions through texts. Yes! Girls will understand it. If your message is filled with a range of feelings and written from the heart, a girl is almost yours. She will feel your indifference to her literally from the first message. Your words can't be primitive. Otherwise, she may think that you are a network macho who writes sugary buzzwords to everyone. Even if it is not so, this will be the first impression about you.
Come up with the first word/phrase
How to text a girl you like? It is very important to start with a successful phrase. Why? The fact is that beautiful ladies get a lot of offers to meet every day. And most of them are simply ignored. That is why it is necessary to initially interest the girl, to attract the necessary attention. So, the first word or phrase written in the message is important. What to text a girl? The usual "Hi!" will not surprise her. The first sentence should be approached creatively. So, come up with a good start. For example, "I wonder what can make such a beautiful girl happy?" or "Hello! I have a business question: tell me what modeling agency do you work in? I'm looking for a good one for my younger sister (niece)?" This is how you can start a conversation with beautiful ladies creatively.
Tell a story about yourself
So, if the acquaintance has already begun, you need to know how to keep the conversation going. To do this, you need to tell about yourself and learn all the fun and important things about the life of the lady you like. What do you need to tell about yourself? Texting will be very successful if there are no boring stories. What to say to a girl on a text? First of all, it is necessary to talk about those aspects of life where you can find similar interests: hobbies, favorite movies, music, preferences in rest (visiting clubs, going to nature, gatherings with friends at home or in a quiet place, etc.).
Avoid improper grammar
When you visit a single ladies site or any other Internet resource, grammar is extremely important. It is terrible when a person writes with mistakes. Such thoughts like, "if he has improper grammar, then he was bad in school, then he is not very smart or very lazy, or maybe just careless" immediately come to mind. So, how to talk to a girl over text? Don't neglect to check what you have written, especially if you know that spelling is not your strong suit. Also, don't use slang words or abbreviations. You can embarrass a girl if she doesn't understand that "LOL" is "very funny" in your language.
Don't talk about religion, subcultures, feminism, politics
Don't do it, especially if you are not a professional in these spheres. Moreover, your opinion can be offensive if you consider everything from your subjective point of view. What to say to a girl over text? If a girl asks you how you feel about a particular movement, then say that you don't know. If a guy is trying to build a know-it-all, having read a couple of lines from Wikipedia – you know, nothing will come of it. When a girl asks a similar question, then she has a particular attitude to the topic. You can just ask her option. Let her tell you everything she knows about it. Become a listener. She'll appreciate it. You will become a man who cares about her interests.
Some rules for texting a girl
Many women often use messages simply as a mean of informing about something. That's it! Do you think she is very interested in what you did today? And after you list your cases and activities, she'll want to meet you? Most likely, no. So, to avoid this, each of your messages should have a specific purpose, not stories about how you drank tea with jam, which your mother had brought you. And the overall goal in communicating with a woman over text is to evoke emotions in her head.
Don't flood her with texts
Don't accustom a woman to the idea that it is normal for you to chat all day, except for breaks for lunch. Write when you want to tell something or when you have some news concerning both of you. If you write constantly, she will think that you just have nothing more to do and you are killing time, and it doesn't look very attractive. It is better to rarely write when you want it because if you just write something like "Hello! What's up?" then don't be surprised if your communication will simply end very soon. And in general, if you keep texting, then in the end, what will you talk about when you finally meet?
Keep things light
How to start a text conversation with a girl? Remember that women like to spend time in the circle of those who make them laugh, with whom they feel happy and with those who have a positive outlook. Try to always be in a good mood when chatting with a girl. Of course, sometimes there may be exceptions, but a bad mood can upset a girl. It is another thing when a man jokes and doesn't try to complicate the situation. All this will cause only pleasant impressions and a corresponding positive reaction in any woman.
Use more statements
The article that is called, "How to get a girl to text you first, 3 tips to not lose interest" advises men to use more statements. Your messages must be constructed in such a way to engage the girl in conversation. You shouldn't ask a question where she can answer just "Yes" or "No." They don't lead to the development of the conversation. So, the correct message would be something like, "I know that you are studying. And your future profession is a journalist, right? Tell me about it!" It's easy, and you can always ask a deeper question, the answer to which will give more information about a girl and involve her in the discussion.
Keep it playful
Women fall in love with young people who can joke. When the girl laughs at your joke – it's done. You are already on her white list and can make her laugh. Made a girl smile? Congratulations! You have achieved the main goal. In general, if you have the same sense of humor, it is very good. You can always lift the mood of a girl. But don't overdo it with the jokes. If you just fool around and provoke the girl to laugh, she can take you not seriously. So, leave excessive tomfoolery for your friends. Keep this rule in mind.
Make fun of yourself
If a guy starts a dialogue, while a little laugh at himself, a girl will appreciate it. The ability to properly laugh at yourself demonstrates your intellectual abilities. If you are a master of self-irony, you can turn any situation in such a way that you show your best qualities. Don't be afraid that the girl will laugh at you. Remember that the main thing is to bring emotions to a girl. Women like to communicate with optimists. Therefore, you don't need to constantly complain about your failures, it will only alienate a girl. Perhaps she wants to relax and forget about her troubles, and not to fill her head with other people's sorrows.
Tips for texting a girl for any occasion
At a certain age, all guys begin to be interested in the opposite sex, but not all of them can communicate with girls easily and free. Therefore, these guys have a lot of questions: how to communicate with the girl you like to interest her? What and how much to talk about?
It's always hard to start a conversation with girls. After all, all of the guys want to show their best sides at once. But, unfortunately, it is not always possible.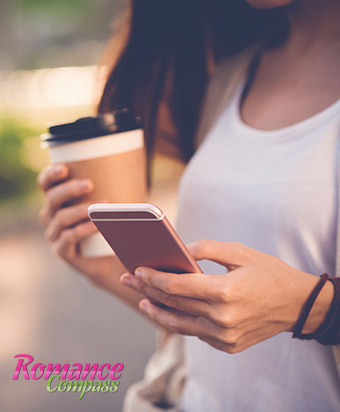 Girls can perceive too talkative guys as unremarkable talkers. And if a guy doesn't talk much, girls can perceive them silent and shy. And where to find the golden mean? This is the main question in dealing with beautiful creatures. We have tips on how to text a girl you like.
Be Confident, Not Cocky
How to text a girl you don't know? Maybe you don't know her, but most likely, you know that women like confident men. Only with such a person, they can feel safe. The main thing is that such confidence shouldn't grow into unreasonably high self-esteem. If you want to win the heart of a smart and kind woman who will become your faithful friend and good wife in the future, you need to learn to be confident. It is clear that this quality is not inherent in every man. But if desired, it can be developed, and it is not as difficult as it sometimes seems. But don't be too arrogant. Women perceive this as a lack of masculinity and a desire to hide their real "I."
Play-Off Their Interests
When chatting with a lady, be sure to ask about her interests. How will this help in the future? You will learn whether you have a point of contact, and yet, you will be able to learn about the hobbies of the chosen one a little more. For example, the lady said she is fond of skiing. And you have never tried it and don't have friends with similar interests. Use Google, learn what kinds of skis exist, find out the names of athletes, and the nearest places in the city where you can ski. The next day, mention the subject of skiing and tell the lady that you always wanted to try it. She will be pleased that her chosen one shares her interests. Moreover, this is a good way of how to ask a girl out over text.
Start Forming Inside Jokes
A good sense of humor is a trait that women want to see in men. But guys should understand that a joke, even in their opinion quite harmless and funny, can hurt or offend girls. Before you start joking, you need to study the character of the girl, get to know what she likes and what she applies to the negative. After all, among women, there are those who like to joke in different situations, and someone considers it a bad attitude and disrespect for others. In this case, the main thing is to understand how your girl treats it. And if she is one of those who like to joke, then sometime later, you will have jokes that understand only you two. And this will unite you! This is how to keep a conversation going with a girl over text.
Flatter Them
There is a well-known axiom – women love with their ears. Flattery has always been one of the most effective tools of influence on girls. Girls love it when men pay attention to them, say compliments, and they are susceptible to flattery. Flattery is a great way to show a girl that you like her, or just make her feel good. Be specific in your flattery, for example, "I love how this green sweater highlights the green hue of your eyes." A compliment should be about a specific detail of her appearance, and not just, "you're cute" or "you're beautiful." Also, ask her opinion. Thus, you flatter and show that you respect her opinion and care about what she thinks.
Despite the harsh temper, guys very often don't know topics of conversation with beautiful women. It seems that there is nothing difficult in texting. But it's not that easy. It often happens that the first message becomes the last one. Why? Because the guy took the wrong approach to the lady. As everyone managed to understand, it is very important to not overdo it at the very beginning of communication with girls. A man should understand and know a lot of nuances in chatting with a girl. Hope the article helped you analyze all the mistakes and shortcomings, as well as taught you how to start a dialogue correctly.