Pretty often, we see how men ask: "Where are the girls? Where do I find one?" The answer to those questions is very simple. Girls are everywhere. You can meet a girl of your dreams in your local supermarket, university, on any street or park. And yes, it is pretty normal to get acquainted with them there. The most important factors here are your outfit, self-confidence, and a positive attitude. These three things are all you need to successfully get acquainted with any girl you like.
Some places are more popular than others, and some are less popular. But the key point here is that you can find a girlfriend in both of those places. And there is one more thing here. Different places attract different people. You should use this fact to search for a girl of your dreams. Read this article to know what to do and how to meet single women almost at any place. You will also learn in what places it is better to avoid searching for partners.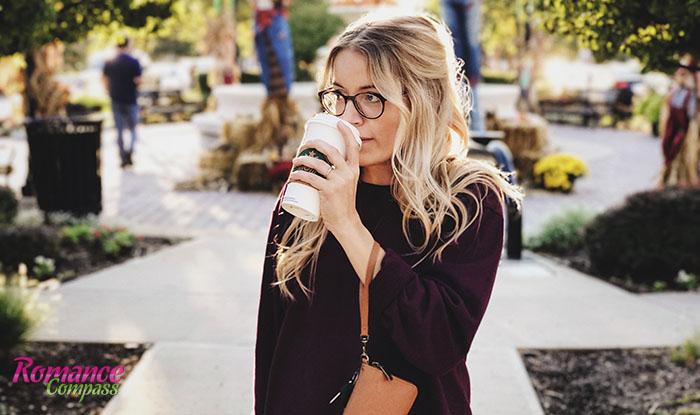 What kind of women do you need?
This is the first question that you should answer before you try to find a girlfriend. If you know who you are looking for, then you know what her interests may be. Thus, it is easier for you to find her. Different kinds of women have different hobbies and prefer to spend their time in different places. For example, there is no reason to search for a homebody in your local club. You will just waste your time. Plus, you also belong to a certain type of men, and some types of men don't suit well to some type of women. For example, if she likes to travel and you like to stay at home and have never traveled far.
Getting things straight when you meet a woman in a public place
According to numerous interviews, girls say that they don't like to get acquainted in public places. But the reality is not like that. If you are a good-looking, nice man, then getting acquainted in public places won't be a problem for you. You don't even need to show your car, or how big your wallet is. All you need is to look neat, handsome, and be charismatic. Girls like when men are not afraid of showing that they are interested in girls. Your confidence is very important here. If you don't feel confident enough, then you may want to test your skills using a site to meet single ladies.
Speed dating
Speed dates is a unique format created directly for dating. The organization of speed dating is simple and not too expensive, so there are many companies doing it. In general, the scheme is similar to regular dating, only you do not have to know the person to start your date. Usually, there is a cafe or a club with a large number of small tables, and an equal number of single men and women. They talk to each other for 5-7 minutes, after which they do the same with the next participant. In the final, all participants fill in the questionnaire and put hearts or ticks next to those, the liked. If the feeling is mutual – it is a match, and both receive each other's phone numbers.
I tested one of the most famous Slavic speed dating services. First, I had to fill out a questionnaire, indicating my age. Participants were categorized into age groups where they could find more common interests. After I got the notification with the time and place, it was necessary to make an advance payment to get on the list. The price (about $10) also included a drink: a quick date is a rather stressful event, where strangers evaluate you, so a glass of wine was really on point.
After the date there was a small buffet table and a Mafia game, which slightly disrupted the format of quick dates, and allowed everyone to get to know each other better. As an experiment, I marked all the men, and the answers came from half, andI did not even try to flirt. So this is a very likely way to meet someone.
What places do you like to visit?
Ok, I believe that you have already made a list of types of women that you like and would like to date. If not, then this is the best time to do it, because your next step is to analyze your own habits. What places do you like to visit? Where do you spend your leisure time alone and with friends? Maybe you would like to visit some new places? You should do this for a couple of reasons. The first reason is that you will have to compare where your desired type of woman spends time with your favorite places. Thus, you will know if it is possible to find what you want there. The second reason is that it is way easier to get acquainted with a woman in places that you know well and feel familiar in. In case if you didn't find any matches, you will have to change your habits and start visiting new places.
The most common places to meet your significant other
Modern people more and more often prefer to use the Internet to find women. They visit various websites, for example, a single ladies site. There, together with thousands of other users, you can search for a girlfriend. If you are more into an old school approach, then you should know that there are many other places where you can find the girl you want. Even now, when good women have become an endangered species. And what do we, single men, have to do with this? I see two ways out: either we sit with our hands clasped and wait for our stunning girl, or we take a step towards our destiny and check the best places where our future girls and wives like to spend their time.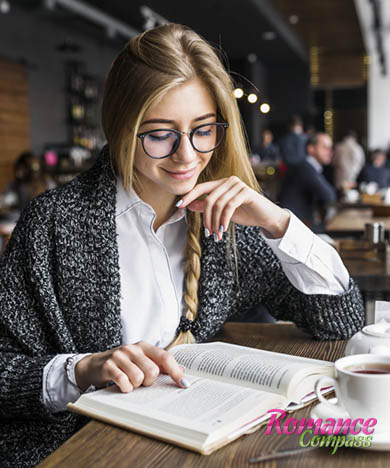 To be honest, almost in every place, except for public water closets, you can find a good woman. Well, maybe even in a water closet, but it is better not to try your luck. The stranger a place is, the more brilliant story about your first meeting you will tell you your children or grandchildren. But again, it is better not to test your luck that way. The recipe for success if you are trying to get acquainted in public places is your look and your charisma. In case if you struggle to imagine particular places to meet girls, we made the small list of the most popular places where to meet women.
Parks
How many parks are placed in your city? If there is more than none, then you are good. And this is why. Gils like to spend their leisure time in parks. They enjoy walking there or just sitting on the grass. Usually, they don't do it alone, and this may be a small complication. Form one point of view it is harder to get acquainted with the girl you liked there because you will have to meet her friends too. But on the other hand, it is easier to start a conversation if there are more people involved apart from you two. Some of those other girls may like you too and will start asking questions or may tell you something. And this is how the conversation usually starts.
Night clubs
Night clubs are extremely popular places for meeting partners among youngsters. But middle-aged people tend to go there too. This is definitely not the best place to meet women, but at least a good one. Unfortunately, many girls there search for one-night acquaintances. If this is ok for you, then you are fine. If not, then it will take time to learn how to distinguish one-night standers from girls who want to start a serious relationship. Plus, night clubs require you to be stylish, or you will be in a shadow of other men there. We would recommend you to try, but don't expect that getting acquainted will be easy.
Hobby classes
This is virtually the best place to meet single women. In hobby classes, everyone knows at least one hobby of other people, and it means that you already know what to talk about. Usually, girls who attend those classes are shy, modest, and creative. If you possess one of those qualities, then chances are high that you will meet your soulmate there. So, don't sit on your sofa, go and search for your local hobby classes. In the worst-case scenario, you will at least learn something new about your hobby. As you know, the best way to meet women is to make her interested in you, where if not here you can do it more easily?
Art museums
Do you know anything about art? If not, then use the Internet to read at least something about exhibitions in your local art museums. I can't imagine a more romantic and interesting way to get acquainted with a girl than to start a conversation with her about some beautiful painting. The logic here is very simple, single girls try not to stay at home, and art museums sound like a good idea to begin their search. So, this is where you should lay traps and begin your hunt. Girls who visit such places are usually quite educated and intelligent, so you should be too.
Sports classes
It may not be the best place where to meet girls, but one of the most popular. But why? Let's try to figure out. Usually, people visit sports classes to improve their bodies, and this is a pretty selfish process. You usually don't pay attention to others during your workout. But we must admit that some people visit sports classes because they want to find a partner. However, according to statistics, it is not the best way to find a partner. It's possible but we wouldn't recommend it.
Different local activities
Your local events are pretty decent places to meet single women. Because those events usually suppose that there will be many people in there. Yes, the crowd is not the best place to search for a girlfriend. But local activities always have some kind of interaction with people. If you want to get acquainted with someone, then you should be very active in those activities. Forget about being shy. This trait is not going to help you here. Try to be open and positive. I am sure that you will find someone there. All types of women visit these events. Some come in groups, while others may even come alone. The main problem with this approach is that local activities do not happen all that often.
Work meetings
Remember, your workplace is not even close to the best places to meet singles. I don't know who believes that work meetings are a great place for searching for a lover, but it is not, believe. There are many obstacles to your search in your workplace. First of all, your boss will be furious if he learns that you are searching for a girlfriend in your workplace. Secondly, people usually tend to hide their affection for others in their workplace. Your colleagues may not be happy about that either. Additionally, there is a risk that at some point in your relations you will have to break up and it won't be possible not to see your ex-girlfriend again. Because she is your colleague and works in your office with you. To avoid awkward situations, it is better not to search for lovers at your work meetings.
Public transportation
If you are forced to cover big distances with a public transportation system, then you definitely should try your luck in finding a girlfriend there. I will be honest with you here. It is not going to be easy because people there usually read, listen to music, watch something, or are just drown in their plans, concerns, and problems. If you need to cover a long distance, then you may try to start a conversation with someone you like. In the worst-case scenario, she will just tell you that she is busy. A failure – yes, a big one – no. You can always try the next time.
What to do if you met an interesting woman in a public place
You may know how to meet single women, but having a conversation with her is a very different thing. First of all, you should look at her appearance. What does she look like? Search for something that may help you understand what her interests and hobbies are. You should act according to the situation. You can gently compliment the way she looks or something she does. For example, if she is reading, then you should say something good about the book she reads. If you don't know a thing about this book, then just simply ask her opinion about it.
It is enough just to have a good conversation, remember, this is not your first date, it is just your acquaintance, so don't be hurry. If you are in a noisy place, the ask her to go to some other place where you can talk. During your conversation, it is better not to show her that you are extremely happy that she has agreed to talk to you. Keep calm. Also, it is not ok if you both use your smartphones during the conversation. It is better to put it away for the moment. Just pay attention to each other. If you see that she without explanation serfs her phone, then it is better to end this acquaintance.
If you feel that everything is fine, then after your acquaintance don't forget to exchange your phone numbers. It is better not to write or call her on the very same day. The best option is the day after tomorrow. If you call her the day after tomorrow, then you will show your interest, plus won't make her wait for too long. Don't immediately ask her for a date. At first, it is enough just to tell that it was nice and you liked it. Then see what her reaction will be.
Be the one to start a conversation
Girls really love proactive men. If you are not active with her, then she thinks that you are a loser in your life and can't be active in anything else. The balance here is simple: you can afford to be passive to some extent, and at the same time, you shouldn't be too pushy. Remember, women like when men are confident and active. There are many places to meet women, and this strategy works at each of those places. Your activity shows that you are self-assured and brave enough to take the first step, and in the worst case - to accept the rejection. All your attempts, no matter successful or failed, help you seem more confident, thus attractive in women's eyes.
Be sure that you have something to discuss
Topics for discussion are the second most important question that bothers men all around the world after they learn what the best places to meet single women are. It strongly depends on the place where you met. If it is something special, like a museum or a hobby class, then you should have certain special knowledge to make her interesting in you. But usually, it is enough to be confident and behave normally. If you don't know what to say, then memorize a couple of stories from the internet about the place where you are now. Start with that, and if she is interested in you, then it will be much easier to continue a conversation with her. In fact, she may even help you with this.
We hope that now you know how to meet a girl and you have a list of good places to meet women. Remember, human relations are strongly connected with your experience. The more you try, the higher your chances are. Don't forget to amylase your failures and be happy about your successes. If you don't have any experience at all yet, then you shouldn't be scary but eager to try and to open a brand new page of your life.