Tens thousands of men from the US and other western countries are flocking for a chance to get a beautiful Russian woman as their wife. Owing to the beauty and caring nature offered by these gorgeous women, many men find it irresistible to go onto one of the online dating sites that offer huge databases of single women's profiles.
Wooing a Russian lady can be very different from wooing any of your local women. They have a totally different lifestyle and attitude that make them more difficult to impress. Their likes and dislikes are much more rational and they tend to be more practical in their daily lives. If you're a westerner looking to start an interesting conversation with a Russian girl, here are some tips that might help you.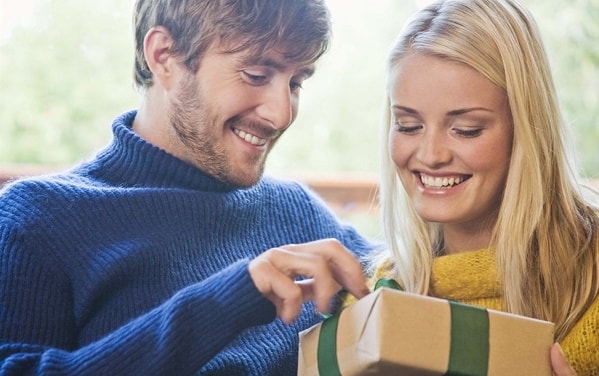 Compliment her!
All women like being praised and complimented. This is particularly true about Russian women. They like hearing their men appreciate their beauty and take special care in making sure that they are always looking good enough to be complimented.
Some Russian women dress up solely for their husbands and partners to admire. They maintain their bodies and pay attention to every detail. It is well known that a Russian woman will visit gym if she gains a couple of extra pounds instead of wearing something that may hide it.
Be Romantic!
Russian women are legendary lovers at heart. They like men who are romantic and make them feel special. This is also because of the rash attitudes of men in Russia. If you plan on taking your Russian girlfriend out for dinner, make sure the restaurant has a romantic atmosphere. Order her favorite food and request for her favorite tune to be played. This may impress her most and you may actually succeed in winning her heart.

Candle dinners are something Russian women are crazy about. They wouldn't mind a candle dinner with their significant other at any place on earth. A slow dance before dinner will impress her like anything. Of course, these are the ideal date options for any woman, but Russians are extraordinarily impressed by men who are willing to do so much for them.
Avoid Sexual Talk!
Having long beautiful legs and curvy bodies, Russian women are desired by every man in the world. But they hate being viewed as mere sex objects and hate men who want just that from them. Due to the attitudes of men in Russia, these women yearn to be cared for and loved more than they want sex. Any man who they think wants just sex from them is thought of as desperate and immoral. A Russian girl would want to feel secure and loved before she lets a man sleep with her. Even jokes on anything lustful or sexual will intimidate her, although, once she starts trusting you she may initiate such conversations herself.
Real Talk
Russian women, unlike many women from the west, are very interested in politics and whatever is going on in their country. If you want to make a good impression on your future Russian bride, make sure you know what's happening there in terms of politics and government. Talking about her opinions on the government and any ongoing protests will make her feel that you actually care about her motherland and are more interested in her personality than her looks.
Impress your woman by talking about the current affairs and updates on anything trending. Russian ladies expect their men to be intelligent and practical. Other things that interest these women are Russian literature and poetry and talking about her family. Apart from all this, because all women are not the same, make sure whatever you talk about, interests her and doesn't bore her.
Chivalry
Men in Russia are very bashful and rude. Western men are perceived to be very chivalrous and gentleman like by Russian women. Be courteous and well mannered in the presence of your lady. Hold the door open for her and pull out her chair, these small acts of chivalry may impress her more than an expensive diamond ring. Russian women admire men who treat their families and parents in old age with respect. They have a soft corner for men who are attached to their mothers and grandmothers and most would even love to hear any story about you and your grandmother from childhood.
Travel with her!
Russian women love to travel. Accompany her on any trips she might like to take to new places. This may also give the two of you some time together to get to know each other better. If you go out on a date with your Russian lady, try talking to her about any visits that you may have made to interesting places. This will probably be very appealing to her. Be careful not to boast about any acts of bravery or courage though, Russian women are very skeptical and take the time to trust men.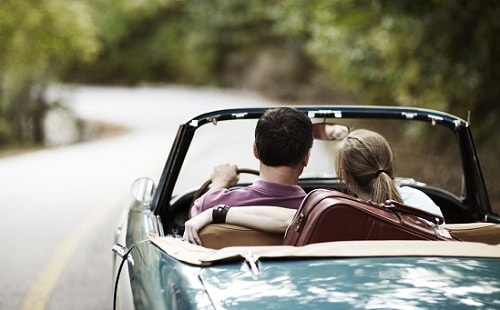 Mentioning how much you want to travel to Russia and other places that may impress her and also make her talk about some of the places she would like to visit.
Know Your Lady's Food!
Although Russian food is not very famous for its taste, you may find some of the dishes very enticing. Know that Russians are quite proud of their culture and do not say anything about their food at any cost. Also, if you plan on marrying a Russian woman, understand that a major part of a real marriage is home cooked food. So you better get used to the more delicious dishes like pelmeni, borscht, and Russian salad.
Remember, Russian women like their men to be well dressed. You don't have to be all flashy and extravagant with an expensive designer suit, but as long as you look the part, she will be more than happy to accompany you wherever you take her.
Do not pretend
Russian girls' tastes differ a lot. Some ladies like musicians, some – clever bookworms, some – sportsmen. You will never know what exactly to do and who to become to satisfy them completely. And, you know, what? You don't have to. First of all, look for the interests you have in common and never hide your passions. For example, she may be looking for a musician or a strongman, but you are more like Jimmy Neutron than Rambo or Adam Levine. Never try to fit her expectations lying that you started to train or play a week ago. First, find something in common like Harry Potter series and the Lord of the Rings and in a week, she will win most of your PlayStation games. One of the peculiar features of Russian women is to value the interests of the beloved and stay proud of them despite their own preferences.
Ask questions
The more you wonder about her the more you care. It is a well-known logic of Russian women. They often suffer from the egocentrism of the Russian guys and get used to being a background character. In addition, you will know her likes and dislikes. Ask about her hobbies, interests, work and make an eye contact. Enjoy her wide smile, shining eyes and a joyful tone of voice… Go ahead and ask more on the favorite topic. Make her cover a topic and she will estimate you as a non-selfish, thoughtful and polite man.