Our age will approach 50 years sooner or later. What does this mean for us? According to most psychotherapists and sexologists, this is the most beautiful age for the expression of feelings, based on the availability of knowledge and experience. But it often happens that people reach this age but there are no soul mates next to them. They are alone and there are different reasons for this.
All your friends, classmates have families and children but you are still alone. Don't despair. It is never too late to find your love. Senior people who are looking for their love have every chance to become happy. They have it if they choose the right partner. Let's talk today on such a topic as dating after 50. Is love possible when you are 50 years old and what to expect from a relationship at this age?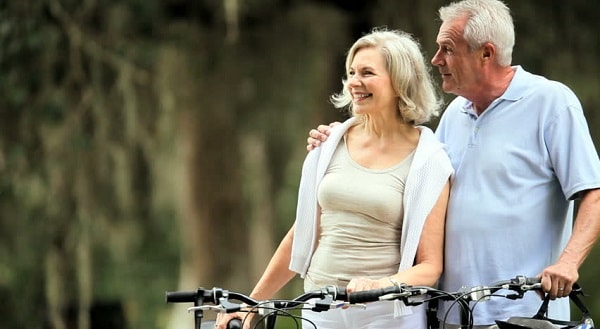 Senior dating etiquette: what you need to know about dating after 50
It's quite difficult to find someone in your 20s and dating after 50 is a much more difficult thing. An acquaintance can be quite a stressful situation at any age, but in the second half of life, this is often associated not only with fear of rejection but also with some unpleasant memories that have happened in life.
You can find your love only if you are open to any opportunities, use new approaches to dating, and act in accordance with reality.
The first step is to renew the taste of life
Many people don't know how to date after 50. So, before you get acquainted, you need to understand well what you really are. This will take some time. Make a list of what you love to do and evaluate your own positive qualities that can contribute to serious long-term relationships. Let's say you like to go to the theater, play chess or just relax in some bar. Any occupation that you like will ignite the spark of passion that you may have lost for some reason. The presence of this inner passion can work wonders. It will make you more self-confident and attractive to a potential partner.
The second step is to forget a previous relationship
An excessive interest in previous relationships and frequent memories about exes don't allow people to start dating after fifty. It is also not very good to sacrifice all of your time to your children and grandchildren. When you start dating at fifty, you should understand that it doesn't make sense to find out how to get acquainted with someone after 50 if you constantly sacrifice yourself to someone else.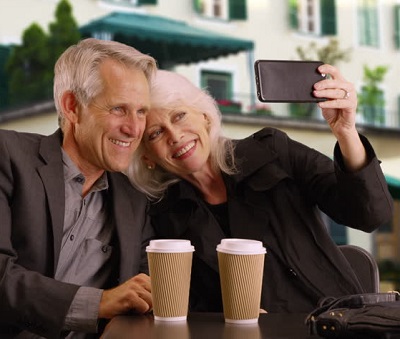 The third step is the search
Only after you get a new taste of life, it's time to start acting and choose a person with whom you want to share your life. Today the most popular place of acquaintances of people after 50 is dating sites on the Internet. However, there are many other interesting places.
Nothing should prevent you from being happy, meeting new people, and enjoying fellowship. Only then you can open yourself and discover another person. So, don't be afraid of senior dating over 50.
Senior dating sites you definitely should try
It is quite obvious that the age of women and men of 50-55 years becomes the reason of elementary fear, and in some cases, of banal reluctance or laziness that cardinally changes the habitual course of their lives. Loneliness is a typical indicator of the modern world. There is an empty house, working days, melancholy, and despondency in the evening. There is hope for the future and the fulfillment of the dream of meeting a close and dear person. But it is difficult to do this stepping over the formed principles and living standards. Free senior dating sites can help make the world interesting and give the opportunity to get rid of loneliness. You can get communication or find friends with similar life problems there. Also, senior dating services involve the creation of strong relationships and give an opportunity to build a family for those who can't do this in real life because of various reasons and circumstances.
Best senior dating sites:
Romancecompass
Match
Elite Singles
eHarmony
Christian Mingle
As you can understand romancecompass.com is the best senior dating site. And it is not for nothing. This dating site is a platform for anyone over 50. This is one of the leading online dating services in the world. The task of Romacecompass is to help you in finding the right person for deep, successful, and serious relationships.
All senior dating sites have the same schemes and offers of dating. The secret of the success of Romancecompass is the user-friendly interface, protection of user profiles, and the ability to use video chat. Video chat on the site is a very useful thing. Users will know with whom exactly they are communicating. Today many people on dating sites create false profiles. This dating site has protection from these scammers. The site administration carefully monitors the suspicious activity of individual users, and, if necessary, removes them if their activity harms respectable users of the dating site. Using the Romancecompass dating site, you can quickly find your soul mate. After all, all necessary conditions have been created on this resource.
9 important rules of senior dating
First of all, you have to make your life rich and interesting. And then you will find a nice soul mate. But, it is not necessary to make this search the purpose of all your life. What can be worse than a person with eternal sadness in the eyes? The more actively you try to get acquainted, the faster all your power disappears. Therefore, you shouldn't look for something all the time but live interesting and bright life. Let's consider a few options where you can benefit and get acquainted with an interesting person.
Senior dating tips:
1. Join dance classes
The most important thing among senior dating rules is to spend time actively. For example, there are many different special dance classes in most cities. Mostly they are located in parks, on the embankments. Single women and men, widows and widowers attend these dances not only in search of a couple but also for communication among peers. One more advantage of such places is that people can perfectly relax, dance, and improve their mood.
2. Attend special clubs
Special institutions, clubs, sections, art cafes exist today for those who are looking for a life partner at 50. Their advantage is the possibility to combine business with pleasure – to watch a film, acquire new skills, study, and talk with like-minded people. Also, there is a higher probability of meeting an interesting person with whom it will be pleasant to communicate at home and go out.
3. Use dating sites
You can use the Internet for this purpose. There is an impressive number of senior dating sites, created specifically for those who want to find a life partner at the age of 50. It will take a few minutes to find a dating site.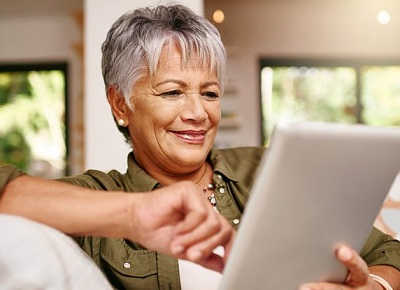 A couple more minutes you will have to spend on registering and filling in a profile. If you want the search to give the result, you need to confidently say: "I will get acquainted with a person of my dream here". A clear belief in success will allow you to make contact faster and start chatting. After you met on the Internet, it's best to immediately go to the phase of meetings. When two seniors meet, they will quickly understand whether they like each other or not. Choose a place for the first meeting very carefully because it shouldn't ruin everything.
4. Don't forget to spend time in the fresh air
Fresh air, favorable weather conditions, and good health will help you establish relationships with other lovers of walking.
5. Visit cultural institutions
Visiting theaters, operas, etc. increases the cultural level of people and also provides a wonderful pastime and creative impulse in spiritual development. When you visit different performances, you meet intelligent and interesting people. Dating of elderly people in the theater is facilitated by the fact that there are already topics for conversation. So, just don't be afraid to start a conversation and adhere to senior dating etiquette.
6. Continue getting acquainted at work
Actually, romantic relationships are not always successful at work. This is due to aspects of psychology: during working hours, people can remain in an irritated state without going to the right contact. However, the chances increase if the profession is connected initially with communication. Thus, you meet new people every day. So, it is a very easy way to start dating older women there.
7. Attend special-interest groups
The basis for interests is the perfect option, regardless of age. For this reason, one more senior dating tip is to lead an active and fascinating way of life. It is advisable to go to some gym, karaoke club, and other institutions, focusing on your desires and hobbies.
8. Rest in restaurants, cafes, bars, etc.
Recently, many people get acquainted in restaurants and clubs. The atmosphere of such entertainment establishments is perfect for easy communication that can be subsequently turned into a strong and lasting relationship. So, our senior dating advice for you is to attend such places as often as possible.
9. Attend some interesting excursion
If you have not previously traveled, then it's time to see the world and show yourself. And it is not necessary to buy expensive trips to foreign countries. Choose bus tours and trips for weekends or holidays. After that, everything depends on you and your skills of communication.
As it is known, marriages of senior people are more stable and stronger than marriages of the twenty-year-olds. Older people know what they want and are able to listen to the desires of a partner. When new contacts are established, older women and men appreciate these relationships and remain with each other for the rest of their lives.