Sooner or later every person reaches the age of 50 years. What does it mean to us? Should we say goodbye or hello to love? According to most psychotherapists and sexologists, this is the perfect age for the manifestation of our feelings that are based on knowledge and experience. So, is it possible to love in 50 years? What should we expect from a relationship at this age?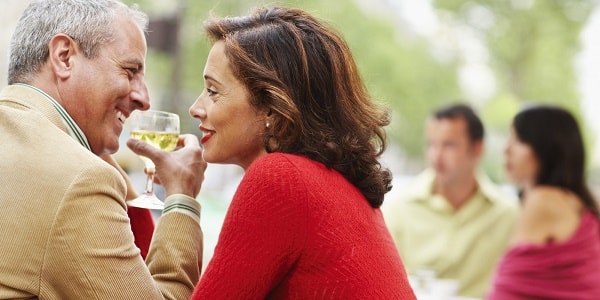 Dating when you are 50 – what to consider and think about
Why is love of 50-year-old people stronger and happier? A lot of people at this age experienced the divorce and healed the wounds of their souls. Now, they can analyze the causes of their failures of the past. This is an excellent basis for building new relationships in the future. Now, there are not only hormonal and physical factors on the foreground but spiritual and physiological as well. Only then there appear certain sexual components that are also important but not predominant. For this reason, love after 50 years is stronger, happier, and more stable than at a young age.
One of the difficulties that people who are older than 50 years can face is a serious clash of personalities and opinions. Great value in this case has past years. If in 18-20 years the character and habits of a person are formed under the influence of various factors, after 50 it determines the behavior of the individual.
Another problem is that adults have a fully formed view of life which reflects previous relationships, marriage, children, problems at work and even joyful events. It is difficult to make them think differently, change their perception of the world and even the manner of communication.
Tips for dating in your 50s
Many people are afraid to fall in love again because of some prejudice and thoughts. But here are some tips for you: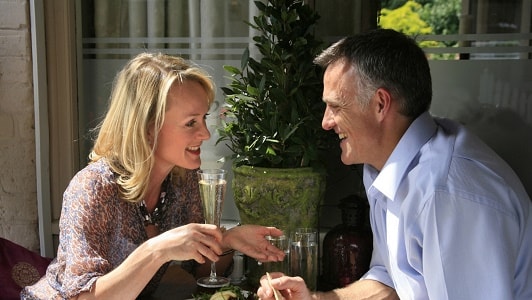 Realize your advantages over the young: you are wiser, more tolerant, and your inner world is filled with knowledge.
You know yourself. It means that you know what and who you want.
You do not have to fuss and prove that you are the best. You will immediately feel your soul mate.
Improve yourself instead of doubts and worries about your "senior age". Monitor your health, lose some weight (if you're a bit overweight), expand horizons or learn something new! For example, you can learn a foreign language, learn how to draw or try your hand at pottery.
You have to stop thinking that you still owe something to your children or grandchildren. You have your own life, only a part of which you can dedicate to relatives. You deserve it! So use this chance and visit different sites focused on dating for seniors and spend your time searching for your soul mate.
Dating when you are 50 years old always brings something new to your life. It helps meet new people, adds experience, and often leads to a long relationship that can be filled with love, respect, and care. So, you shouldn't give up on it.
How to date when you are 50-something
Dates are exciting and enjoyable at any age. They give a lot of emotions, impressions, and hopes. And although these events often occur at a young age, people over 50 also go on dates and they enjoy every meeting.
If you are dating in your 50s, then be ready that these dates will be different than dates of young people. Of course, everything depends on the persons themselves, their desires, preferences, and character. At 20, some people look for a serious relationship, others – for the fleeting entertainment and non-binding meetings. But dates after 50 have a slightly different character.
Do not expect a lot of romance – after 50 years, not every person wants to do crazy things, give flowers, or stroll all night under the moon. But, on the other hand, seniors have more opportunities than young people. They have money and it allows them to ask women out not to the park but to a restaurant.
Where can you look for a potential partner?
Special clubs that organize parties "for those who are over 50".
During walks in the park, squares, stadiums and other places.
In the shop where you can ask a person to help choose a product and accidentally have a conversation.
On senior dating sites for people over 50.
On a vacation, during a trip.
Sex life in your 50s
The nature of sexual relations of spouses changes with age. Petting becomes calm and restrained and sexual activity decreases. Sex life after 50 is not a utopia, but laziness can affect a sexual relationship. Spouses live together for a long period and they can be completely satisfied. While the sexual potential of women increases with age and she may have a greater desire, for men, sex becomes not so important.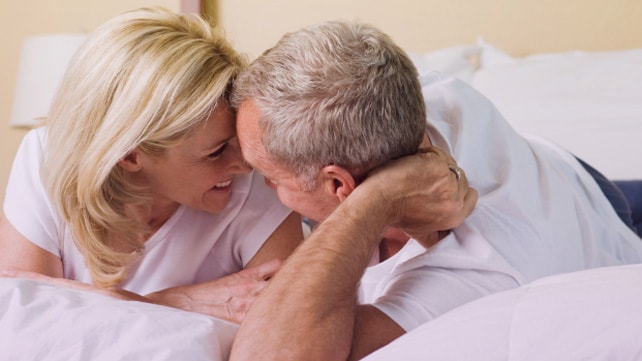 Don't be afraid of sex in your 50s and don't neglect it. You have to understand that sex after 50 requires consistency and regularity. The biological and social activities of the individual are prolonged due to the preservation of sexual intimacy.
Dating after divorce
Divorce is not just a failure, but much more. Regardless of the reasons for the divorce, any person feels some emotional emptiness, fear of loneliness, and lack of confidence. It is always difficult to break up with a person. Now, you have to live alone, to start your life from scratch. Now, you have to learn to trust and find a person with whom you'll feel incredibly good. So, go ahead!
Work on yourself
Get rid of the past (try not to talk about your past relationships)
Make up your mind (be prepared morally for new relationships)
Pay attention to your appearance (go to a hairdresser, update your wardrobe, adjust your figure – don't forget that women and men love with their eyes)
Work on self-development (read interesting literature in your free time, watch documentaries, etc. You need to become a more interesting interlocutor)
Forget about past relationships
For example, if you meet a new person on one of the senior dating sites, you can tell them why you are divorced but skip details. Also, during a conversation with a new interlocutor do not compare them with an ex-husband or an ex-wife. After all, you have a new life that you create on your own!
Choose carefully
You had a mistake that was resolved by divorce. Now you have to be smarter and more sensible. Do not look at the merits of your new passion: analyze whether you can accept this or that flaw. Also, do not flirt with everyone – do not waste time on trifles. You can just waste your time and spoil your reputation.
Secret of happiness
You do not need to ask your friends or look for the answer to 'how to start a new relationship' in the magazine. The scheme of any relationship is very simple. It does not require explanations or instructions. People do not ask how to start a relationship when it begins with love. But how to build such a relationship is another thing. You can answer easily: what do you gain not allowing yourself a new relationship? Is your loneliness so valuable? Do you have everything in your life? Do you feel adrenaline, endorphins, care and have a good regular sex? Divorce is not the reason to refuse the pleasures and hide inside oneself. This is an opportunity to play your best role.