If you want to get to know Ukrainian women, dating them is the best way to do it. Going out with a particular woman you can understand whether you want to build a serious relationship with her. Also, dates are designed for wooing and impressing women. Apart from knowing the basic rules of dating etiquette, you should also pick the right location for your date in order to have a successful date.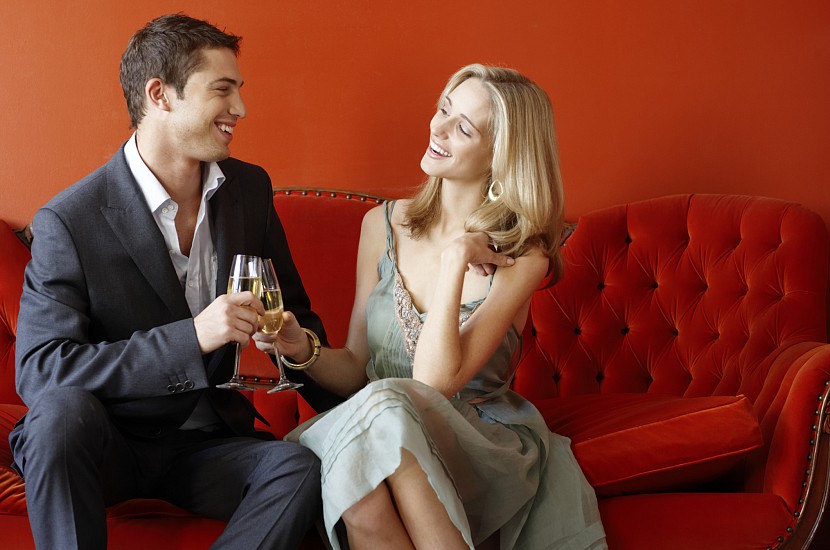 What kind of dates Ukrainian women like
Ukrainian dating culture is a bit different from the western one. It's not common for Ukrainian girls to go out on dates just for fun. Usually, they agree to have a date with a man if they feel this guy could be the one they are looking for. So, when a Ukrainian woman decides to start dating with you, you should know that she's serious about you. At the same time, Ukrainian girls like the dating stage very much since this is the period when a man does his best to win his date's heart.
There isn't a universal scenario for a perfect date. Every woman has her own preferences and secret desires, so you'll need to get at least a general idea of what kind of person your woman is in order to know how to date a Ukrainian woman. However, there are some universal patterns of behavior that women expect from men.
If you haven't dated Ukrainian girls before and you don't know how to behave towards them on dates, calm down. This is that case when the old adage "all women are the same" is applicable. All women love romance and Ukrainian girls make no exception. They want their date to take place at some romantic location. They want you to be attentive and chivalrous. An important attribute of any romantic date is flowers. If you show up empty-handed, your Ukrainian date will think you're not interested in her. Also, Ukrainian girls like well-mannered men. By the way, one of the easiest ways to win woman's heart is to act like a gentleman towards her. So, you should keep in mind that your behavior and the ability to keep up a conversation and create a positive atmosphere make up about 50% of success. The place where you take your Ukrainian girl accounts for another half of a successful date. So, you should choose the venue of your date carefully.
Best places for dates with Ukrainian women
One of the first questions you ask yourself when you start to date a Ukrainian girl is "What are the good places for a first date?" First dates are the most important ones since they are kind of turning points in the relationship of a particular couple. The location where your date takes place can make it or break it. If it's your first date, you need to choose a quiet romantic café or restaurant where you can have a nice conversation. However, experts advise to combine different venues. For example, you can get involved in something active and then relax at a restaurant. If you date a Ukrainian woman, you should activate your creativity and brainstorm some fun date ideas because first dates are all about having fun with the person you're romantically interested in. If you're at a loss for date ideas, we prepared some for you.
Women like nature, so if you date a Ukrainian lady, start your date in the city park. If it's spring, a stroll in the botanic garden will tune you to a romantic mood. Since green spaces can be pretty vast, make sure you don't walk for too long – your date may get tired as she'll most probably wear high heels. You can always grab some coffee in the food zone, sit on the bench, and relax for a while watching or feeding ducks.
The old town of a city has its atmosphere. Many romantic couples come here to stroll hand in hand passing by beautiful old buildings and listening to buskers. Again, pay attention to how long you walk in order not to exhaust your date. Walking down the streets, you have an opportunity to demonstrate your manners by offering your arm – your Ukrainian date will definitely appreciate this gesture. Moreover, light physical contact creates a better connection between people.
Going to a restaurant is a classic date idea. Average Ukrainians rarely eat out, especially at fancy restaurants. So, if you take your Ukrainian date to one, she might feel uncomfortable in that environment. That is why it's more reasonable to choose a small cozy restaurant, preferably themed or with live music, where both of you will feel easy.
Among the places to go for a date, theater makes an excellent option. Going to the theater is a perfect occasion for a Ukrainian woman to dress up and demonstrate her sense of style. Theaters have a magic atmosphere that facilitates romance, so book or buy a ticket for your romantic date. Go for stalls if you want to impress your date. A perfect continuation of your "drama" date can be taking a stroll in the city center or dining at a restaurant sharing your impressions from the performance.
The starry sky has always been a magnet for people's eyes. Unfortunately, city dwellers can't contemplate the beauty of the sky dotted with stars because of night-time lighting. If there is a planetarium in your city, you can take your girlfriend there and watch the night sky and even more. If she is a romantic nature, she'll definitely like it. Going to the planetarium will make a great start for your romantic date. You can continue it by going to a café.
Although a dance studio can't be regarded as one of the best places for a first date, it's a great option for further dates. Why not go to a night club? People dance there, you may say. Remember that your woman expects a romantic date and night clubs can be hardly called romantic places. That is why there is a better option for you. Take a dance class. It can be waltz or tango – dances for two. Even if you're not a good dancer, you'll be taught some basic steps. Still, the main aim of this kind of date is not to learn how to dance but to spend time together in a close proximity. Dancing means being in contact with your partner and this is a great way to establish the connection between you and your date.