Nordic romance is a very unusual thing. Representatives of different nationalities, coming to Sweden in search of love adventures, invariably face an incomprehensible scenario for the development of romantic relationships. The most interesting thing is that the Swedish dating is perplexing to both Americans and Europeans and Slavs. The author of this article has been living in Sweden since 2011, so we all were lucky - we finally solved the riddle of the Swedish dating and hot Swedish women with the help of a real connoisseur, immersed in the Swedish mentality. Enjoy!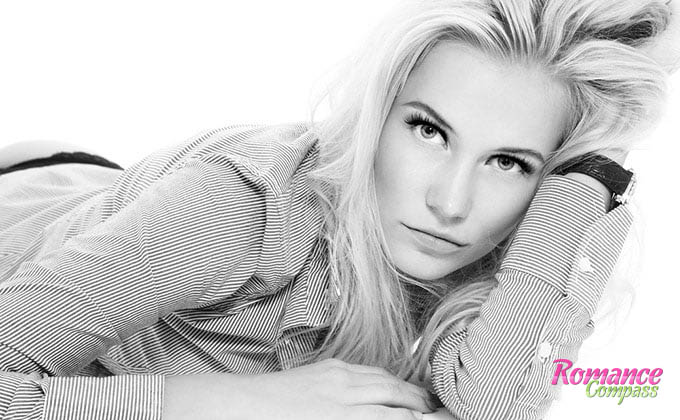 Dating Culture in Sweden
Sweden is sex, drugs and rock'n'roll. Well, more often it's still alcohol instead of drugs. Swedes are beautiful but closed, and we have to admit: they really need alcohol to somehow improve their personal lives. Many love stories with beautiful Swedish women, especially in Stockholm, begin with a wild night at the bar and unrestrained sex, and only then there may be a series of visits to "get to know each other better" - in the most direct, not metaphorical, sense of the word.
Therefore - yes: go to the pub, drink, dance, behave indecently - just look for average Swedish women this way. Go and have sex with that charming beauty because it's drunk sex that leads to a serious relationship. Although if this time you will not succeed, what's the difference? After all, a one-night stand is a standard practice, which nobody hesitates in Sweden. Sexy Swedish women like to have fun this way.
You should forget about the primordial culture of European dating if you are in Sweden. Despite the dominant atmosphere of old Europe, local residents are skeptical of romantic prejudices. Do not act like you've come off the pages of a Victorian novel - it's boring and it does not work here. Beautiful Swedish girls are from another world.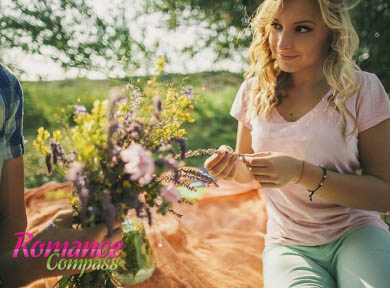 Forget about the word "date" in Sweden. There is a sacred concept of "fika" - the simplest coffee-break or a meeting for a cup of coffee, which plays a very important role in the social life of the Swedes.
You can go on the fika - that is, to drink coffee - with friends, and with colleagues, and with potential partners. Fika is a neutral concept. Maybe it will be a fika with a sequel, and it will turn into a date in the most classical sense. Or maybe you will limit yourself to a short espresso and will not spend more time and caffeine on an unsuitable person. Dating Swedish women this way is the best option for you.
If the fika has passed successfully and you feel that there is chemistry between you and pretty Swedish girls, do not sit and wait! Do not forget: the Swedes are shy and all in themselves. Instead of checking your smartphone and sighing every 2 minutes, write first. Cute Swedish girls take a defensive position: they are confident in themselves and know what they want. Oh, this beautiful emancipation!
In Stockholm, you will find young Swedish girls for every taste. The landscape of typical fair-haired Scandinavians with blue eyes is perfectly complemented by charming sexy brunettes. This is an amazing sight! When my friend was on his way to Stockholm, he had an ecstasy on the plane: "Bill, I have not reached Sweden yet, but everyone looks already incredible! I want to learn how to date Swedish women right now!"
Swedes look attractive at any age. Here they began to go crazy about the culture of wellness earlier than in the rest of the world, so the inhabitants of this country have keep themselves in excellent shape. Stockholm's women are nymphs in the best sense of the word, they treat their appearance with special attention and can spend twice as long in the bathroom than you (I say from personal experience). I do not know where else you'll meet so many stylishly dressed women within a one-kilometer radius. I, for example, have a fad familiar to many men: I cannot stand when women do not take care of their own hands. Stockholm is my salvation: here I often see such beautiful hands that I am ready to literally kiss them all.
Reasons to Date Swedish Women
Swedes are very fond of America and the Americans. Many of them visited the US on working contracts, and some spent holidays somewhere at the ocean shore. Regardless of the purpose of the trip, many Swedish women literally fall in love with American men and dream of such a husband. Sometimes this trend resembles the love of the Japanese for everything Western, although they continue to carefully guard the foundations of their culture against the influence of others.
Swedish women are excellent interlocutors. Almost all of them have an active life position and devote much time to careers and their own development in all aspects of life. If you need an interlocutor with whom you can discuss the latest trends in the technology world, then a Swedish woman is the best choice in this situation.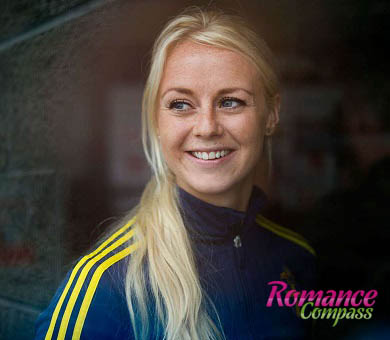 Are Swedish girls easy? No, they aren't. Local women like to challenge men. If you enjoy the process of conquering a potential girlfriend, you will never be bored with dating Swedish girls.
What are Swedish Women Like
Now I will frighten many girls, but the truth is more important: in the modern Swedish language the verb "to treat" is not used, it is considered obsolete. On dates, you are unlikely to receive flowers and gifts. If the royal attitude to you plays a key role for you, then I'm afraid the Kingdom of Sweden is not for you (although there are exceptions, as everywhere).
Compliments are almost invisible and not audible. They will tell you about your beautiful eyes/ legs/lips and tremendous erudition in very rare cases. But this is a big plus: if a handsome Swiss man compliments you, you can think that you are really special.
And now let's return to a very important issue - what are they, Swedish girls?
Once the helmsman Mao said that "women keep half the world". If we talk about Swedes, they probably keep even more than half of their own kingdom. After all, what, in fact, do we know about Sweden? The skies of the bays, the short summer, the long winter, SAAB, Volvo, Electrolux ... And, of course, the fact that there are remarkable women. And right. There is no smoke without fire.
Such free ladies
In the late 19th - early 20th centuries in Europe, everything pornographic was persistently called "French." In the last 50 years, public opinion considers the Swedes as the most sexually violent people. This does not mean that there is non-stop orgy on the streets of Stockholm, and IKEA secretly promotes sexual promiscuity. Indeed, in the 50s the Swedes invented pornographic mass consumption market, but the budget for the worldwide promotion of this product was not enough, and Americans and Germans dominated the business.
Unfulfilled pornography does not prevent the Swedes themselves from living in one of the most emancipated societies in the world. Example: One day at a disco in Stockholm I met a girl who calmly asked: "Whom do you like - girls or boys?"
It was an absolutely normal start to a polite conversation - like small talk about the weather. Women of the kingdom are proud of their equality. Indeed, in Sweden (and in Scandinavia in general) the sexes are more equal than in any other place. To make sure of this, you should come to any Stockholm disco (it is the best place to meet Swedish girls) on Saturday at 3 or 4 o'clock in the morning. You will see that not only men are actively "leasing" partners.
A woman can also calmly come up and find out if a man wants to spend the rest of the night at her house. The persistence and activity of some Swedes can be envied by many representatives of the male sex. Unless Americans. These, if they really want, immediately come up with the words: "Do you wanna fuck me?".
Without prejudice
Local equality gives a certain "bias" on the women's side: Sweden is the only country in the world where the law criminalized consumers on the sex market - men. It cannot be said that people are imprisoned for illegal consumption of pornographic products and sex services, but fines can be serious.
One of the vociferous manifestations of Swedish equality is swearing, which is perceived and pronounced here almost without prejudice by both men and many women. The words kuk, fitta and knulla are used very often, if not on the central TV channels, then on the radio for sure. For example, a couple of years ago the whole press was nauseated to discuss the main trade union boss of the country, who allowed himself the expression fittstim (i.e. "female nonsense").
The main thing is not to stand out
A Swedish woman does without make-up. It is quite easy to look naturally beautiful in a country with good ecology, free dental care till 18 years old and financial assistance to the family for each child. Most girls dress modestly: an average style is popular - a mixture of a student and an unassuming American millionaire: shabby jeans, Hush Puppies shoes or Converse sneakers.
In general, there should be few things in your wardrobe, but they should all be good. The main criterion of choice is practicality. Expensive brands are not a status symbol and do not enjoy special love and popularity. If Moscow is covered with billboards of the exclusive "Wild Orchid", Stockholm is full of advertisements of linen exclusively by H & M. Every winter the whole Swedish nation puts on Helly Hansen jackets. Colorful, inexpensive and again practical. Considering that most people buy things in just a few shops, it does not look like work. So if you want to find Swedish girls for marriage, don't try to win them with expensive gifts.
Serious girls
Swedes can be perfect in all respects, but from personal experience, I cannot pretend that they are the most cheerful girl in the world. In all of Scandinavia, there is a pretty serious mental load - look at any Bergman film or try to read August Strindberg. However, this can be attributed equally to women. And to men - 50/50. Not without a reason, from all countries of the world, Sweden is the state with the largest percentage of people who have cats in the houses. And we started talking about these cats not in order that you appreciate the Swedes' love for animals, but in order to emphasize that often single people keep cats. We can say that Swedish women are also cats that walk by themselves.
Interesting facts about Swedes
"Instead of the beach." Every third Swede visits solarium in the winter. Otherwise, it is impossible - the winter in the country is long and quite depressive (although the latitude of Stockholm is quite warm, and closer to the continent, to Malmö, there are winters without snow). Without the sun it's boring. The Swedes especially like to sunbathe before the winter trip somewhere on Mallorca - so as not to get burned. But they still get sunburnt.
Housing problem. In the kingdom, it is almost not existing. Well, maybe only in the central streets of Stockholm. The ideal house for a Swedish family is a villa. Preferably with a view of the sea.
Healthy eating. Swedes, like most Western women, look after their figures and, accordingly, carefully consider the calories. Fast food in the country is not very popular among people of mature age. Here, young people like fast food and the authorities are very worried about this – overweight people are almost exclusively found among young people. I must say that the food in the country is very healthy: the requirements of state bodies to the ecological purity of products are extremely high and most Swedes prefer products produced in the country, and not abroad.
The boss in a skirt. Yes, the Swedes are extremely independent. Sometimes, to the extent that the girl should be persuaded to take a beer or cocktail which you bought her at the bar. The Swede, whom you persistently impose a drink, probably earns more than you: a quarter of the leading positions in the country are occupied by women, and this is not the limit, the number of female bosses is only growing.