Table of contents:
The Ukrainian gen pool is generous for beauty as the nation is world-known for its capacity for beautiful women. From Christian Dior to Prada and Gucci, the most outstanding fashion brands have learned to properly articulate Ukrainian names, like the famous Onopka or Kulyk. Plenty of young but not less gorgeous chicks steps on their toes, making their way up in the industry. See the shortlisted Romantic's 11 iconic Ukrainian runway divas to recognize and never miss their gracious ancestry.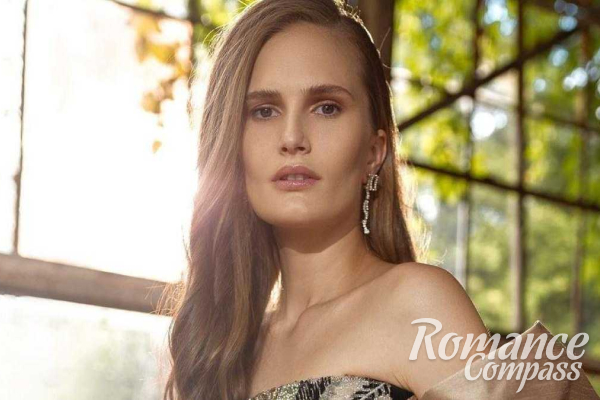 This leggy girl was born in Kyiv, Ukraine, during the last decade of the collapsing USSR. She was discovered pretty late, having been signed with Ford Models New York in 2008. Kostromichova debuted during the Fall Collette Dinnigan show opening in Paris, France. She then successfully continued her career in Milan, frequently performing for local designers.
She did a load of work for French designers, including Christian Dior, Emanuel Ungaro, Yves Saint Laurent, Jil Sander, Versace, Hermes, and Lanvin. The model appeared in many major fashion magazines, including Vogue and Harper's Bazaar.
Alla Kostromichova is running her show, has a degree in engineering, and loves traveling, especially to South America. According to her, modeling made her work hard, learn a lot, and appreciate people who helped. The model has two wardrobes — one of a model and another of a fashion insider. She loves to compare different styles and solutions but never mixes gold and silver.
She feels happy bringing up emotions on stage, making people around the same happy and satisfied with what they see and, which is no less important, what they purchase after the show.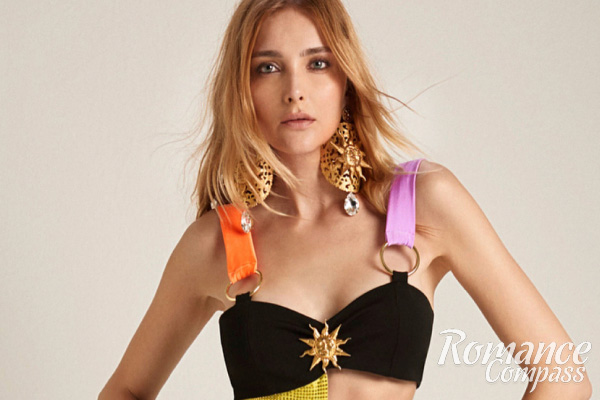 Snejana was scouted at the age of fifteen. In 2005, she first appeared in the Dolce & Gabbana ad campaign and made photoshoots for Elle and Vogue. Also, that year she closed the spring show for Marc Jacobs in New York and performed for Karl Lagerfeld, Dolce & Gabbana, and Miu Miu in Paris and Milan.
Onopka has worked for the most terrific fashion brands, including Calvin Klein, Louis Vuitton, and Yves Saint Laurent; she was the face of Lanvin, Gucci, Chanel, Alexander McQueen, Valentino, and Fendi; she was on the cover of Numero, Vogue Japan.
She holds a reputation as a brawler in the industry, even once called a monster. Snejana's father left her early, and the girl who dropped out of school had to protect herself. She started working in the States without any English and did her best even in silence.
Onopka admits that she never had friends, only her mom, and her friends. Although she's conservative, with a clear vision of herself, Snejana doesn't conceal her desire to work for big money only. She is in her authority to pick up photographers as she has looks and the name.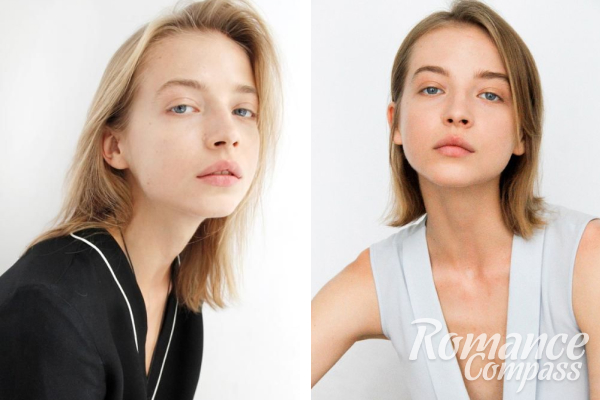 Kulyk performed for Cynthia Rowley, J.W. Anderson, House of Holland, Topshop, Joseph, Peter Pilotto, Loewe, Dior, Emanuel Ungaro, Alexander McQueen and Masha Ma. She walked the shows for Dior, Hugo Boss, and many others.
She appeared in an editorial for Interview Magazine, Another Magazine, and Metal Magazine. She appeared in L'Officiel, too.
Kriss is leading a very healthy lifestyle — she will restrict herself to food and drink, but never in her job. She has elaborated on a flexible vegan diet with lots of fiber.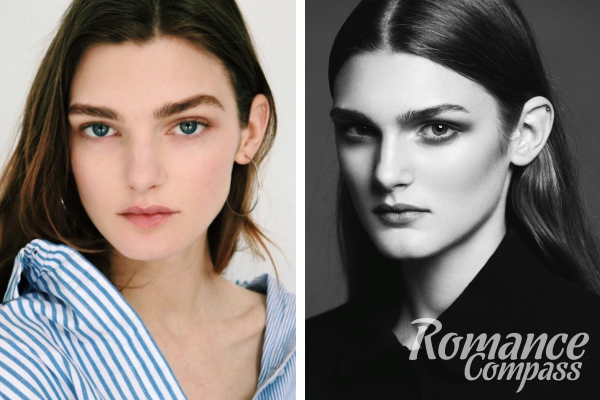 The model walked for Dolce & Gabbana, Giambattista Valli and Kenzo, Marco de Vincenzo, Antonio Marras, Isola Marras, Yang Li, Andrew Gn, John Galliano, Giambattista Valli, Shiatzy Chen and Just Cavalli, Gucci, Prada, Sportmax, Salvatore Ferragamo, Marni, Cedric Charlier, Missoni, Dior.
She worked for Harper's Bazaar Kazakhstan, called Suburban Legend, and modeled for Madame Figaro China, called Nastya. Nastya was on the cover of Revue de Modes. Model's lookbooks include Erdem, Cynthia Rowley, and Jonathan Simkhai.
At the time of booming social media, it's not uncommon to scout young prospective girls online. Nastya Abramova is no exception, as her path has begun in VK. With her thick brows and high cheekbones, Naty has the kind of sophisticated looks. She studied art and still is inclined to draw sketches.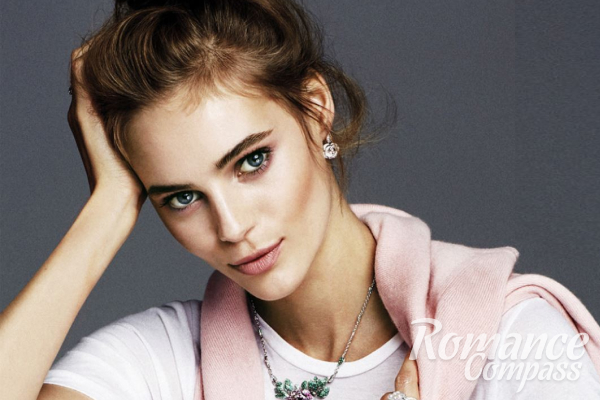 The girl was discovered in 2007. Since then, she has worked for Alexander McQueen, Vivienne Westwood, Chanel, Christian Dior, etc. Ivanyuk's posture is well-known in Valentino's, Antonio Berardi's, and Nina Ricci's. She has also been photographed for Vogue, Amica Italy, Marie Claire France, Italian Elle, etc.
Juju is one of the most captivating models on the catwalk, stealing the moves of a pussycat and adding an element of modernity. Her cunning gaze encompasses the obscuring epoch, laying bare the real intentions of a model. Ivanyuk knows how to represent the art of female allure.
Mariya Markina worked for Supreme Management, New York. Her debut was in Paris when she walked in the spring Chanel couture show in 2006. That year she opened and closed the fall show for Jil Sander, Rochas, Costume National, Yves Saint Laurent, and Valentino.
Her face is familiar to most fashion magazines and fashion brands. Masha reckons the day she met designer Raf Simons was the happiest in her life, as she opened his debut collection for Jil Sander. A feel for fashion is an ability to bring magic to the routine, but no matter how lucky and beautiful the girl is, a lot of hard work is needed to make that dream come to life. Modeling could be unhealthy due to a rigorous diet that can cause health problems.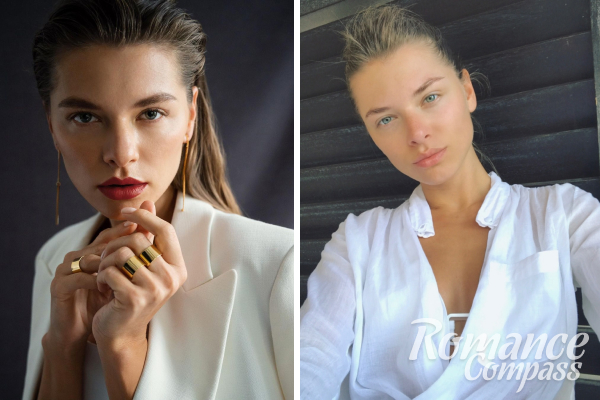 A Ukrainian model that made her debut opening the fall show for Givenchy in 2010, and the same year she signed with WM Management in Paris. Dementieva became the face of Givenchy accessories.
She walked for Issey Miyake and Sophie Theallet and was in editorials for Vogue Russia and Jetsetter Magazine, Harper's Bazaar Ukraine, and Elle.
Yuliana Dementyeva is a successful model; she was the face of Givenchy, opened fashion shows of the most famous fashion houses, and took part in a few Campaigns of the Ukrainian brand Bicholla. The model was photographed for Vogue, Ukrainian, and British ELLE. The lady loves sports and traveling and is deeply involved in her husband's business projects, Vyacheslav Konstantinovsky — a Ukrainian businessman and philanthropist.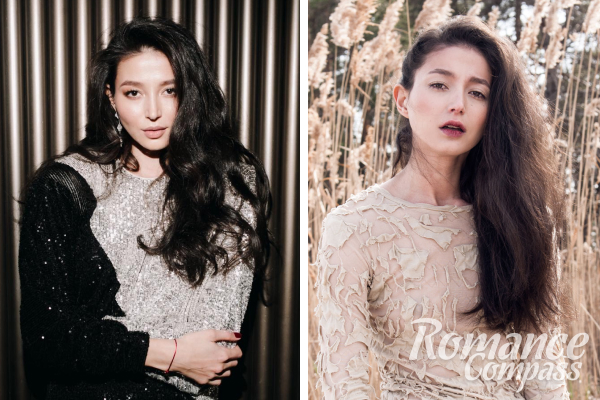 The model of Crimean-Tatar descent. She comes from a family of fashion designers. When she was 17, she signed with Supreme Management and performed for the New York spring fashion week. Evelina appeared on the runway for Richard Chai, Vera Wang, and Jeremy Laing.
She was a rising star in Women's Wear Daily and walked for Moschino Cheap & Chic, Issey Miyaki, Sonia Rykiel, Sportmax, and Yohji in Paris and Milan.
Evelina possesses an exotic look with her dark eyes and hair, making her popular with several fashion designers and brands. In 2014 she started seeing WhatsApp co-founder Jan Koum, just another Russian-speaking tycoon from Silicon Valley, and they are still together. Mambetova graduated from Kyiv National University and has a degree from Oxford University.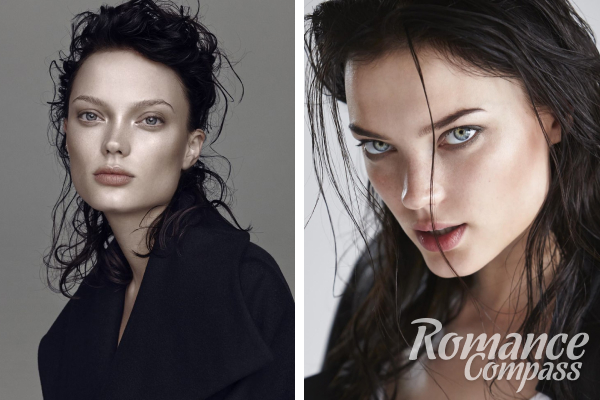 Natalia opened and closed the fall show for Prada, which made her one of the most promising Ukrainian models of her time. Later, she signed with Women Management in Milan, signing a contract with Prada and Miu Miu. Also, she appeared in Italian D magazine and British Vogue and walked for Anna Sui, Dries van Noten, Missoni, Yves Saint Laurent, Marc Jacobs, etc.
Naty's face is quite a masterpiece: her wide-set blue-green eyes popping up from the sharp cheekbones are persuasive and provocative. She's a Hell's Kitchen resident, which the girl finds fantastic during the spring and summer because "the West Side Highway is so close, and I love riding my bicycle downtown or running." Nataly loves reading and playing tennis with friends — almost every other weekend, she's at the tennis camp.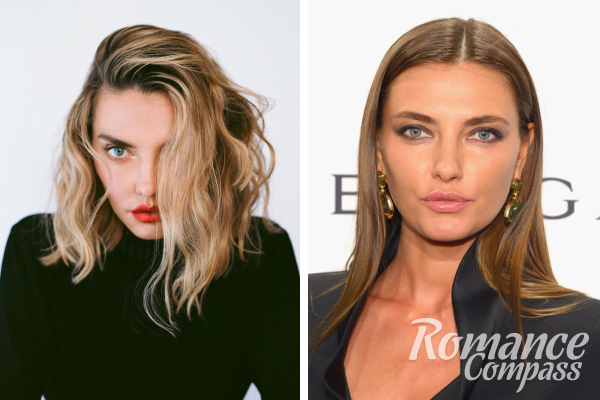 Alina Baikova has unforgettable green eyes and long dark blonde hair, accompanied by facial symmetry and height, that guaranteed her a supermodel future.
Alina started her modeling career with the Next Models agency in 2010 when she debuted at the spring Carolina Herrera show in New York. She walked for Marc Jacobs, Elise Overland, Ohne Titel, and Ralph Lauren, Dolce & Gabbana, Salvatore Ferragamo, Gianfranco Ferre.
She participated in Badgley Mischka in New York and Emporio Armani in Milan and twice appeared on Vogue Australia's cover. Baikova was contracted by Zac Posen and prompted fragrance by Oscar de la Renta.
In 2015, the model created a flower delivery app selling flowers around Europe — Alina's Flowers allows you to order a bouquet straight from Amsterdam. She is sure that her business helps couples find the easiest way to share their feelings at a distance. Also, she is the first model to create an NFT with her picture.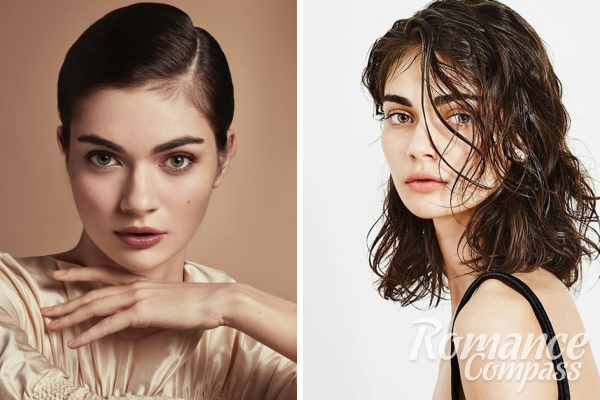 Antonina frequently shows up on the covers of fashion magazines and runways for the world's top designers. Since 2012, she has walked for Dior, Calvin Klein, Prada, Jil Sander, Missoni, Dolce & Gabbana, Iceberg, Sportmax, Givenchy, Trussardi, Aquilano Rimondi, Dior, Rochas, Cacharel, Loewe, Chanel, Alexander McQueen.
Vasylchenko is a trendy face for a dozen of fashion houses around the globe, and Calvin Klein's creative director Francisco Costa was one of the first to discern the truth in her eyes — Tonya was honored to open and close CK's show. She has a great experience posing as a glamorous goddess in the 1960s-inspired editorial "Good Housekeeping" for the Dazed & Confused.
By the way, Antonina has a musical school diploma, but she is all into modeling now.
Some of the girls have gone on too early to become fashion's most famous faces, and while remaining in demand worldwide, they didn't cut ties with their country of origin. Not every single runway or shoot leaves good memories, especially topless photographs that could bring up a feeling of objectification and easily scare away a young woman. The industry is sometimes ruthless, and that fragile physique holds an unbalanced soul of a 17 y.o. Nymphette has to build a character to survive.
Plenty of girls suffer from anxiety before and even after the shoot, but only a few need extra motivation to get it through. To become an icon, one has to be able to give away their entire body, from toes to head, in the name of sometimes elusive goals, not always considered "art." But that's how the industry works.
No power on Earth could force a girl from Eastern Europe to do anything she doesn't want to, like posing nude in the cold water or walking the runway in tatters. Rookie models may suffer from a nervous breakdown, but there is always time to say, "No, I don't think that's mine." However, those who step back might not get a chance to step up again, and young ladies from far not well-established countries like Ukraine realize that better than anyone else.