Hospitality, great sense of humor, amazing beauty and vast circle of interest are only a small part of what Ukrainian girls can boast of and are appreciated for. These Eastern European women are maybe the last representatives of the conservative culture that are now being influenced by the feminism tendencies of the rest of the world. It means they are open to new, always ready to work on equal terms with men and are quite self-sufficient. But this does not prevent them from being still caring, multitasking, taking over the majority of house chores and showing their love in many other ways.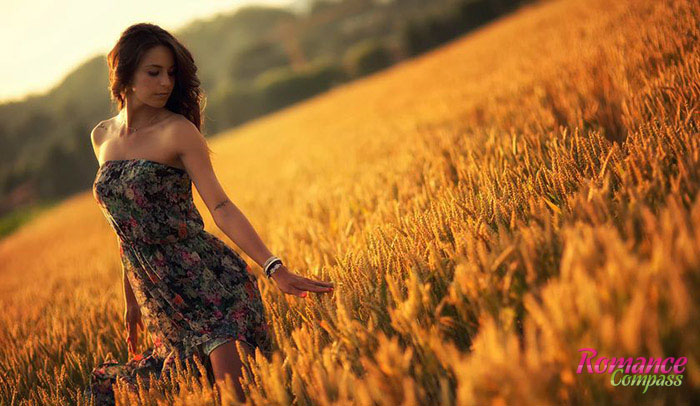 There are various reasons to date a Ukrainian girl that we are going to talk about below, but the first thing you need to understand is that girls from Ukraine love their country and are very attentive to its culture and traditions. There can be a no bigger offense for a Ukrainian girl to be called Russian or hear that these nations are practically the same. Be respectful to the peculiarities of any ethnos and do a little bit of investigation before saying anything about Ukraine. The best tactics you can choose here is to ask a question and attentively listen to her, the girl will be only willing to tell you about her national background. So, how to impress a Ukrainian girl? Be curious about the traditions and culture of her state. No gifts or romantic words will have such power.
In general, a Ukrainian girl is not against the dominating position of a man in a family. They are quite freedom-loving and want you to always consider their opinion. It is unacceptable that the man does something without discussing it with his beloved. However, if you show the ability to solve her problems and play the role of a confident leader, she will be dreaming of giving in to your male embraces. How to date a Ukrainian woman and conquer her heart? Read below.
Why Are Ukrainian Girls So Popular?
They attract foreigners with their insane beauty, let's be real, the first thing we notice a person for is still their appearance. Unfortunately, Ukraine hasn't won Miss Universe many times or so, but when you come to this country you will see pretty girls everywhere. It is their concentration on every corner that drives men crazy. Their beauty is pure, magnificent, breath-taking. These women know how to hold their head high and how to behave. For what else men all over the world choose to date Ukrainian ladies?
No pressure. One of the things, why men choose to meet a girl online and want her to be specifically from Ukraine, is that these women respect the role of a man in relationships. They know their value and are generally very proud, but that is why they care about your opinion too. A Ukrainian girl will neither force her man to do something nor start a base-less quarrel nor require anything from you in the early stages of your communication. It has been a historically set tradition that a man is the leader of a family and a woman is his closest friend, counselor, and a lover which is not the least important. She will know how to give advice calmly and wisely and only when you are ready for it. No pressure or empty arguments – these women respect your and their own time.
Loyalty. We are not talking about cheating or mental abuse now, if you don't treat the woman right – she will leave, it is a rule for all nationalities and countries. But when we talk about some major details, being busy and having to stay at work until it is late, sharing responsibilities or forgetting to do something – ladies from Ukraine are quite understanding and will love you the way you are. After all, they do not require much from you, and it is not difficult to follow their instructions.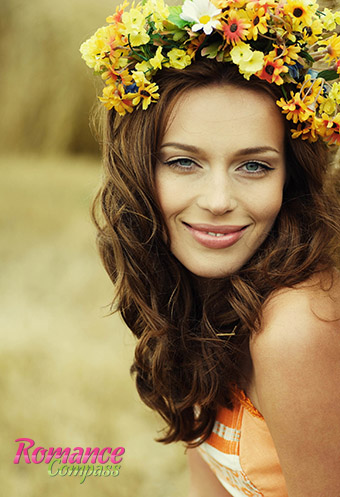 They will never want something extra from you or accuse you in all their problems. You are an adult and can decide what to do on your own, they will be in all cases loyal about your small flaws and risky solutions.
Beauty. Ukranian girls love makeup, you can notice it in any ladies gallery on a dating site. However, they know this art very well and use it only to embrace their best features. They are brilliant at hiding imperfections and be proud of their natural beauty. It is normal for them to wear bright lipstick to work every day and when they go to the club, they like to wear even more makeup. But it always looks well put together and thought-out. You will never see a girl with makeup on a beach or in a gym, girls from Ukraine know when it is appropriate to be in full armor and when you should stick to looking natural and be with a fresh face. So, not only these girls have a pretty appearance, they know how to highlight their brightest features. Dark, typically brown hair and eyebrows, hazel or brown eyes, freckles are a common phenomenon, oval face and a small nose – the overall look of Ukrainian girls are harmonious and cute.
Housekeeping. This is what all Ukrainian girls learn from childhood. With the latest tendencies of gender equality, it is much more common for couples today to split the tasks and help each other in cooking, cleaning and washing dishes. But if you work all day or do not quite feel like preparing a meal today, be sure that the delicious dinner will wait for you upon coming home. It means women in Ukraine know how to cook and pretty much love doing it when in a good mood because the cuisine of their country can boast of hundreds of delicious recipes. They know how to make a three-course meal that will be tasty, budget-friendly, nutritious, good-looking and various literally out of nothing. It is a common practice for Ukrainian women to go on maternity leave after giving birth, they are the ones who will stay at home and raise the children. In this aspect, Ukrainians are still quite conservative. Intelligence. Education and self-development are a huge must for all people in Ukraine. Girls from a young age love to read and invent, do mathematics and study literature.
This is an opportunity for them to reach high results later and step on the path to their bright future. All of them finish school and colleges and then either work, if they choose to do a specific applied profession, or continue studying at university. Dating with hot Ukrainian girls, you will be amazed at how smart and well developed in different spheres they are. Any girl you meet will be able to join your conversation and express her opinion on equal terms with men because being not well educated, having no hobbies and interests is considered an awful thing here.
Where to Meet a Hot Ukrainian Lady?
This should not come as a surprise for you if we say that you can meet women of Ukrainian nationality at the same places you can meet girls in general. To do this, you need to go out at least sometimes and wonder what women from this country love to do. They love partying, going to cinemas, eating at fashionable cafes, attending cultural events, and, in the long run, surfing the dating sites.
There are some more specific dating tips for Ukrainian girls that we are going to talk about and if you are curious – you will find them in this paragraph.
Dating sites. This is the easiest way to meet your soul mate today. There are various kinds of tried and pretty good working dating sites, aimed at Ukrainians and you can find the one to your taste simply googling it. The first thing you will see upon opening any of them is the variety of profiles of pretty women. Girls of any appearance, ages, interests, from various Ukrainian cities will wait for you here – and all of them are real! Yes, for some moment you may think that their photos are fake or those are stock pictures, used to attract more users to the site. But Ukrainian girls are that beautiful and open to relationships. Start from a simple "Hi!" then you can ask her to tell you something about Ukraine or use some facts you learned about this country in advance. For example, "Is that true that in Ukraine you have these boiled dough dish called "varenyky" that can have different filling from meat to berries?" She will be truly impressed.
Dating apps. This is a trendier version of the old dating platforms. While the first option is suitable more for an older generation, the youngsters choose something mobile, easy to use on the go and convenient. This is all about dating apps. The most popular like Tinder, Mamba, OkCupid, and Badoo will not work in case you want to meet people of the specific nationality. They will come in handy only if you come straight to Ukraine and want to meet somebody on the spot. And if you want to date someone remotely, you need to choose local versions of the global dating platforms or search for the popular apps in a certain region.
Social Networks. It is through Instagram, Facebook, Twitter and local social networks like Vkontakte that Ukrainian women date and initially meet foreigners. This option is the most convenient if you are far away from Ukraine but want to meet a girl from this country. Everything that you need to do is to fill a few criteria to specify the search, and any social network will transform into a dating platform. For example, in Facebook, you can insert a preferable age of a girl and select a country, a few clicks, and you receive thousands of ladies that fall into your category. What is more, the majority of the population knows English, so you will not experience troubles with understanding each other especially with the help of modern technologies and online translators. Forums.
This is another unfairly underappreciated option that can result, however, in some great acquaintances. Online forums were made for the representatives of specific fandoms to meet each other online and share interests. It means if you fall into the category of DC lovers, enjoy reading Stephen King or can boast of some impressive knowledge in any other sphere, you can meet your soulmates online and talk about common hobbies. To specify your search results, you can look for forums, aimed at communication with Ukrainian girls. There is a variety of different forums on the web, and you will find the one with adequate public, nice people and open communication.
How to Date Ukrainian Women: 5 General Tips
To conquer a heart of a Ukrainian woman you need to respect her, be a leader, provide her with your care and help in solving any minor problems, not only talk but listen to her because these ladies are quite sensitive and willingly open their hearts to a person they love.
Since Ukrainian girls online can differ from real life, you need to know how to deal with them, be aware of the cultural difference and try to step into the shoes of your partner in case of any misunderstanding. After all, you are two completely different people that not only have lived to a conscious age, had their interests and life experience and now met each other and try to communicate. You are from different cultures and have to mind the compromise in anything you do not understand.
There are some major Ukrainian women relationship tips that will be helpful when you decide to build a couple with a girl from this region.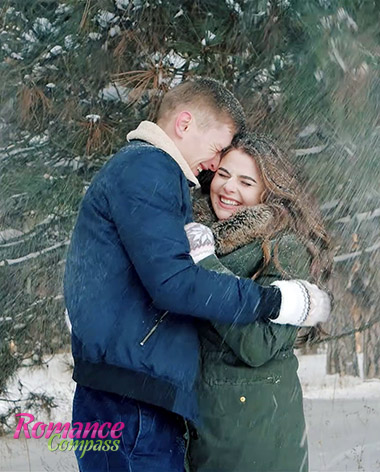 Be realistic. Be able to distinguish love from euphoria you feel because the girl is beautiful. At first, any Ukrainian girl can seem perfect to you, but a little later you will realize that not everything will always be so simple and cloudless. That sometimes she has a bad mood or problems in life too. There is no ideal relationship; your connection can bring surprises.
Sometimes she will play on your nerves and can be in a bad mood. But if this is your favorite person, you need to be prepared for such unpleasant moments and value your connection. You're a man, be wiser. Yes, relationship with a Ukrainian may not be as magical and fabulous as it seems at the very beginning. But you should be honest and adult. Do not be afraid to take responsibility and say a girl that you do not feel you have a common future. Because these women cannot stand lie and not serious intentions.
Respect your partner. This is what a strong relationship is about. Showing respect towards your partner is one of the most important tips for dating a Ukrainian woman as they are quite proud and independent.
Quarrels and scandals will be a test of your couple's strength. And, if you pass it, then in the future, everything will stabilize. It is at this moment that it is extremely important to show respect for your girlfriend and not to cross the line. Another important point is self-esteem. If you do not respect yourself, then who will? You may strive to constantly prove that you are worthy of the girl's love and attention. This is not male behavior. Do not complain about your girlfriend. If you don't like something about her, tell her about it.
Show respect for the hobbies of your girlfriend too. You are two completely different people, so, logically, your partner may have completely different interests. Respect the opinion of your girlfriend. You should not decide everything alone and think that making absolutely all decisions for two is good. Take into account her opinion, be a team.
Discuss problems. You will never solve problems in your relationship unless you talk about them. For this, there must be trust between you and the girl. If it is absent, quarrels will turn into a vicious circle. If something does not suit you in the behavior of your girlfriend, discuss this with her in a relaxed atmosphere.
Share fears and doubts with her because Ukrainian women are understanding and caring. Even those doubts that you don't tell your best friends about. Believe us, she will get you and find the right words. Always keep all the promises you make and do not think that in any conflict you are right. Try to put yourself in the place of a girl and try to understand her discontent.
Do not even try to control her. Total control is something that can ruin even the strongest relationships. She does not have to constantly give up something so that you can be calm. Once she will get tired of it. Just like you should not report to her. Do not check her phone, social networks, or prevent her from going out with friends and so on. Would you like this attitude towards yourself? If you are afraid to give her complete freedom of action, it only means that you are not confident in yourself. Deal with your complexes, and your paranoia will pass.
Be prepared for both of you to change. You cannot know what the girl will be in a few years. And what will you be like? This is one of the main problems of many couples. They are not ready for the changes that are happening to them. They do not understand that it's normal for a person: to change their appearance, beliefs, outlook on life, the circle of friends especially if you are from different cultures. Such a relationship will not last long.
This is unrealistic, and you must realize this. To better prepare for these changes, you need to be more often interested in the life of your girlfriend, her hobbies.
Ukrainians are a great and hard-working nation. These girls are definitely worth your attention and if you follow some of the simplest rules, show respect towards their culture, and let them stay free under your protection, they will pay you back with the most love and affection they can give.