Nowadays, meeting intelligent women is a usual thing. Thanks to the progress and development of civil rights, women have just as many possibilities as men. They can work the same shifts, do the same work, and even compete with men in all kinds of different activities. Still, some men don't know what to do and how to act in the company of intelligent women. Read the following tips on dating intelligent women to know whether it is your thing or not. You should also know where to meet intelligent women because there are certain places they can be found at.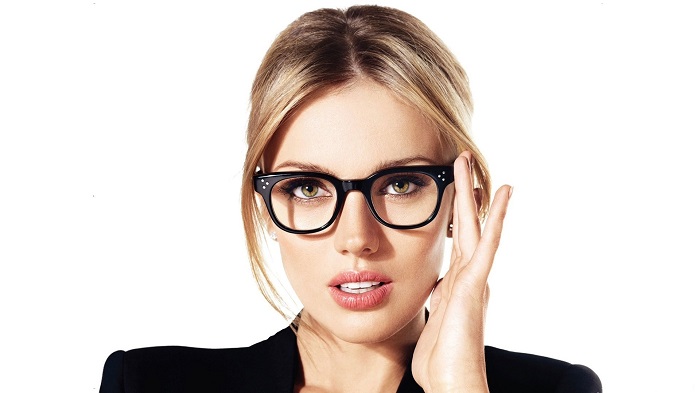 Intelligent Women: a Blessing or a Threat?
Do men like intelligent women? This is a tricky question. One thing is certain, though, and that is the fact that a lot of women now are intelligent. Therefore, those who don't like it may suffer difficulties approaching any woman at all. Thinking that women can't be intelligent or that their intelligence poses a threat is nothing else but sexism. Those believing in the benefits and virtues of equality, on the other hand, are glad women now have the same opportunities as men.
Some men ask "are women more intelligent than men?" This question cannot be answered with a simple yes or no. It would be better if such question would never appear at all because intelligence obviously doesn't depend on sex. Both men and women can be intelligent and everything depends on a particular man or woman. Women are equal to men in everything that matters but considering women more intelligent than men undermines the principles of equality.
Female intelligence is not a new thing. There were many intelligent women in history like queens Elizabeth and Victoria, prime minister Margaret Thatcher, jazz legend Nina Simone, and many, many others. Female equality became a reality in the 20th century when women obtained their right to vote. Today, women successfully proved they could handle any intellectual labor just the same as men.
Intelligent women are most certainly not a threat. It's much better to think of this fact as a blessing. Why would a real man intentionally want his girlfriend to be dumb? This simply sounds offensive. Such attitude would most certainly be harmful when it comes to dating women. Even average women who don't have a degree or private business won't consider women to be unworthy of intelligence and wisdom. Therefore, a man who thinks that women shouldn't be intelligent would most certainly fail in any kind of relationship. That's because there's no place for sexism in the modern world, at least in the most civilized parts of it.
Dating a Highly Intelligent Woman: Tips and Advice
So, now that we know that women are intelligent it is time to offer some piece of advice for those men who feel they need to correct their approach. Having an intelligent woman by your side certainly comes with benefits but you are required to deal with the challenges. You are expected to be responsible, confident, respectful, and understanding if you want to succeed with strong intelligent women. Read the following tips to know what to do and what not to do.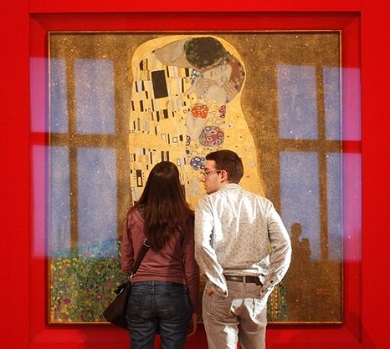 The Art of Conversation
Strong intelligent women like to have meaningful dialogs. In other words, they may treat you according to your ability to make an interesting conversation. One of the best ways to get along with an intelligent woman is to have an interesting dialog with her.
Tell About Yourself
Start by telling about yourself and be passionate about it. Talk about what you like, what you do in life, what are your tastes and preferences. Intelligent girls like men who have hobbies and interests. Make the girl interested in what makes you interested. For example, you may tell about your music collection or about your interest in traveling. Express yourself clearly and smile while you do it.
Listen to Her
Next step on your way to a successful conversation is to be a good listener. Intelligent women especially like to be listened to. Pay attention to what she has to say and ask her questions. Express interest and be enthusiastic about getting to know her better. In other words, establish contact in order to get closer.
Try to maintain a delicate balance between talking and listening. You should avoid talking about yourself all the time. Keep in mind the need to share your emotions and speak when you think you have something useful, wise, and kind to say. Let your dating partner speak her mind. Be sympathetic and understanding because a woman needs your support and care.
Creativity
Intelligent women are usually very creative, artistic, and original. In order for you to catch up with her, you also need to be creative. Being creative and original helps you distinguish yourself from other men and their casual approach to women. Try to be innovative to make something that will surely stick in the girl's mind. Nothing else is more boring that the lack of creativity. Women easily get tired when you approach them in a common way. A date should be exceptionally original if only you want it to be followed by a second one.
Original Date
When you go on a date with an intelligent woman, consider different options. For example, choose going to a gallery or a festival instead of a more traditional visit to a restaurant. Or go on a little trip full of small and memorable adventures. You can choose going to a park, museum or a fair. Whatever you do, make something you both could enjoy.
Respect
Intelligent beautiful women expect you to respect them. Successful relationships are built on mutual respect. You wouldn't be able to impress a woman unless you respect her. Intelligent women are especially demanding regarding this. Therefore, be polite and respectful. Accept women you meet as they are and don't be judgmental.
Confidence
Intelligent women like confident men. Others would only believe in you if you have faith in yourself first. Therefore, be confident because confidence is the key when it comes to dating. Confident men have more chances to succeed with women because women think all men should naturally be confident.
Understanding
To reach mutual understanding with an intelligent woman you need to have an open mind. In other words, think out of the box. It is preferable not to fall for prejudices or be critical. Keep in mind that each woman needs time to open up and, therefore, you shouldn't demand much right from the start. Mutual understanding needs time to nourish when it comes to dating. Have an open mind and let an intelligent woman show you her positive sides.
Non-verbal Communication
You should know how non-verbal communication works because it can increase your chances for success. According to the scientific studies, people obtain around 50% of all knowledge not through words when they talk to other people. Your moves, gestures, the tone of your voice, and look in the eyes all matter when it comes to effective communication. You should use the benefits of non-verbal communication to impress intelligent women.
Tone of Voice
Keep in mind that you should maintain a peaceful and casual tone of voice. Under no circumstances should you shout or talk quietly. Avoid these two extremes so you won't alienate women from you. Try to make your voice sound intimate but don't overdo it. Your tone of voice should be comforting and relaxing.
Gestures
Yes, you should smile when you're on a date but don't do it all the time. Intelligent women may think you're silly or fooling around. Therefore, smile occasionally when the timing is right. Don't be gloomy or sad. Never attend a date in a bad mood. Your facial expressions should be natural. If they're saying something, then you should try to express joy and openness with a smile and other relaxing gestures.
Moves
Make it your habit not to make any sudden moves. Also, don't do something irritating with your hands or legs. Don't shake, move all the time or do any of such things because it may make the woman think you're nervous. All your means of non-verbal communication should express confidence.
Look in the Eyes
You should maintain eye contact when you date an intelligent woman. It is advisable to look for no longer than 3 seconds to show your intentions and not to appear awkward.
Where to Meet Intelligent Women
There are many places you can visit to find intelligent women. Here are some of them: a library, a museum, a gallery, a concert, theater, cultural events, etc. Intelligent women like to spend their time creatively. A lot of them are artists or are interested in art. These are not all the places where to find intelligent women. Consider going to the cinema, visit a fair, walk in a park or attend a lecture. In other words, think about creative leisure opportunities.
Art shows
If there are art exhibitions or shows in your city, don't waste your time and just go there. On weekends such places are full of smart and beautiful girls. And it would be easy to come up with a conversation starter – just look around to find one.
Coffee shops
Freelancers and women of some creative professions like to grab a book and go to a coffee shop to get double pleasure. There might be a huge number of such places in your area, just the coziest one or that offers a chance to work right there.
Concerts
Here everything will depend on the genre and preferences in music. Don't judge a book by its cover since many intelligent women also listen to pop or alternative music while nobody hears.
Book release parties
If there are a couple of decent book shops in your area, make sure to visit them since intelligent women like to read and attend different book release parties. Such a place is perfect for getting acquainted with a smart lady.
Gifts for Intelligent Women
Like all other women, intelligent women like to receive presents as well. Buying a gift for your woman is a noble thing to do. Everybody likes presents, and women especially. Here are some options for you to consider.
Books
Intelligent women like to read. Some say that a book is the best present. Buy her something to read but make a good choice. For example, buy something you would read yourself.
Merchandise
Consider buying something not practical. Go to a souvenir shop and look for something creatively expressive. Consider some folk or ethnic things like bracelets or dream catchers (ancient Indian amulets). In other words, buy something interesting.
Art
Try choosing something artistic as a present for intelligent women. For example, buy her a painting or vase. Perhaps, you may surprise her with a beautiful figure or some other handmade crafts. All in all, artistic presents usually make the best gifts for intelligent women.
A Kindle Paperwhite ebook reader
If your intellectual woman is eco-friendly, then she would like to get an electronic reader not to harm nature. Such a gift will provide her with many opportunities since it is equipped with different additional features that will come in handy, for example, while reading in transport.
Smart jewelry
Nowadays, you are not limited to choosing ordinary jewelry to present to your intelectual woman. You can find many great options that will combine the best qualities of high-tech devices and pretty jewelry, even with precious stones.
Stylish headphones
Many intelligent females are big music lovers, and if your girlfriend is one of them, then stylish and high-quality headphones can become an awesome gift and evokes many positive emotions. Just make sure they fir her lifestyle and image in general.
Don't Judge Based on Looks
Intelligent women care more about what you think about their mind than what you think about their body. In other words, you should prove that you like her mind more than you should prove that you like her body. So, for example, a typical compliment for an intelligent woman would sound like this "you're really smart" and not like this "you're very beautiful". The thing is that intelligent women don't really care that much about their looks. They are looking for men who can appreciate their mind. Make sure you do that.
Finally, following all the tips should get you on a date with a highly intelligent woman. It is always better to expect the unexpected and plan ahead. Your approach should be accurate and careful because intelligent women are very demanding. Believe it or not, this is for the best. You won't ever be bored with a woman whose intelligence you can enjoy. Smart women are cool to be around with. They are very independent, interesting, and witty. They are also very reliable. You can count on them. In a long-term perspective, intelligent women make the best dating partners. Respect them, allow them to express themselves, listen attentively, and be confident. Good luck!