All girls like when a man shows signs of attention through courtship, for example, he gives flowers, invites to a cafe or a restaurant, tells gentle words and gives compliments. However, this may not always last long. When you are already a couple, the warmth in the relationship may reduce with each passing year, you get a habit and a spiritual balance just because of the fact that this person is next to you, this replaces everything else. Of course, it cannot be applied to all the couples, sometimes warm relationship remains throughout the whole life together and the partners tell each other sweet words without embarrassment not only at the first stages of dating.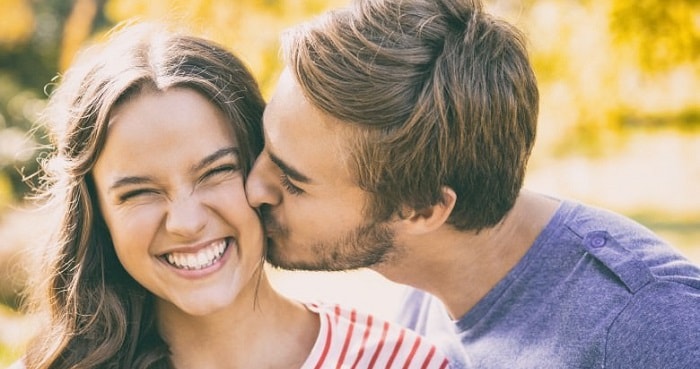 Although it is sometimes difficult to distinguish infatuation from the true love itself, the test of time can cope with it. Infatuation occurs at the early dating stages when the couple does not know each other well. As soon as they become closer and learn more about the positive and negative features of each other, and the initial love fervor passes, a partner who has just infatuation will lose interest. If they truly love each other, they will stay together. Another important sign of true love is self-sacrifice and the ability to take care. Are you able to give your partner's desires and needs the top priority? There are no ideal people and therefore there are no perfect relationships. However, often in order to understand that, you need to have maturity and experience in the relationship.
So, when you start dating, it seems to you that this is the very person with whom you would like to live a long happy life. How not to miss this bluebird of your happiness? What stages will you pass before taking one of the most serious decisions in your life? If you have doubts about the fact that this person is your destiny, but you do not want to agree with this thought because, in general, you like her and you do not want to lose her, look at the stages of dating that all couples go through.
2 years of dating - what's next? Dating stages
Stage 1. Romantic atmosphere
It is the very beginning of almost all the relationships. This stage is full of hopes and dreams, and it gives you the opportunity to fantasize about a wonderful future together. Everything is great, you have fun together and nothing seems to spoil your relationship. Reality seems to be like in a fairy-tale, details are blurred, and moments of the past are not considered. You can be easily associated with a couple of zombies because their brain is also completely inactive. You are focused on commonalities, you try to do the same things to attract each other even more.
This stage can last from 2 months to 1 year and your 2 year dating anniversary isn't anytime soon. It takes a lot of energy because you get tired of always being like your partner. And when you start showing all those traits that you tried initially to hide, your partner will want to change you. It is time for the second stage.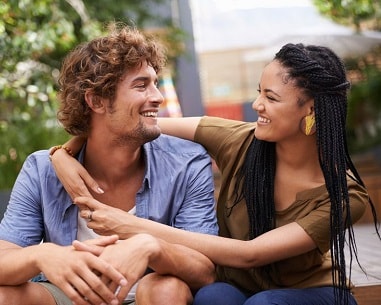 Stage 2. A struggle for power
Your romance needs are met, and now you feel some freedom. You see all the distinctions between you, and many of them may annoy you incredibly. It seems to you that you already have nothing in common with this person and that your partner does everything wrong. You need privacy to think alone about all these innovations, and it is quite natural. This is a crucial stage, during which many couples break up or, occasionally, need the help of a specialist.
Stage 3. Permanence
You have accepted the shortcomings of your partner, you are ready to compromise and you are not going to change your soul mate. You realize clearly that your dreams cannot always come true. The struggle for power is over, and you can relax. However, you can start drifting apart, and you can also feel depressed that you can do nothing about it. The primary attention is to the future since it is not defined yet.
Stage 4. Taking responsibilities
You have been dating for two years, and at this stage, you can confidently say that you are ready for marriage, even if you are not going to do that because of some external circumstances. You make conscious conclusions about both of you, and you know clearly what you want and what your soul mate is interested in. You decide to face the past, recognize the present and reflect on the future. Your relationship is based not on the need but on your strong desire to be together.
Stage 5. Accumulation period
At this stage, you act as a team and you support each other in any situation. This is a stage of complete trust that can coincide with the two-year dating anniversary. Your actions are aimed at co-development and can include a common business, common interests and plans for the nearest future. You go out of the framework of the relationship and are not afraid that the external world will negatively affect it. At this stage, the relationship develops constantly, you find time both for yourself and for your partner. It is difficult, but, ultimately, you will have to make your choice. Getting married can bring you back to the romantic stage which will already include other passed stages.
When you are in a long-term relationship, then, perhaps, you have already passed a bigger part of these stages. However, if you are still at some initial stages, do not let the negative moments frighten you.
How to celebrate your dating anniversary
There will be many dating anniversaries, well, at least we hope so, but there will never be a chance to replay any one of them. The second-year dating anniversary is very important, as one year of a continuous relationship maybe just a coincidence, lots of passion that manifested itself in a prolonged period of passion. But the second anniversary is a sign of an emotional connection, it means that you have a lot in common and you want to spend a lot of time with each other. Here are some 2nd anniversary date ideas.
A romantic trip to a place of her dreams
There should be no cheapness when it comes to 2nd anniversary gifts and anniversary date ideas when it comes to choosing a place to celebrate such an event. Thus, is there a better way to celebrate your anniversary than to bring your female partner to a great palace? Well, if there is, we don't really know of it. However, depending on your preferences, there are some other dating anniversary ideas you may prefer.
A day at the SPA for two
SPA salons are great, they bring relaxation to the body and clarity to the mind. And such a trip will be very light on your budget. Sure, as we've said, this is not the occasion to go cheap on, but a trip to a spa salon will not feel cheap, it is a great way to spend some time with your romantic partner and regain all of the energy lost after work.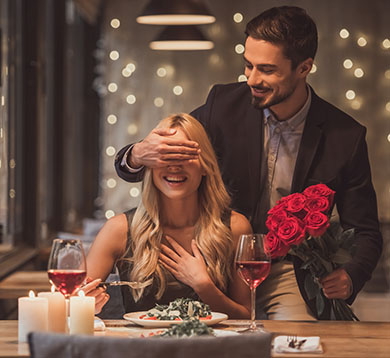 A romantic night at the hotel
There are a lot of ways to spend such a date, one of them is to get a room at a hotel and let your imagination run loose. The opportunities are virtually endless when it comes to this way of spending your second anniversary of dating. You can just arrange a romantic date, you can have an intimate evening and spend some time enjoying yourselves, or you can get a room with a great TV and just hang out and enjoy the gluttony.
A picnic in a scenic spot
Remember when we've said that a trip to a spa salon wasn't actually that expensive and it is a rather cheap way to some quality time with your partner. Well, a picnic got another thing coming for you. In virtually every city there is on Earth, you can find a great place to spend some quality time at and just let your feelings talk for themselves.
A wine and cheese degustation
If you think that it would be great to just spend some time eating, listening to music or watching a movie – then this is one of the best ways to do it. Women love wine, women love cheese, so, can you really fail in such a scenario? Well, once again, a regular old American processed cheese won't cut it, get something pricy, google some of the best tasting cheeses, go to a specialized store, and don't go cheap on cheese. The same goes for wine, cheap wine is crap, get something meaningful and tasty.
Dinner in a fancy restaurant
Last but certainly not least on our list of romantic anniversary ideas is a trip to a restaurant. A dinner is probably the most versatile way of spending a dating anniversary with your female partner. There are restaurants for all the incomes, for all of the taste preferences and wishes a person may have. If you don't want to cook anything yourself and your partner wanted to go on a date to some fancy restaurant for a long time – make it happen.
2-year dating anniversary gifts and date ideas
Sometimes it is easier to reinvent the wheel than to create the list of 2 year dating anniversary gifts. You don't want to become banal, but to find something unique and very creative. Be careful, the best is the enemy of the good, and the girl can just not fully appreciate a creative but strange thing. Classic 2 year anniversary date ideas can be a more appropriate option and play into your hands.
A ring
Of course, it is not a hint, it is a loud statement that you love her and are ready to spend the rest of your life with her. If you have become so close to each other over these two years that the wedding becomes a natural continuation of your relationship, then giving an engagement ring for the 2 year dating anniversary is extremely romantic. If you are ready to do that, then you should make her an unexpected surprise. Find out her ring size in advance and buy a ring, book a table in a restaurant on the roof with a stunning view or organize a camping trip and propose to her at the climax of the evening. Of course, this advice is suitable for those who are ready to tie the knot, otherwise, you should not give her a ring and should better look at other 2 year dating anniversary gift ideas for her.
Jewelry
If you are not ready to give her a ring, you can always choose earrings or a bracelet, or a pendant. However, it's worth to find out beforehand if she has a preference. You should not ask directly but simply switch on your natural attentiveness. Watch and analyze. For example, go shopping with her and if she likes jewelry, then she will certainly come to look at something, she might even say something like, "That is charming, I would like to wear it." The most important thing here is not to miss the moment because you need to remember the store, the thing, the price, and not to show your obvious interest. On the other hand, you can base on your knowledge about her preferences and choose something yourself. Although this option is good, she is unlikely to say that she does not like the gift. She will be pleased in any case and, if you do not guess, she will not want to offend you. Anyway, look at all the 2 year dating anniversary gift ideas.
Perfume
This gift can help prove her that you know her well. After all, perfume is an important part of the image of a girl. Maybe this light scent of her perfume made you ask her out on a date two years ago? If you don't know for sure what to choose, it is better not to trust your own taste, it is worth facing this challenge in advance. You should understand that any girl wants to get something special and really suitable for her as a 2 year dating anniversary gift.
A day of romantic surprises
Do everything possible to make this day really pleasant and full of gentle words from the very morning. Bring her coffee in bed in the morning or prepare a tasty breakfast, take care of the delivery of a wonderful bunch of her favorite flowers to the place of her study or work, ask a "stranger" to give her a card or a bunch of balloons with your confessions of love, and cook or order a romantic dinner. You can come up with a lot of surprises on this day, for which you do not need financial expenses, only your love and imagination can help you prepare wonderful 2 year dating anniversary gifts for her.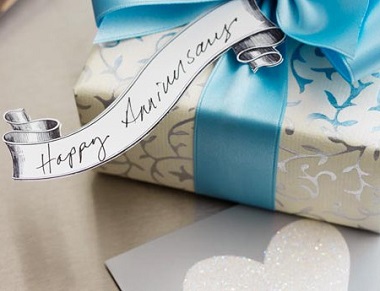 A photoshoot
It is another win-win option of two year dating anniversary gift ideas for her. You can organize a solo photoshoot, with friends or just with you. Since the two year dating anniversary is a serious event, it is better to make a "love story" photoshoot where with the help of the photos your love story will be told. Both of you will be pleased to have photos from your second anniversary.
A pet
Every girl is delighted with cute puppies or kittens. If your girl has long been dreaming about a pet, the live four-legged friend, presented to her on the anniversary of your dating, will be a wonderful gift. Nonetheless, you should remember that you will share the responsibility for raising a kitten or a puppy. Such a gift will bring a lot of joyful emotions and is guaranteed to be remembered by your girlfriend. For the original natures, you can choose a more exotic pet: a meerkat, an iguana or a tropical bird.
A box with butterflies
If you arrange a romantic evening, create the appropriate atmosphere, give the main gift to the girl and then open a box with butterflies – it will be very beautiful. However, it is better to give such a gift in the summer so that you can let the tropical beauties out into the street. The fact is that butterflies do not live long, and an impressionable girl is unlikely to be pleased with such a gift, unless, of course, she collects the insects.
A fashion accessory
If you are sure that you know the preferences of your beloved and understand modern fashion trends, you can choose an interesting accessory, for example, a watch or a handbag. If you are not sure, but you want to buy something for her, ask the girl shortly before the anniversary to do a little shopping, and remember what she is most interested in. This will help you make the right gift choice.
Whatever you choose, she will like the gift
You are going to celebrate 2 year dating anniversary, your feelings have become stronger for this period, but there are not so many bright emotions as in the very beginning. People get used to each other, but getting used to each other does not mean to become boring. Give your girlfriend emotions, romance, give her your tenderness, and your love will become even stronger, and the eyes of your beloved one will always shine with joy.