Some people are happy to celebrate their birthdays, others ignore this holiday because it reminds them of their age. However, exciting and memorable birthday date ideas can make this day a real pleasure. If you plan to organize an unforgettable romantic birthday party for your loved one, then you are lucky! In this article, we will present a step-by-step guide to organizing an excellent party and birthday date ideas for her! Besides, you do not have to spend all your savings on it!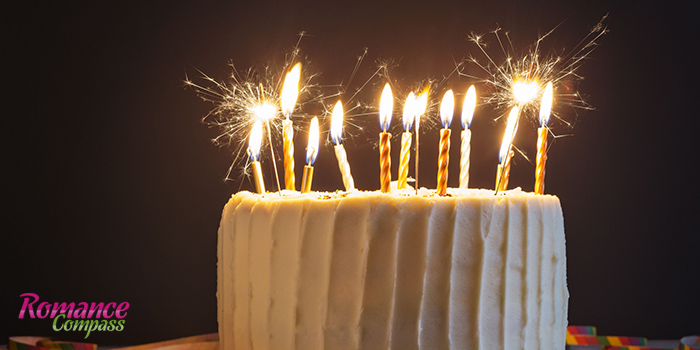 Romantic Birthday Date Ideas for Girlfriend: Step by Step Instruction for the Laziest Men
Step 1. Make sure that the day on which this holiday falls is not occupied with anything, neither with work nor with family issues. If you have to solve some problems on her birthday, then it is better to fix a different date when you will be free so that nothing and no one can distract both of you.
Step 2. Arrange a small reconnaissance, especially if your relationship is just beginning! Find out what her favorite dish is, what movies she likes to watch, how she prefers to have fun. Find out in which style you should be dressed, what her favorite restaurant or bar is (yes, some girls prefer noisy bars). You can learn all this from her friends, family members, employees, or even from your beloved. But if possible, keep your birthday ideas for girlfriend in secret.
Step 3. Plan for a perfect birthday. You have to decide what will be included in your entertainment program, choose the place where you will have dinner and where you will go to have fun later. The plan of events can be like this: first, a dinner in some comedy club where you can both have dinner and watch the show. You can continue the evening in the park contemplating the starry sky. You can also go to the cinema nearby and watch the movie that you both were about to watch, and then go to a restaurant and take turns feeding each other, and then to the hotel with a luxury suite and a jacuzzi. You also have to choose a birthday present for girlfriend in addition to the organized party. It will be excellent if the present ideally fits into the theme and atmosphere of your romantic date.
Step 4. It is better to make a gift "for the soul", rather than "for memories". Such gift will have a greater effect and will show her how much you care about her desires and interests. A good option is a book that she has long wanted to read. If you want to make a more romantic and original gift, you can choose jewelry, for example a watch, necklace, bracelet, or even a chain. Remember, the main thing is to choose something that corresponds to her taste and interests! To make the right choice, imagine what she would have bought herself. If jewelry is too expensive for you, you can always buy perfume, a pair of beautiful shoes, which she has looked for, or, in extreme cases, a new charming hat! In general, choose what corresponds to her taste and what, in your opinion, she will definitely be delighted with! You will probably also want to choose a postcard for her or make it yourself. When choosing a postcard, take time to read what is written in it. Do not buy the first one, if, of course, it does not express your emotions, and it says exactly what you wanted to say. Sometimes, postcards say what we would like to say but could not find the right words. So, correctly selected postcard can play a very important role!
Step 5. Girlfriend birthday ideas should be intriguing. You can tease your girlfriend a bit, but do not overdo it. Let her know how much entertainment you have prepared for her. Give her a little hint of what is planned for her birthday, but, of course, without clarification. For example, "Honey, I want us to celebrate your birthday on Saturday night, because on Sunday you will need to rest!" This kind of transparent hints will arouse her interest and cause her to ask questions in order to find out everything in detail, but you will need to stand and not blab! The less she knows, the better it is - use an element of surprise, she will be grateful to you for this!
Date Ideas: Romantic Birthday for Two and for the Company
If you are not as lazy as we thought, and all you need is just a couple of ideas, then here they are! Enjoy, act and give your second half an unforgettable experience!
Tips to Choose Presents for a Girlfriend's Birthday
If you want to please your beloved partner, but you don't know where to start, it is better to make a small investigation. You should find out the girl's preferences to make the right choice. Talk more about things your girlfriend is interested in. Find out about her hobbies and desires. What is she fond of? Does she apply makeup or prefer everything natural? Does she wear accessories? What does she dream about? You should keep your eyes open to notice things that create the whole picture and help choose the right gift. Someone will suggest asking her girlfriend for help, but this advice doesn't always work out. And it is better when you decide on your own and choose what you think will be right. By the way, you can ask her directly what gifts she considers suitable or offer her to write a list of gifts she would like to get one day. Maybe it looks not very romantic, but if you have a serious relationship, it is a win-win option.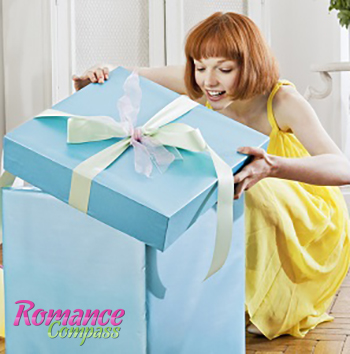 What to Do For Your Girlfriend's Birthday:
How do you like the idea of an evening of painting? Only instead of canvases there will be both of you. To begin, purchase special paints for body art. Do not worry, they are hypoallergenic and are washed off with warm water without any problems. Choose the theme yourself - it can be exotic plants, a "leopard" coloring and so on. Pay attention to each part of your beloved body and believe us, you will have unforgettable impressions and pleasant memories.
We all were little kids. Why not give each other another pleasant evening of serene childhood? Dress in funny pajamas, buy sweets (ideally - a big delicious cake), make two large cups of cocoa, get under the covers, turn on your favorite cartoons. You can arrange cushion battles, read stories to each other. Try to collect a puzzle piece, play a monopoly or chess.
We took this idea from the film of the same name. The old good movie of 1961. The bottom line is to do things that you have never done in life before. For example, the heroes of this movie drank champagne before breakfast, stole masks from a souvenir shop, and visited the city library. Just think about what you have not done in your life. And now, act! We have only one convincing request: obey the law!
Take part in or organize a quest yourself
An excellent option for a romantic birthday for two or for the whole company. Today, many specialized companies offer quests of different genres and themes for passing through. It can be popular now "escape from the room" where you need to find a way out of the room in which you are locked. Detective stories are not less interesting. There you have to solve the crime by clues or to reveal the killer who is one of the participants in the quest. Some of these adventures are devoted to finding treasures, prizes, or performing other exciting tasks dedicated to a certain subject: Dracula's castle, Harry Potter, robbery, "the Ring" movie ... Whatever you choose, a huge charge of positive emotions and memories is guaranteed.
Arrange a Themed Birthday
Identify topics and play roles all day. For example, you can reincarnate in the legendary American robbers Bonnie and Clyde. Tested in practice - these are great sensations!
Not all gifts should be expensive or extremely complicated to make your girl happy. Sometimes attention to the details and the facts that you really put time into a surprise will amaze your beloved and leave a long-term impression. Here is a list of fun birthday date ideas as well as birthday gift ideas for her to every taste and budget:
1) Chic bouquet of her favorite flowers
Today, the service of florists are in huge demand. You don't have to put too many efforts into making up a bouquet yourself, just turn to a professional and you will receive the most Instagram-appropriate and esthetically pleasing floral composition in the end. The task is simplified, but you need to somehow find out what flowers the girl loves. Including the color scheme. This is one of the most romantic birthday ideas and the bouquet should be gorgeous so think about the details.
2) Jewelry
Here is a trick: as if unintentionally take your girl to the store of jewelry next time you do shopping together, in this way you can find out what exactly she likes, so that later you can buy similar gifts without her presence. After all, there are so many styles, precious metals, and stones that you should know what to spend money on. how to surprise your girlfriend on her birthday? Let the piece of jewelry you present her be a proposal ring!
3) Soft toys
When a guy receives such a gift, it reminds her of a little bit of childhood when she was a little princess, And every girl wants to be as if behind a stone wall when she is with her beloved, feel safety and attention to her. If the toy is l
arge and chic, then this shows how soft is the feeling that the guy feels for the girl. The second function of such a gift is to present a girl something that will physically remind her of you every time she hugs and squishes the toy.
4) Perfumes or a certificate to a cosmetics store
If you know her favorite perfumes, then you can choose similar to what she likes or just stay on the safe side and buy another bottle of the same she has. If you are not so picky, then you need to be good at the listener. Surely she will mention how long she has been striving for a new brand perfume or shade of lipstick but that she can't buy it herself.
5) Clothing and shoes or accessories
Here the algorithm is the same, you can choose clothes or shoes for a girl if you know that she really likes something but cannot afford it. The disadvantage of choosing such a gift is that you can fall through with the size. This is especially true for shoes. Sizes in different countries are different. Western European sizes can differ from American etc. Chinese shoes often turn out to be smaller. Therefore, everything will have to be measured.
A good way out is a handbag. It is impossible to make a mistake here. Look at what bags she already has and which ones she lacks or just follow which models she was pointing at in the window of a chop or in a magazine.
6) Beautiful underwear
If you and the girl are really close, then beautiful lingerie is a perfect gift. Of course, by this you make a gift to yourself, a sexy girl in good lingerie looks irresistible. So the joy of such a gift will bring her a lot. And practically all surprise date ideas for girlfriend end in your bedroom where you will be able to contemplate her in the new beautiful set.
7) Vacation trip
Practically one of the best surprise date ideas for girlfriend. Such a romantic trip will allow you to take a different look at the world, to take a rest from many problems. She'll just feel like in a fairy tale and you can discover something new about each other and our beautiful world together.
8) A car or an apartment
Some men are capable of such gifts too. If you are a wealthy one, why do not you make a gift that is suitable for your income?
9) Gym, yoga or dance club membership
The routine is just addictive. It is very difficult to pull out of this circle on your own, so we all need a place to let our negativity out, recharge our batteries and receive a new load of energy. Such places often are:
Present your girl a certificate or a membership to one of such activities centers. Of course, you need to know what is closer to her: the frantic rhythm of acrobatic rock'n'roll or quiet breathing exercises.