You come home after a date with a young lady, being slightly nervous. You might be excited about the prospect of meeting again, but you do not really understand whether the girl you are interested in will share your desire or not. Of course, you tried not to look weird and stupid but to show yourself from the very best side. What are the odds of having a second date? Is she interested in you? Can you be sure that your first date was a successful one? Let's be methodical about that.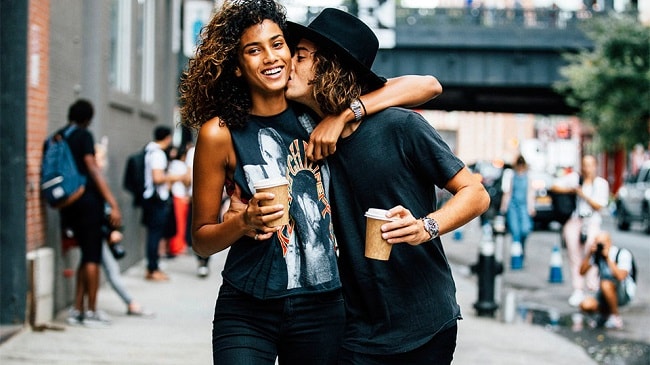 What makes a great first date?
Every big and important thing consists of small pieces that can seem insignificant at first sight, but if you take away even one of them, the whole picture will no longer have the same effect. Your perfect first date is also a big deal that needs special attention and some great date ideas. What can you add to a classic version of a date in a restaurant to prevent it from being a trivial one?
1. Find a coffee shop with table games. Table games are a seriously underappreciated option for dating, especially if you already know each other a little bit. It's fun, it encourages you both to cooperation and can become a good stop on the route. Find a co-working place or an anti-cafe, which provide sets for scrabble, and enjoy the game. Avoid games, the rules of which are printed in a 50-page manual, some people do not finish reading them, even being married for 20 years.
2. Invite her to the races. Nowadays, it seems a little old-fashioned, but you can surely find a racetrack somewhere in your city. Do you know that there are still competitions for the most exquisite hat? Imagine yourself being the prim British couple. When do you still have the chance to show your acting? Tickets to the races are inexpensive, and you can also bet on the names of the horses you like. A winner should, for example, buy an ice cream.
3. Take a guided tour to the brewery or go wine tasting. It is not difficult to drink a glass of wine at the nearest bar, but you should better think about some great date ideas for her. Offer to take a guided tour to a wine center or a brewery. In the case when your partner is a nondrinker, find a cheese or chocolate tasting. It can become one of the great places for a date if you like to be not like the rest.
4. Show your sports skills. If both of you are active and betting, test each other playing billiards, indoor mini-golf or visiting a shooting gallery. Use dance machines. Even if both feet are left, you can still turn into a leader of the Dance Revolution. And bowling will perfectly complement the evening with pizza and healthy excitement.
5. Go on the carousel. Studies have shown that when a couple gets the adrenaline pumping at the same time, this leads to sexual chemistry between them. Besides, you will have enough time to get to know each other better standing in line. Do you want a one hundred percent guarantee that you will fall in love with each other? Choose an option that will be suitable for both of you, and not for someone else.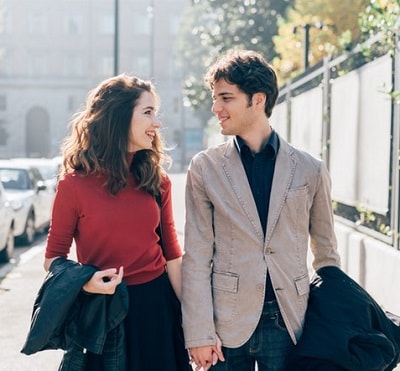 6. Visit the immersive theater. How to have a great first date? Make it really special! You can find a modern immersive stage show where you will be actors. Both of you can influence what is happening. Do not be like David Lynch, do not let the most beautiful stage actor die! This is just another way to bring you closer. However, you should know each other at least a little to offer such an option on the first date.
What can you talk about to make a great first date?
If you go to a restaurant or a bar, then the question, "What would you like to drink?" will be a good topic for a conversation as well as questions about her eating habits. You can find out how similar your tastes are and open an inexhaustible space for talks.
Have you ever traveled somewhere? A good way to get a girl interested in a conversation is to ask where she has already traveled and where she wants to go in the future. If she mentions a place where she dreams to go, you have a chance to prove yourself a knight in shining armor and offer her to go there together one day. In addition, you can talk about other cultures, mentality and discuss your attitude to adventure.
What are your career plans? Ask your date what kind of education she's got and whether she plans to continue it. She might start boasting of her achievements or she might complain that her current job is not related to her specialty. Depending on the situation, you can either compliment her or ask more about the work and endorse her plans for the future. In general, people like to discuss their work, even if it's a complete routine. In addition, you will be able to understand who in front of you is: a careerist or a housewife. It doesn't matter that she isn't a housewife, this is such an abstract concept.
Signs a first date went well.
There is an opinion that the first date just cannot be perfect. After all, people know little about each other, they worry and focus on their own feelings, often not noticing the reaction of a partner. However, there are always signs your date went well, you just need to recognize them.
1. She was nervous. Don't confuse it with carefully suppressed excitement, which can still be noticeable. The first date, let's face it, is stress for both partners. Even if you date the third-generation beauty queen, she could still worry, at least a little, that you would not like her. Excessive calmness, as a rule, is a sign of indifference. She did not care whether you would find her attractive with dill stuck between her teeth or not because, apparently, she did not plan to see you again. So, how to tell if a first date went well? Your lady was a little nervous.
2. She maintained eye contact. Science does not stand still, the scholars analyze the human genome, and space liners furrow the open spaces of the Universe. And women still consider an eye contact to be the epicenter of coquetry, like three hundred years ago. If the girl tried to maintain eye contact for the whole evening, it is one of the signs a date went well. If she didn't do that and, moreover, she avoided meeting your eyes all evening, then you can hardly count on continuation.
3. She tried to reduce the distance between you. How to tell if a first date went well? The more experienced the girl is, the more unobtrusively and elegantly she will try to reduce the distance between you. For example, she could move the body towards you, sitting across the table. She could touch your hand as if accidentally or get some non-existent lint off for you, etc. If there was not a hint of reducing the distance and the establishment of at least some kind of tactile contact, then you should not deceive yourself thinking that the girl was simply paralyzed with delight at seeing your tie with the Simpsons.
4. You forgot about your phones. How to tell if a date went well? If both of you forgot about your phones, and nobody checked "important messages" scrolled up Facebook, then everything was okay. However, if she answered calls and sent messages all the date long, she might have tried to say something like, "An ordinary video with a sneezing panda is much more interesting than you and your perfectly cut nails."
5. She tried to find common ground. The desire of the girl to discover and note the similarity even in the most insignificant and trivial aspects like, "Oh, cool, and I'm also allergic to broccoli," or "Do you really like the Beatles?! I adore this band." is nothing more but a recognition system of " Friend or Foe" in action. How to know if a date went well? If the girl was interested in you, then she tried her best to make you a little more "Friend." And vice versa, if the girl was uninterested, then she ignored your symmetry of views and tastes, and it didn't matter for her that you know all the songs of her favorite band by heart.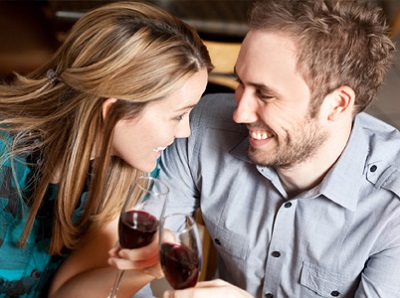 6. You didn't mention your ex. Everyone knows the fact that this topic is a taboo, especially on the first date. So, if one of you deliberately broke the unspoken rule of the dating etiquette, apparently, this person was either not interested in continuing communication, or was not as free as it may have seemed at first sight.
7. She agreed to continue the evening in some other place. If she agreed to drink coffee in any other place, to walk in the park, or to listen to another breathtaking story, then she was really interested in your company. It is just a psychology, and if something brings joy, we unconsciously try to prolong the pleasure. When you were given an ethically acceptable 1.5 hour and not a minute more, apparently, something went wrong, and the date failed.
8. She didn't have other plans for the evening. If the girl didn't even think to hide that she had another meeting after your date, for example, she was going to go to the club with colleagues, then you failed to interest her. And, vice versa, there is no higher evaluation of the date, when the girl confessed that she was going to meet with her friends, but she would prefer to stay with you instead. So, if you ask yourself, "Did my first date go well?" and the girl canceled her next meeting to stay with you, you can high five yourself and stop worrying.
9. You didn't say goodbye very quickly. Of course, it is important how easy you communicated all evening long and how many times she smiled at your jokes. However, the moment when you say goodbye to each other is even more important. When everything went well, people try to delay this moment. All these stupid conversations in the taxi, eloquent pauses and looks may seem awkward, but, in fact, this is a good sign.
The first date went well: now what?
A first date is an event that is remembered for a long time. As a rule, many people make long preparations, feel doubts and fears, excitement, and joyful emotions before the long-awaited meeting. However, people who believe that the first date with a new person is the most significant and important event in their life are wrong. The most interesting things begin after the first date. So, the first date went well now what can you do? A logical continuation of the first date went well is an offer to meet again.
Ask her out on a second date at the end of the first one. A good option is to invite her to go somewhere or do what she wants, taking into account the information that you got several hours ago. For example, if she likes sushi, then invite her to a new sushi bar. If your date went well, then your offer to meet again will not leave her a chance and time to reflect on the first date, she will be preparing for the second one.
Send her a message or call the next day. It can be a simple message like, "Thank you for such a great evening. I'm looking forward to the next one." Or call her and say about the same on the phone. Do not wait a day or two.
Do not expect to have sex with her immediately after the first date. Cut her some slack talking about sex until she will be ready. Do not rush her, enjoy your acquaintance. There are no rules about when the first sex should be. If the woman wants to wait a week or two, respect her decision.