When it comes to finding and choosing a partner for marriage, one very interesting statistical pattern can be traced. It consists of the following: people of the same race start relationships much less often than in previous years, especially when it comes to dating in a small town. The Pew Research Center published US census data for 2019 and, as it turned out, 20% of new marriages are between people of different races and ethnic groups. This is approximately every sixth couple.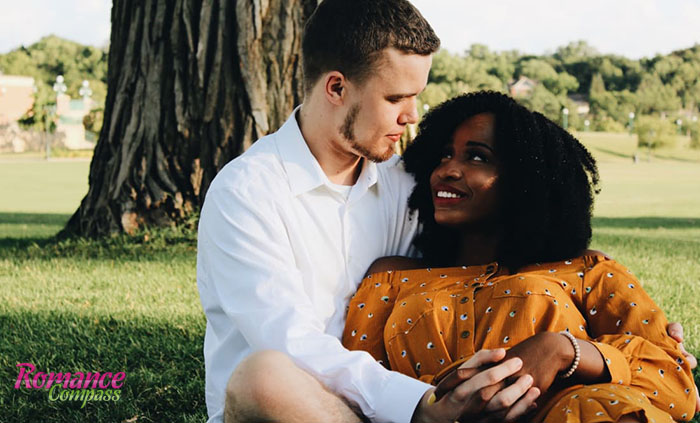 Interracial relationships: why it's so attractive and beautiful
When people are tired of loneliness, they look for different ways of how to cope with being alone. And interracial relationships become a great way out! There are many advantages of such relationships and the main one is that the life of a couple becomes saturated and rich spiritually. For example, interracial couples will have to learn a lot about each other's culture and traditions. So, people learn and they may accept each other over time and explore the previously unfamiliar world.
Interracial relationships become strong only if mutual understanding and respect are inherent in their union. Cultivating such qualities as tolerance, over time, spouses instill it in their children as well, as a result, they grow more educated and erudite than their peers.
A positive feature of an interracial relationship is also the fact that genetic diseases disappear because another gene appears in the child's DNA, eliminating or weakening its effect. Also, the mixing of blood has a beneficial effect on the appearance of children. The most beautiful people in the world are the "result" of the love of people of different nationalities and races.
By the way, people who visit online dating sites are more open to interracial relationships. Researchers have analyzed the interactions of 126,134 American users on the OkCupid.com dating site. They found that the majority of users are much more likely to respond to messages from people of different racial groups. They more confidently began to initiate a conversation with users of different races.
5 tips for successful interracial dating
So, what is the secret of the success of interracial dating? Check out these interracial dating tips:
1. Acceptance of each other's culture
After looking for the best cities for interracial dating and talking with people from different countries, you will be shocked by how different we are! You can swear as much as you like, trying to prove that you are right in something, figuring out what is better, and so on but starting interracial relationships, it's worth answering the question: "Do you want to be right or happy?"
2. Tolerance
This quality is especially necessary in interracial marriage. As the popular book says, men are from Mars and women are from Venus, and people of different races are from different galaxies at all! You may have radically different opinions.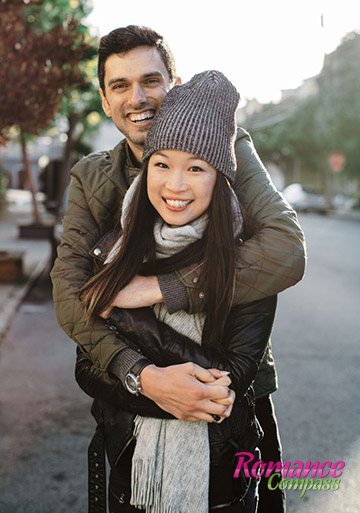 3. Taboo
Despite the two previous points, respect for each other's culture and mutual tolerance don't exclude the possibility that both partners may have some completely unacceptable things for discussing. And here it is worth identifying your taboos. Maybe, this is politics, religion, and so on.
4. Ability to talk to each other
This is not taught at school and the ability to communicate is taken for granted, although practice shows that the ability to build relationships takes a long time to learn. It is much easier and more pleasant not to bring the conflict to quarrel. Sit down and say what you are not comfortable with and work out a joint plan of action. Here you can't do without basic knowledge of psychology – you shouldn't blame your partner for all sins but conduct a constructive conversation on your own behalf: "I don't feel comfortable when you do this…", "I feel like this…", "I would like us to...", and so on. Let it be difficult at first to conduct conversations instead of the usual emotional abuse, but over time this method of resolving conflicts will necessarily become a habit.
5. Don't try to change partner
And the most important thing is to love partners as they are, no matter how trite it may sound. And don't give up because apart from "chemistry", love is also a huge work. If you look at the question philosophically, interracial couples are not so very different from others. Probably the hardest thing for such people is the process of getting used to each other when in addition to general questions, there are "translation difficulties" and cultural features and differences in mentality are manifested.
Interracial dating site
If you want to find a partner of a different race, then the best way to do it is to visit popular interracial dating sites:
1. Perfectmatch
Interracial dating is possible with residents of any country. The main page of the interracial dating site is focused on dating with residents of the United States and Canada. However, you can select any other country. The site uses a partner selection system based on the analysis of a person's personality. The individuality, values, ideals of life, and the sphere of personal relations are taken into account, and on the basis of the results obtained, the most "close" and compatible people are selected.
2. Lavalife
This is one of the best interracial dating apps and sites for finding partners, both for long-term, serious relationships and for temporary ones. There are a lot of foreigners, and no spam and scammers. On the site, people are not looking for fleeting meetings and not serious relationships. When registering on the site, in addition to standard information about yourself, the required fields are information about where you work, what languages you know, whether there are children, what your religion, health status or bad habits are.
3. eHarmony
Unlike others, this interracial dating website uses a scientific approach to finding a partner. This is the international site with over 13 million profiles worldwide. When registering, you will need to pass the test. Thanks to the results of this test, you are offered to meet candidates who are maximally compatible with you, as well as those matching your search criteria. It takes about 30 minutes to pass the test. But spending this time once, you will surely meet your soulmate.
Final thoughts
Psychologists in this regard declare: strong families can be created without reference to the column "race". And indeed, religion, differences in culture, and education are not barriers to living together. Of course, communication difficulties are inevitable. But differences are not differences if each member of the couple seeks to understand the other, respects, and has a desire to find a common language.