Some foreigners wonder how to make a good impression on women from Ukraine. It seems like an easy question because these Slavic beauties are not so different from their American or European counterparts. The fact is that women, in general, are so unpredictable that men still can't find the answer.
And the answer is rather trivial and simple – you need to surprise, amaze, interest a woman, and turn her life into a fairy tale. But each girl has her own "fairy tale." Any lady's interest depends on many factors: her imagination, social status, character, habits, lifestyle, desires, and tastes. There are so many opportunities for impressing women from Ukraine.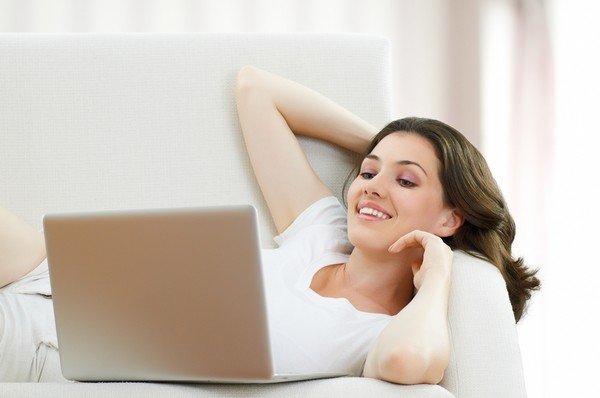 Why bother making a good impression on a Ukrainian lady anyway?
Here are a few reasons why you need to impress a Ukrainian woman.
Women, especially Ukrainian ones, expect the intentions of her new boyfriend to be serious. When meeting a man these ladies evaluate him as a potential partner. And if you don't seem reliable enough, you're no longer interesting for them. A Ukrainian girl has to be sure that you can manage serious relationships.
To demonstrate your intelligence and confidence
Confident and smart people are always cherished by women. Any lady would like to see a man capable of making decisions on his own by her side. Ukrainian women look for someone who will gladly lend a helping hand if needed. Such men will always get women's attention. A smart guy won't make his girlfriend feel silly and he knows when to change the topic.
In conclusion, Ukrainian ladies are attracted to confident, intelligent, and successful men. They distinguish a perfect partner by such attributes as a decent job, financial status, tastes, and the ability to communicate easily and naturally. And if you know how to impress a woman, you can create the image you need to win her heart.
How to impress a girl from Ukraine?
Here are ten ways to impress a Ukrainian girl.
1) Never brag about anything
The most important point that should be well remembered when impressing a girl is not to brag about how great you are. Ukrainian girls can't stand it. On the other hand, they will be impressed by your politeness if you don't brag.
2) Eye contact is important
When talking to a man, ladies always try to figure out if they can trust him. And it's impossible without an eye contact. By keeping it, you send a strong signal to your companion, indicating that you are confident in yourself. So, another way to make a pleasant impression is to maintain eye contact.
3) Pay attention to your appearance
A man always has to be well-groomed. Your style of clothes determines the individuality. A nice look, clean and neat clothes are also a good way to impress a Ukrainian woman.
4) Don't criticize her
Sometimes, Ukrainian girls like to act like spoiled kids, so don't criticize their every action. You can convincingly state your point of view while speaking gently, choosing the right words. Always avoid criticizing her if you want to come across as a nice guy.
5) Call her by name more often
People like to hear their names. Every time you call the girl's name when speaking to her, she gets a pleasant feeling that you pay attention to her.
6) Respect her
It's pretty obvious. If you want to know how to impress women from Ukraine, respect her as a person. Respect her decisions, choices, and personality. This feeling is mutual. If you respect her, she will do the same for you.
7) Think before you say anything
When dating a Ukrainian girl, you can't discuss the same things you discuss in men's company. A couple of wrong words and all that impression will be spoiled.
8) The girl should feel special
First of all, a woman wants to see that you care for her. You show yourself from the best side by making gifts and taking care of her. She will feel special and even more interested in you. This rule applies to all women.
9) Be yourself
If you're trying to get closer to a Ukrainian lady, it's important that you show her the real you. Don't copy someone else's behavior. Your openness will appeal to the girl, as she'll see that you are not afraid of being yourself.
10) Listen to her
And finally, one of the best ways to impress a girl from Ukraine is to listen to her carefully. Most girls complain that men don't hear them, and as a result, they lose all interest in them. Listen to your companion and pay attention to what she says. Remember what she likes and what she doesn't. It will come in handy later.
Three ways to make a bad first impression on a Ukrainian girl
Invasion of personal space
When dating a Ukrainian woman, there is no better way to make a bad impression on her than to ignore the rules of etiquette. Behave yourself as you wish: if you want to know her age, how much money she makes, or even something intimate – ask directly. Minimize the distance between you so she could feel your breath on her skin; put your hand on her shoulder, and so on. If you want to criticize her, give valuable advice or make a joke about her – feel free to do it! It doesn't matter if she asked for advice or your opinion or not. Tell a filthy joke to show your sense of humor.
Demonstrate your superiority (or insignificance)
Immediately show the girl who's the boss here. If you are a few years older, show her that she knows nothing about life. You can demonstrate your superiority in intelligence, social status or hint at your physical strength, after all.
Demonstrating your insignificance also helps a lot. Overwhelming, rude flattery and depreciation of your person will show your willingness to get your companion's attention by any means necessary.
Unapproachable wall
Draw an imaginary wall between you and the girl to show your independence. Frown at her and don't even bother with answering questions. Don't try to fill awkward pauses in conversation and show your interest. You are a self-sufficient person! Make it clear that you don't need anyone.
Many guys do a lot of nonsense, starting with heroism (jumping from the height, for example) to arousing girl's pity just to make an impression. All this looks pretty stupid and you shouldn't do this.