Australia is known all over the world for its unique nature and amazing wildlife. But we will disclose another remarkable facet of this wonderful land, namely, we will tell you about the beauties of the Australian continent and give advice on how to date sexy Australian women. The natives of Australia have become famous in different areas of life, they are listed in the tops of the most beautiful girls in the world, often win beauty contests, take an active part in show business and fashion world.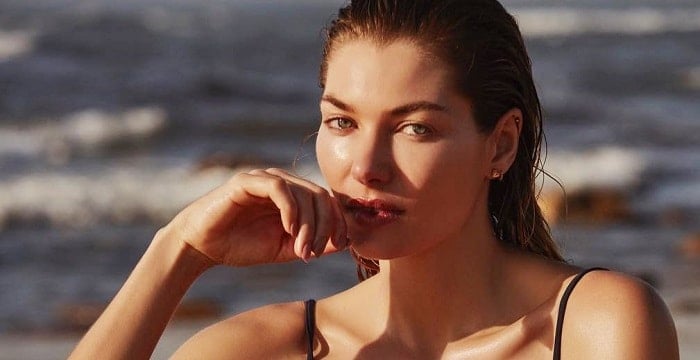 What are Australian women like?
Australians are rather strange people with their own habits and peculiarities. Perhaps this is affected by the great remoteness of the continent from Europe and America, the hot climate, and the unique wildlife. So let's pay attention to the characteristics of the nature of hot Australian women.
Beautiful Australian girls have clean skin and healthy hair, trim figure, pearly white teeth, straight back, a kind look and wonderful guileless smile.
There are a lot of pretty girls, and some are just incredibly beautiful. And it's not surprising. In recent decades, people from all over the world have come to Australia, and as a result, there are many mixed marriages. But it's not a secret that Mother Nature loves to mix genes and gives parents in such marriages very beautiful children. Good ecology, climate and a high standard of living in Australia undoubtedly have an impact on the beauty of girls. Their health is less susceptible to the negative impact of the environment and they get sick much less than the residents of other countries. Thanks to the high living standard, a lot of women have an opportunity to look after themselves properly.
Australian women smile a lot, have a good sense of humor and are very easy to communicate, among them there are a lot of really happy people. Let's look at the data. According to a study of the OECD (Organization for Economic Co-operation and Development), Australians are considered to be the happiest people in the world. 85 percent of respondents don't complain about health, and the average Australian devotes three hours a day to his family.
Australian women love comfort, prefer to dress in loose-fitting clothes and almost don't wear high-heeled shoes. You can rarely heavy make-up on their face; usually, this is a light make-up - a little of tinting cream, mascara and lip gloss. This is logical because there is mainly a hot climate.
Australia can be considered the birthplace of feminism. Equal rights for women appeared in Australia earlier than in many European countries. Australian women are self-sufficing. Economically, they are absolutely independent of men. Women hold managing positions at large companies and top leadership posts in public organizations. At the same time, they look after themselves and respect traditional family values.
As in any society, Australians can be very different. Among them there are lovely chatterers, who are nice to talk to. There are also nervous careerists who are constantly in a hurry and ready to sweep you away on their way.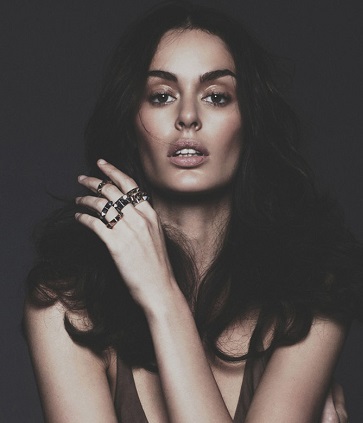 There are Australians who volunteer and donate money and things to various charitable organizations, and there are those who manage to kill for the sake of a dollar. But in general, Australian women are very independent, self-confident and happy. They live in the present, here and now. And it's great!
Do Australian women like American men?
The culture of Australia is an ideal and harmonious mix of Australian aboriginal cultures and European influences. The aborigines of Australia, for many years, before the immigration of Europeans, had been creating their own cultural traditions and developed their own arts and crafts. Later, citizens of various European countries, especially the British, began to come to Australia. Many people were attracted by the riches of the mysterious continent. In Australia, at one time there was a "gold rush", while others fled here because of wars, expecting rehabilitation. In 1880-1895, when the tendency to unite the country intensified, a rather noticeable cultural uplift began. Two world wars, the interwar period of the economic crisis and a large influx of European immigrants after 1945 influenced the formation of a specific Australian national culture.
The current 22 million people in Australia, including Aboriginal descendants, making up less than 1% of the citizens, is a mixture of almost all nationalities known to the world: English, Irish, Italians, Greeks, Russians, Ukrainians, Dutch, Germans, Spaniards, Poles, Vietnamese, Indians, Lebanese, Turks, and Chinese. And they all taught the Australians the basics of their international relations.
Taking into account all these facts, we can safely say that Australians are positive about people of other nationalities, and Australian women especially admire Americans. In their turn, American men appreciate free and emancipated women who don't want to be housewives and are able to combine life and work. Any woman is perceived as a completely equal person. In communication, Americans love spontaneity, simplicity, and sense of humor. Therefore, Australian women treat American men very well and willingly enter into the intermarriage.
Reasons to date Australian women
Do you like hot Australian women but doubt whether to enter such a relationship? We've prepared for you 6 reasons to date an Australian woman.
They are extremely vivid personalities
Australian women are open-hearted, friendly and smiling people. They will always smile at you and say "thank you". Australian women are highly individualistic. So, eccentricity in Australia is a quality that is quite worthy of respect, if it's a manifestation of individuality. All the conversations of Australians are filled with jokes, it's customary for them to talk to strangers.
No gender roles
With an Australian woman, you no longer have to hear such phrases as "a real man should", and talk about "male responsibilities" and other sexist attacks. Single Australian women advocate equality of humans and feminism. Such a woman doesn't expect her boyfriend to be her father, sponsor, servant, and elder brother. Being with her, you will always feel on an equal footing and bear the same responsibility for any life challenges.
Independence
Australian women greatly value their independence and personal space. They are also very passionate about the independence of their partner. Even if you have a serious relationship and joint plans for the future - this does not mean that you are fastened to each other by a copper cable.
Relations with an Australian woman won't seem a heavy anchor. Everyone can have their own circle of friends, acquaintances, and interests. You will have an opportunity to spend time with friends, visit interesting places or make new acquaintances whenever you want. There is nothing wrong with the fact that partners prefer to have some rest from each other.
They are open-minded
Beautiful Australian women are people without complexes: if you want to know something, just ask them about it. They are far from being shy, and if they don't like your questions, they are not ashamed to tell you "don't bother me with your stupid questions."
Learn Australian culture
The culture of Australia is diverse in all its manifestations and very interesting - cinema, music, painting, theater, dance, craft. The cities of Australia have many branches of different cultures. The hybrid of the ancient culture of local Aborigines and the culture of the new world - perfectly present the national characteristics of Australia that make it so unusually attractive.
Try Australian cuisine
Australian cuisine is one of the most exotic and diverse in the world. Its possibilities range from meat patties and vegetarian sandwiches to kangaroo fillets with beetroot and fried onions.
Tips on how to date sexy Australian women
Now let's consider Australian women dating. What to do and how to win the heart of the hottest Australian women?
1. Find the right approach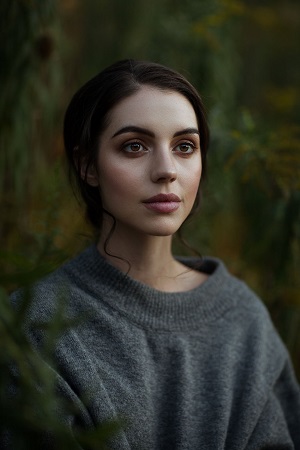 Each lady is wonderful and unique. If you are determined to conquer a particular Australian woman, you must learn about her as much as possible:
her tastes, preferences, interests;
how she spends her free time;
what her dreams are;
what kind of man she wants to see next to her;
what awaits from relationships, etc.
By collecting as much information as possible about this lady, you can pick up the key to her heart and show her that you are the man of her dreams.
2. Do romantic things
If you really want to win a woman, start to court her:
send her bouquets;
make gifts;
sing serenades;
write the verses;
rain compliments upon her;
draw her portraits;
organize extraordinary dates, etc.
If you can pleasantly surprise the woman of your dreams, you will be able to win her heart.
3. Become her friend
If you meet an Australian woman and communicate with her in a friendly way, you know about all the joys and sorrows of her life. This gives you an opportunity to help her when needed, lend her your manly shoulder, and protect against all the misfortunes. All Australian women want to get strong male defenders. It's with such men that they are ready to make a couple for life.
4. Fulfill her dream
Remember how you rejoice and what inexpressible emotions experience when one of your dreams is fulfilled. You are euphoric and ready to embrace the whole world! And what feelings do you have for the person who helped you in achieving this dream? Yes, you practically love and adore them!
If you fulfill the cherished dream of a girl, she certainly falls into your arms at least as a token of gratitude. And gradually this gratitude grows into sincere affection and love.
The most difficult thing is to find out what the woman you are trying to conquer dreams about. If you have a friendly relationship, then you can ask her about it in one of your conversations. If not, you will have to get this information differently, for example, through social networks or from her close friends.
Following this advice, you will be able to date the most beautiful Australian women. Good luck!