The Jews are a people with a rich culture, traditions, history, and of course, gorgeous beauties who often become the main heroines of men's dreams. For many centuries, Jewish girls have been considered faithful wives and caring mothers. At the same time, there is always some mystery and sadness in their image that makes them stand out from other women. Someone tries to explain these features, referring to the tragedy of the history that the Jewish people had to endure. Due to circumstances, its representatives settled not only in different countries but also on different continents, so the Jewish women look so different but always amazing.
Among them, there are brunettes, and blondes as well as the owners of red curls. The color of the eyes can also be different from dark brown to blue. If you are interested in dating Jewish women, and you look for a suitable single ladies website, its high time to find out some peculiarities of these girls to succeed.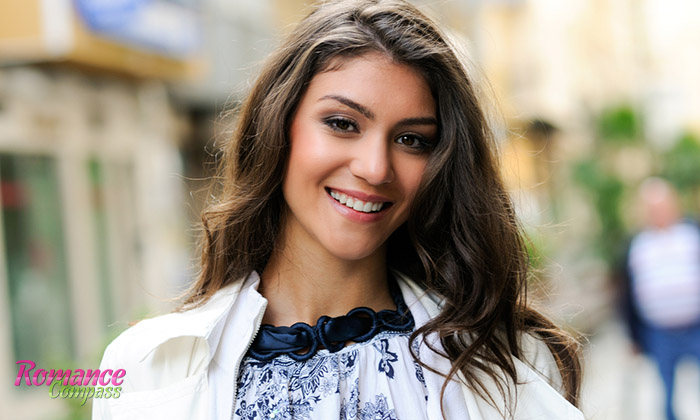 Basic Facts About Judaism You Need to Know Before Dating Jewish Women
Judaism occupies an honored place in the life and soul of every Jew regardless of the place of their residence. Therefore, you will not find the slightest difference between the concepts of "Jew" and "Yehudi."
Unlike most nations of the world, Jewish nationality is determined not by father, but by mother. Kabbalah states that it is the soul of a Jewish woman that "magnets" the Jewish soul at the time of conception. The "Law of Return" of the Israelis says, "One who was born of a Jewish woman and has not converted to another religion, as well as one who has converted to Judaism, is considered a Jew." If you are going to be involved in dating a Jewish girl, you should better learn the foundation of their faith in advance.
Doing that, you will be able to understand to what extent your values match. The Jews have their own Bible, which they call "the Torah." Its a set of laws, which govern their everyday life. The main commandments don't much differ from those that are stated in Christian religions. As in any other religion, some people adhere strictly to their faith, while others are more tolerant and flexible.
When you are involved in dating a Jewish girl, there are high chances that you will be invited to celebrate numerous Jewish holidays that begin on the eve at nightfall, accompanied by all the rituals.
Besides, you should consider the fact that in Judaism, there is a special emphasis on the family, which is believed a foundation stone of their society. If the girl's parents are very pious people, they may not be happy that their beloved daughter is dating a non-Jewish man. However, if her parents are quite tolerant, then your attitude and personal traits will be of greater importance than religious affiliation. So, it will be better for you to find out about such peculiarities beforehand to avoid misconceptions and other unnecessary issues.
Jewish Girls' Pros and Cons
As we have already mentioned, Jewish nationality is determined by the mother. Such an attitude to a woman emphasizes her importance and significance. Probably, it brings self-esteem to the appearance of every Jewish woman. The self-confidence of these women manifests itself in a special gait and a proud look. Like any other nation, Jewish girls have numerous advantages and drawbacks that make a man start dating them or run away. Let's take a closer look at the peculiarities of Jewish women.
Cons
1. They are intolerable with people they don't like
Jewish girls are pleasant and interesting interlocutors, but only with those men who can pick up the keys to their mysterious heart. If they don't like something about you, they will hardly be polite and tolerable. These women are a pure passion, so they are ready to like and hate with all their hearts. So, to win a hot Jewish girl over, you should have some strategy that will help you achieve success from the very beginning, otherwise, there are big chances that you will fail.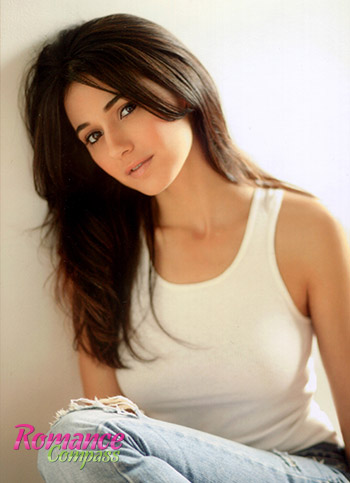 2. They have an extremely tight connection with their moms
If you think about dating an Israeli woman, you should consider one important detail and decide whether you are ready to put up with it or not. Your girlfriend will always have very close ties with her parents, especially with her mom. These people passionately love their mothers and are very dependent on their opinions. In any situation, her mom will know how it will be better for all of you. After the acquaintance with her parents, you will have to talk a lot about her, showing maximum sincerity.
3. They are quite demanding on the intellectual level of their partners
Jewish girls are very intelligent, always aware of all the news, especially political ones, they have a good understanding of art and many other different spheres. This feature makes them especially attractive in the eyes of men. Therefore, be prepared for competition. However, the other side of the coin is that they can be pretty demanding on your intellectual level, so you should be well-read and intelligent.
4. They can be a bit arrogant and cocky
Jewish people are brought up with full confidence that they are the best. Even if they have some drawbacks in their appearance or character, they will not notice them. They can look a bit arrogant even if it's far from the truth, but anyway, you will have to accept this fact.
5. You should learn all their traditions
If you are going to start a relationship with a nice Jewish girl, you should be ready that you will have to learn all their numerous traditions and holidays. You should be familiar with everything that is of great importance to your girlfriend since they treat such things very seriously. So, you will have to impress not only your partner but also her friends and relatives because the opinion of these people is very important for her.
6. You will have to change your eating habits
On the one hand, a meal is a sacred thing for the Jews, and they are meticulous about the food they eat. Even though these girls cook deliciously, you will have to get used to kosher food. The Jews cannot eat meat and dairy food at once, and pork is strictly prohibited! So, if you want to conquer and keep the relationship with your Jewish girlfriend, you will have to reconsider the eating habits and accept new rules. Just study all the subtleties of their traditional cuisine beforehand.
Pros
1. They are extremely loyal
If you had a relationship that ended with cheating on the part of your ex-girlfriend, and now you are afraid that this can happen again, then you should definitely find out how to date a Jewish girl since this girl will become your rescue. You will hardly find a more loyal partner than a Jewish lady. She will become not only the best partner but also your best friend who you can always rely on, no matter what.
2. They are beautiful and sexy
These girls like to watch their appearance and always look gorgeous. Nature has gifted them with attractive features and seductive bodies, so your partner will always look nice and charming. Besides, you can be sure that she will devote her sexuality and hot temper only to you, so you will not be bored with your sexual life.
3. They have an amazing sense of humor
One of the most noticeable features of Jewish girls is their amazing sense of humor. It's not quite clear what has a bigger influence on the development of this character trait, whether it's an atmosphere of humor that presents in every Jewish house or it's just national peculiarity, but anyway, these ladies know how to laugh and joke. Someone may think that their sense of humor is quite sarcastic, but they never overdo.
4. They are smart
As we have already mentioned, these girls pay serious attention to the development of their intelligence. Almost every girl has an excellent education and knows how to make a conversation, no matter what you are talking about. So, if you are looking for a smart girl who has a good understanding of many different things, then you should carefully study tips for dating a Jewish girl.
5. They are perfect mothers and wives
Everybody knows that a Jewish woman puts her family in the first place in her life. There is nothing more important for her than her beloved husband and children. They devote much time to bringing up their kids, creating an atmosphere of coziness and love at home. Being in a relationship with a Jewish woman, you will never feel lonely and neglected.
6. They are wise
Smart people are not always wise, but it's not about Jewish girls. If you start a committed relationship with one of these charming ladies, then you will get a lucky lottery ticket. These women are unique in a special way and always stand out from the crowd not only thanks to their appearance but also a great combination of their wisdom and intelligence.
Dating a Jewish Girl Tips
Do you ask yourself the question, "How can I make a Jewish girl fall in love with me?" What to do in such a situation? You will never find a universal tool that will work out 100%. However, this does not mean that it is time to give up. You can still show your best sides. It is just necessary to demonstrate the qualities that all girls appreciate in men, and then everything will happen by itself. Talking about the process of finding a soulmate on the web, your future success largely depends on the first impression. If your profile is not convincing, then the girl will quickly close it and pay attention to someone else.
1. Don't leave gaps in your profile
Your profile on a dating site gives you a good opportunity to present yourself in a favorable light. Use this chance! A man who uses the principle "Brevity is the soul of wit," filling in his profile, has pretty low chances to charm Jewish girls even if he knows how to make a positive first impression in real life. Thanks to unique answers, girls will be able to get to know you a bit better. A description of yourself can be a crucial argument in the appearance of sympathy for you and the desire to start communication. If you are laconic or leave the fields empty, then you will lose the opportunity to influence how other users will get an impression of you.
2. Avoid general sayings
You should try to do your best to stand out among many other men. But this is impossible if you use only general statements. If, for example, talking about your most cherished desire, you answer, "I want to find the love of my life," then keep in mind that every other person wants the same. This is just typical for all users who are looking for their soulmate, so this answer cannot help you stand out from the crowd. Ask yourself who, for example, are you looking for, what qualities should they have? What kind of relationship do you dream of? Having formulated your wishes and preferences more clearly, you can attract the attention of those who are best suited to them.
3. Stay always positive
Almost all Jewish girls attribute a sense of humor to the main qualities of an "ideal man." Such a man knows how to not get bored in a company both of his girlfriend and her close people with whom he may not be that good familiar yet. In general, positive attitudes affect any sphere of life, and simplifies its perception. A positive man will meet all the challenges with his head held high because he is not afraid of temporary obstacles. He prefers to not mess up things or look dramatic. Such a man will become a strong shoulder for his beloved woman to cry on, he will always find a way to cheer her up and dry her eyes. With such a person, the girl will feel easy and reliable.
4. Choose a good profile picture
The first thing that a charming Jewish woman pays attention to is a bright and attractive image of a man. In no case upload low-quality photos to the site as well as too dark or too bright, or with an unsuccessful composition. Such things will undoubtedly repel a potential partner and lead to failure. To make your photos attractive, you will have to try a lot, at least ask your friend to take a picture of you. However, the best option will be to take a professional photoshoot.
5. Don't delay a personal meeting
If you have already had enough communication with a Jewish girl, and you like each other, then you can ask her out on a date to finally meet and understand how a person suits you. A personal meeting is an important stage in building relationships with the help of dating sites. It should be treated with the greatest seriousness and caution.
Be Confident in Yourself and You Will Succeed
If you want to win a worthy Jewish girl over, you should be confident in yourself. Confidence is manifested in your words and deeds. A girl will hear it in your voice, see in your eyes, feel in your movements. In a sense, your behavior tells her, "I am the man you need. I want to make you happy." She will immediately feel it even without words.
Although there are always obstacles in life, do not allow yourself to concentrate on the thought that you will lose. Instead, let her have no reason to look for someone else. If you are tormented by uncertainty and jealousy, you will only push a girl away and ruin every chance of building a healthy relationship with an amazing Jewish girl.
There will always be someone more handsome, smarter or more successful than you. If you think about it all the time, you will never be satisfied with yourself. You will not be happy, and you will not have the resources to make your girlfriend happy either.