A romantic date is ... Let's not be original, this is the inner sanctum for a couple in love, the best way to build, strengthen and sometimes even refresh the relationship. And when you have already walked around all the restaurants in the district, tired of crowds of people in the cinema and noisy parties in the company of friends, it's time to arrange a pleasant home evening for the two of you or come up with something original and never seen before. And to make the date truly romantic, we offer you 20 inspirational romantic date ideas. Feel free to combine them to your taste and spend unforgettable evenings.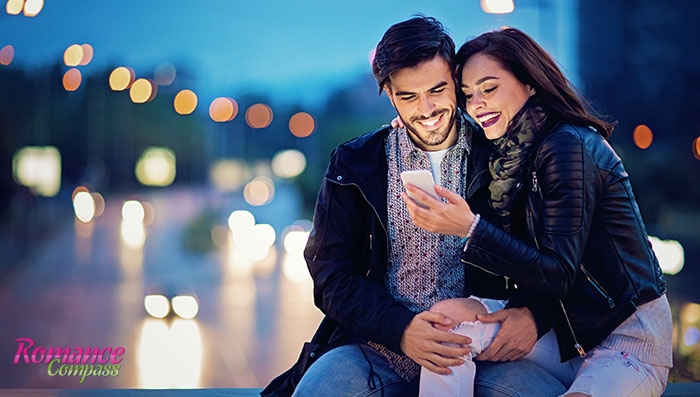 First Date Ideas
There is always a special kind of magic in the first meeting when you try to come up with something original and catch the vibe of a person so that they enjoy the evening. It is intimidating, and you have already heard hundreds of ideas concerning the first date. We will not teach you what places to visit, what to talk about and which things you should avoid. Here is just a list of few extraordinary date ideas for your first evening together.
The first date for the extremals. If you are a fan of skydiving (rock climbing, snowboarding, kiting, etc.), why not go for an extreme date together? Firstly, there will be an opportunity to shine through achievements. Secondly, the familiar environment will help you open up quickly and feel comfortable, so that is why the extreme ones are truly fun first date ideas. Thirdly, sport promotes closer physical contact. What looks like too much in a cafe will be natural here. So, you will immediately know if you like the touch and smell of a person, hold them and help in performing different activities. Moreover, nothing reveals a person's character more than their hobbies and behavior in extreme situations.
Have a nice picnic walk. When it comes to a meeting, young people don't know where to go. Although, at first glance, it seems that you do not need to think about a walk. This is a mistake! Well consider the place of the walk: if it is a warm time of the year, then you can take a snack and have a picnic. So, the second one from our first date ideas is exactly about it. Think about the route of your walk-in advance, seek a remote romantic place and buy something delicious. It can be fruits, berries, baguette, sweets, and wine – an incredible atmosphere and background perfect for a small Instagram photoshoot will conquer the heart of your girl.
Alternative cinema. Cinema is loved by everyone, but for the first date, sitting in the dark and silent room is not the best idea. After all, it's a special date when you don't know much about each other yet. Besides, you probably want to discuss everything and just have a good time. The alternative cinema theater is a café-like place where you can dine and talk while watching a movie. The main thing is that you will feel comfortable here because you will control the situation yourself. Moreover, video games or board games are sometimes offered in such a place which makes all fun first date ideas even more entertaining.
Second Date Ideas
Now that you have finally met and spent a few hours together, and you feel it is high time you meet again, you can think about a more specific idea for a date to amaze your chosen one. It is a good tip to keep track of every little detail your partner mentions during your first date that will help you come up with personalized second date ideas. Have they mentioned they like coffee, horse riding or dream of meeting the sunrise at the riverbank? Very often extraordinary date ideas come spontaneously, and we offer you just some of them.
Sports date. If you're not afraid to take a chance, you can add a sporty note to your meeting. Of course, this is not about football. For a sports date, you should choose something more neutral, for example, go karting. This will give you the first general impressions that will unite you a little, besides, create new topics for conversation. If you just want something entertaining, you may prefer bowling or billiards. But when you are sure the person loves sports, nothing can be better than arranging such kind of a time-spending, do not hesitate!
Attending a concert. A concert always brings a lot of impressions and pleasures. The only question is your partner's musical preferences. If you find a common favorite artist, then attending their concert will be remembered for many years to come. Such an event brings a highlight to the date and helps unite two people. Your partner will not only appreciate the money spent on this event (especially if it is a music artist or band they cannot afford to attend themselves) but how special this surprise is, and the very fact that you were thinking over what would impress them.
Secret date. Surprises always remain in the heart. The essence of such a date is that you do not have to warn your companion about where you are going in advance. The only thing you can do is advise on clothing. And then you may even not plan anything extra-special yourself, let this adventure be spontaneous, order a car to the unfamiliar part of the city and look for special locations there, have dinner at the beautiful spot and walk till dusk.
Any date is nice and valuable! When it is even well thought, it remains in the memory for many years to come. The main thing is to choose extraordinary date ideas not only based on your preferences but also on your partner's interests. As a last resort, try to take into account the temperament of your partner or guess the secret desires they have.
Summer Date Ideas
Boat walks and sunrises on the rooftop of a skyscraper – there are so many great first date ideas or just regular options for a date during the summer season. You are not limited by the weather conditions, some people go on holidays and come up with different ways to have a wonderful time on vacation. To be short, summer is the perfect time for love and romantic evenings. And to make these meetings even more unforgettable, you can implement some of the next unique date ideas into your relationships.
Horse riding. And even if you have a hard time imagining which side to approach the horse and how to manage this kind of transport, such an experience will be truly romantic. What girl doesn't dream of a prince on a horse? If you take your beloved to horse riding, you will learn a new skill together, get a pleasant experience of communication with these kind and smart animals, no surprise they participate in various kinds of therapy, and have a time of your life to remember.
Amusement park. Do you think this kind of entertainment is just for small kids, and you will be frowned upon at such a spot? Choose an amusement park because it's fun and romantic too. Especially in the summer evenings, when the sun goes down, you can spend the sunset together and stroll through the night city after the fun. Do not care what others think because the aesthetics of an amusement park is romantic, and it can also inspire you for various discussion and topics. You can start talking about your childhood and get closer, talk about your interests and dreams when you were small, what other activities you liked to do in your free time and how important it is to please out inner child!
Two men in the boat. Relaxing by the water in the hot summer is especially nice, so if you have a park with a lake and boat or catamaran rental, head there. You can take with you a boat with a basket of food and a bottle of wine and, swimming away in a secluded corner, have a picnic on the water. And you can also combine a date with a swim so do not forget to pack your swimwear. If you hire a boat for the whole day, you can even lay in it later at the night and watch the starry sky or enjoy the sound of crickets when nothing else will ruin the tranquility of the environment. And only your talks about important topics, dreams and feeling right now will violate the silence of the lake.
Graffiti art. Unleash your inner artist! If you are a risk-loving adventurer and like to draw, then turn your date into a graffiti session. Seek an unpainted wall somewhere in a secluded place (but it shouldn't be a dwelling house, shop or garage, the best option are abandoned industrial objects), bring a couple of cans of paint with you and exercise in street painting for a couple. It is an amazing option for those who like fun date ideas! You will let a mark on the place that will be yours from now on, you can return there after many years and spend quiet romantic evenings remembering how crazy and young you once were.
Winter Date Ideas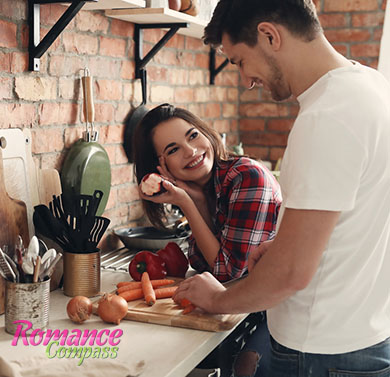 When winter comes to town, that is not an excuse to sit at home and spend evenings under a cozy blanket. Such lazy dates are, of course, needed from time to time, but do not forget that there are many good first date ideas for the cold period of the year as well as cute places to go if it is snowing and cold. After all, the Christmas decorations create a special atmosphere.
Make at-home dinner together. The cuisines of the peoples of the world are an inexhaustible source of inspiration for cooking together. For example, for lasagna, you make Bolognese sauce, and your partner rolls the dough into thin sheets. Or for ratatouille, they cut the vegetables, and you place them in the baking form. The most difficult thing in this matter is to wait until your joint masterpiece is ready. Or you can bake fortune cookies. A good mood for a week ahead is guaranteed because you will start the morning with pleasant words from your loved one. You can go further and hide funny tasks, a subscription for 10 kisses or an invitation to the next date inside cookies.
Have an evening of board games for two. Do not limit yourself to standard checkers, chess and backgammon, dilute your game park with "Monopoly," Jenga or even home table hockey. If you still feel that not all games can be played in the company of two, invite your friends and have a quiet at-home party. Drink cocoa or wine, order pizza, such evenings are also needed to take a rest from the daily grind, and you can give each other a relaxing massage before sleep. You can play Xbox as an option too. Find out which one of you is best at Mortal Combat or another dynamic computer game. And when any of you win, the other one will get revenge, but it doesn't mean it will be about playing games with a console for this time if you know what we mean.
Coffee date. Winter is a great time for a coffee date, this hot, sweet, aromatic drink tastes best when the snow falls outside. Some coffee shops even have fireplaces and soft pillows. If you don't like coffee, there are other options for you like hot tea, hot chocolate or milk. But it is one of those cool date ideas that inspire for a good talk and cozy hugs in a romantic spot. As your date goes on, it will be less about coffee and more about how warm you feel in the company of each other even if it is freezing in the street.
Creative Date Ideas
Nothing can be better than coming up with an original date idea, first you think over what plan to implement for a few days, than you wait in frisson till the day of the event comes, worry about all the detail to work out great and finally enjoy the pleasant emotions you have presented to your partner if they've got your idea. If you are looking for good date ideas that will conquer your chosen one with their creativity, we have prepared a few of them.
Rooftop dinner. If you are a local, chances are you know the open roofs at your city where you can sneak and enjoy the evening in the company of each other. Another option is to turn to so-called stalkers community for help as they are well aware of the roofs and similar private places and can help you arrange a romantic dinner even if it means some additional costs. Or if you prefer a more civilized way of time spending, book a table at a rooftop restaurant and pleasant emotions are guaranteed. Rooftops are also an amazing option when visiting another city. It will give you a possibility to enjoy the skyline view of the new location, see the full diversity of buildings and infrastructure from the air and enjoy a delicious dinner.
A date for intellectuals (as well as those who are happy to join their circle). Best date ideas for such people will be a lecture or an open lesson. Poets, musicians, artists, architects provide people with unique masterclasses almost every week, and some meetings take place in your city for sure. However, such a meeting scenario is best used at the very beginning of communication: firstly, it will help get to know your chosen one better, and secondly, after the lecture, you can move on with an evening and talk about the experience you have just got drinking a cup of coffee. And if cultural trips for your couple are already a common thing, choose the "lessons" that are more piquant: for example, body art or an exotic massage.
An excursion for the other half. An original date doesn't have to be too far-fetched: sometimes the most moving things are simple things, for example, to ride boats in the park, walk around the old city center, rent a couple of bicycles (or one tandem) and have a picnic. Besides, in the App Store, you will find up to a dozen good (and free) applications that will help you arrange a thematic tour, at least to the architectural monuments of Art Deco, the favorite places of the heroes of your favorite book or a route connected with different city legends and stories. A trip to the museum can be no less exciting, especially if you don't want to check your partner's knowledge of modern painting but genuinely want to show them something exciting and learn new information yourself. And do not be afraid too if you are not an expert in some field, this is what galleries and museums were made for – to educate and let you have a wonderful time.
Cheap Date Ideas
Who said cute date ideas require money of special resources? Sometimes there are so many things you can do for free that you have never thought about or use stuff you already have at home to make your evening a special one. The most important things is that you have yourself and the rest doesn't matter.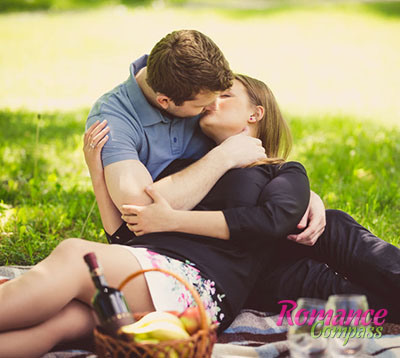 Choose a mini-series that you can watch in its entirety over the evening or weekend. However, the season of the adored "Friends" or "The Big Bang Theory" is also a great choice for a home movie show. Or you can arrange a nostalgic revision of your favorite movie sagas. Yes, you know "Harry Potter," "Star Wars" or "The Lord of the Rings" almost by heart, but have they become less exciting from this? You can also open a reputable movie rating (such as IMDB) and select movies that you have not watched. Or study the filmography of famous directors and arrange an evening of film masterpieces from Tarantino or Almodovar. Such cheap date ideas do not require any additional costs, only if you decide to purchase a Netflix subscription. But if you plan your evening to be more chill than Netflix, who need a subscription, right?
A romantic mood is key. If you want to spice up a successful date at home, the whole arsenal of traditional attributes for romance is useful here: a fluffy blanket, twilight and candles, aromatic sticks and that one "your" song. If you want novelty in your sexual life, do home cosplay or role play. Dress like the heroes of your favorite film and try to act like them for the evening. Or if you are true lovers of home comfort, funny plush pajamas will come in handy because everyone finds passion, love and sexual inspiration in such things. However, new erotic underwear is the most frequent tip for a romantic evening. In no case, we detract from the merits of this advice but suggest going further. How about an unusual bedding set? A sheet with circles, like in a twister game, may well become the highlight of the evening.
Only the stars above you. If you meet late at night and cannot break away from each other, do not rush to leave. Sit in a cafe, go to a nightclub, and then walk through the central streets until morning (do not walk away from well-lit places) and meet the dawn somewhere on the waterfront. If a date is planned in the evening, then do not miss the opportunity to admire the starry sky. It is better if there is an observatory in your city (they are often found in universities by the way), but you can just go out of town, lie down on fragrant grass and just keep quiet while admiring the overflows of distant stars. And make a wish while watching the falling star. This date idea doesn't require a lot of money because the natural surrounding does the job for you but what depends on you is the atmosphere. Make it special and you will both remember this night.
Go hiking into the mountains. Nature is a great helper in rapprochement. The fresh air, the picturesque scenery, and the soothing atmosphere will make your "date" a pleasure! So, grab your tents, the minimum equipment and head to the forest or hills outside your city. You can spend the whole day there or even stay to sleep in a tent too, and you will not only get closer to nature but to each other as well.
Special attention to details, when you want to impress your soulmate, spontaneous, sometimes funny and sometimes risky circumstances are what makes dates unforgettable. Do not be afraid to make a wrong move, any experience is a positive one because they teach you something. So, even if everything didn't go perfect, and your beloved did not like the date you had arranged, it means they lack something different, and you did not guess their desires. It is completely normal as people do not read minds! Just be creative and implement every crazy idea that comes to your mind, then your partner will be amazed!