Russian women, without doubt, are amongst the most beautiful women in the world. Blonde hair, long attractive legs, and a feminine attitude is what makes them desirable for men of all ages from all over the world. These women pay special attention to their appearance and clothes and maintaining their beautiful bodies. So what do they expect in return? The attitudes that western men have adopted in accordance to the changes in women's mind-sets are more subtle and unmanly compared to the prevalent cultures in Eastern Europe and Asia.
A few tips that may help Western men to understand their Russian brides include: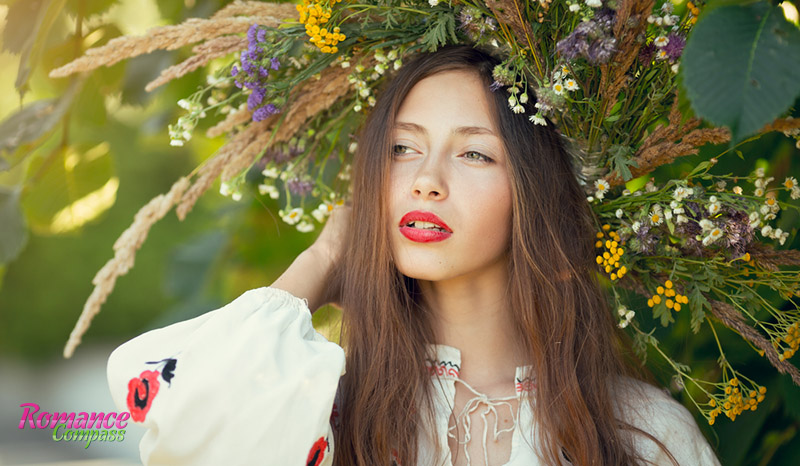 Act Like the Man You Are!
Firstly, very few Russian women are feminists. They don't want to be stronger or better than their partners or husbands. They expect their men to lead them and take care of things. Russian girls living in the west often complain about how their foreign partners demand equal shares of rent and utility bills to be paid by both partners. They seem unfamiliar with the tradition and feel that men should manage all the financial aspects of a relationship while they spend more time on the wellbeing of the family. For them, if a man demands the same amount of hard work from his woman, to fulfill the needs of the family financially, he is not a "real man".
Lead Your Woman
Most American women are so fond of their pre-marital independence that they like to keep it the way it is even after marriage. Russian women are completely different. They thrive on their husband's admiration and look to please him in every way possible. It is a known fact for Russian women to wear clothes that her husband chooses or at least ask for his approval before they leave for a party. Western men don't really understand this, but Russian women do everything to make sure they look good in their partner's eyes and are a source of pride for him.
Head of the House
Another aspect of being a real man is being the head of the family and acting accordingly. Although most Russian women have university degrees and decent jobs, they'd rather stay at home and take care of the family than compete with their husbands in having a better career. They admire men who can be the head of the family and take total charge of all the decisions to be made. Men who take care of their parents in their old age are deemed as true gentlemen who love their families, something that is valued by Russians more than anything else.
Chivalry
Western women complain that courteous men are nowhere to be found nowadays, maybe because worthy women can't be found anywhere either. They want to be treated as equals by men, but expect men to behave as gentlemen from the Victorian era. Fortunately, Russian women are very feminine and act womanly. They expect their men to act like men so they can behave like women. They expect to be treated in the most chivalrous and courteous way. Holding the door open, holding her hand as she gets out of the car, and pulling out her chair are things that most western women might not expect from their men, but all Russian women do.
Presents
Occasionally spoiling your Russian bride with some expensive presents won't do any serious harm. Russian women are very grateful and not materialistic at all. They would never demand costly presents such as diamond rings and necklaces, but if you do please them with one once in a while, they'll definitely know how to thank you in all of the most sensual of ways.
What to Expect From Your Russian Wife
A typical Russian woman is still very old school and traditional compared to her western counterpart. With values and teachings deeply engraved in their inner selves since childhood, these women have an unmatched sense of devotion to their men. Most western men crave for loyalty and devotion that Russian women offer, of course western women are also loyal to their men but not as much as these women are.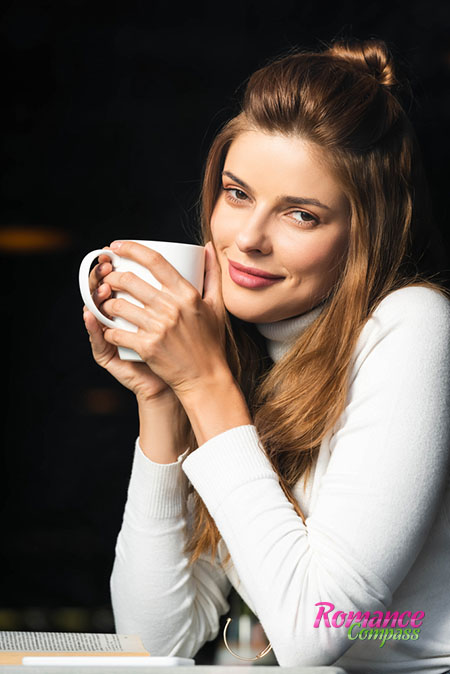 With the feminine characteristics, Russian women have, they love men that care for them. In fact, it is one of the major reasons why so many men want to marry Russian women. Once you succeed in pleasing a Russian woman, the love and devotion she will shower on you and your family is unimaginable. For these women, their husbands are on the top of the list of priorities and no matter what happens they would never do anything to displease them.
Although some women in the west also possess such traits, they stand no match against their Russian counterparts. This is mainly because of the Russian culture and their norms and values. Their way of life is centered around the happiness and wellbeing of the family. Keeping this in mind, a Russian woman would abandon her career and independence just to make sure her family is happy. Russian women also have this urge to keep their men happy and contented at all times. They have strange commitments that would seem ridiculous to normal men. Some Russian women have strange traditions that they follow like religious obligations, just to ensure the health and safety of their husbands.
Pros and Cons of Russian Wives
If you decided to search for a Russian woman through our Russian wife finder, you should obviously know the reason to do so. That is why we gathered some advantages and disadvantages of Russian females as life partners. In the end, if you want to find a wife in Russia, you should better know what kind of woman you are going to deal with.
Here are some advantages:
Loyalty. What do we really want to see in our partner? Support, of course. We look for people who would be devoted to us no matter how life changes and what happens. Wives in Russia unconditionally love their husbands, even though Slavic men are spoiled with female attention and love, and often show their worse sides. Just imagine how loyal she can become if you treat her with tenderness and respect!
Beauty. Looking for a Russian wife, you obviously think about her marvelous physical appearance. Aside from flawlessness, Russian brides are also quite diverse as Slavic genome has undergone several massive influences of other ethnicities and even races. Their beauty also indicates great health conditions, which is important if you want to have children.
Intelligence. Looking for a life partner, we often overlook such significant quality as intellect. Aside from such abilities as keeping the conversation going and making right decisions, an intelligent woman also will also help you to build a sustainable relationship (instead of creating obstacles). Clearly, a smart woman knows what she wants from life, and it allows you to become a solid couple.
Family-oriented attitude. Looking for a Russian wife, you are indeed interested in having a family and not just live together. Russian girls are genetically designed to be great mothers and wives. Their upbringing becomes a perfect match to their genome. Basically, most Russian girls look for decent men to create a family and have children. On the other hand, the emancipated Western girls are not eager to become mothers in their early 20s, and when they become older, they don't make a good marriage material. A Russian blonde girl is the best choice for a happy family life.
Obviously, you may encounter some challenges. Therefore, if you said yourself "I want a Russian wife", you should consider these facts:
Language barrier. The English language is taught in most Russian schools. However, it does not mean that your potential girlfriend knows the language you speak sufficiently. In the end, your native knowledge will always be more solid than hers. Buy your Russian wife some non-adapted books and talk to her all the time; it will help her learn the language as fast as it's possible.
Cultural differences. Even though Slavic culture has been heavily affected by the Soviet Union and, subsequently, various Western countries, it still managed to retain its unique characteristics. Communication with Russian wives online might seem absolutely standard. But when it comes to real conversations and dating, you might face some cultural misconceptions. For instance, Russian girls don't feel good about getting expensive presents in the beginning of a relationship while getting a humble bouquet of roses is absolutely appropriate.
How to Make Your Russian Wife Smile Every Day
If you have been in a relationship for quite a long time, you run the risk of falling under the influence of an established way of life and start taking your Russian wife for granted. In order not to fall into this trap, you need to diversify the relationship. An unexpected adventure. Choose one day and organize a little adventure. Even a time spent in a beautiful place in nature, and then a dinner in a restaurant in a romantic setting, which ends with an unforgettable night, will be a pleasant surprise for your Russian wife.
Write her a poem. If you really have feelings for her, try writing them down on paper. It doesn't matter if you haven't done this before. The most important thing in poetry is your feelings. Your wife will appreciate that you became a poet for a while for her. Arrange a romantic evening. Before she comes home, prepare her favorite meal, open a bottle of wine or champagne. Buy flowers. Turn on some nice relaxing music and light candles. Your Russian wife will be pleasantly surprised. After a romantic dinner, give your woman a massage and fulfill her wishes. She will never forget this evening.
Add adrenaline to your relationship. If the girl loves the thrill, then give her a parachute jump, hot air balloon flight, swimming with dolphins, etc. Do it together so that you can remember this adventure later.
Write her love notes left everywhere. Cut a beautiful piece of paper into small squares, write love words or compliments to the girl on each of them, and then put them everywhere. For example, put love notes in the wife's car glove compartment, in her wallet, and other places where she can find them. On these scraps of paper, you can write "I love it when you… (fill in the blank)", you can admit how much you appreciate her, for example: "You are a wonderful wife" or "I feel very bad without you".
Breakfast in bed. It may look a bit trivial, but breakfast in bed will make you the best man in the world. Think of all the hundreds of dishes your girlfriend prepared for you. It doesn't matter what exactly you decide to cook for her for breakfast, your wife will be just delighted that you do it.
Arrange a photoshoot together. When was the last time you took a photo together? On your wedding day several years ago? The girl will be very pleased that you have organized a photo session, and this event will remain with you for many years.
How to Please Your Russian Wife in Bed
Dating a Russian woman, you'll gradually get to know each other and connect on different levels. First, you'll establish trust. This is the basis of any successful relationship. Russian women reveal their beautiful inner worlds only to those men whom they can totally trust and who have serious intentions. "Just dating" is not the format of relationships Russian women, who are aimed at creating families, strive for. The atmosphere of trust will help you connect on the emotional level. Your attraction will grow, and there will come the moment when you'll connect on the physical level. By this we mean sex.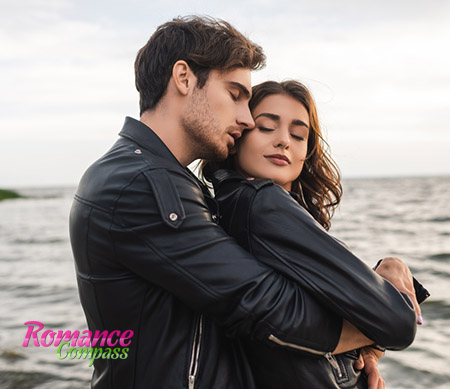 It's important to know how Russian women view intimacy between men and women. For them, love and sex are inseparable. This is how they are brought up. They prioritize love, and they view sex as another way to express it. For them, sex is making love, where love is the key word. So, if you wonder, "How to please my Russian wife in bed?" – you should remember that each sexual intercourse is the act of love. Apart from satisfying each other sexually, you exchange sexual energy and enhance the connection between you two. Pleasing your wife during intercourse is the ultimate goal, and in order to achieve it, you need to know how to do it right.
Get her into the right mood. Usually, a man is an instigator of sex in a couple. It means that he always wants sex and everything always starts with hints he sends to his woman. The big mistake is to pounce on her and get straight to the action. What you should do is to test the waters first. Make sure her head is not occupied with haunting thoughts. If you know she had a bad day, relax her. Give her a massage, light up the aromatized candles, cook a dinner – it will definitely soothe her and even turn on.
Kiss and hug. Women like hugging and embracing very much. They like it both casually and as foreplay. Touching has a great power, so caress her gently. Stroke her sensitive areas, kiss her behind the ears, on the neck, then on the lips. Gently bite her earlobes – they are very sensitive.
Show how excited you are. Before pleasing a Russian wife, show her how much you want to please her. She can turn on by seeing how sexually aroused you are. Women like to know that they are wanted. So, whisper some pleasant things right into her ear. Remember women get excited by words.
Start with foreplay. In order for you two to achieve an orgasm simultaneously or nearly simultaneously, you should pave the way for it. Physiologically, women need more time to warm up and get excited. Be patient and persistent. Caress her erogenous zones. She may have quite a few and it is great if you already elicited that information from her. You can drive her into ecstasies by stimulating her "soft spots", and then her body will be ready for your final move.
Focus on her pleasure. Very often, guys focus only on their satisfaction ignoring the interests of their significant others. This is a huge mistake which breeds search requests like, "I don't know how to please my wife in bed." Figure out what position works for her best, how much stimulation she needs; touch and kiss her body; whisper how much you want her and how sexy she is.
Experiment with positions. It's important to diversify your sex life. However, you should discuss what you want to try before you actually try. Sometimes, during intercourse, you may try to do something new without prior discussion and she may agree being unable to resist. Role-playing is a good idea too.
Show your attention after. Your post-sex behavior means a lot. Don't turn your back on her and fall asleep immediately. Give her a kiss, say you love her and wish her sweet dreams.