Dating Tips: How to Meet Girls Younger than You Online
Earlier society accepted the relationships and marriages of young girls and older men. Moreover, the older the man was, the more attractive he was in the eyes of the girl's parents. However, times have changed. Although nowadays a relationship between a young girl and a mature man is not condemned, still, sometimes society doesn't accept it.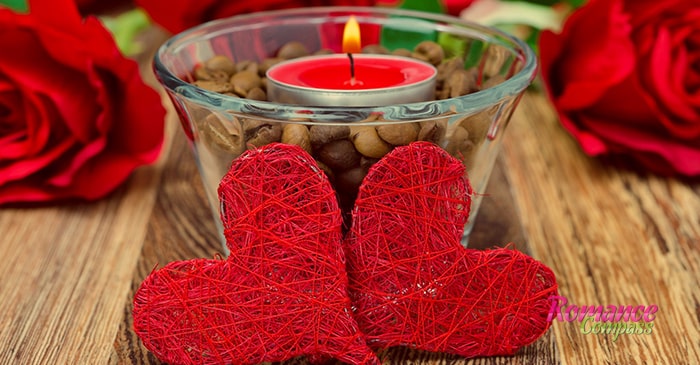 Some will judge, others will envy, and only real friends will understand it. If you are happy with a young woman, this is not surprising. After all, this not only enhances your self-esteem but also has a bunch of other advantages. So, what to do to meet woman now?
Why Men Prefer Younger Women
Men increasingly want to start relationships with young women (for example, a lot of them want to meet Russian ladies online). Such ladies are more compliant, have modern views, are ready to respect your life experience and accept your dominant position. This is what attracts men in a young woman. But why else do men like younger women?
Optimism
Why do older men like younger women? They are more active and inquisitive. They are willing to explore things that older women may not even want to try. The younger the woman is, the more open she is to various experiments and new things. A young woman can change the worldview of her man. And since her whole life is yet to come, she doesn't think about long-term serious relationships. This makes girls more comfortable and flexible in relationships with men. Most of them easily agree to go on dates with older men who don't want to have serious relationships. Why not have a nice time? With young women, you can experience many positive emotions that you are unlikely to experience with mature women. This spirit of adventure attracts men, they like to be with young women. After all, these young and wonderful ladies can show another world, brighter and more beautiful, the world in which the young generation lives.
Motivation
First, when you love, your age difference is not felt – whether it is five or twenty-five years age gap. You are older and more experienced, and it motivates you to give her your kindness, help in something, and this gives you more confidence in yourself and your strengths. After all, you can brag about her. Your friends can see that she is so young and interesting, and she loves you. A young woman helps increase self-esteem. Secondly, if she is younger, you will also feel young. You will be involved in new interests that are relevant to her generation. When you are with a young woman, you instantly forget about problems, troubles at work or anything else. Young girls often help cope with a lack of self-doubt, accept your shortcomings and discover your strengths. Moreover, they motivate you to become better. So, next to such a girl, you will want to become better.
Appearance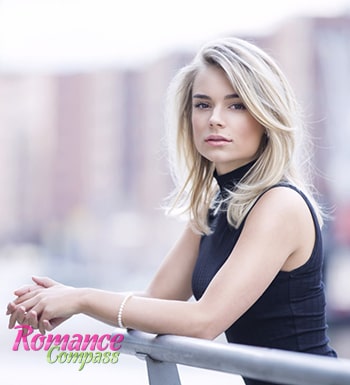 Having become an "adult," men become lazy and cease to carefully take care of themselves: excess weight, wrinkles, and the once slender male bodies disappear under a layer of fat folds. Therefore, a beautiful young body is so attractive to middle-aged men. They appreciate well-groomed young women, fashionable style, and the ability to present themselves. It is clear that young girls look better than mature ones (don't take this as absolute truth – some 35-40 years old women look no worse than 20-25 years old girls). Men understand this very well. But what could be better than a young, beautiful and toned body that is available to you at any time of the day or night? Probably nothing. Besides, when men start dating younger women, ladies make them look more authoritative in the eyes of others. After all, this means that the man can still give odds to young guys. A young partner allows you to feel younger and adds a high status.
Ways How to Attract Girls Younger Than You
Sooner or later, a man finds a girlfriend. He can't take his eyes off her, there is a desire to spend free time with her, he wants something much more than just being good friends. But relationships of mature men and young women may seem unusual.
The question of how to attract a young woman has long worried men. They want to impress them at first sight, and it is not difficult to do. It is enough to carefully read the rules below and adhere to them.
Money is important
Of course, this is not the main factor that attracts girls but one of the most important. Usually, men who are older than girls manage to achieve financial stability. They have already managed to get an education and built their careers while girls are still just studying or taking the first steps in their careers. An adult man can buy a girl an expensive gift, he can provide for his family. Girls like it, but they also like peers with whom they can have fun, but they often have a sense of uncertainty. They are not yet ready for resolving money issues. And any woman wants to be sure that a man has enough opportunities and finances for her and future children. And in general, when financial opportunities are great, you can come up with a lot of entertainment. Therefore, the girl will not be bored with you if you have money. That is why younger women looking for older men.
Experience is your key
Do younger women like older men? Yes, they do. For young girls, the mind and life experience of men are very important and attractive qualities. Even when hiring, the main criterion for selecting employees is their working experience. The same is in life – an experienced man can teach a girl a lot, she can get valuable advice from him. So, for girls, one of the main advantages of relationships with an older man is his life experience. This is manifested in everything: he knows how to plan his day, set priorities correctly and understand how to build relationships. He demonstrates to her not only that very true love but also allows her to feel that she can feel completely safe with him, and he helps her in a difficult moment. Such a man allows his girl to feel small, which is very adored, and no matter what happens, he will not let her go anywhere and under no circumstances. Therefore, most likely, your experience will attract a girl.
Be adaptive to new trends
Of course, she is exactly the same woman as everyone else. Don't treat her differently just because she is younger. Communication with a young woman is almost no different from communication with an old one. Yes, of course, there may be some misunderstandings. For example, she can speak some strange language (slang) or talk about things that you didn't even suspect existed. So, it makes sense to get a little familiar with all this to understand what she is talking about and what she is interested in. But you shouldn't try to speak her language because it will look very strange. Just don't ask her questions like, "What does this mean?" "What were you just talking about?" That's what concerns slang. But you have to follow modern fashion, listen to new music, have modern gadgets, and so on. If you don't understand these things, then it will be extremely difficult to attract a young, modern, and beautiful girl.
Forget about your age
How to date younger women? Most adult men believe that if a girl is younger, then she doesn't need such an old man as they are. And they are not even trying to get to know girls. But if you want to get a young woman, you have to act! And don't mention your age difference. Don't show a girl that you are wiser than her, that you are better because you are older and more experienced. The main thing is that she is a woman, albeit not so mature. "Wow, how much older I am. You are like my daughter" – if you don't want to quickly break the bond between you, never tell her anything like that. Even if you are 5-20 years older than her, don't mention this during the conversation, otherwise, you will create the impression that you are neither very sure nor quite comfortable. You must be a confident and cool man. You deserve her, and she deserves you.
Take it easy
There are more and more stories nowadays when a young girl falls in love with an old man. For them, it is more convenient and pleasant to feel dependent little girls (and no matter how old they are – 18 or 38). This becomes real with an old man. It seems that when peers start a relationship, this is the best option. In this case, harmonious partnerships may form. A man and a woman have equal life experience, and it is easier for them to understand each other. But all the above are stereotypes. In fact, the difference is not in age but brains, and life experience doesn't always depend on how long a person has lived. Therefore, when you meet a girl, first of all, pay attention to how well you are together and how much you understand each other, and not to your age difference.
Main Tips on How to Meet Girls Younger Than You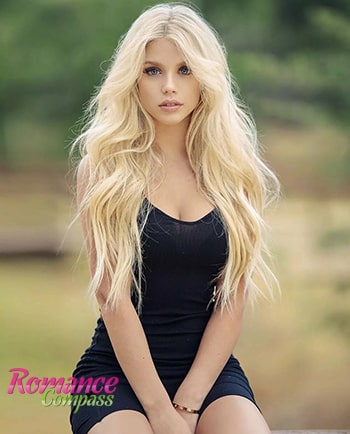 We often meet couples when a man is older than a girl by 10-15 years or more. Someone is skeptical, someone considers this the norm. In any case, an adult man is experienced in many matters of life, and he can share it with his soulmate.
Most women need adult, confident, and independent men. Most men dream of a woman who is ambitious, attentive, and attractive. That is why the relationship between an adult man and a young woman always has a great chance of success.
If you understand that you need a girl younger, then you should know how to meet her online. There are no secrets, in general, everything is the same as with adult women, there are simply some nuances. So, how to meet younger women?
Have a good grammar
So, how to meet a younger girl online and attract her? First of all, follow this rule. Poor grammar, neglect of punctuation and obvious typos are the biggest mistakes of modern Internet space and messengers. A continuous veil of words without dots, dashes, and commas, and sometimes spaces will not allow a girl to understand what you mean. Such an indifferent attitude to writing develops into a habit over time, which is difficult to get rid of. And since the Internet can't transmit all the natural charisma and depth of a person's soul, the first impression will be made up of what you write.
Come up with something unusual
You know where to meet younger women – on the Internet. Girls remain girls even on the World Wide Web and are waiting for originality from communication, albeit virtual. And something unusual in the message will be appreciated. This may be a special greeting or a funny emoji at the end of the message. Don't start communicating with banal phrases because girls get dozens of such messages a day. But in pursuit of her attention, don't go too far, considering that you can write anything you want. Just be a creative man and don't use vulgarities. It sets you apart from the rest.
Start communication right
The main problem of men who are used to communicating with the opposite sex is stereotyped communication, inability to open up as well as express themselves as a person. The lack of interest in girls for such guys is understood – they are completely uninterested in talking about standard things and answering empty questions about nothing. It looks very funny: a man asks about the weather and a young lady is pretty bored. Both of you will get tired of such communication very quickly. You simply try to "find" the right button in the girl's mind to understand what she is interested in, but the opposite happens: she becomes uninterested in you. So, you have to attract a girl with some interesting topics for conversation.
Set the right tone for communication
The most common mistake men make is excessive haste. How to meet a younger girl online and build an ideal relationship with her? Don't rush things. You shouldn't talk about your feelings in a week of
communication on the Internet. Such phrases will confuse the girl, and she can decide that you are too frivolous. Don't hurry. You should confess your feelings when she is ready to hear them. Such a confession should definitely not sound earlier than a month of acquaintance. You can tell the girl compliments or phrases that she is charming and cute but take your time to talk about love.
You shouldn't constantly worry about what others think
If you can't but think about it, you shouldn't share your thoughts about it with a young woman. Thus, without realizing it, you will put pressure on her, which subsequently will adversely affect your future relationship. The female psyche is so arranged that girls always pay attention to meta-messages – your inner message, which is behind the words. In addition to words, emotions, facial expressions and even tone of voice are important. So, if you worry about something, don't show it to a girl. As soon as you distract from such thoughts, the relationship will become much more pleasant for both of you.
Where to meet younger women who like older men? The Internet is the best option. But the most important thing here is that you shouldn't pay attention to the age difference. Try to keep relationships easy, playful and cheerful and don't try to focus on their internal problems. At the same time, you have to be courageous and self-confident and don't allow such small things as "age difference" and insecurity to interfere with good relationships with a beautiful and young girl.