We live in an amazing time when we can contact each other from almost anywhere in the world. And there are many opportunities for dating: social networks, messengers, and all kinds of Internet resources for communication. Video chats have significantly expanded the possibilities of dating. Guys who are afraid to approach girls they like and talk to them don't worry now that they will be rejected in front of other people. They don't experience shame. Moreover, online dating after 40 becomes the norm. If something goes wrong with a girl, well, you can start communication with another in just one click, and, over time, you will find a person suitable for your interests.
Live video chat differs from the usual one in that communication can be carried out through visual contact, using webcams. Interlocutors communicate by seeing a live image of each other on their monitors. In this case, communication can take place both using the keyboard and voice (with a microphone and headphones/speakers). In the video chat, emotions are much easier to express, and thanks to this, communication becomes more lively and trusting. Yes, it is much easier for some people to start dating in the format of the correspondence. Many are embarrassed to communicate with a stranger via videos. For others, on the contrary, it is easier and more comfortable to have a live dialogue than to chat for a long time. But let's try to look at this issue more objectively, without taking into account the individual preferences of people. So, first time talking to girl on video chat – what to do and how to meet girls now?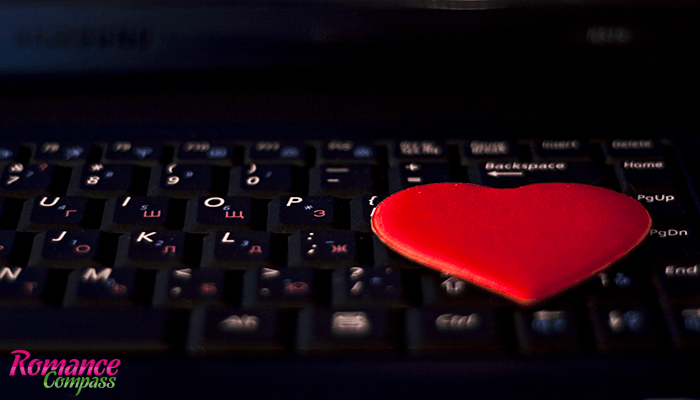 Pros and cons of communicating with a girl on video chat
A modern person, being in society, experiences a lack of real communication. The growing popularity of video chats, which have replaced usual correspondence, is a direct confirmation of this. To better understand why web users prefer such services, consider the pros and cons of a video chat with women.
Pros
1. Video chats are unique services. Different girl video chat sites and apps connect people. With their help, you can communicate not only by sending messages but you also see each other on video. This is much more interesting and gives you a better chance that you and a woman will be an excellent match in real life.
2. Video dating chat is a unique opportunity to communicate with a person from the other side of the world in real time. Many men are looking for brides abroad. Every second man wants to marry a Slavic woman. And video chats are a great opportunity to fulfill your dream.
3. Practice shows that video chats are an excellent tool that allows you to enjoy your free time. It is especially convenient if you use a dating video chat app because your smartphone is always in your pocket and you can continue communication at any time. Also, this service helps cope with all kinds of complexes that are sometimes an obstacle to free communication between people.
4. Video chats are especially useful for those who need to practice a foreign language with native speakers. For example, add English-speaking countries to the list if you want to practice English. Or maybe you are at the initial stage of learning Russian. Why not combine learning languages and pleasant communication with beautiful girls?
Cons
1. You should pay for it. Some video chats provide their services for a fee. But they are less popular than free ones that have similar functionality. But, on the other hand, on paid sites, it is less likely that you will meet a scammer.
2. You can be deceived in your expectations after the real meeting. Unfortunately, during virtual communication, it can be very difficult to discern some character traits of your interlocutor. Hence, the inevitable disappointment in the transition to live communication. In virtual chats, a woman may be perfect, but in a face-to-face meeting, you will understand that this is completely not "your" person.
3. Frivolous attitude. Many people are frivolous about video chat dating, believing that this is the lot of losers and it is unrealistic to find a normal partner here. Some use the site as a way to find a partner just for entertainment or to win another "trophy".
4. There is no sense of presence. No matter how beautiful the girl on the screen is and how interesting it is to communicate with her, all this will not replace the feeling of a person's presence in reality. For many, energetic contact, the ability to touch, breathe in smell, and hug is very important.
10 Tips for a successful video chat dating
Video chats raise communication to a new, higher level. The conversation takes place one-on-one. No one will distract you, interfere, or interrupt. There are just you two and a webcam. It is also much easier and more convenient to get acquainted via video. Of course, such a virtual date can't replace the real one, still, there are unspoken rules for such communication.
1. Exchange a few messages before having a video date
First time talking to girl on video chat, make sure that you are pleased to communicate with this person, and then offer to "meet" via video for the first time. But you have to do it tactfully. Get the girl interested in your appearance, your profile, or your thoughts on some topic that you are discussing. The ideal option is when she herself asks you to chat via video. In this case, you can be sure that the girl already likes you because she took the first step.
2. Be sincere
A webcam is just a gadget deprived of feelings, so it broadcasts everything that comes into its field of vision: scattered things, the untidiness of the room, or personal details that can provoke indignation from the woman. So, it is worth adhering to moral principles and controlling the image you make. An "attractive mask" will sooner or later be fallen off. You shouldn't pretend to be a completely different person. The microphone and webcam tirelessly transmit a real picture around the interlocutor. Small details can destroy a scrupulously thought-out legend in two counts.
3. Decide on the purpose of video chat dating
If you decide to start a serious relationship, then you should immediately discard direct allusions to intimacy so as not to frighten the woman. Remember that girls, especially beautiful ones, receive intimate offers several times a day on the Internet, and any hint of sex, especially at the beginning of communication, will cause a negative reaction. If you need a girl "for one night", then there are specialized services for this. And both guys and girls know why they visit them. In any case, you need to understand why you are looking for communication. Build your further strategy to "win" the girl's attention from this.
4. Communicate on different topics
Video chats are very popular because we can communicate with a variety of people. So, don't limit yourself to your choice of topics. You can always ask the interlocutor to tell in detail about their hobby, even if the topic seems unfamiliar to you. Ask clarifying questions. You will learn something new for yourself this way, and the girl will be pleased that you are so attentive to her hobbies. Of course, you also have to tell the woman about yourself. You can prepare several cool stories in advance: remember what interesting places you visited, what concerts you went to, or just share funny situations from life.
5. Don't be too obtrusive
Choosing free video chats, you shouldn't intrude with calls and the desire to continue the discussion. This desire to get to know each other better should come from both of you. Many guys, having seen a beautiful girl, turn on the "last chance" mode and go on to senseless "attacks" on the interlocutor, trying to immediately dispel her to personal questions or, worse, to find out intimate details. Any girl will say that the experience of video chats with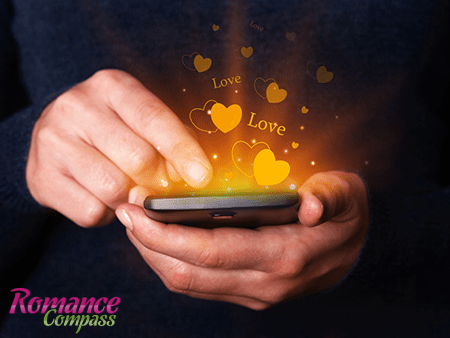 such men almost always disappoint as they immediately move on to very personal things.
6. Respect other people's opinions and decisions
If the first communication made it possible to understand that this woman has those qualities that you will not accept in life, don't point out these shortcomings to the woman in communication. The fact is that video chats are a place for simple, unobtrusive communication. This is where the system works. Dating women online shouldn't turn into moralizing and battles about how to behave.
7. Talk about her
Everyone loves to talk about themselves. Everyone loves to be listened to. Girls adore when men are interested in their lives. So, let the girl talk about herself. Make her feel like an important person at least for a while. She will definitely appreciate it and will want to continue communicating with you (but don't play the role of a handkerchief, otherwise, you will have to listen to her stories for hours).
8. Be confident in yourself
Of course, the image of a strong and confident man attracts attention, and the girl will be more active. Take the initiative and speak openly. Tell her that you like her and want to talk. Remember that you are communicating online, not in real life. The communication is private. So, forget about public opinion for a while. And smile more when communicating with the woman. A playful, happy smile is the most valuable decoration for a confident man! So, don't forget about it.
9. Don't fall in love until you have a date
In reality, many men and women don't know how to communicate normally. Yes, in a dating video chat, they can write incredibly beautiful messages and subtly feel the mood of a person. But, unfortunately, when they meet in real life, they become closed and don't behave naturally. Therefore, one of the most important tips on how to get acquainted on the Internet is not to fall in love before you meet.
10. Don't go overboard with virtual communication
You're not looking for a friend, but a relationship partner, right? Of course, you can communicate even for a year via video, but what's the point? Therefore, offer the woman to immediately exchange phones under the pretext that this is more convenient. You will communicate in messengers for some time. And then try to arrange a personal meeting. Even if you live in different countries, it is not a problem nowadays to meet and spend time together.
So, as you can understand, live video chat with girls is perfect for busy men who don't have enough free time to visit entertainment venues and make new acquaintances. Thanks to such a service, you can meet a wide variety of women without leaving your home. All that is needed is a computer or a laptop with a webcam to have a video date. At the same time, unlike text chat, communication via a webcam will allow you to get to know a person much better and faster because seeing and hearing a woman, it is much easier to form a correct idea about her.