How to Write a Dating Profile for a Man Over 50
While the fight with agism continues, you can rarely hear someone talking about dating in their fifties. Needless to say that topics like dating over fifty seem to be nonexistent. Does it mean that people don't date after fifty? Does it mean that you should forget about dating when you turn fifty? The answer to the first question is – no. The answer to the second question is – if you don't want to, you may not date, but nothing prevents you if you want to continue an activate dating life. But why are we ashamed of talking about dating over fifty?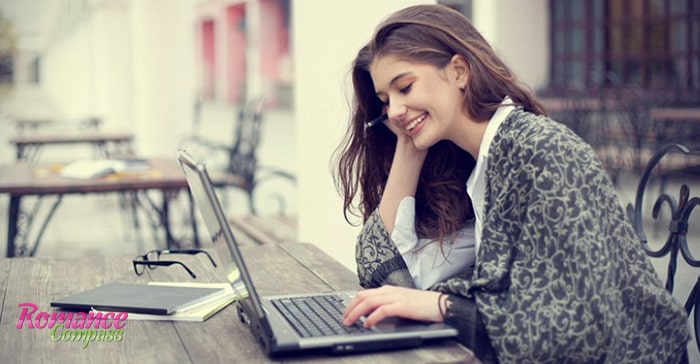 The answer is simple. Young people are quite rude and think that the world belongs to them, and, partly, the world believes that it belongs to them. Young people don't want to know that dating is possible after fifty, as most of them proclaim that they are going to stay young forever. Accepting the fact that there is dating after fifty means accepting the fact that they are going to get old. The online world has belonged to youngsters for the last two decades, but now things are changing, and people over fifty can easily claim their place on the dating market.
But the fact that dating over fifty is quite a new thing, finding a partner becomes a bit difficult. Although there are older man and woman dating sites, their users rarely know how to write a dating profile. And things are much simpler on dating services for people over fifty. You may face more problems when you are an older man wanting to date young girls, as the profile of older man looking for younger women may differ from the profile of the one who wants to date peers. So, we are going to talk about an online dating profile for older man. How to write a dating profile for a man is a big big question, as men often either lack fantasy or go over the top. How to write a great dating profile for an older man is even a bigger question, as older men often misinterpret online dating. But that doesn't mean that you should stay away from online dating. So, if you are a man over fifty who wants to meet women, you should read this article without any further ado.
What You Need to Know About Dating for Over 50
Seniors always hesitate when it comes to online dating. They are not sure whether they can get used to modern technologies. They wonder whether chatting can be as interesting as a live conversation... wait a minute. We are the past millennium, modern technologies have almost left no choice for seniors except to get used to them. So, what's preventing seniors from using online dating sites? It is about the absence of knowledge about online dating in general and the absence of knowledge about online dating for seniors in particular. The second problem is not having a clear picture of how to present yourself online. So, we are offering you to learn the basic tips on both of those topics.
Find a Suitable Dating Site
For seniors, online dating is the synonym to despair. That's why, quite often, when they try using online dating sites, they pick the first one that pop-ups in Google search. That's something that you should avoid doing by all costs. You may find the site which is unsuitable for you, and you may run into scammers. So, like it or not, but you need to make a research. The very first step is figuring out whether you want to date someone of your age or you are into dating younger women. There are sites for all ages, and there are sites that are devoted to senior dating. After that, you need to read some reviews on the service you are about to choose from. If the majority of the reviews are positive, then you can give it a try. And as soon as you've made your choice, you can start creating your older man profile.
Follow Grammar Rules
We've already mentioned that seniors often misinterpret online dating, especially when they are into dating younger girls. Following grammar rules is one of the main principles of how to write a dating profile, man can ditch those rules cause he can. Although he shouldn't, especially when he is an older man who wants to date younger women. This desire often leads older men to ditch grammar rules and adopting teen slang. While you may think that you look cool, in fact, you look funny, and not positively funny. Moreover, if you hide your age, the excessive usage of teen slang is the first thing that allows people to identify older man dating profile. Some girls are into older men, and they would like to meet an older man and not a senior who tries to mimic teenagers. As for the grammar mistakes...well, no one like adults who don't know how to spell things write.
Nice Nickname Makes a Change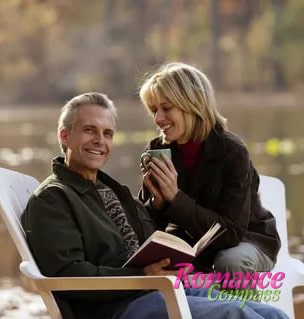 Going through how to write a good dating profile for a man, you are going to run into picking the correct nickname. While, it's not a must, but most of the dating sites require their users having nicknames. So, here are some things you need to consider before choosing the nickname. Your nickname needs to be appropriate for the site and for your purposes of using the online dating service. Calling yourself "SexyDude" will be a big mistake. Instead, use some words that describe you. You can use the lyrics of your favorite song or even your university degree to show that you are not an average guy. Picking the right nickname is a successful start.
Write About Your Achievements
This is something that makes you different. This is something that most of the young dudes can't allow themselves – writing about their achievements. But you, as a guy over fifty, can easily write about your achievements. Moreover, when women view older man profile, they expect to see some information on your achievements. So, don't be ashamed and go ahead to write about them. But don't get too cocky about it. Everybody wants to see a man proud of his life achievements, but nobody wants to see a man bragging about them. Mind that your achievements can be professional or something from your everyday life or hobbies, but you shouldn't brag about the number of women you have slept with.
Do Not Lie About Your Age
This is a mistake that most of the older men who are into dating younger women make – lying about their age. Obviously, you think that if you are younger, then she is more likely to start dating with you. But you are completely wrong. As we've mentioned – some girls are into dating older men, and they are interested in older men. So, your lies are pointless. They are looking for a man, probably, twice their age, and they expect your maturity, intelligence, and life experience. So, there is no point to hide it, as it can be considered childish, at least.
The Main Points to Include in Your Profile
If in previous passages we've explored what you need to do with your profile in general, now we need to dive deeper into the topic. The main thing is that everyone needs some kind of example, some kind of older man profile drawing, but there is no ideal variant. Copying other profiles is not how to write a dating profile man. Still, you can follow the simple rules to get a successful dating profile.
Make Up a Certain Structure for Your Profile
While most of the online dating services offer their structure for a profile, some don't. Thus you need to create a structure for your profile on your own. The most logical thing is to start with your profile picture. Mind that your profile picture for an older man shouldn't lie about your age. There is no point in using your old profile picture. After that, you should go with your short biography. After that, you can put some additional information about yourself. And don't forget to put the photo gallery, but we will get back to this topic a bit later.
Make Your Profile More Positive
Older men tend to be pessimistic on online dating profiles, starting their bio like, "I was lonely for the last quarter of the century…," "After my wife had died, I thought I never date again…" While it is obvious that people over fifty have passed, it doesn't mean that you should shovel it to your prospective partners' faces. Moreover, that only makes you look pessimistic. So, it is better to be more positive in your profile information. Joke about yourself, joke about your life achievements. Show that you are a positive, interesting person with a good sense of humor.
Spruce It Up with Enticement
No matter how interesting your profile may seem, people may find it difficult to start a conversation with you. They simply don't know what to catch on to start a conversation. That's why you need to put a bait to your profile. Provide some information that will make it easier for your prospective partners to start a dialogue with you. Are you planning to travel somewhere? Add it to the end your bio, like "I'm planning to make my first trip to Norway, can you advise what places should I visit there?" If you are into international online dating, you can put the country from which your potential girlfriend must be.
Create a Complimentary Photo Gallery
Also, you need to make a complimentary photo gallery. It doesn't mean that you should make a photo-shoot before uploading any photos to your profile. But you should avoid ugly pictures. Not everything that you can put to your account looks gorgeous. So, be picky. And your photo gallery should be diverse. Some selfies, some portraits, some pictures of you being engaged in some activities. If you have only selfies, it would be dull. Only portraits show you as a narcissist. But a mix of all that will help you express your personality, and thus make your profile more interesting for your prospective date-mates.
Do Not Add Extra Unnecessary Information
Quite often people confuse writing their short bio and providing some life achievements with adding a lot of unnecessary information to their profiles. Your bio must be short. There is no need to start in a David Copperfield way, by starting from your very birth. You need to
shortly explain who you are and what you are looking for. While you can expand more in your life achievements, you shouldn't start from getting the first "A" in the first grade.
What to Add to Be More Attractive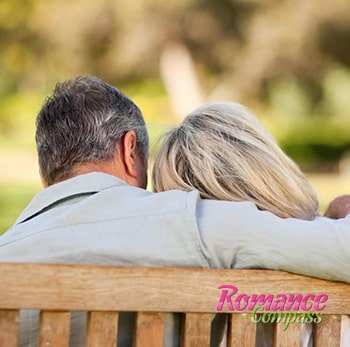 Now after learning the main points things that must be in your account, we need to think about how to make your account work. Yes, it already includes information about you, which already makes your profile special, but that's not enough.
There are a few tricks that you can use to make your profile more attractive for your prospective date mates. There is nothing special about them, so don't worry that you are about to dive into rocket science.
The tricks are extremely simple, but they help people succeed in their online dating routines. So, this is how to make your profile work for your online dating experience to be a success.
Interest Is a Great Point of Attraction
You are creating your image with your interests. People can picture who you are by your interests. So, don't forget to add your interests to your profile, as they show how interesting or what a boring person you are. Add your tastes in music, literature, and cinema. Moreover, interests can help you find your perfect mate, as it is much easier to start a relationship with the person who shares the same interests as you.
Update Your Profile from Time to Time
Changing the profile picture every week is strange, but changing it once in three to four months is okay. Especially, it works well for older men, as you are showing that you are not trying to hide behind some old photo of you. Aside from your profile picture, you should update information about you from time to time. Add a new life achievement, add a new interest, and definitely, don't forget to upload new photos to your gallery. It will help you show that you are active.
Observe Other Profiles
When you observe profiles of the others, it makes you more visible and shows that you are interested in finding a date mate. That's how online dating, and dating in general, works. You can't expect that you will be flooded with invitations for the date simply by registering on the online dating service. Moreover, browsing through the users will help you find someone who can catch your eye and trigger your interests. Love is a two-way street, and the same is about online dating. They show that they are interested in you and you show your interest in them.
Now You Know…
Now, you know the basic rules of creating a good online dating profile for an older man. You can always figure out something else to add, as imagination always leads to a successful dating experience. But you should never disregard the above-mentioned simple rules of creating a dating profile.