Beautiful Russian women attract men with their beauty and inner strength, they are powerful, stunning and capable of awesome things. This is not only keeping up with the household duties, but this is also about being successful and insanely beautiful at the same time. So, here is the photo gallery of the top 20 Russian women pics.
Staying fresh and amazingly pretty even if you are at your mid 30's or being a self-made businesswoman when your peers are only finishing university? This is about today's heroines. We are going to talk about beautiful Russian ladies and find out what are they doing in life. Let's get down to business.
Ksenia Borodina
This beautiful Russian girl is one of the most brilliant Russian TV hosts, she has been working as a TV presenter of Russian longest reality show "Dom-2" for more than 10 years. During her career on TV, Ksenia has gained unprecedented popularity in the community. She has also published several books.
Polina Gagarina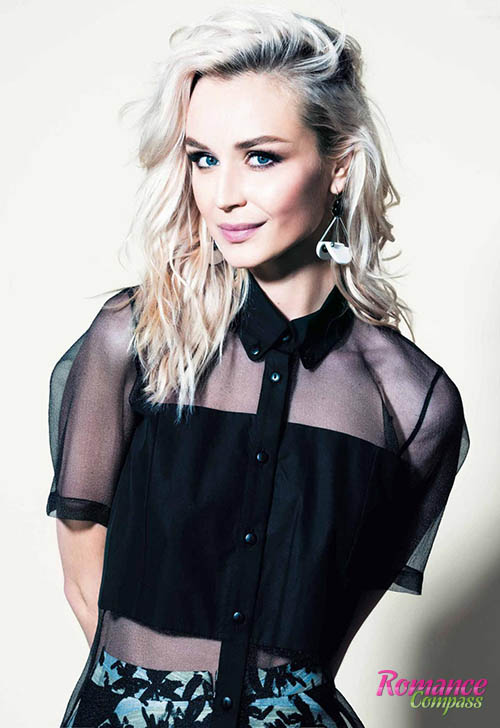 Polina Gagarina is a Russian singer, actress, composer, author of soundtracks for many films and TV shows and a model. She was representing Russia at the biggest European pop song contest "2015 Eurovision" and won the 2nd place. Polina was also a tutor of the 4th and 5th seasons of the Russian "Voice."
Anna Kalashnikova
The next one on our top beautiful Russian girls list is Anna Kalashnikova. This beauty is a Russian actress and model. She has performed in several theater plays, starred in TV series, and participated in beauty contests. Anna became widely popular after her scandalous breakup with the singer Prokhor Chaliapin.
Anna Sedokova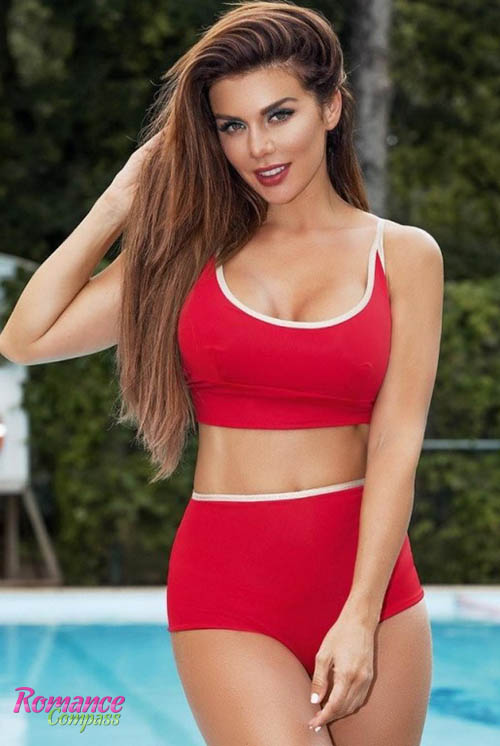 Anna Sedokova is a singer, actress, TV presenter, writer, and director. Anna caught the public eye and made her debut on the music scene as being a part of the girl-band Nu Virgos, but then she left the band to start a solo career and keep working outside the musical field.
Elena Letuchaya
Elena Letuchaya is an economist and popular TV presenter. She has gained popularity thanks to her work in the TV program "Revizorro" on Friday! channel. The delicate blonde became a real thunderstorm of Russian catering establishments and hotel chains. This strict but beautiful Russian girl is considered to be one of the most beautiful Russian women.
Elena Podkaminskaya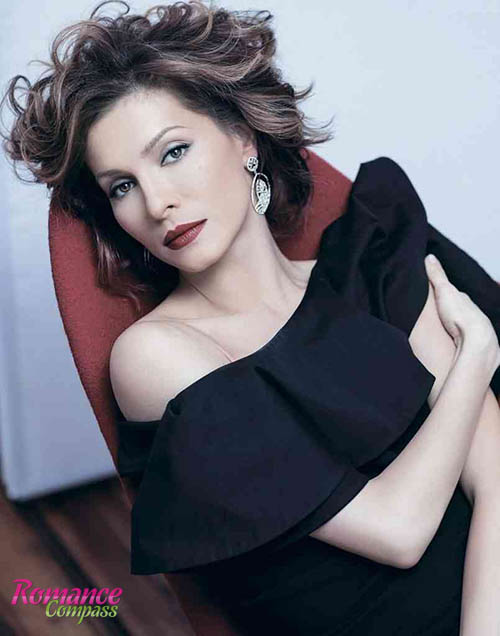 She became widely popular after the release of the Russian TV series called "Kitchen," where the actress played one of the main roles. Elena is involved in playing not only on the set but also in the theater. Podkaminskaya has many movies in her filmography, most of which are quite successful.
Ekaterina Klimova
Ekaterina Klimova is a star of Russian theater, cinema, and TV series. A loving mother, ex-spouse of actor Igor Petrenko, and the owner of the excellent voice. The gallery of beautiful Russian girls photos would be incomplete without this actress who was awarded the medal by the Ministry of Defense of the Russian Federation.
Tatyana Kotova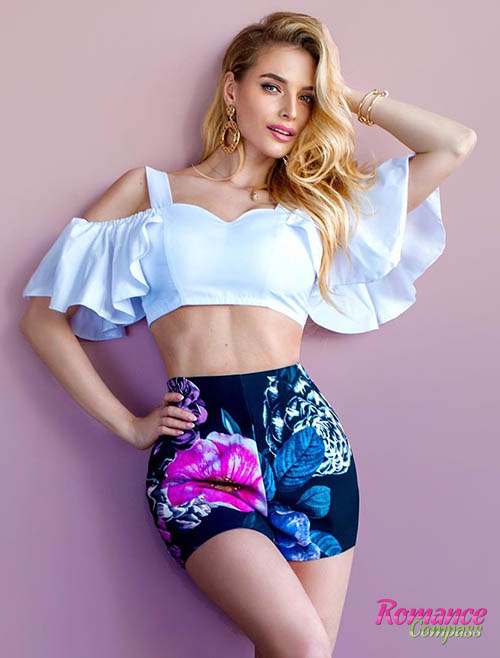 Tatyana Kotova is a singer and model who has appeared in a provocative photo shoot for the men's glossy magazine Maxim. This beautiful Russian woman is the owner of the title Miss Russia and the participant of the competitions Miss World and Miss Universe. She has gained her popularity after the 2-year long career at the girls-band Nu Virgos. She is one of the most beautiful naked Russian girls you can see on covers.
Anna Khilkevich
Anna Khilkevich is an actress known as one of the heroines of the popular TV series "Barvikha" and "Univer. New dorm." She is one of the pretty Russian girls, who are usually playing silly and mercantile blondes on the screen. However, she has got a brilliant education, having studied in a Linguistic Lyceum and graduated from the Plekhanov Russian University of Economics, which allowed her to successfully start her own business.
Laysan Utyasheva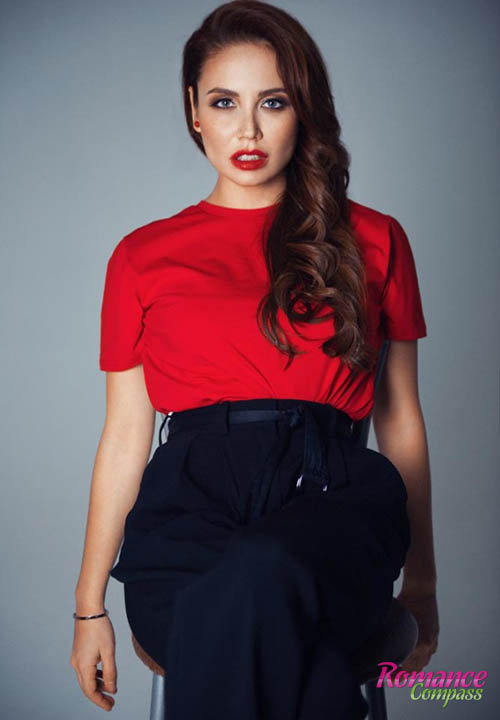 Laysan Utyasheva is a famous artistic gymnast who retired from big sports in 2006. After that, the Russian hot girl has been working as a TV presenter, writer, actress, and director of dance shows. She has been awarded the title of Merited Master of Sports.
Anna Chipovskaya
Anna Chipovskaya is a hereditary actress. This girl is one of those pretty Russian women who you can see in good movies. She can boast of appearing on many glossy magazines covers, and participating in advertising campaigns of popular brands, but in regular life, she prefers theater and hanging out with family and friends.
Polina Maximova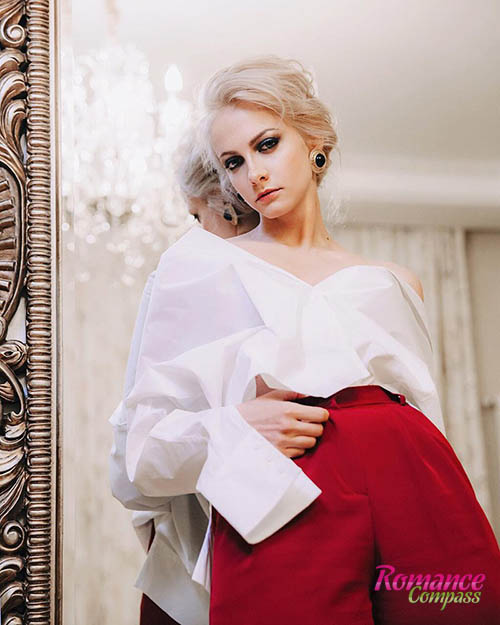 The next one in our rating of Russian women photos is a young Russian actress who has played many roles in films and TV shows. She has become popular after the release of the TV series "Deffchonki." Today the name of this artist often flashes on television screens, and the directors offer the girl to play not only the sultry beauties.
Anastasia Makeeva
The actress has gained fame not only because of her bright appearance but also due to the versatility of her talent. Anastasia Makeeva's creative career has begun in the theater and continued in the world of big cinema. The audience knows a woman as an actress of theater and cinema, a singer and a model.
Victoria Lopyryova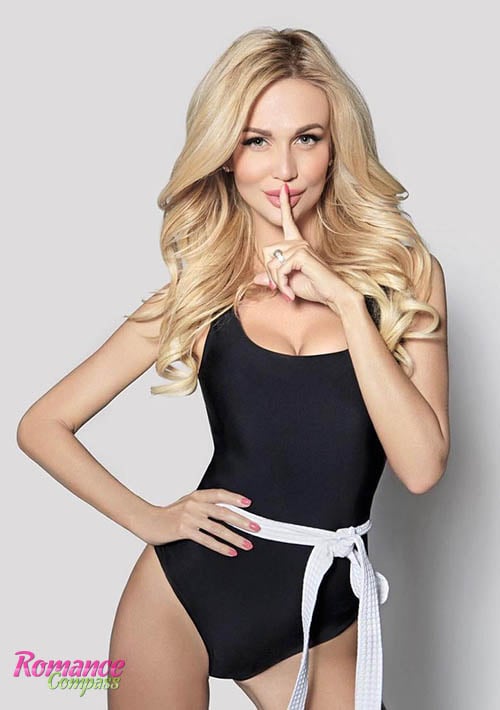 This one of the most beautiful Russian women is an ex-model, Miss Russia 2003, sports TV host, philanthropist and ambassador to the 2018 World Cup. The celebrity managed to take advantage of the chance that she had won at the All-Russian beauty contest and built a career in television and various public organizations.
Natalya Rudova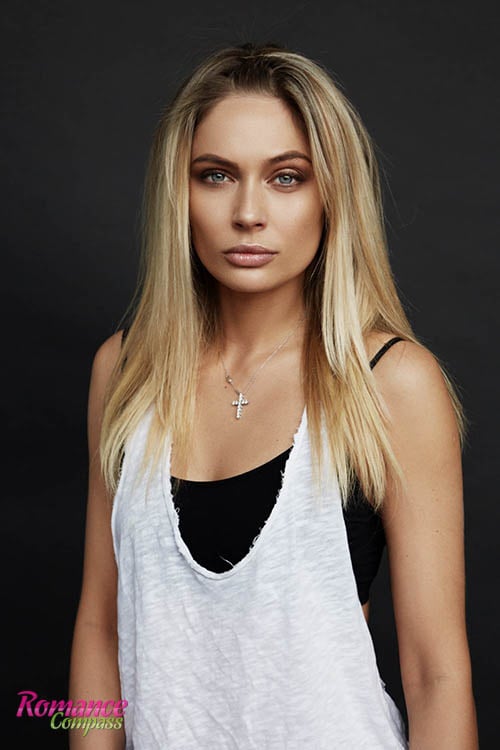 Natalia Rudova is a famous Russian actress. She has gained popularity after the release of the "Tatiana's Day" TV-series. Sometimes, in addition to participation in films and television series, she appears in music videos of popular musicians.
Mariya Kozhevnikova
Glory and public recognition have come to Maria Kozhevnikova after the role of gold-digger Allochka in the TV series called "Univer." Her latest projects prove that a mother of many children has grown out of the role of a Russian hot girl looking for a better life and has turned into a serious dramatic actress.
Victoria Bonya
The next representative of our Russian girl's pictures list is a Russian TV and radio host, actress, and model. She is of Moldavian nationality and also has Chinese roots. According to Victoria, her grandfather on mother's side was Chinese.
Alyona Shishkova
Alena Shishkova is a successful model, the second Vice-Miss of Russia 2012. She became widely known after her relationship with rapper Timati, after which she gave birth to a daughter Alice in 2014. Alena is one of the most popular Russians on Instagram, having more than 6.3 million followers.
Alyona Vodonaeva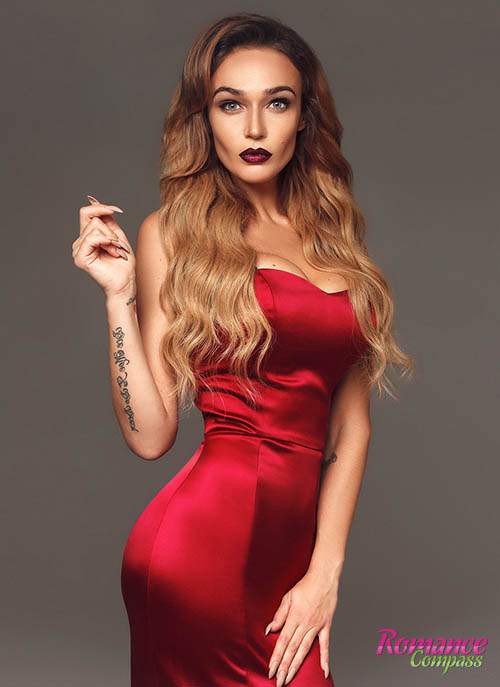 Alena Vodonaeva is one of the most famous participants of the reality show "Dom-2." Today, Alena appears as a broadcaster, actress, popular blogger, and journalist, continuing to gain popularity among millions of viewers.
Irena Ponaroshku
Irena Ponaroshku is a Russian TV presenter who has collaborated with TV channels such as MTV Russia, Europa Plus TV, TNT, and STS. She has recently started working as a blogger and a columnist of the OK and Maxim magazines.
After you have seen so many pictures of Russian women, we think there are no doubts why representatives of this nationality are considered one of the most beautiful in the world. The thing is that all women that we have mentioned in this article are independent and successful. They have started their careers having nothing, but their beauty and persistence allowed them to become great actresses, TV presenters, writers, and philanthropists. Remember, each woman is beautiful in her own way, and there is no limit to perfection, and everybody sees beauty in detail. The strong personality and character traits are what stand behind every pretty girl, do not forget that.