Hollywood is constantly looking for new faces that come from TV shows and series or just out of nowhere, skipping all standard stages that a movie star should go through. This process never stops, leaving some actors behind and making others world-famous. The film industry has many actresses under 30, who have already made a name for themselves, but they have much more ahead. We chose 15 most beautiful of them. Enjoy.
20) Mackenzie Foy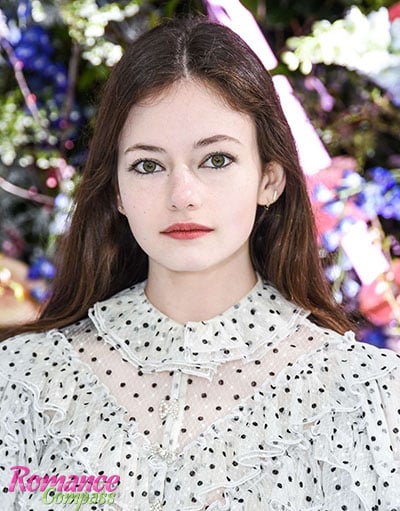 To become famous as the daughter of Bella and Edward from Twilight – what could be better? Some time later, Christopher Nolan took Mackenzie to Interstellar as little Jessica Chastain. And this means a lot. The filmography of the actress is not yet huge, but Mackenzie has already managed to receive one award and be nominated five times. The creative biography is not limited to filming. The angelic-looking girl is also a model. She was shot in advertising banners for clothing and appeared on the cover of L'Officiel magazine.
19) Emma Roberts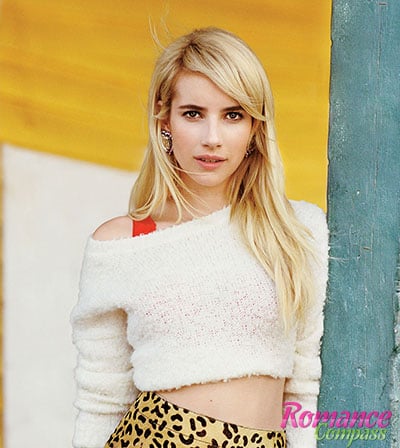 She is a niece of the main beauty of Hollywood and the "runaway bride". Roberts has long ceased to be associated with her family and has built an impressive and vibrant career that many want to follow. The actress is especially lucky with serial images because each of her roles in American Horror Story is admirable, and viewers simply can't take their eyes off Chanel in Scream Queens. Emma says that acting is not the only thing she plans to do. In her interviews, the girl has repeatedly stated: even though she is completely focused on her acting career now, she would like to continue to make high-quality music in the future.
18) Zendaya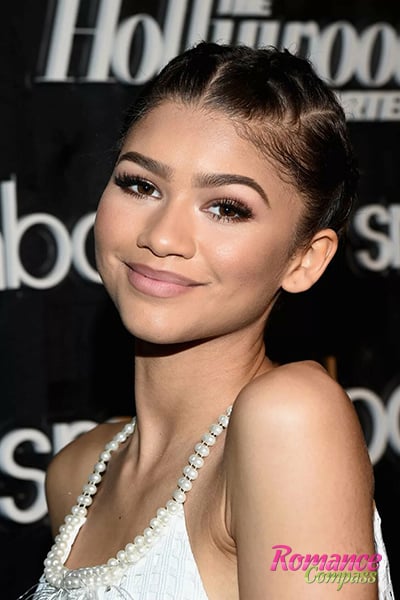 Who does know this amazingly attractive beauty with an exotic appearance? She has started her career back in days when she was a teen. Even though she is young, she has an impressive filmography. She likes to communicate with her fans and inspire them for new achievements.
17) Florence Pugh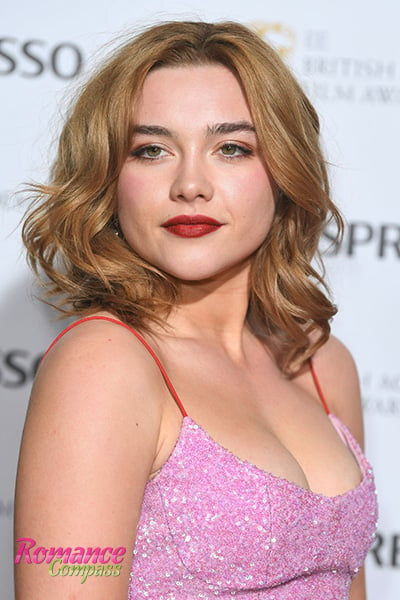 To be young doesn't mean to be infamous. This beautiful English actress is a real diamond, and last year she showed her big potential and great abilities with different roles. If you a fan of Netflix, then you might have seen her in numerous TV series and movies. For example, you could see her in "The Outlaw King." Last year she managed to play both in a horror movie and a romcom.
16) Kristine Froseth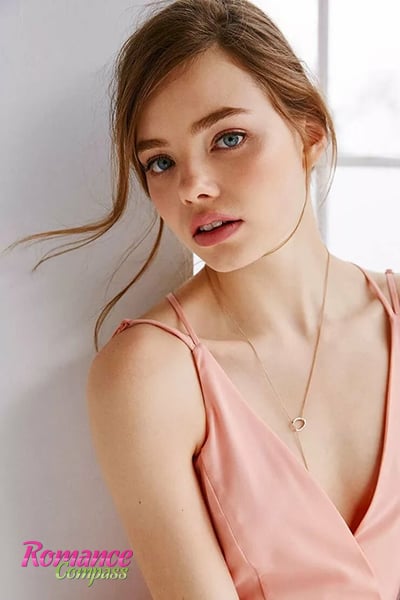 This stunning girl has Norwegian origin and is one of the stars of Netflix, and if you like thrillers, then you might have watched "Apostle." Even though she is considered an up-and-comer in the movie industry since she was a model back in days, her talent is highly valued. Thus, you will be able to enjoy her acting in numerous movies.
15) Analeigh Tipton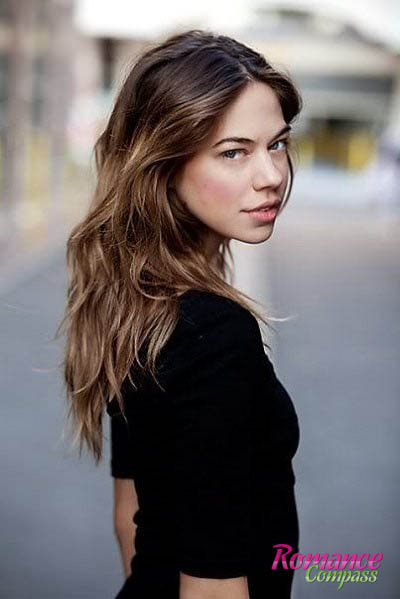 This cutie from Minnesota opens up our list of beautiful young actresses. Analeigh became famous long before she hit the big screen: she's the finalist of the 11th season of America's Next Top Model. Despite that she lost the competition, Analeigh signed a contract and devoted several years to a modeling career. But then she decided to change her occupation and entered the movie industry. Tough character helped her in this.
Analeigh's first role was in a small episode of The Big Bang Theory, but soon, the girl began to appear in bigger projects. First, there was the Green Hornet with Seth Rogen, and then came Crazy, Stupid, Love with Steve Carell, Ryan Gosling, Julianne Moore, and Kevin Bacon.
After the role in Warm Bodies, Analeigh was invited to star in the romantic sitcom Manhattan Love Story. The series had low ratings and was closed after a few episodes were shown. After that, Analeigh appeared in an episode of Limitless.
14) AnnaSophia Robb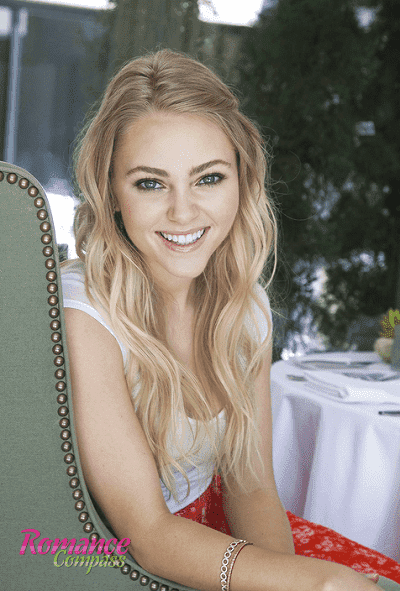 AnnaSophia (that's right – it's one word) Robb started with TV commercials – at the age of 9, she took part in the commercial for the Bratz dolls. Then came the roles on television, and soon after, the girl ended up on the big screen: Charlie and the Chocolate Factory, Bridge to Terabithia, and Race to Witch Mountain. Like many other celebrity kids, AnnaSophia tried herself in singing.
Young Carrie Bradshaw from the series The Carrie Diaries is probably the biggest AnnaSophia's role in recent years; she combined work with studies at New York University. Now, you can check out the girl's talent in the historical series Mercy Street set during the civil war in the United States. AnnaSophia is one of the prettiest young blonde actresses under 30.
13) Brie Larson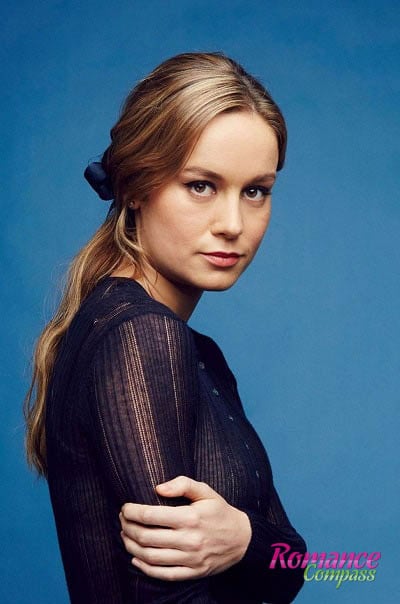 Brie is the only girl on our list, for whom English isn't the native language: she speaks French. However, in California, a girl with a simple French name Desaulniers may face certain difficulties. Her name was often mispronounced, so Brianne Sidonie Desaulniers became Brie Larson, taking her grandmother's surname.
Brie's professional career began with TV series at the beginning of the 2000's. Later she became a singer and even signed a contract with Universal Records. But instead of a career as a singer, Brie chose acting. In 2013, the girl starred in the movie with a weird name Short Term 12, attracting critics 'attention to her; and after the role in Room, she received a bunch of different awards and an Oscar, to boot. And not that many hot actresses under 30 are good enough for an Oskar. In 2017, we saw Brie, along with Tom Hiddleston in Kong: Skull Island.
12) Britt Robertson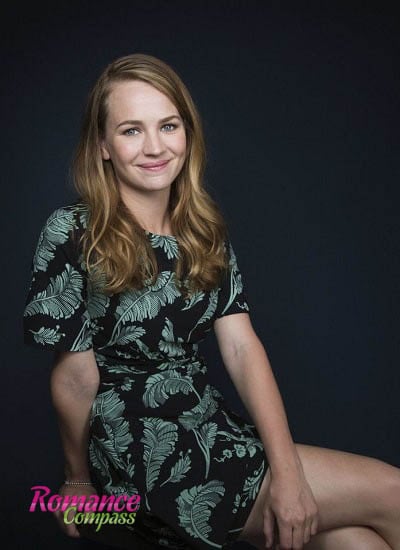 Another star with an early screen debut – at 13, Britt won the prize for best debut in the television movie (for the Ghost Club). At 14, Britt and grandmother moved to Los Angeles, so that the girl could devote more time to her career – and it went uphill. The main roles in the Secret Circle, Life Unexpected, and Under the Dome have become an excellent addition to her resume. In addition to TV series, Britt appears in movies from time to time. You can see her in Scream 4 and the teen comedy The First Time with Dylan O'Brien, and in 2015, Britt starred in the high-budget Future Land, where she played alongside George Clooney. In 2016, Britt starred in the drama The Space Between Us, becoming one of the top young actresses in Hollywood.
11) Vanessa Anne Hudgens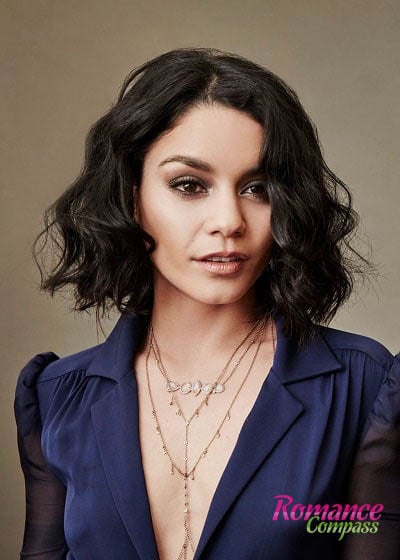 Vanessa is a true Disney princess. She was the star of High School Musical and even met her prince - Zac Efron (we bet a lot of other famous young actresses would kill to be in Vanessa's place). But this happy story ended together with musicals. But short affairs with co-stars became a habit. For several years Vanessa had been Josh Hutcherson's girlfriend. The two met during the filming of Journey 2: The Mysterious Island.
Today, Vanessa is a star of teen comedies, but her filmography also includes several interesting roles. For example, the role in Zack Snyder's Sucker Punch.
10) Dakota Johnson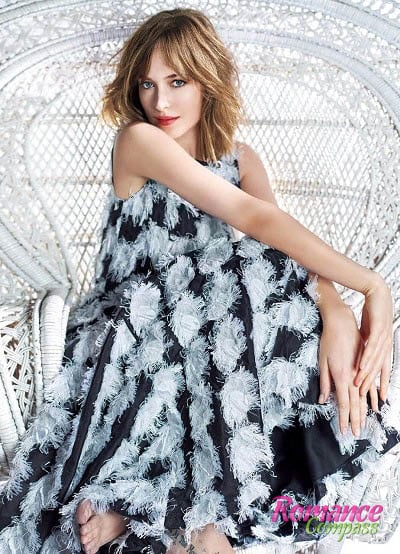 When your dad is Nash Bridges, it would be weird not to become an actor. Dakota, a daughter of Don Johnson and Melanie Griffith, a granddaughter of Tippi Hedren, continued the acting dynasty. Her acting debut took place in 1999, in Antonio Banderas's Crazy in Alabama, where her mother played the main role. Then there was a break for 10 years; she graduated from high school and returned to the film industry.
Small roles in the Social Network, Beastly, and Need for Speed gave her career a good boost. The role of Anastasia Steele in 50 Shades of Gray could be played by several dozen young Hollywood actresses, from Emilia Clark to Alicia Vickander, but Johnson left them behind.
Soon after she got the role, all the media started writing about the young actress. 50 Shades of Grey got two sequels, and it looks like Dakota coped with her role pretty well.
9) Daisy Ridley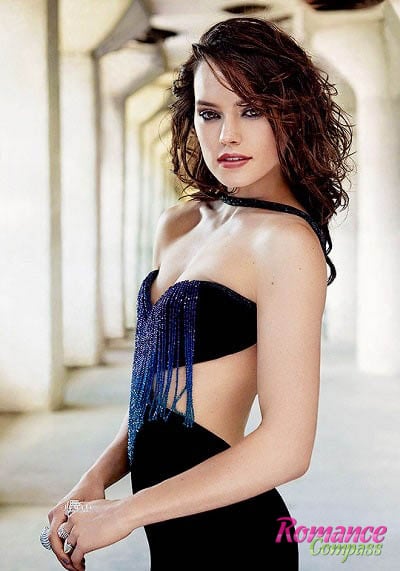 The next spot goes to one of the prettiest British actresses under 30. Daisy's life was calm and cloudless - until the girl passed the auditions and got the main role in the long-awaited Star Wars: The Force Awakens. She starred in the seventh and eighth episodes, and she'll also appear in the ninth.
From this moment, we need to begin to follow Daisy's career very carefully. But let's be honest: Carrie Fisher was always associated only with Princess Leia.
8) Dakota Fanning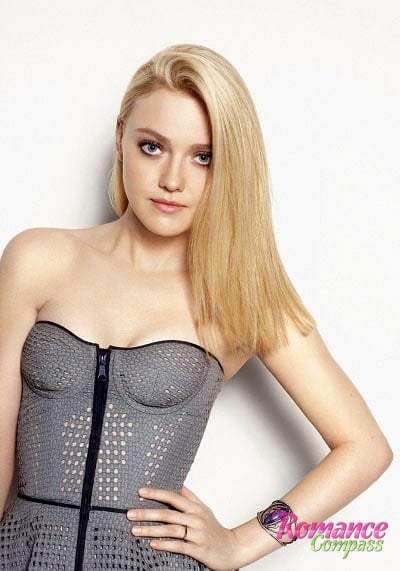 Dakota's in the movie business since she learned how to walk. Her career was so successful that she turned out to be the only one on our list of hot young actresses, who got a regular parody on Saturday Night Live. She began acting at five; it all started with the advertising of washing powder, then there was an episode in First Aid, and after that, she starred in I Am Sam, Spielberg's War of the Worlds, Charlotte's Web, and the Cat in the Hat. Dakota even appeared in Friends.
Apart from that, the girl gave her voice to the characters of several full-length cartoons, like Coraline from the same-named film and Satsuki from My Neighbor Totoro. Also, Dakota starred in the three parts of the Twilight Saga as Jane Volturi, a touching melodrama Now is Good about a dying girl, and Night Moves with Jesse Eisenberg. Now Dakota competes with her younger sister Ell.
7) Jennifer Lawrence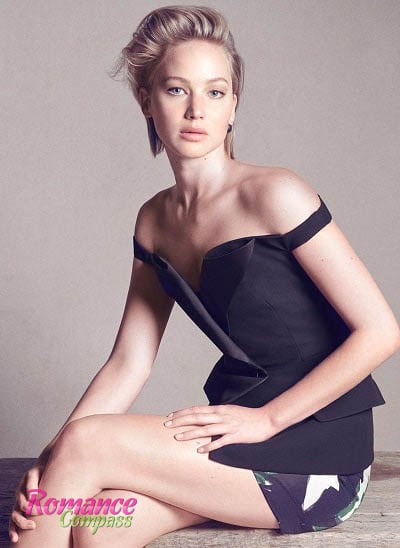 When talking about best young actresses in Hollywood, you can't miss Jennifer. The other girls on our list can hardly compete with Lawrence, whose name has long been the key to box office success and audience adoration. She can play anyone, from fatal beauties to housewives and role models for teenagers. She takes part in the advertising campaigns of fashion houses and is known for flings with famous actors.
6) Shailene Woodley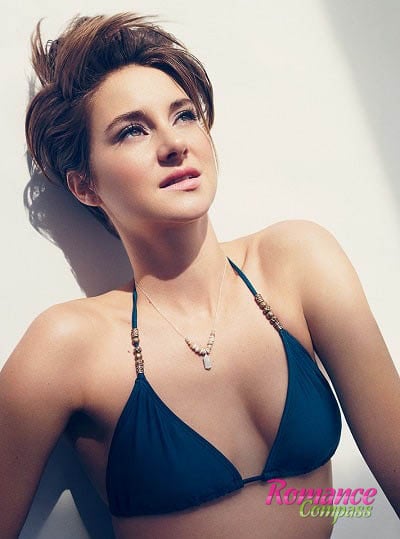 Shailene is the hottest among Hollywood's young brunette girl. Her career began with TV shows – she starred in the series The Secret Life of the American Teenager. For this role, Shailene was 5 times nominated for the Teen Choice Awards, but she never won it. Her debut on the big screen – the drama The Descendants – brought the nomination for the Golden Globe, but the girl didn't get it, either.
Then came Shailene's next failure – all her scenes from The New Spider-Man where she played Mary Jane Watson were cut out from the movie.
But then luck finally smiled at her – she was invited to play the main role in Divergent, which turned out to be a fairly successful franchise. Shailene also played in the adaptation of John Green's The Fault in Our Stars together with Nat Wolfe and Ansel Elgort.
5) Emma Watson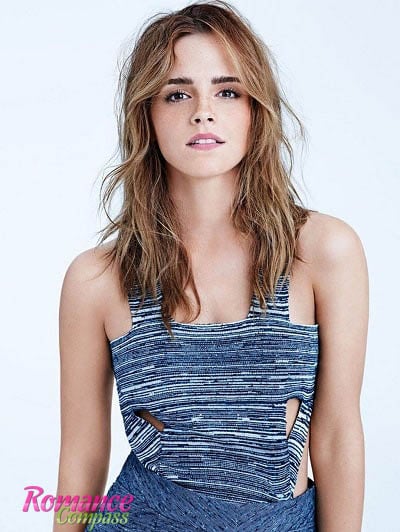 Among all other young British actresses, Emma is the most famous. Several years after the world's best franchise, the story of Harry Potter, ended, Emma Watson is still trying to get rid of the image of Hermione. She played well in The Bling Ring, although after the role in Noah, one could spot a couple of flaws in her acting.
4) Kiersey Clemons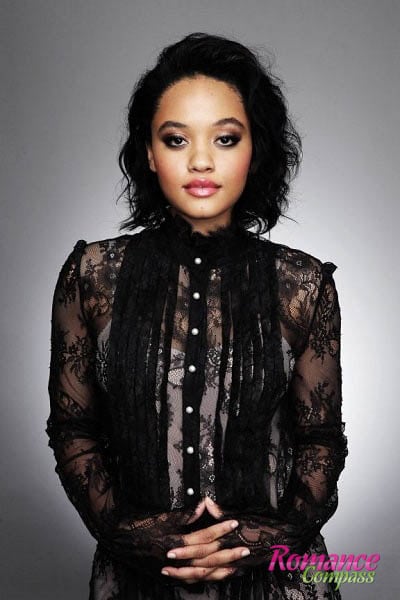 This chick is one of the best young African American actresses in the industry. Kiersey Clemons is known for her roles in the comedy Dope about teenagers in the modern ghetto and Neighbors 2: Sorority Rising. And soon, we'll see her playing one of the main roles in a new Flash movie.
In 2014, Kiersey played the role of Bianca in the series Transparent. For it, the actress was nominated for the Young Actor of the Year award. In 2015, Kiersey played the role of Cassandra "Diggy" Andrews in Dope. Apart from that, the girl took part in the filming of Trey Songz's and Lady Gaga's music videos.
3) Selena Gomez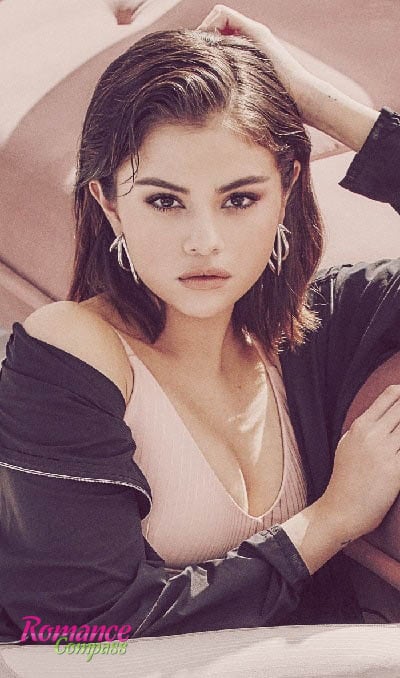 There are no young Latina actresses who are as famous as this girl. Selena Marie Gomez is an American actress famous for her leading role in the children's series The Wizards of Waverly Place, but you probably already know that. The girl also successfully realized herself as a model, designer, singer, composer, and songwriter. At the age of 17, she was already a UNICEF Goodwill Ambassador.
Selena owes her stunning body to her parents. She inherited that curly hair and plump sensual lips from her father, Ricardo Gomez, and her mother, Mandy Cornette, gave her a broad white smile and bottomless brown eyes. The girl was named after the singer Selena, who was very popular in the early 90's.
2) Hailee Steinfeld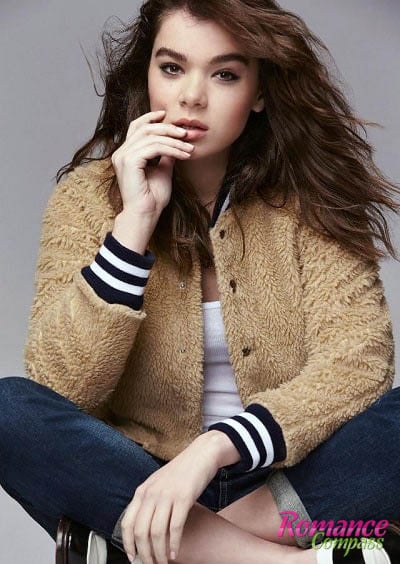 The second spot on our list of hottest young actresses goes to Haley. She conquered our hearts in 2010 with a colt and two pigtails. She played a major role in Cohen brothers' True Grit and won not the attention of the audience but also an Oscar nomination.
"O, Romeo! Why are you Romeo?" – shouts Hailee, playing Juliet in Julian Fellowes's Romeo and Juliet (2013). And in 2014, she appeared in The Ender's Game. In addition to serious roles, Haley also has a number of images of awkward teenagers up her sleeve: she plays Mark Ruffalo's daughter in Begin Again, Kevin Costner's daughter in 3 Days to Kill, and pretends to be a murderer in Barely Lethal. Hailee, like many of the ladies from our list, is a pretty good singer: everyone can hear her singing in Pitch Perfect 2.
1) Chloe Grace Moretz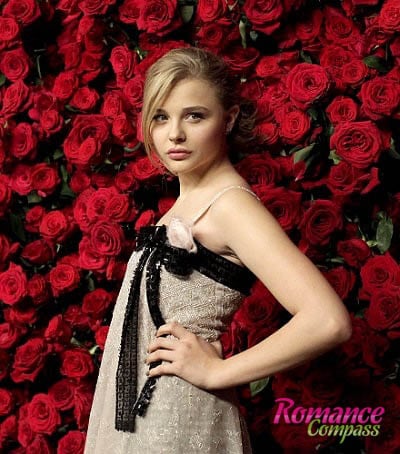 This beauty is almost every teenager's dream girlfriend and one of the prettiest young blonde actresses. Moretz got into the film industry in early childhood – one of her first roles was a small episode in Desperate Housewives. Today, there are already about fifty movies and TV series starring Chloe. She's also won a lot of various film awards for her skills – she perfectly played the role of Hit-Girl in Matthew Vaughn's Kick-Ass and successfully showed the character of the heroine in Clouds of Sils Maria and Dark Places.