When it comes to men, age never seems to be an issue. When it comes to women, things are a little bit different. Despite more than one hundred years of feminist movements, women are still facing stereotypes. They are still being told that they should get married and give birth to a child before they turn thirty. They are still being told that you can't wear this or that when you turn forty. When it comes to dating, women over 4o find it quite hard to find a partner.
While you may think that celebrities are either ageless or manage to escape those age stereotypes, things don't work that way, at least for now. For example, most of the actresses find it more difficult to find roles after they turn forty. Women over 40 often considered to be less sexy, as they try focusing on smart roles instead of appearing nude in the film. Singers who turn forty start receiving less airplay. Today we are going to concentrate on those women who may change those unwritten rules forever. Check out our list of the hottest women over 40 without further ado.
1. Kate Beckinsale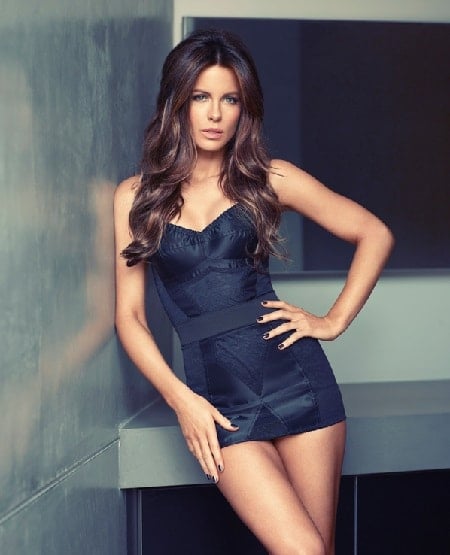 Kate Romary Beckinsale was born in Chiswick, London, England on July the 26th, 1973. Her movie career started from minor roles in TV films, like "One Against the Wind", until her breakthrough performance in Kenneth Branagh's adaptation of William Shakespeare's "Much Ado About Nothing". Her performance in that film started a string of successful costume dramas, which included "Cold Comfort Farm", "Emma" and "The Golden Bowl". Thanks to the "Underworld" film series, Beckinsale was able to make a shift from costume dramas to action movies. Since 2003 she has appeared in movies like "Whiteout", "Contraband" and "Total Recall". Rarely an actress can make a shift from dramas to action movies while getting older. Generally, things work vice versa, but not for Kate. She's definitely one of the hottest women over 40.
2. Catherine Zeta-Jones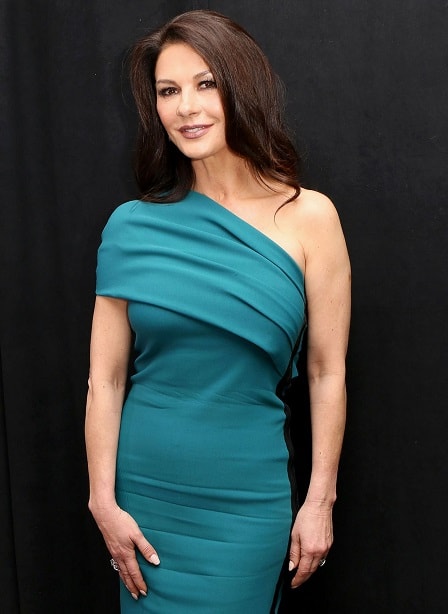 Catherine Zeta-Jones was born in Swansea, Wales, on September the 25th, 1969. She started her acting career from performing in the West End productions. She made her screen debut in the French-Italian film "1001 Nights" (1990). After the film turned out to be critical and commercial flop, Catherine Zeta-Jones focused on TV-career. Jones found a great success becoming "The Darling Buds of May"-series regular. But she quickly realized that she was typecast as a pretty face in British films, which forced her to relocate to Los Angeles in order to find interesting roles. Since then Jones has appeared in more than twenty films of different genres. Her role of a murderous singer in the musical "Chicago" earned her BAFTA and Academy Award for best supporting actress. Catherine Zeta-Jones was a sex bomb in 1990s, and she remains one of the sexiest women over 40 nowadays.
3. Naomi Watts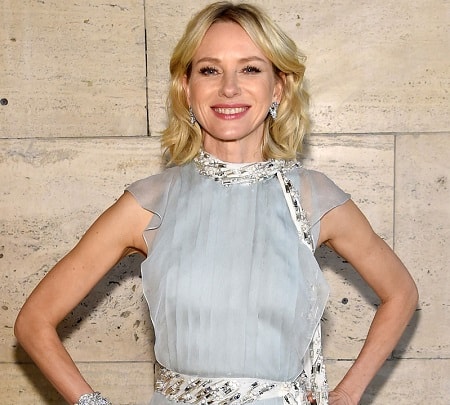 Naomi Ellen Watts was born in Shoreham, Kent, England, on September the 28th, 1968. Her first screen debut was the Australian drama "For Love Alone" (1986). Most of the 1990s Naomi Watts spent as a struggling actress, but rose to prominence after her lead role in David Lynch's "Mulholland Drive" (2001). The following year, she starred in the box-office hit "The Ring" (2002), the remake of the classic Japanese horror film "Ringu" (1998). Her work in Alejandro Gonzales Inarritu's film "21 Grams", earned her an Academy Award nomination. Throughout the noughties she starred in films of famous directors, including David Cronenberg and Peter Jackson. Her role in the disaster film "The Impossible" (2012) earned her the second Academy Award nomination. Aside from the successful film career, Naomi Watts is involved in charity work and activism. Named one of the 50 most beautiful people of the noughties, in 2010s Naomi Watts is definitely one of the most beautiful women over 40.
4. Sofia Vergara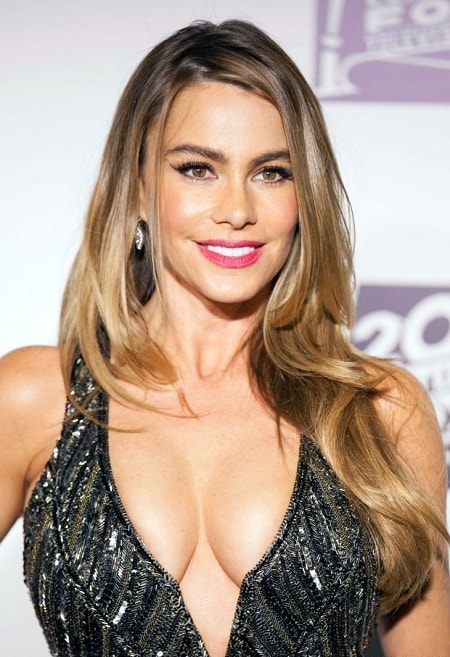 Sofia Margarita Vergara was born in Baranquilla, Columbia, on July the 10th, 1972. Vergara rose to prominence in the 1990s by hosting TV-shows on Spanish-language network Unison. Her TV-fame helped her receive movie roles. She made her screen debut in "Big Trouble" (2002). Since then she has appeared in more than twenty movies, including "Medea Goes to Jail" and "Machete Kills". Vergara has also starred in more than twenty TV-series, with her role in "Modern Family" earning her Primetime Emmy Award nominations. Her career doesn't seem to stop anytime soon, and Sofia Vergara remains one of the sexiest women over 40.
5. Jennifer Lopez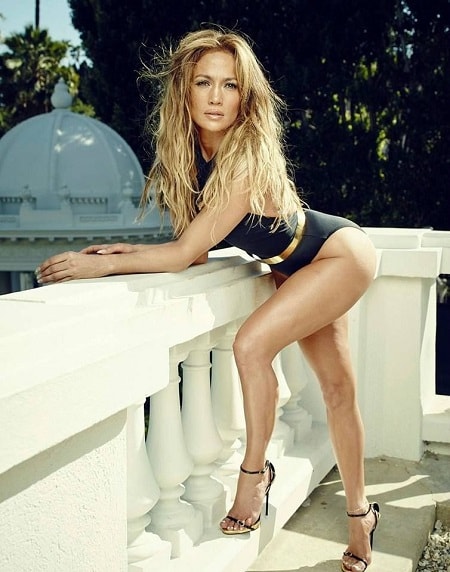 Jennifer Lynn Lopez was born in New York City, New York on July the 24th, 1969. She started her career in the early 1990s as a dancer, but in 1991, she decided to pursue an acting career. She appeared in movies like "Money Train" (1995) and "Blood and Wine" (1996), before landing her first leading role in "Selena". Her portrayal of famous American singer Selena earned Lopez the Golden Globe Award. Jennifer Lopez also became the first Latin-American actress to receive a salary of $1 million. The role of Selena inspired Lopez to embark on recording career, and her debut album "On the 6" (1999), despite the predictions of media, became critical and commercial success with sales of over 6 million copies worldwide. While her music career has faded with years, comparing with her acting career, Jennifer Lopez is among the most beautiful women in their 40s.
6. Shakira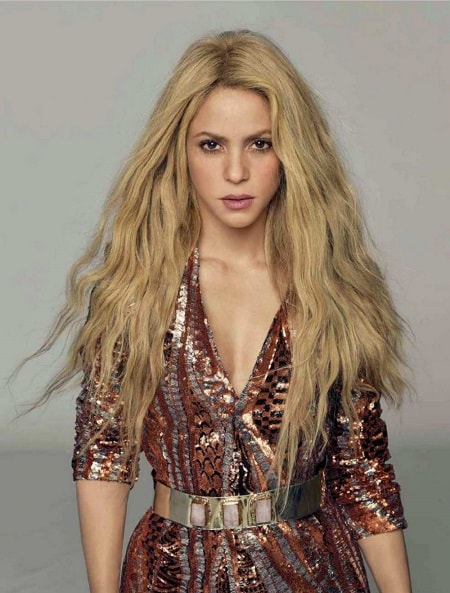 Shakira Isabel Mebarak Ripoll was born in Baranquilla, Columbia, on February the 2d, 1977. While becoming a superstar in Spanish-language countries by the mid-1990s, Shakira stayed unknown for the English-speaking world until the millennium. Her first English-language album, "Laundry Service" (2001), became a global smash hit selling over 12 million copies. "Whenever, Wherever", the lead single, from the album, remains one of the biggest hits of the 2000s, and one of the best-selling singles of all time with 8,5 million copies sold. While her latest releases don't manage to make an impact on the charts in the US, she remains hugely popular in Asia, Europe and South America. And her suggestive dancing definitely makes her one of the sexiest 40 something women.
7. Penelope Cruz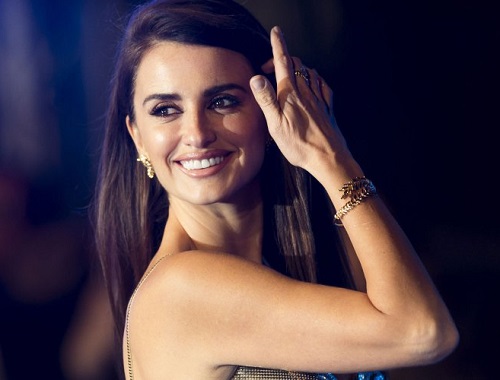 Penelope Cruz Sanchez was born in Madrid, Spain, on April the 28th, 1974. Her acting career started when she was just 16 years old on television. When she turned 17, she starred in a Spanish comedy-drama "Jamon Jamon" (1992). She rose to prominence by the end of 1990s, with roles in "Open Your Eyes" (1997) and its American remake "Vanilla Sky" (2001). Her role in Woody Allen's movie "Vicky Cristina Barcelona" (2008) won her an Academy Award for Best Supporting Actress. Her most recent appearance was in the second season of "American Crime Story" where she portrayed Donatella Versace. Many tabloids consider her to be one of the hottest women over 40.
8. Charlize Theron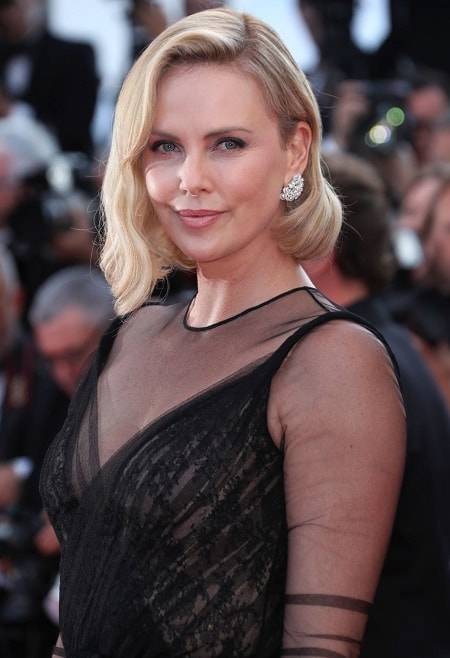 Charlize Theron was born in Benoni, South Africa, on August the 7th, 1975. Starting from small, often uncredited roles in low-budget horror movies, Charlize Theron rose to prominence in the 1990s, starring in successful films like "The Devil's Advocate" (1997) and "The Cider House Rules" (1999). Her portrayal of Aileen Wournous - one of the most notorious female serial killers in history - in "Monster" (2003) won her the Academy Award for Best Actress and the Golden Globe Award for Best Actress. Her acting success continues in the 2010s, with her roles in "Mad Max: Fury Road" (2014) and "Atomic Blonde" (2017). Aside from her success in the movies, Charlize Theron often tops the lists of the most sexy women in their 40s.
9. Jennifer Connelly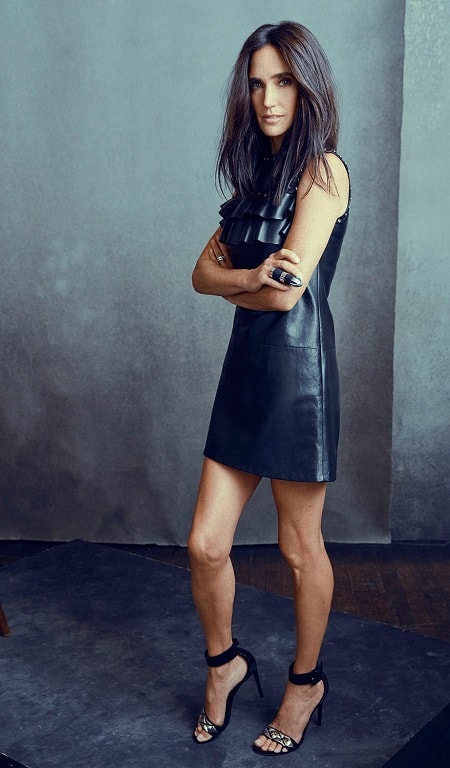 Jennifer Lynn Connelly was born in Cairo, New York, on December the 12th, 1970. Throughout the early 1980s, Connelly modelled for magazines, advertisements and newspapers, until landing her first role in a crime film "Once Upon a Time in America" (1984). The next year she received her leading role in Dario Argento's horror movie "Phenomena" (1985). The very next year Connelly starred opposite David Bowie in the cult classic "Labyrinth" (1986). Unlike most of the child actresses, Jennifer Connelly continued her acting success as an adult, receiving critical acclaim for her performance in "Requiem for a Dream" (2000). Her role in "A Beautiful Mind" (2002) won her an BAFTA and Academy Award. Her acting career successfully continues throughout the 2010s and she is considered one of the most sexy women over 40.
10. Kylie Minogue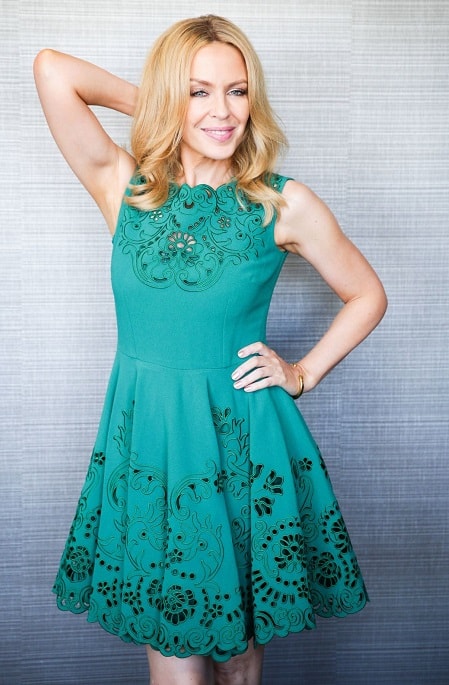 Kylie Ann Minogue was born in Melbourne, Australia on May the 28th, 1968. She started her career with acting in a popular Australian TV-series "Neighbours", but in the mid-1980s Kylie Minogue switched to musical career. Her debut album "Kylie" (1988) was a global success selling over 6 million copies worldwide. She released four dance-pop albums between 1988 and 1992, before switching to indie-pop with her 1994 album "Kylie Minogue". Her career in the second half of the 1990s, often dubbed by fans as "Indie Kylie"-era, polarized critics and fans alike, which forced her to switch to dance-pop music in the early 2000s. That decision proved to be successful, as her album "Fever" (2001) became a phenomenal success, selling over 8 million copies. Minogue was named one of the hottest women in their 30s, one of the most sexy 40 year old women, so, it's unlikely that something would change when she turns 50.