Table of contents:
The 20th century has been remarkably successful for Hollywood and a mass of gorgeous sweeties of all origins that debuted in its grandiose studios, despite the prevalent gender inequity. The film industry is a world of art involuntarily coexisting with a business run by men with no exception. This kind of business assesses and values female assets, including acting talent, and who could do that better than gentlemen?
Plenty of American women made splendid careers in Hollywood, and quite a few have Ukrainian ancestry. This nation had always had women gifted with beauty, and Hollywood luckily revealed their other talents. Very few took remarkably executive or directorial roles, but that is what we expect from them the least.
Neither this dozen strived to depict stereotypical beauty as vulnerable as the mercy of men could allow. Considering the number of failed careers through the Golden Age and later, Ukrainian actresses' achievements seem timeless. So, let's just revise the pivotal points of their careers.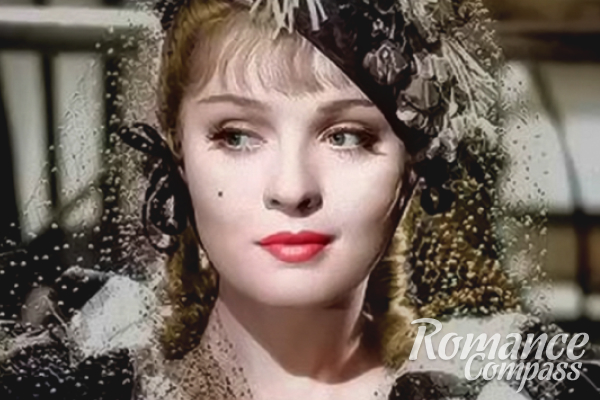 A true Ukrainian beauty, the iconic Anna Sten pioneered Ukrainian acting in America. The lady studied at the Russian Film Academy and joined the Moscow Art Theater. Exceptionally beautiful, Anna appeared in many Russian silent films that did not bring her fame.
In 1931, Anna Sten participated in "The Brothers Karamazov" (1931), her golden ticket. The rumor has it Samuel Goldwyn spotted Anna's picture in the newspaper and rushed to check her up. He eventually signed her, unaware of Anna's lacking English, making her playing impossible.
She then spent a year studying language every day before she eventually landed "Nana" (1934). Even though the film was a remake, it did not bring audiences to the theaters. The screenplay was mediocre, and Anna's beauty could not help make it profitable.
In "We Live Again" (1934), with all her style and grace, Anna Sten did not influence the box office results much. When her next movie, "The Wedding Night" (1935), also fell through, Goldwyn had never invested in her ever since, and Anna had been forgotten by the decade's end.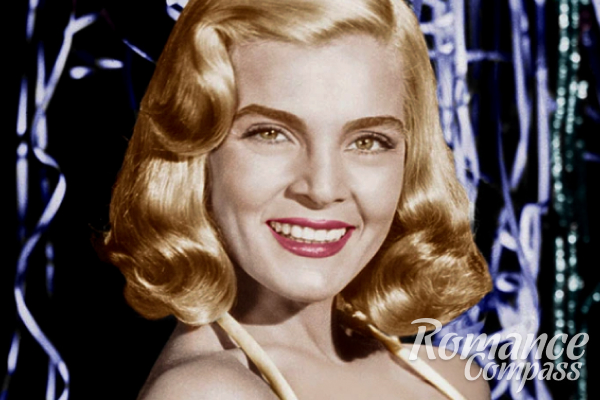 An actress, singer, and model, she was the most beautiful noir face during the 1940s — 50s, also famous for her "smoky voice." After the Broadway stage, she appeared in 22 movies, including "The Strange Love of Martha Ivers" (1946), "Dead Reckoning" (1947), "Desert Fury" (1947), and "Too Late for Tears" (1949). Scott mostly played theAlso; she performed on television and radio up to the 1970s.
Lizabeth Scott grew up in the family of Mary Penyak and John Matzo; both were Ukrainian Rusins. The father owned Matzo Market in Scranton, where they settled down. He was a Republican, which influenced her views greatly. The actress loved music which had a significant influence on her voice.
A beautiful, gifted lady with Ukrainian roots, Katheryn Winnick has more than fifty roles in the list of her achievements. She is not just an actress, but a successful producer, too. Among other statues on a shelf is the Best Actress award from the Beverly Hills Film Festival.
Katheryn was raised in a Ukrainian environment, with her native language and traditions carefully followed by her parents. The girl started learning English at age eight, and it seems like she never regretted it — Hollywood paid her back on her way up. She is now one of the most recognized Ukrainians in the USA.
Winnick starred in the adaptation of the Stephen King novel, "The Dark Tower," with Matthew McConaughey and Idris Elba. She also participated in "Love & Other Drugs" with Jake Gyllenhaal, "Killers" parting with Ashton Kutcher, and "Stand Up Guys" with Al Pacino. Winnick also starred in Paul Giamatti's "Cold Souls."
Concerning TV, in addition to the fabulous "Vikings" she has appeared in numerous television series, including roles in "Person of Interest," "House," "CSI: Crime Scene Investigation," "Law & Order," and a bunch of other great series, including "Bones."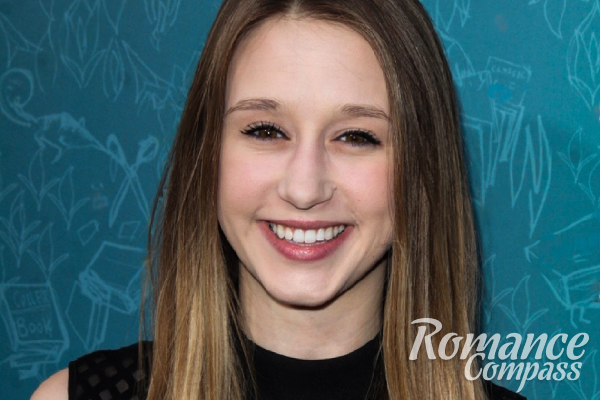 Taissa Farmiga is an American actress and the younger sister of Academy Award nominee Vera Farmiga. She was born in New Jersey, USA, in the family of Ukrainian-born parents, Michael and Lubomyra Farmiga. Unlike Vera, Taissa was not interested in acting in her younger years.
Nevertheless, she debuted in "Higher Ground" in 2011, her sister's first directorial try. The idea has been to invite someone physically identical to show the main character's younger self — the girl was only 15. It was a breakthrough for her as the movie premiered at the Sundance Film Festival.
At that time, Farmiga officially decided to pursue an acting career. The following year, Taissa participated in Fox's "American Horror Story," which paved her path to the big screen. Her subsequent remarkable work was a role in Sofia Coppola's "The Bling Ring" (2013), inspired by the story of a teenage gang tracking and robbing celebrity homes.
It was followed by Jorge Dorado's psychological thriller "Anna," released the same year. Then, she played a young woman grieving the loss of her mother, a celebrity from the 1980s, in Strauss-Schulson's horror comedy "The Final Girls" (2015).
In 2016, Farmiga played in Warren Beatty's comedy-drama "Rules Don't Apply" (2016). The film depicts a story of a developing actress, a beautiful, devout Baptist, going to Los Angeles for a screen test.
Taissa Farmiga is one of the most recognized Ukrainian Americans, though her Ukrainian is far from fluent. Her successful Hollywood career is an excellent example of an enthusiastic and diligent character.
Vera Farmiga is a famous Hollywood actress, the Academy nominee for her role in "Up in the Air" (2009). She has also received Primetime Emmy Award nominations for her roles in "Bates Motel" (2013) and "When They See Us" (2019).
She did not speak any English until she turned six, being raised in a Ukrainian Catholic family. A reserved girl with vision issues, she played piano and participated in the Ukrainian folk band. The girl dreamt of making a career as an optometrist but changed her mind later on.
Vera studied acting at Syracuse University's School of Performing Arts. In 1996, she made her Broadway debut in "Taking Sides." Next were the following: "The Tempest," "Good," "The Seagull," and "Second-Hand Smoke." In 1997, Farmiga debuted as the female lead in Fox's adventure series "Roar."
The following year, Farmiga made her big screen debut in "Return to Paradise," then "Autumn in New York" (2000) went on. Farmiga's gift has been magnified in a row of characters, from a senator's daughter in "The Manchurian Candidate" (2004) to a prostitute in "Breaking and Entering" (2006). She also performed as a police psychiatrist in Martin Scorceses's "The Departed" (2006) with Leonardo Di Caprio.
In 2010, Farmiga received an Academy Award nomination for Best Actress in a Supporting Role for her performance in "Up in the Air" (2009). The following year, she debuted as a director with "Higher Ground" (2011). In 2013, she filmed in the fabulous thriller series "Bates Motel."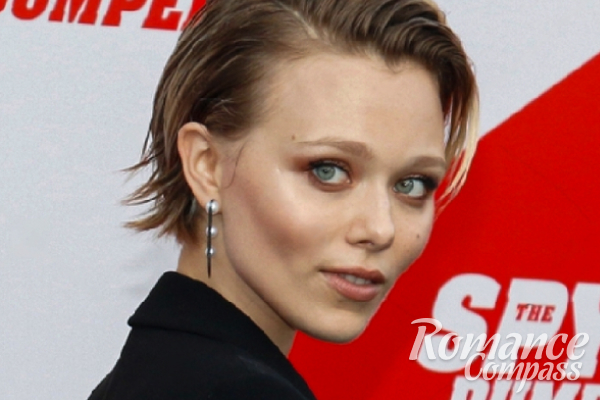 Another successful actress with Ukrainian roots, Ivanna Sakhno, was born into a family of movie directors in Kyiv, Ukraine on November 14, 1997.
She is an actress and producer, having played in "Ahsoka" (2023), "The Réunion" (2022), and "High Fidelity" (2020). But her most famous Hollywood works include "Pacific Rim: Uprising" (2018) and "The Spy Who Dumped Me" (2018).
Ivanna is an excellent example of how a talented Ukrainian girl could become famous in Hollywood and worldwide.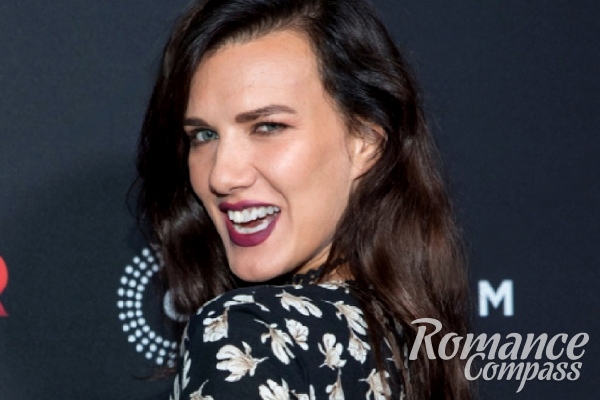 Natalia Guslistaya, Natalie Burn, is a Ukrainian-born actress, model, and producer. She is a member of The Actors Studio and the Academy of Television Arts and Sciences.
In 2019, Natalie led in "Acceleration," the action thriller co-starring Dolph Lungren. She participated in the DC Comic movie "Black Adam" (2021) with Dwayne Johnson. The following year, she produced and starred in "The Enforcer," partnering with Antonio Banderas. Burn played in the drama series "Studio City," also co-starring in "Vanished: Searching for my Sister."
Burn is a high-profile martial artist, a stunt master, and a professional ballet dancer. She owns two production companies with eleven movies in her track record. The lady also speaks four languages.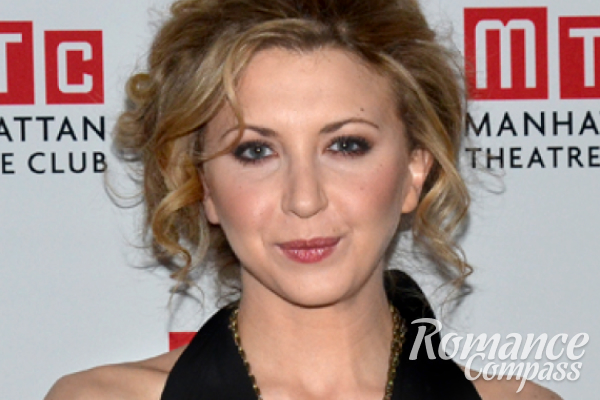 Nina Arianda debuted in Roman Polanski's "Venus in Fur" (2010). The New York theater community highly appreciated her off-Broadway performance. The roles followed the success story in Woody Allen's Oscar-winning "Midnight in Paris" (2011), Tom McCarthy's "Win Win" (2011), and Vera Farmiga's "Higher Ground" (2011).
In 2011, Arianda appeared in "Tower Heist" (2011), starring Ben Stiller and Eddie Murphy. The following year she won the Tony Award for Best Actress in a Play for "Venus in Fur."
In 2014, she participated in "Rob the Mob" (2014), where she cooperated with Michael Pitt. The following 2014 includes "The Disappearance of Eleanor Rigby: Them" and "The Humbling," directed by Barry Levinson.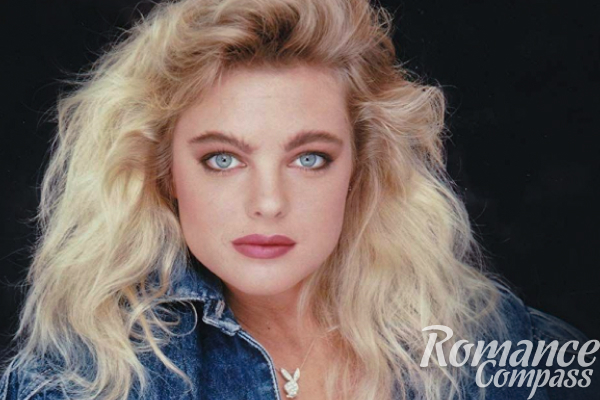 Erika Maya Eleniak comes from a large family of five kids. She began acting at age ten, starting with commercials and theater. Spielberg's "E.T. The Extra-Terrestrial " was her first serious work (in 1982). A beautiful girl had been noticed by a talent scout and introduced to the legendary director.
Then was "Baywatch," her breakthrough after she joined the original cast and continued for the first two years. However, Erika decided to cease the contract soon after the staff changed.
Erika played in "Under Siege" (1992), "The Beverly Hillbillies" (1993), "Chasers" (1994), and many others, including independent film production and television works.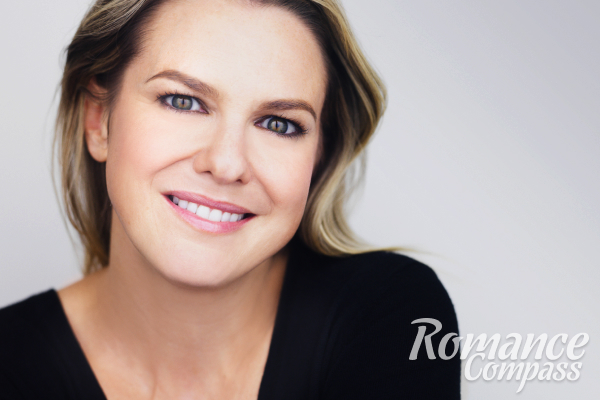 Larisa Oleynik was born to a family of medical workers. Unlike other Ukrainian descendants, Oleynik has become an idol for teenagers all around the States. She has been called "America's favorite kid."
Her chosen filmography comprises "Les Misérables" (1989-1991), "The Secret World Of Alex Mack" (1994), and "10 Things I Hate About You" (1999).
Larisa would say her childhood was hectic because of interlacing activities belonging to her as a child and an actress. She is a highly talented and creative personality who knows how to motivate beginning actors.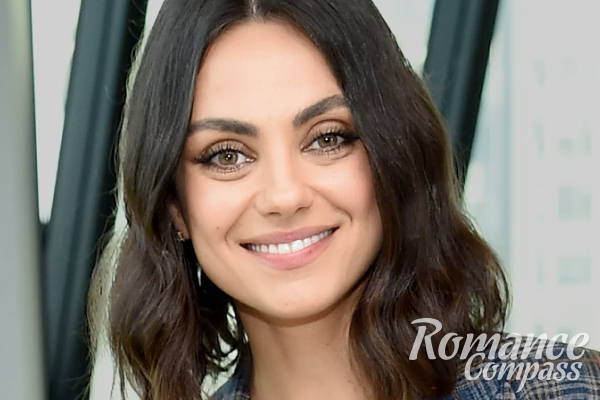 One of the most successful and influential female actresses with Ukrainian ancestry, Mila was born in Chernivtsi, where her parents lived. In pursuit of the American dream, the family moved to the USA.
Hollywood is where the career path started for this stunner. She possesses perfect facial features, big eyes never meant to cry for any guy, and her tiny posture looks magnificent on a big screen.
Kunis's most recognizable roles include: "Black Swan" (2010), "Friends With Benefits" (2011), and "Oz The Great And Powerful" (2013).
This terrific Ukrainian American actress isn't only a dream woman for everyone in the world but a beloved wife and mother successfully married to Ashton Kutcher.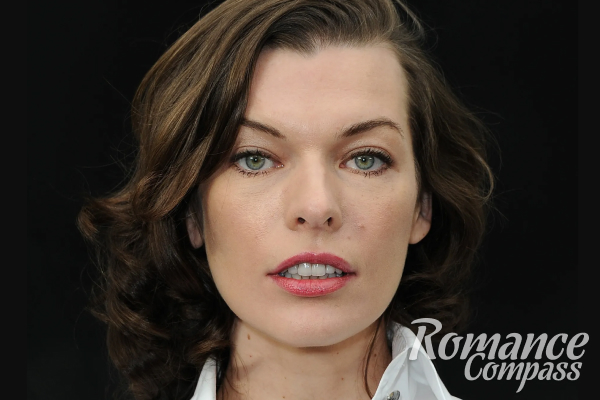 Milla Jovovich is a Ukraine native actress, supermodel, fashion designer, singer, and influencer — the most acclaimed actress with Ukrainian roots. She was born in Kyiv in the family of a Serbian father, Bogdan Jovovich, a medical doctor, and Galina Loginova, an actress. Soon after her birth, at age 5, they left for the UK, moved to California, and finally landed in Los Angeles.
Milla Jovovich has become a multi-talented girl raised and coached by her actress mother alone after the divorce. She reached fame at age 11 after participating in the Revlon promo campaign, her first shoot. Jovovich signed her first professional contract as a model the following year, putting herself on the cover of "Vogue" and "Cosmopolitan."
Milla Jovovich has shown up on nearly a hundred magazine covers which paid her a ridiculous $10 million, making her the highest-paid supermodel in the world. She has been the face of Chanel, Versace, Armani, DKNY, L'Oreal, Dior, and Calvin Klein.
Milla made her acting debut in the Disney Channel movie "The Night Train to Kathmandu" (1988). The same year, she debuted in a supporting role in Zalman King's "Two Moon Junction." In 1991, after a series of secondary roles, Mila starred in "Return to the Blue Lagoon."
In 1997, she participated in the sci-fi blockbuster "The Fifth Element" with Bruce Willis, which made her an internationally recognized movie star. During 2000-2001, Jovovich played along with Mel Gibson in Wim Wenders' "The Million Dollar Hotel," co-starred Sarah Polley in "The Claim," and accepted Ben Stiller's proposal to land fashionistas' "Zoolander."
The "Resident Evil" franchise, based on the top-rated video game of the same name, has made a real success of her talent around the globe. Milla played a zombie slayer girl, Alice. Jovovich co-starred with Adrien Brody in "The Dummy" (2002) and played the leading role in futuristic "Ultraviolet" (2006).
With her lifetime friend and business partner, Carmen Hawk, Milla launched her apparel brand, which has been quite popular in both hemispheres. Jovovich continued to write music after her first album, "The Divine Comedy," was released in 1994. She tends to reflect on her experiences as a child growing up as a Ukrainian emigrant in the US.
Milla Jovovich does plenty of charity work, being involved in The Ovarian Cancer Research Fund and The Wildlands Project. She has been into a healthy lifestyle, doing yoga and meditation for years. She is married to director Paul W.S. Anderson, raising two daughters, Ever and Dashiel Edan.
Conclusion
Hollywood has done its best to make the most out of beautiful and talented Ukrainian ladies, rewarding them with iconic titles, power, and fame. They, in turn, have served it with all their passionate artistry in the name of the box office. While making the whole world to have fallen in love with them through the screens, they remained unrefined.
However, having succeeded overseas, they claim their commitment to Ukrainian independence. Their influence helps gradually promote the national idea, helping out during the most dramatic times in recent history. Milla Kunis, Milla Jovovich, Erica Eleniac, and others have supported Ukraine, their motherland, wholeheartedly.