Kiev can surprise everyone – a tourist who came to the capital for the first time and even a native inhabitant who has lived here for years. Each guy would like to know the best places in Kiev to find a girlfriend for serious relationships and happy family life. But most men make mistakes, choosing the wrong places to meet girls. Therefore, today we are going to tell you about the best places to meet girls in Kiev, where you will definitely find true love.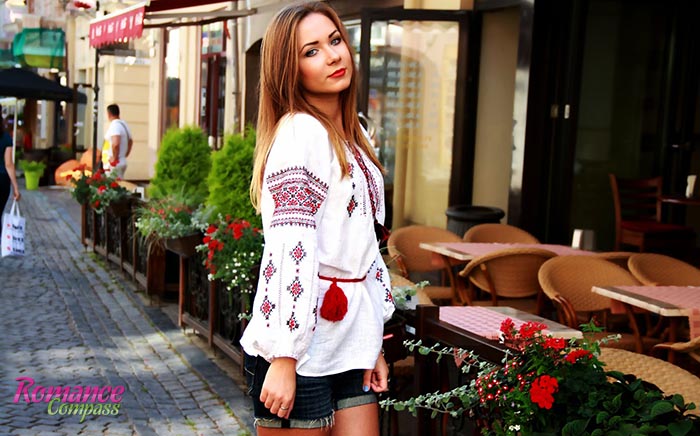 Where to Meet hot girls in Kyiv
Many single guys are tormented by the same question, "Where can I find a good girl for a serious relationship?" In fact, there are many places in Kyiv to find a woman. Since this is the largest and most populated city in Ukraine, almost 3 million people live here. Kyiv is one of the most pleasant and romantic European cities. Everyone knows that Slavic women are very beautiful. If you want to find a hot Ukrainian girl, then Kyiv is exactly the city you need. These are the best places to meet Ukrainian women.
University/work
The easiest way to find a girl is when you study at a university or go there for some study circles or tutoring sections. The university provides many opportunities for all types of dating with girls, from youthful intrigues in a dormitory to serious relationships that end in marriage. In all cases, this is the most favorable place for long-term relationships. We would like to bring to your attention a list of Kyiv universities with a large number of not only very attractive but also smart girls. It is not a problem even if you are a foreigner, these beauties know foreign languages quite well!
Kyiv National Linguistic University
Taras Shevchenko National University of Kyiv
Borys Grinchenko Kyiv University
National Pedagogical Dragomanov University
National University of Kyiv-Mohyla Academy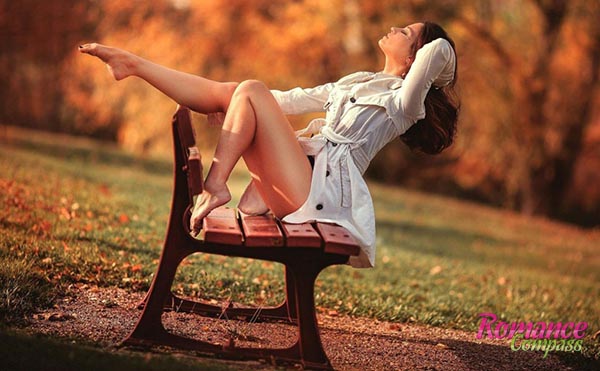 In case you want to find a hardworking businesswoman, there is a list of the largest Kyiv business centers, where you can find everything you need for a comfortable acquaintance with Ukrainian women – cafes, shops, restaurants, hairdressing salons, fitness centers, flower shops, and even hotel rooms.
Horizon Park
Podol Plaza
Renaissance. But keep in mind that you should have an individual pass ticket to get to the business center.
Parus
Panorama. This is the best business center for getting acquainted with women. It is located in the historical center of Kyiv. Panorama took its name from the lovely view. The upper floors have a nice outlook of the Andriyivskyy Descent, Vozdvizhenka district, Podol, and Kyiv bridges.
Cafés
Cafes and restaurants are the most popular places for dating Ukrainian girl. After all, a cafe is the perfect place for a quick and easy acquaintance. Check out the best cafes and restaurants in Kyiv for meeting beautiful women.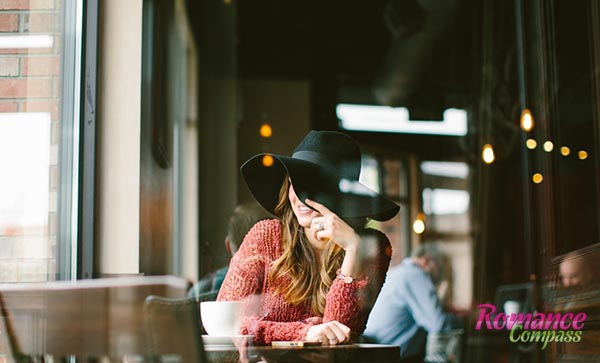 Jam cafe
Lovers of doll-like girls should certainly go to the Jam cafe. This is definitely a girlish cafe with pink chairs and a huge selection of different yummies. Panoramic view of the main square of the capital adds a special charm to this place. It is not surprising that the beauties flock to Jam and buzz there on their women's themes.
Bibliotech
Breaking news! Beautiful and at the same time smart girls exist! In Bibliotech, there are pretty cute intellectuals. Bibliotech is a smart cafe with its own philosophy. You do not have to order ten cups of coffee to justify your presence at the table – you pay only for the time spent there. Food and beverages are offered on the all-inclusive basis. Board games and X-box will allow you to escape from the everyday hustle and bustle. This is a great place to meet a smart and attractive girl.
Vogue cafe
Vogue cafe is a favorite place of successful women. Welcome to the gastronomic Louvre! In the menu, there is no "DeFlope of palapas with cacius seeds," but there is "Terrine of foie gras on a cranberry basis with golden raisins." Well, what would you like to try? If you want the company of a successful lady – be ready to meet her requirements. Even if you manage to interest such a woman, then do not expect her to eat cheburek and drink a glass of beer. Check the piggy bank – you need more gold!
Monaco
Monaco is another place where you can meet a successful beautiful lady. This restaurant is famous for its variety of Mediterranean dishes. That is, you can order anything from a special aquarium, and it will be cooked. And now attention! They have their own whiskey guide. Still sure you need a girlfriend?
Atmosfera
Atmosfera is a cozy Kyiv restaurant. This is an ideal place for both business meetings and romantic dates! From April to October, there is a summer terrace which offers a very beautiful view of the center of the metropolis – Bessarabska Square, Khreshchatyk, and the stadium. The restaurant has a bar, DJ podium, and a dance floor. So, you can both treat a girl you like with delicious food and dance with her.
Street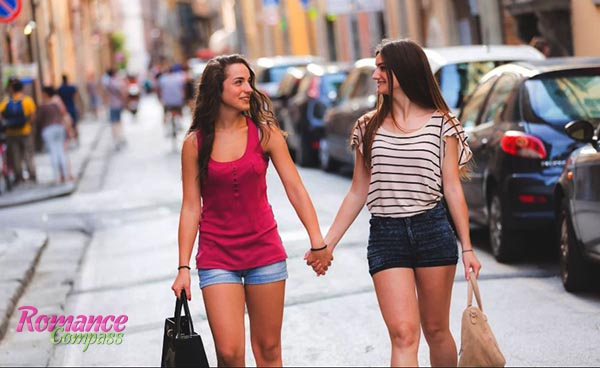 Do you like to get acquainted with girls on the street? Then we would like to introduce you 5 the busiest Kyiv streets, where you will surely meet a beautiful Ukrainian girl.
Andrew's Descent
This is one of the most famous Kyiv streets and the soul of the city which attracts creative people from all over the world. This street is beautiful at any time of the year. Here you can see the famous Mikhail Bulgakov Museum and the beautiful Castle of Richard. They say this is the best place to walk in the winter when the descent is decorated with bright garlands and filled with Christmas mood. But in the summer, this place amazes with its greenery!
Maidan Nezalezhnosti
Maidan Nezalezhnosti is the main square of the city, which hides a large shopping center "Globus." Maidan Nezalezhnosti is the heart of informal hangouts and official events. Everyone in Ukraine and many people abroad have heard about this famous square.
Dnieper embankment
Dnieper embankment will give you a memorable experience – chic landscapes, light breeze, and pleasant river noise. This place has its famous highlights – the river station, Poshtova Square, and the Pedestrian Bridge. It is better to walk along the embankment in the evening. It is simply unforgettable!
Obolonskaya embankment
Obolonskaya embankment is one of the most beautiful places in Kyiv. It's nice to walk here in all weather and seasons – this place is so romantic. However, it is better to walk along the embankment at the weekend since a large number of people come here to get some rest, especially Ukrainian singles.
Yaroslavov Val
The street is located in the historical center of Kyiv. Nearby, there are Saint Sophia Cathedral, Landscape Alley, Golden Gates, and the National Opera and Ballet Theatre. On the street itself, you can find many cultural institutions and embassies, offices of international companies, cafes and restaurants, as well as architectural masterpieces, in particular, Gorodetsky House and the castle of Baron Steingel.
Shopping Malls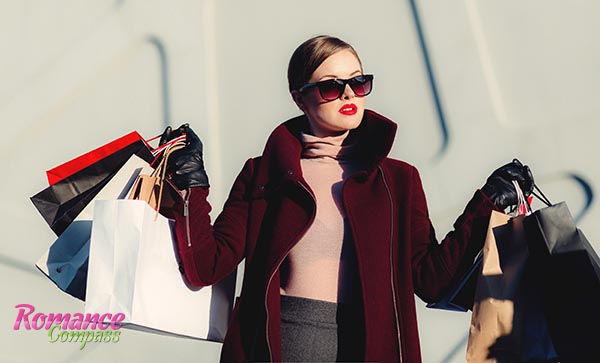 What do all women love? Of course, shopping! It is logical enough that the largest concentration of women can be found in shopping centers. Therefore, there is a list of the best shopping and entertainment centers that are most popular among Ukrainian women.
Dream town
Dream Town is the real kingdom of shopping! There is everything you can imagine: a huge number of clothing stores, a supermarket, a cinema, rollerdrome, a skating rink, bowling, curling, a shooting gallery, more than a dozen cafes, and restaurants, and pubs with live music.
Ocean Plaza
This is one of the most popular shopping centers in Kyiv. There are 420 stores of various brands, 23 cafes, bars, and restaurants, a cinema, a beauty salon, and a food court. The highlight of Ocean Plaza is a huge aquarium of 350 thousand liters with almost 1000 representatives of the underwater kingdom. Also, there is a hypermarket Auchan, a karting center, a children's entertainment center Heppylon, and the City Beach Club – a beach with open-air swimming pools that is very popular among Ukrainian girls in the summer. It is the best place to find women.
SKYMALL
SKYMALL is one of the most well-known shopping centers in Kyiv. There are over 260 stores, including Warehouse, New Yorker, Bershka, Zara, Stradivarius, Pull and Bear, Mango, and Ecco. In addition, there is a food court, karaoke, a cinema, and an entertainment complex with bowling.
Cosmopolit
The three-story shopping and entertainment center Cosmopolit is one of the largest shopping centers in Kyiv. This is an elite shopping center focused on consumers with middle and high income. In addition to the many stylish shops, there are 12 catering facilities, an ice rink, a bowling club, a motor-racing track, and two cinemas.
Caravan
The Caravan is also one of the largest shopping centers in Kyiv with more than two hundred clothing and shoe stores, almost two dozen food outlets, a rollerdrome, a cinema, and a grocery supermarket.
Bars and Nightclubs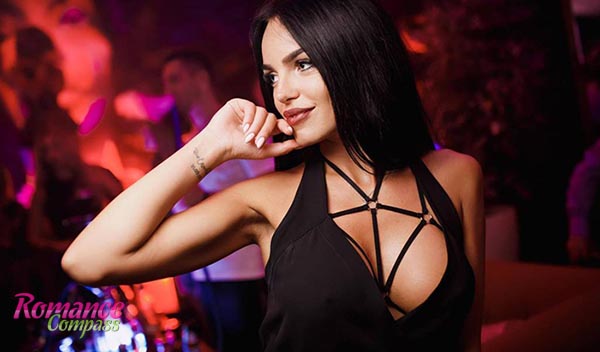 Ukrainian girls surely know what nightclubs they should visit to have fun. We present to you the best bars and nightclubs where you can find the most attractive girls.
Hitchcook Bar
Hitchcook Bar is an atmospheric restaurant with a varied menu and a rich cocktail card. The concept of the bar is the "golden age" of Hollywood. The theme of "turbulent 30s" cinema can be traced not only in the name of the restaurant but also in the design, menu, and clothing of the wait staff. You can enjoy the alcoholic drinks that you saw in your favorite movies. Also, they regularly conduct all-right parties where you can meet singles girls.
Normal
Normal works as a full-fledged restaurant during the daytime, and on Friday and Saturday evening, it turns into a lively bar with dancing until the morning. During the parties, even the walls take on life with huge projections. There are mainly theme parties, but the music is always different. Admission is usually free.
Caribbean Club
Caribbean Club is a place where new events take place every day. In the club, you can visit jazz and rock music concerts, theatrical performances, comic shows, night parties, etc. Caribbean Club owns the largest club screen in the capital, which often broadcast sports matches and videos of various artists.
SkyBar
SkyBar is a modern night club in the center of Kyiv. It offers a luxurious panoramic view, a stylish design, and excellent sound and lighting equipment. If you want to win the heart of a girl with your beautiful voice, there is karaoke in the SkyBar. This nightclub offers unforgettable show programs and first-class music.
Atlas
Atlas is one of the favorite places of the bohemian Kyiv clubbers. There are three dance floors, as well as a very good bar where even the most demanding gourmets will find a drink to their liking. Of course, Atlas is considered one of the best concert venues in Kyiv, where both Ukrainian and foreign stars perform. Fans of electronic music and everyone who wants to feel Kyiv nightlife should definitely come here.
Conclusion
As you can see, there are many places to find an attractive girl in Kyiv. Of course, live communication is much more effective, but there is also an option of meeting girls online. Today, there are many social networks and dating sites where you can find true love. Everything is quite simple in meeting women online – just write to the person you like, and your communication will continue in the case of mutual sympathy. But choose only the best Ukrainian dating sites and proven Internet services. For example, on https://worlddatingguides.com/Kyiv/ you can find more useful information about Kyiv girls and learn some interesting dating ideas to surprise an attractive Ukrainian girl.
Develop yourself and visit places that you like in Kyiv, but do not turn the search for a loved one into mania. You should not live waiting for a meeting, just enjoy the moment, and you will surely attract the right person into your life!